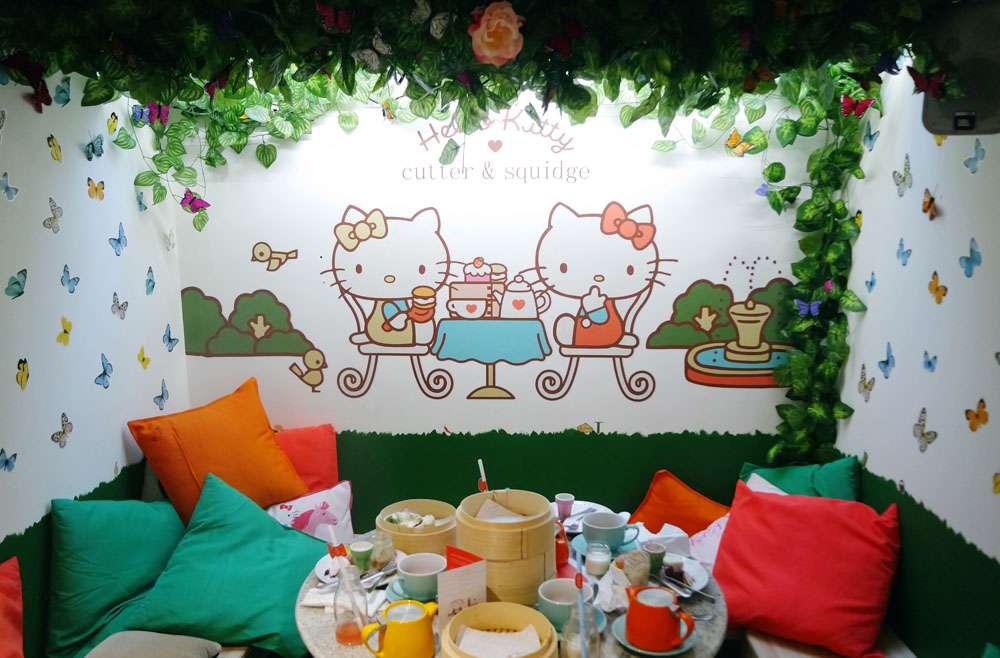 This isn't strictly a wedding related post, but when I shared some snaps from my visit to the Hello Kitty pop up cafe in London, I had so many comments and questions about it so I thought I'd share a few more photos.
It would also make such a fun alternative hen do activity, or like we did, as a little pre-wedding dress shopping treat. We were in London to do some wedding dress shopping for Sophie so it worked out really well doing both at the same time (cake also helps you make better decisions don't you think?)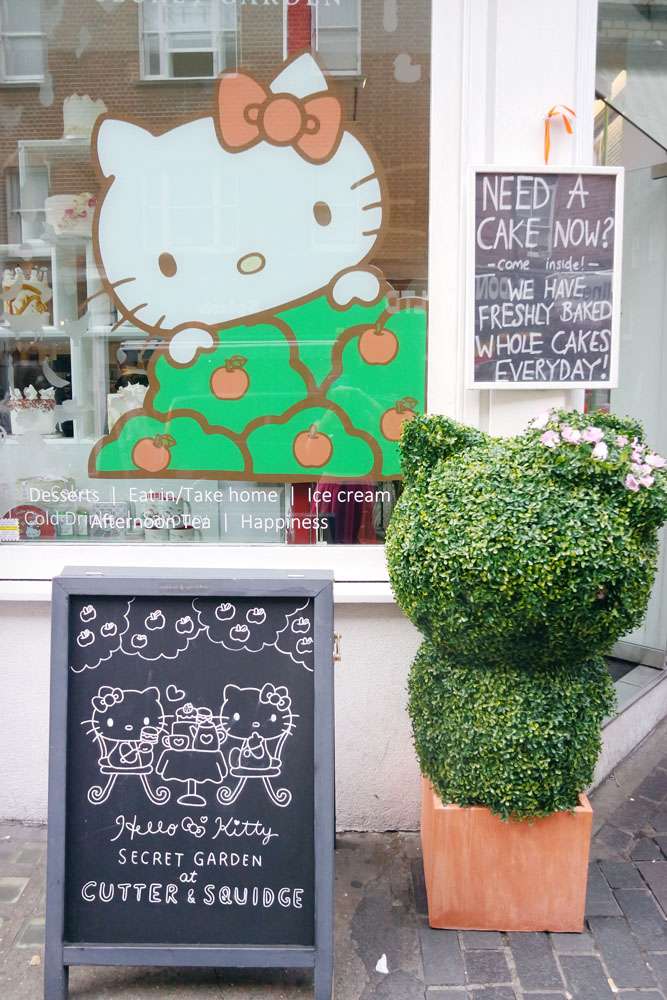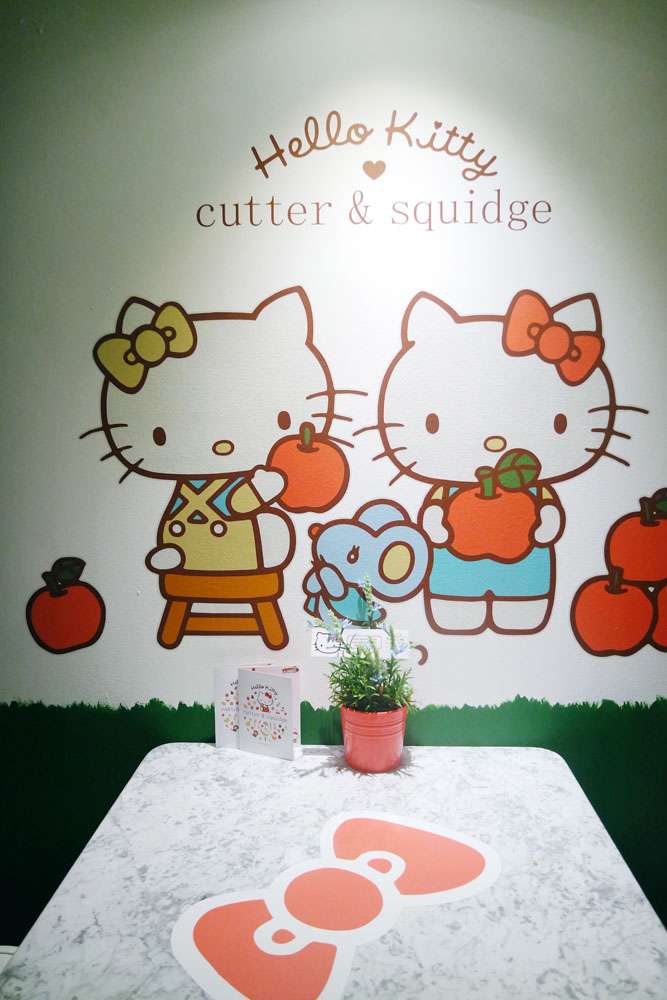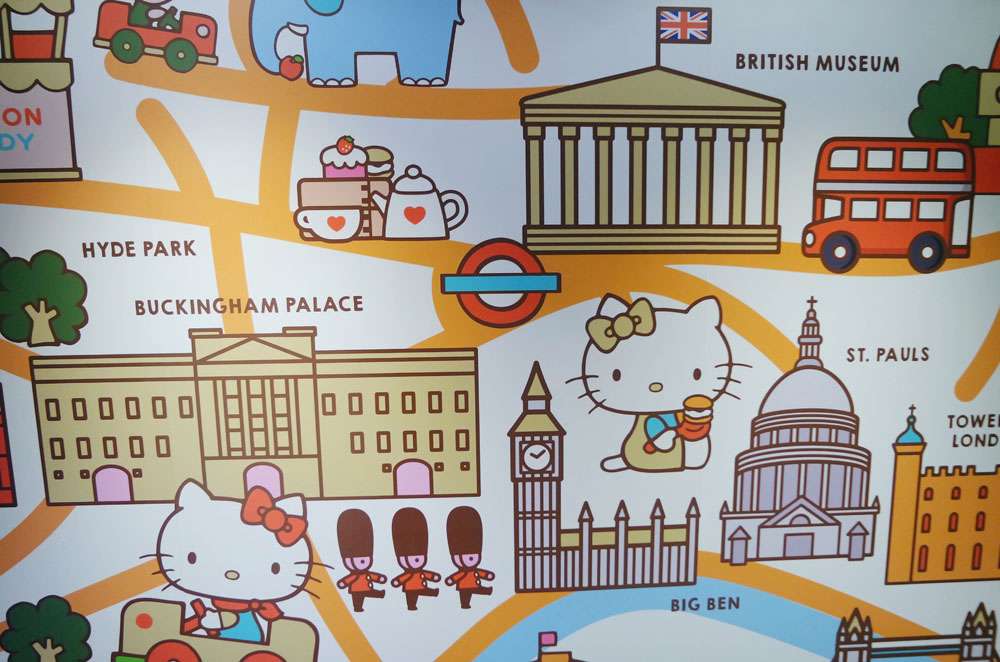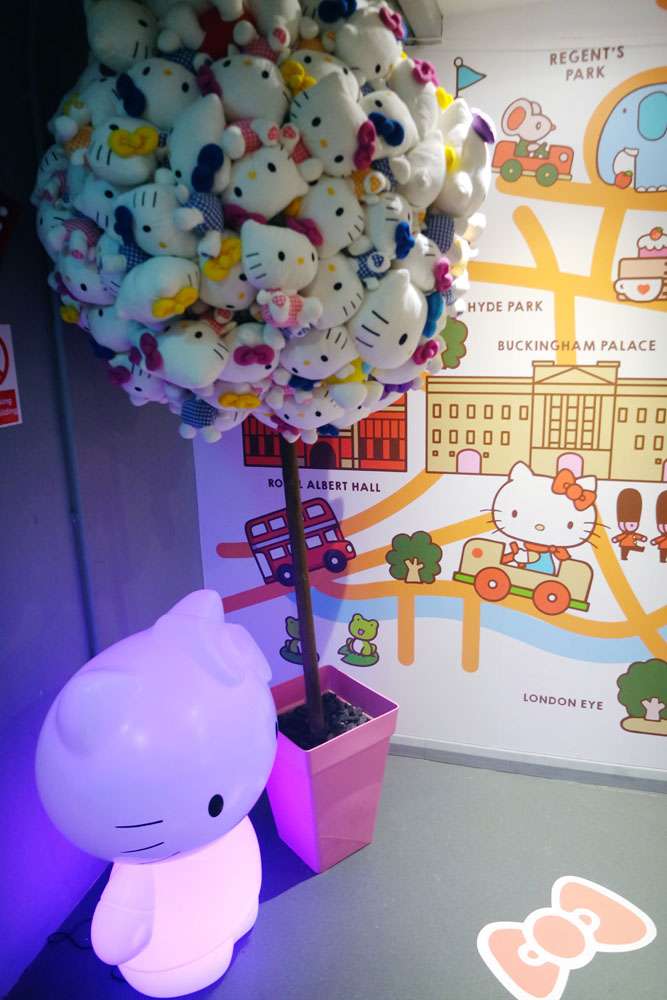 I heard about the first European Hello Kitty pop-up café when Stylist magazine ran a feature on it and IMMEDIATELY called up to make a reservation. As you probably know, I am obsessed with all things Japan, Sanrio and themed cafes in particular, so going to this was a non-negotiable for me!
The basement of the cafe was decked out as a secret garden. As we were led down the stairs covered in bows I let out an excitable squeal, I just couldn't help it! The walls were covered in a Hello Kitty in London motif, there were topiaries in the shape of Hello Kitty, and even little Hello Kittys hidden in the foliage hanging from the ceiling!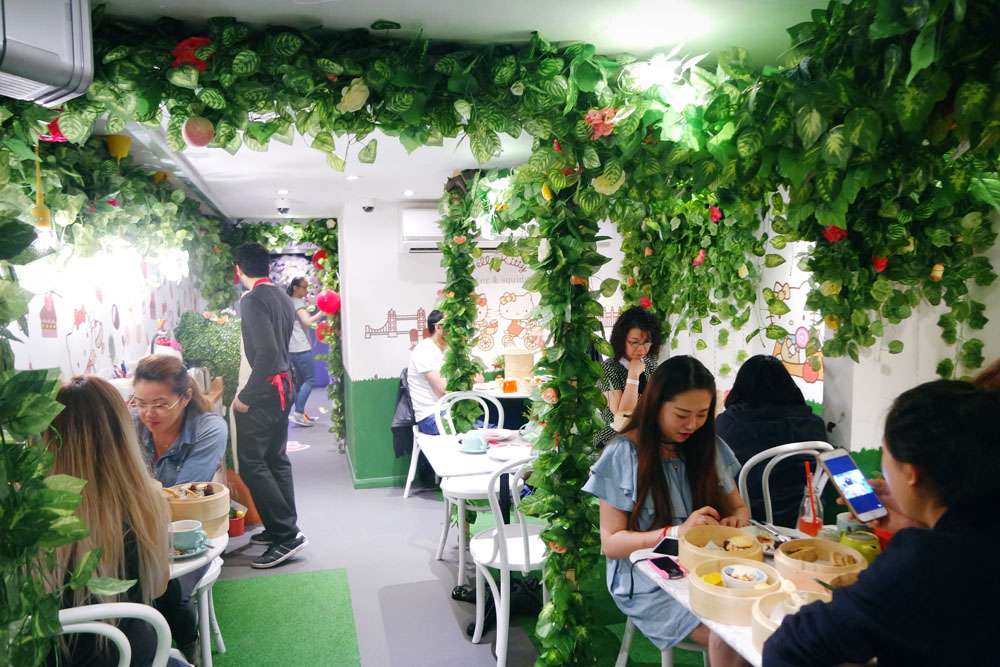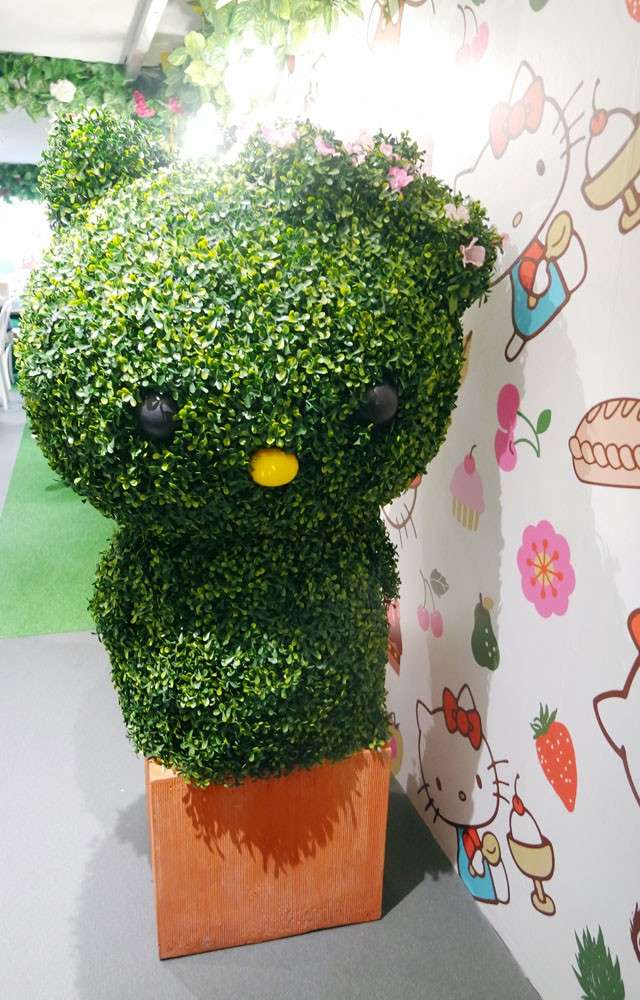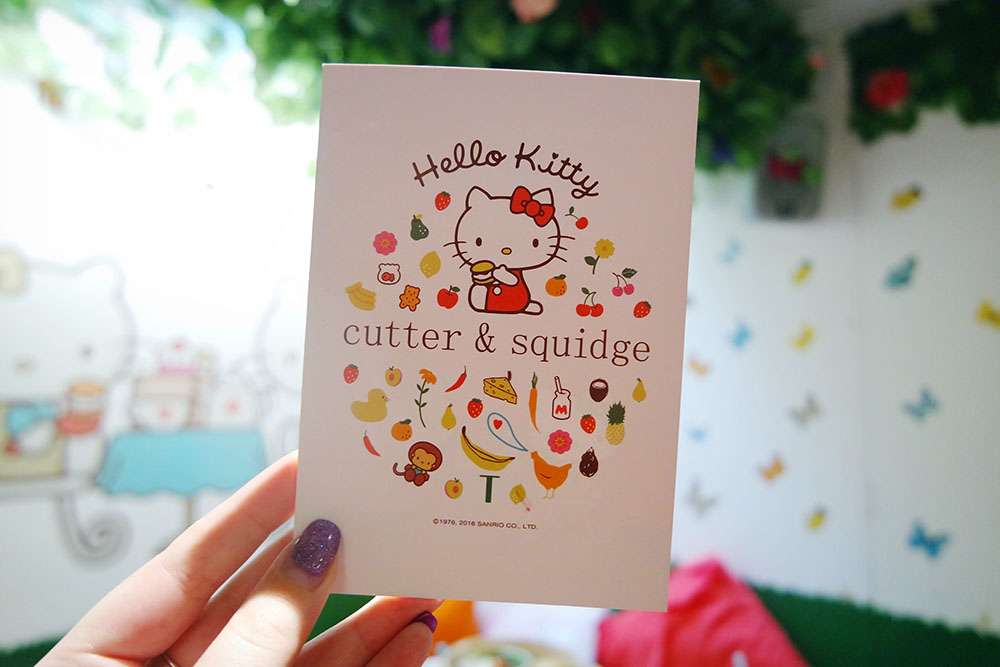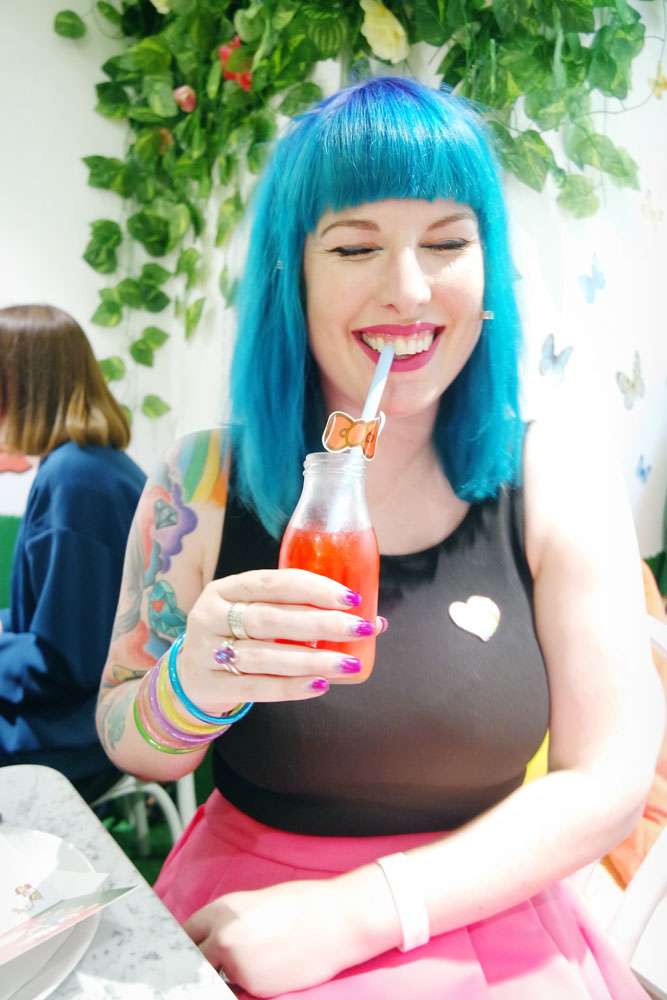 We were served the cutest sandwiches, cakes and treats. All washed down with pink lemonade and our choice of tea (the apple pie tea was delicious!)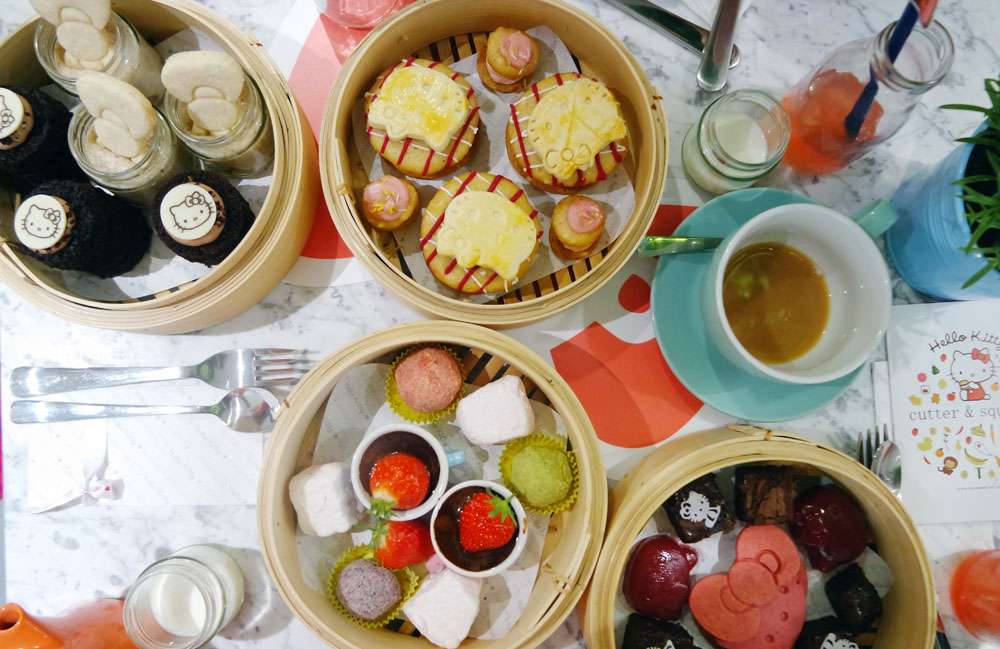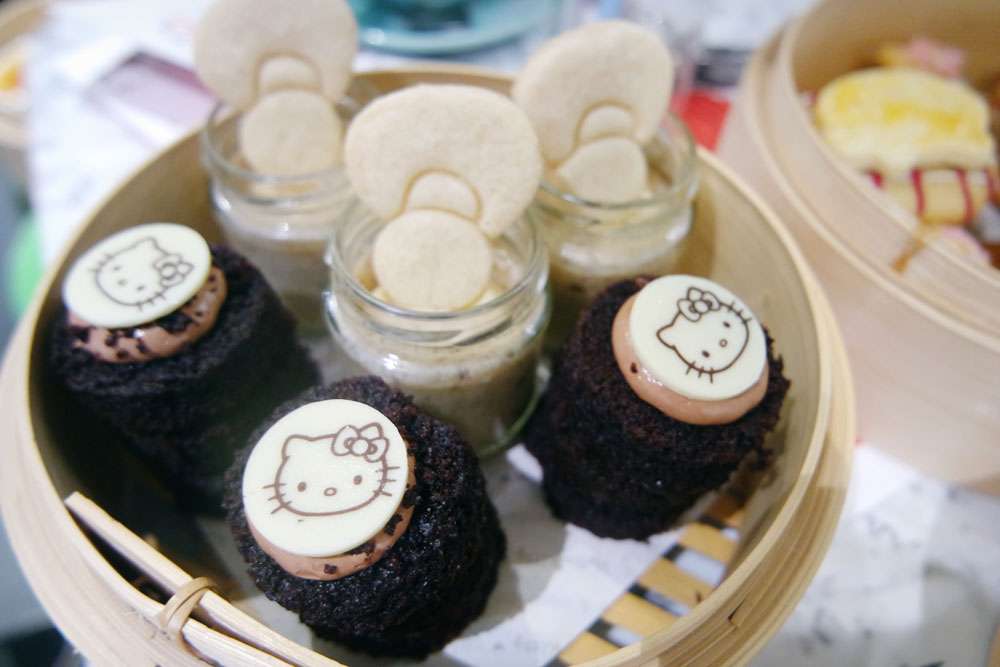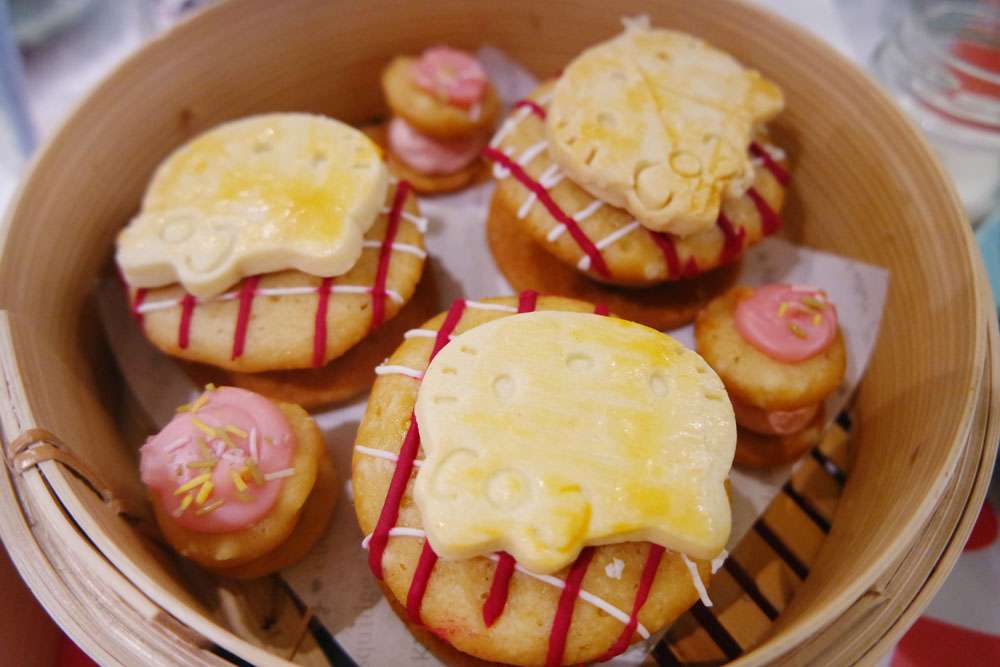 There was Hello Kitty merch available to buy too including mugs, totes, bow headbands, and tasty treats. I left with some coasters, a pack of pink lemonade flavoured marshmallows and a gold leaf chocolate cookie for Gareth. He was kind of gutted I went without him… Oh well, I'll just have to go back, right? We were also each given a sheet of Hello Kitty stickers when we left too – kawaii!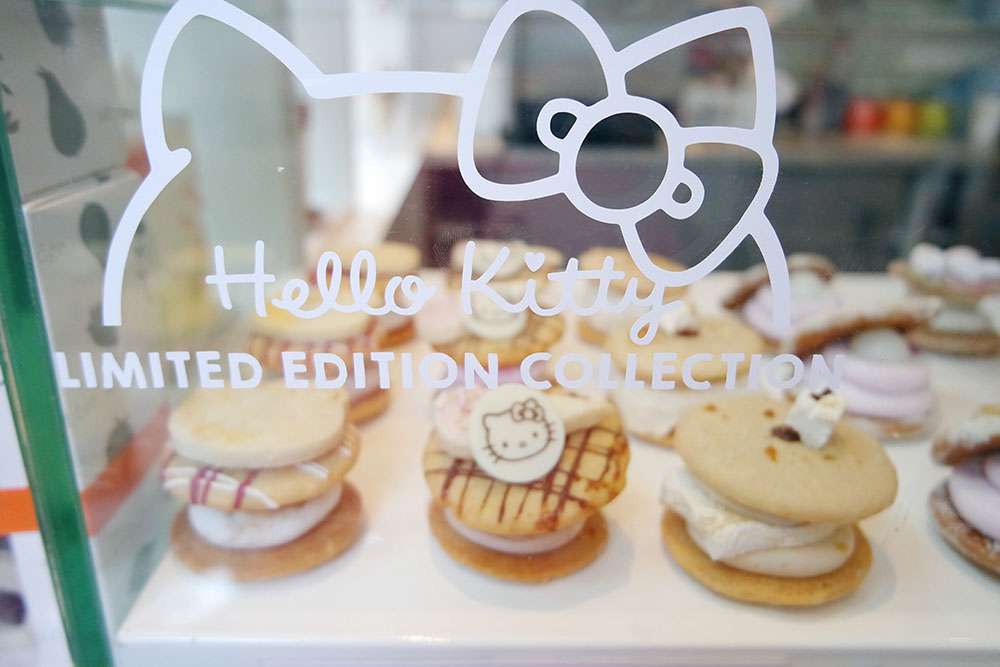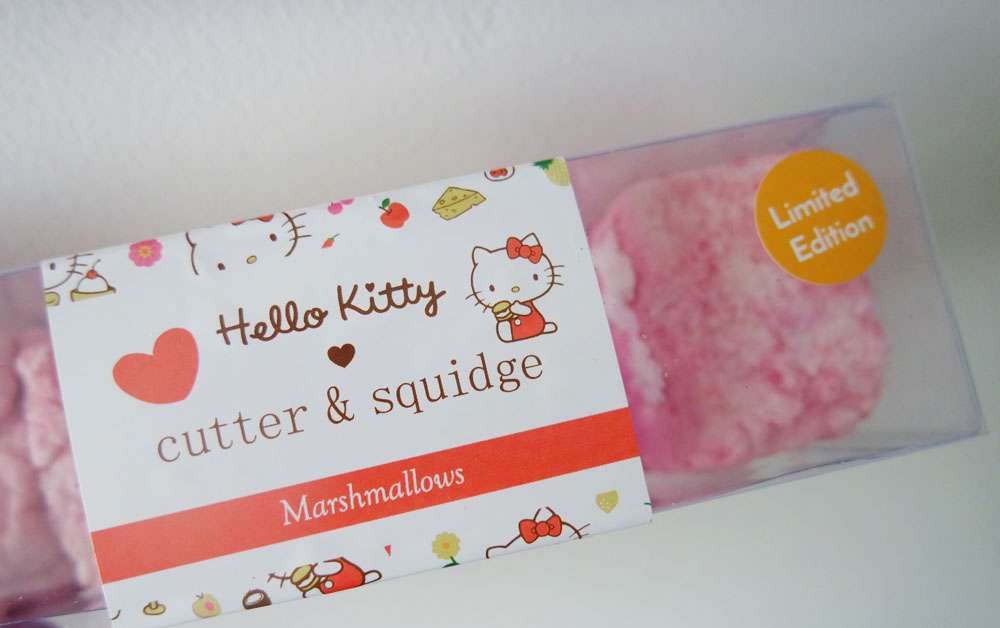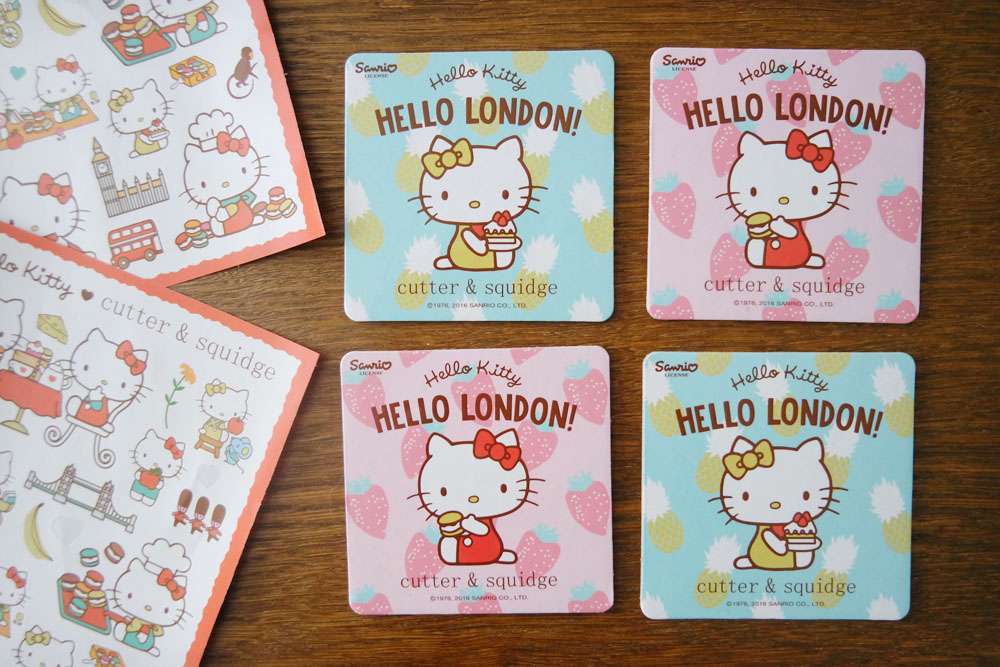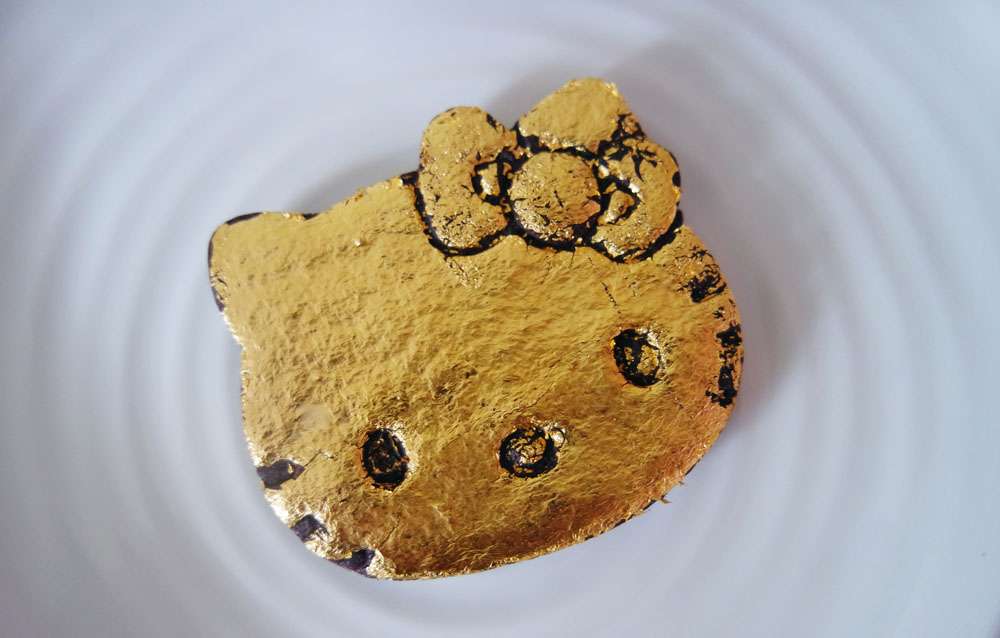 The Hello Kitty pop up is a limited time event at Cutter and Squidge in Soho, and its only running until the end of August. I spoke to our waitress and she said they do have lots of availability still for August though. The cost is £40 per person (£20 for children). To book call Cutter & Squidge on 020 7734 2540 or via their website.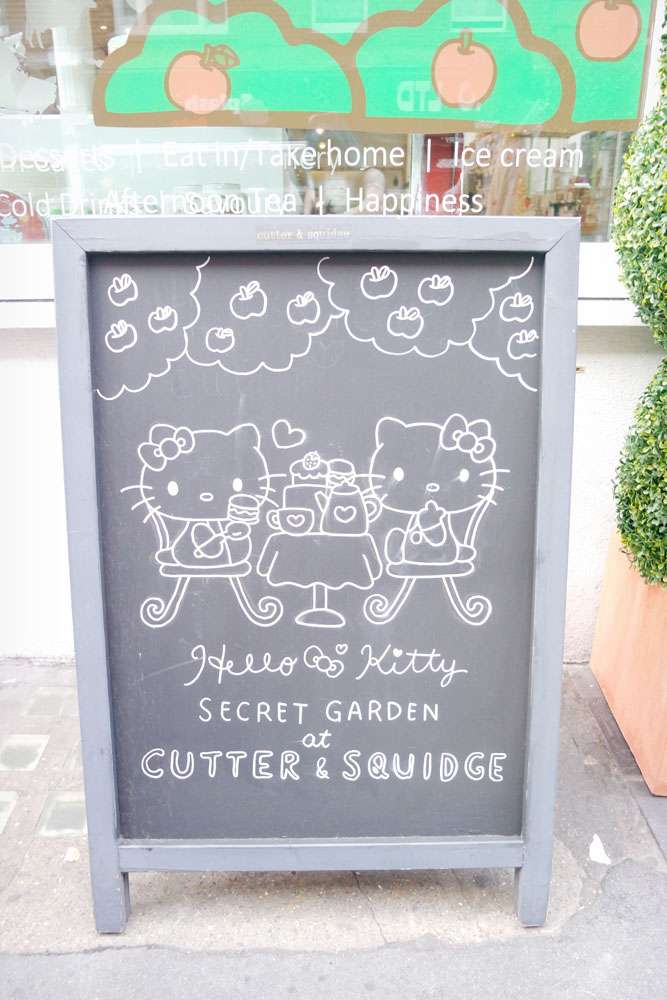 Go on, I promise you won't regret it!