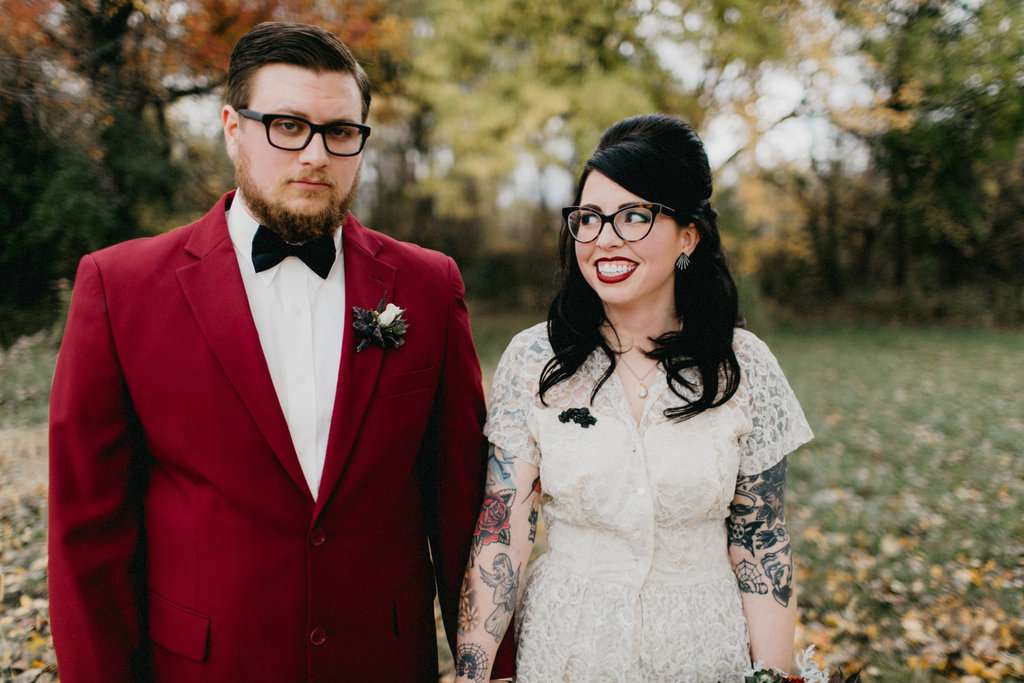 Katie and Ryan's wedding had a 'Til Death Us Do Part' theme. They wanted to play homage to their love of Halloween and October, but for it not to be cheesy or too themed.
"Being an October wedding, we wanted it to be a but macabre but not full on 'trick or treat' with black and orange everywhere", explained Katie.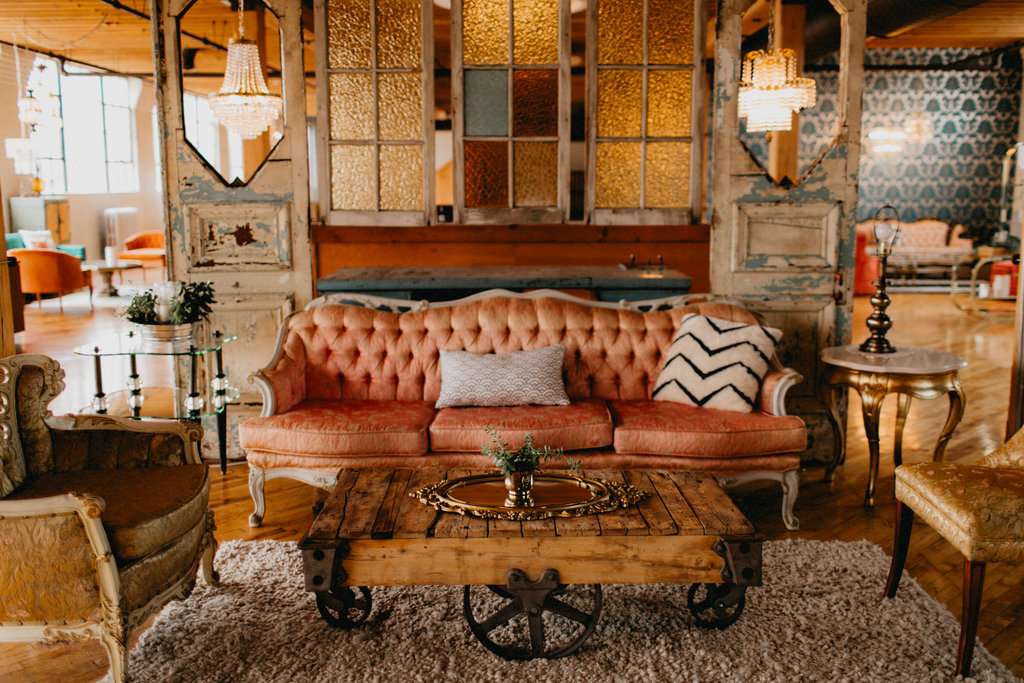 "We have always considered October to be 'our month'. Our anniversary for when we began dating is October 1, and our first official date involved carving pumpkins and watching horror movies. This quickly turned into our favourite yearly tradition. Our theme was 'Til Death Us Do Part'."
"One of our main goals was to create a memorable experience for our guests. Starting with the invites, the guests would RSVP by tearing a card off the main invite, decapitating printed illustrations of us.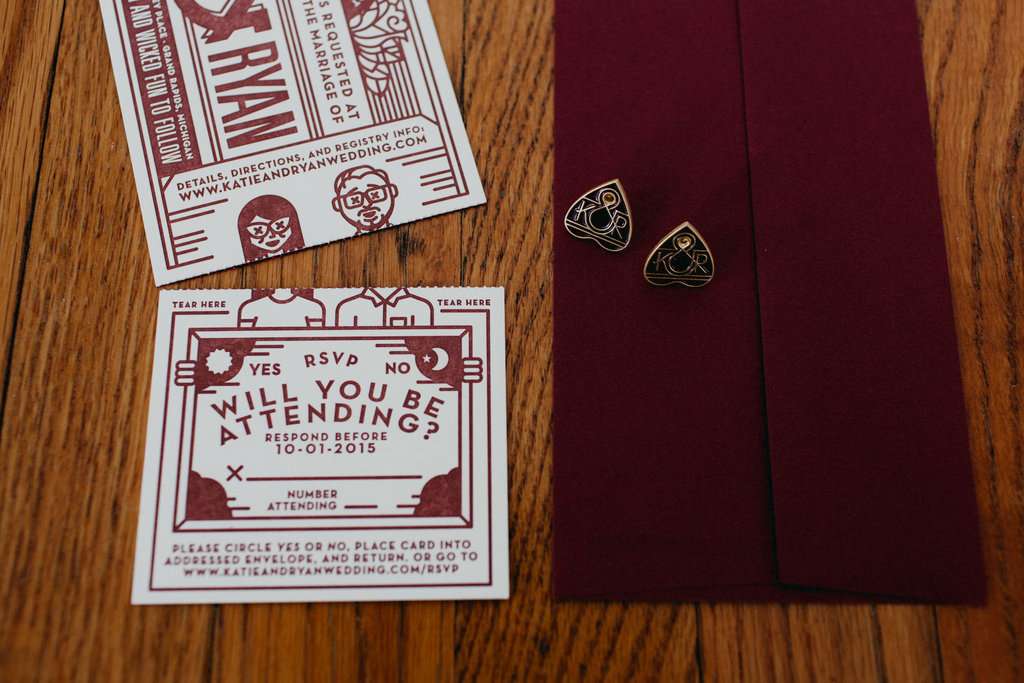 "We also carefully selected the ceremony music that really represented us. This included Ryan walking his family down the aisle to the Batman Animated Series theme (Mask of the Phantasm version) and me walking down the aisle to the theme from the horror movie Candyman. We exited the ceremony to The Munsters theme, and finally entering the reception to Danny Elfman's classic Beetlejuice theme. Another unique aspect of the wedding was the décor. My vintage business, Odin's Vintage Vault, supplied the skulls, antlers, vintage candlesticks, glass beakers, and domes to decorate the venue."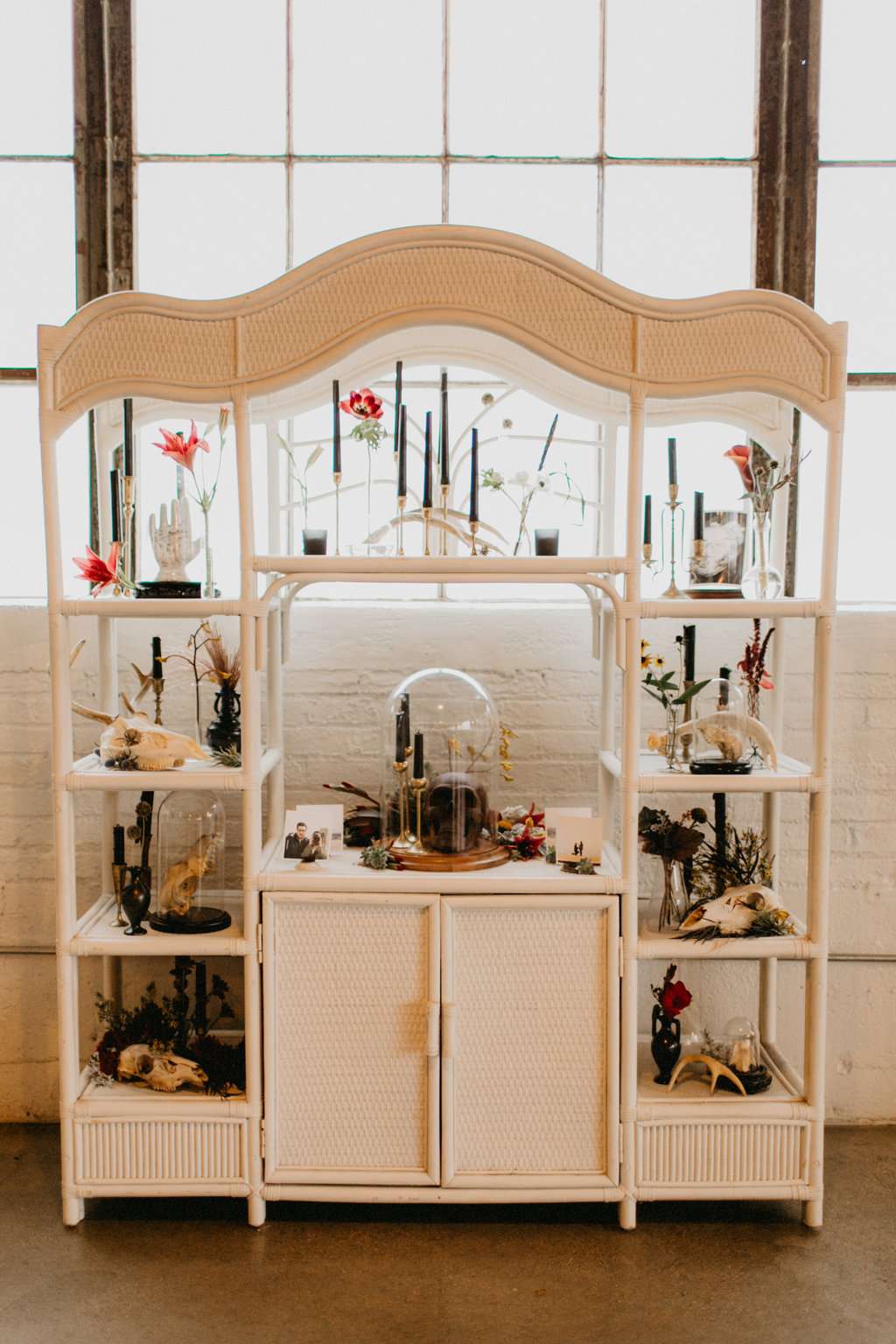 The wedding took place at The Cheney Place in Grand Rapids, MI." Our biggest cost from our $10,000 budget was the venue. We didn't want to be married in a church and we wanted to find a place that was perfect for us. However we saved by doing all the planning ourselves. Both of our outfits came to $300 total too."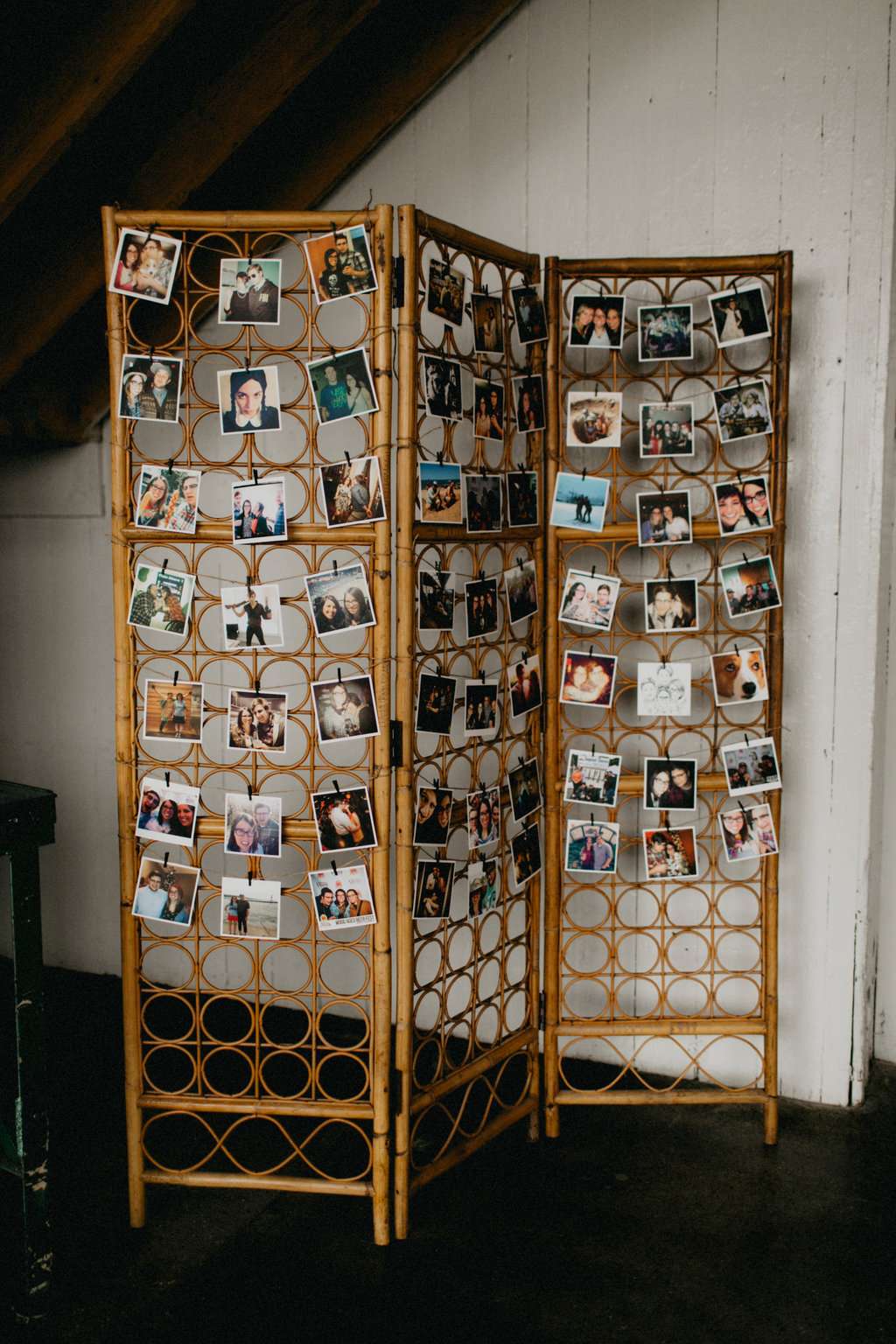 "The best thing about our wedding was the theme, we had a very clear vision of what we wanted. My advice for other couples would be to hire a great photographer, its SO worth it!"