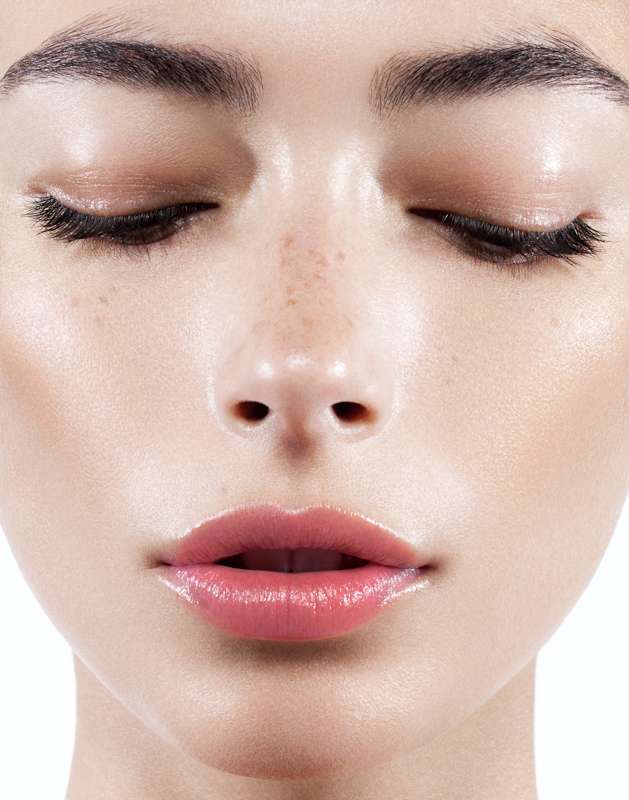 Your wedding is coming up fast, but it's never too late to decide to turn over a new leaf when it comes to your beauty routine and taking care of your skin. It's important to realise that good additions to your beauty routine don't always have to be drastic either. Some of the best are on the simple side.
1. Finding the right concealer
When it comes to make-up, specifically wedding day make up that needs to last all day and be photographed well, concealer really doesn't get the credit it deserves for helping you look your best.
The ideal concealer is creamy and yellow based and the shade should be one shade lighter than your skin tone for best results. My current favourite is the Full Coverage Concealer by Make Up Forever
 applied with a mini Beauty Blender which helps it get right into the nooks of your eyes. This combo makes short work of dark circles and covers any blemishes in a flash!
2. Embrace the miracle of face oil
If you're like many, you probably grew up thinking oil anywhere near your face was a no-no. However, the time has come to embrace it wholeheartedly, especially if you're concerned with countering the effects of ageing.
Face oils can help restore your skin's natural lipid levels and heal parched areas. Almond oil, olive oil, and sesame oil are popular options, but feel free to experiment until you find one that works for you. Just make sure you save your oil therapy for night-time, unless you're planning on going au naturel for the day. Oil and make-up don't mix!
It's pricey, but I'm obsessed with Estee Lauder Advanced Night Repair
. I use it every night and when I wake up my skin feels incredible!
3. Use sun protection everyday
When it comes to ageing, sun damage is the biggest offender out there, so sun protection is absolutely key when it comes to having flawless skin. Make sure you opt for a product that's SPF 30 or higher. You should also make sure you're protected against both UVA and UVB rays by choosing a full spectrum product. You could also use a foundation that has SPF already in it.
4. Take regular relaxing baths
Don't underestimate the role stress plays when it comes to making your skin look terrible, and to me, nothing is more relaxing than a lovely long bath with a Lush bath bomb and a candle or two! Numerous studies have shown that there's a clear connection between stress levels and skin problems such as like acne, wrinkles, and visible ageing. That being said, taking time out to unwind can make a huge difference in how you look and feel no matter what your beauty goals may be. If baths aren't your thing, how about taking up yoga or treating yourself to a massage now and again?
5. Start drinking herbal tea
When it comes to maintaining youthful, glowing, beautiful skin, hydration is of the utmost importance. There's only so much plain water you can drink before you're tired of it, so why not consider adding some herbal teas into your rotation as an alternative? There's no caffeine or added sugar, it comes in a variety of flavours and is good either hot or cold.
6. Make some positive changes to your diet
When you're stressed or busy (like, erm, when you're planning a wedding!) it's all to easy to grab food that's easy and delicious but not necessarily that good for your body or your skin. Even if you don't want to spend money on lots of lotions and potions, or can't be bothered to take time out to relax, if you just start eating well you'll feel, and look, so much better in no time at all. Less sugar and carbs, more protein and veg!
Gareth and I have started limit the amount of carbohydrate we're eating the evening and we're both feeling so much better for it. We've switched to Eat Water Slim Noodles
 and they're actually a really good alternative. They still fill you up but with way less calories and carbs!
7. Snap out of your beauty rut
Naturally, we all have our staples that we're comfortable with when it comes to beauty products. However, if you're still wearing the exact same make-up you were wearing a decade ago, it's time to consider an update. Experiment with looks that appeal to you and that suit your colouring. Why not be brave and try and hot pink lip!?
Make up your mind to treat yourself to some really good quality cosmetics once you settle on something you like. After all if there's one time you're totally allowed to treat yourself it's your wedding, right?!
8. Invest in some really great skincare products
Nothing makes you feel pampered, beautiful, and special quite like high quality skincare products. I was a drugstore brand gal through and through for years, but once I branched out and started really investing in my skincare, I realised there's a whole world of amazing products out there! Maybe it's not possible to overhaul your entire routine, but even just investing in a fantastic, high quality moisturiser can make such a huge difference.
Forever Flawless does a fantastic range of products which incorporate real powdered diamonds that take anti-ageing skincare to the next level. After all, what could be more luxurious than trusting your skin to real diamonds?
At the end of the day, it really doesn't take much effort to inject new life into your beauty routine. It's all about taking the time to decide once and for all that you're now going to start being good to yourself.