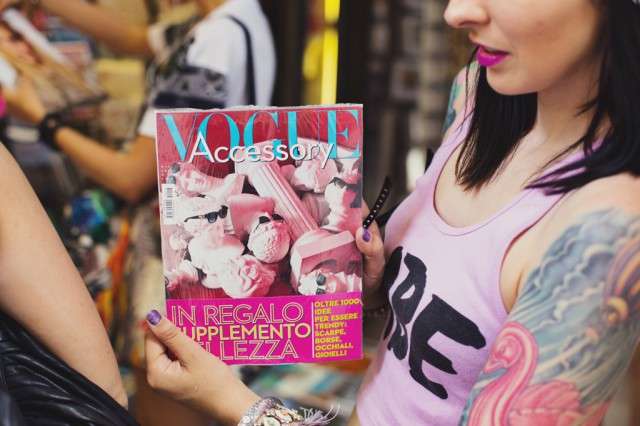 It feels like the few weeks before Christmas to me right now. I can't even tell you how excited I am for issue 4 to hit the shelves and how much it's killing me to keep what the magazine looks like a secret. I'll be sharing the cover really soon, I promise! I know to you guys it might not seem any different to the previous three issues but for us its been a whole different ball game.
Before, we had the publishers holding our hands and taking us through everything step by step, but now we're doing everything ourselves again. It really has been the biggest labour of love but it's also been sooo worth it. We've learnt so much and made huge strides in the business behind the scenes. I am SO proud of how issue 4 has turned out and the new re-brand is looking incredible. Onwards and upwards baby!*
The next magazine hits the shops on September 3rd (that's just two weeks away!) and the new look Rock n Roll Bride will be landing around then too. CAN'T WAIT CAN'T WAIT CAN'T WAIT!
Weddings & Weddingy Things
♥ Romantic waterfall bridal session
♥ I'm a serial bridesmaid, here's what it taught me about weddings
♥ Shauna is having a 5 year wedding anniversary party and shoot and if her letterpress invites are anything to go by, its going to be the coolest EVER
♥ If you too think generic chair covers are ugly AF, check out this super easy 3-minute DIY chair dress tutorial!
♥ This BTTF engagement photo is the best ever!
♥ Epic Super Mario wedding
Business Bites
♥ 13 social media tips (even if you're a seasoned expert)
♥ Success and failure
♥ Then and now: 19 professional photographers share their beginnings 
Best of the Rest
♥ 11 amazing vintage IKEA pieces we wish they'd bring back – that VILBERT chair!? OMG yes please!
♥ DIY rainbow rock candy
♥ One woman is photoshopped by 18 countries around the world
♥ On cyberbullying and choosing kindness
♥ Must-see: A fearlessly designed home in Dallas!
*I've had a few people message me and ask what would be happening with subscriptions. If you purchased one with the previous publishers, don't fret, we will be fulfilling them and you'll get all the copies that you paid for. We'll be allowing new subscribers to sign up really soon too so just hold your horses for a little while longer!