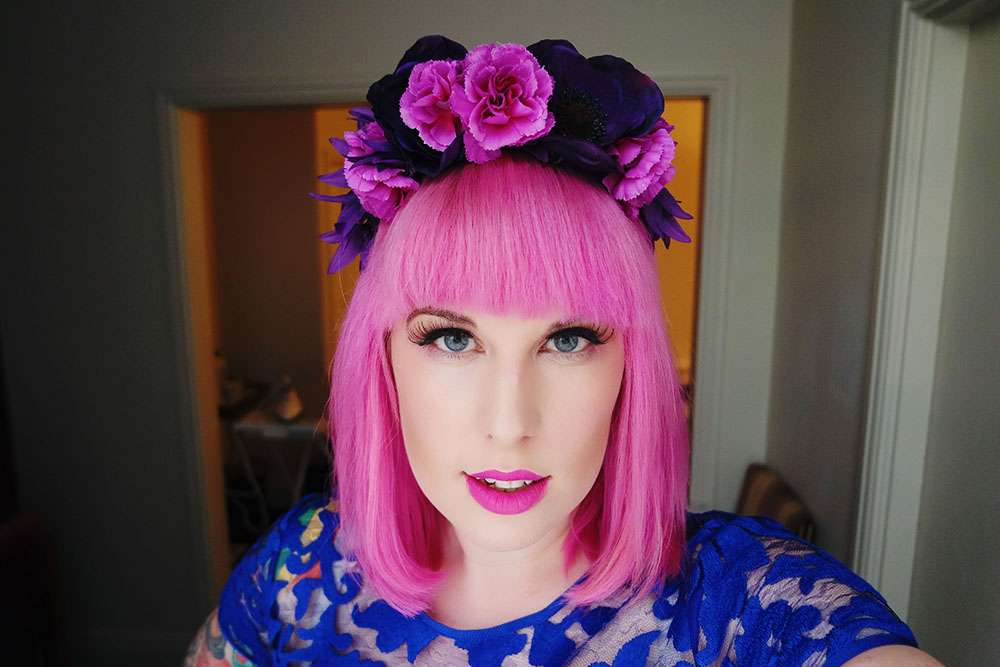 Getting ready for the Bridal Buyer awards, wearing one of my favourite pieces from my new collection with Crown and Glory. My dress is Ted Baker.
It's been a busy seven days! Last Friday Gareth and I hotfooted it down to the Giraffe Media offices in Taunton to start planning the first issue of the brand new magazine with my managing editor, Jade. She is the editor of Wedding Ideas magazine and really knows her stuff, so having her on my team is VERY exciting indeed!
We plotted out the features for the first issue and I came home that night and starting working on them right away. I'm a total nerd, it's true. But with the first issue currently being planned to launch at the end of October, we really need to get a wriggle on!
Rainbow prom dresses (which would totally make awesome wedding dresses too!) from Mori Lee
Then, on Monday, Gareth and I hit the road again, this time in the direction of Harrogate for the annual bridal trade show. This is the industry event of the year daaaarling, and the place where all the bridal designers show their latest collections to the press and bridal boutiques.
House of Mooshki. FIT.
Again, I met up with my brand new Giraffe Media besties and we wondered through the event, scoping out the quirkiest dresses from the new collections. We were on a mission to find those really unique, totally bad ass gems that we can include in the new magazine and believe me when I say we found them in spades! I was pleasantly surprised that so many major designers are starting to realise that not all brides want a big poofy strapless meringues. There were some seriously gorgeous, really different beauties on show. Everyone was also very excited to hear about the new magazine, the buzz was actually quite incredible. EEEK!
Kelsey Rose bridesmaid dresses… So so soooo pretty!
The rest of this week I've been ferociously pulling together magazine content and finalising things for the launch of my brand new collection with Crown and Glory on MONDAY! See, I told you I've been bloody busy…
I've still managed to steal a few moments here and there for seeing what else has been happening online though. Here are some of the best things that have graced my favourite blogs this week.
Weddings & Weddingy Things
♥ Punk rock bridal shower
♥ Organic botanical inspiration 
♥ Lego figurine wedding favours
♥ Magical redwood forest wedding
♥ Fall floral wedding inspiration
♥ DIY Aussie wedding
♥ Ten tattooed brides
Business Bites
♥ Five business mistakes photographers make
♥ How to craft a blog that attracts customers
♥ The shift: thoughts on birthdays, seasons and seeking out change
♥ How to use intuition 
♥ How to be successful without worrying about pleasing everyone
♥ Why did those clients hire someone else?
Best of the Rest
♥ A lazy person's guide to a happy home: sneaky cleaning tips
♥ Anna Wintour answers 73 questions (and her answers are amazing!)
♥ Gorgeous Victoria nature reserve wedding
Over and out.