I don't know about you but I sure am ready for spring. This freezing cold weather can quite frankly do one. In fact I've pretty much been hibernating this week month and not leaving the centrally heated cocoon that is our house unless absolutely necessary…
However, it was necessary to venture in to town on Tuesday because I'm in dire need of some new clobber for my trip to Palm Springs next month. I lucked out with two beauties from Ted Baker, the vernal pattern on this dress and skirt instantly makes me feel better.
The main reason for my trip to the Californian desert is to hang out with Gala and Shauna (it's been too long) and work on some projects and plans for Blogcademy 2014. We've also decided to do a FREE live broadcast while we're there, on Sunday 9th February at 11am PST/ 2pm EST/ 7pm GMT!
During the livestream we'll be answering all your burning blogging and business questions. You can either submit them beforehand by emailing us, or simply ask them live as we go along. Sign up here to join us.
Bring on the sunshine, I can't bloody wait!
Weddings & Weddingy Things
♥ Colourful modern wedding
♥ Predator proposal!
♥ Eclectic Barr Mansion wedding
♥ Ethical wedding
♥ Gorgeous garden wedding
♥ Gorgeous one of a kind engagement rings
♥ California redwoods wedding
♥ Whimsical London warehouse wedding
♥ Washington backyard wedding
♥ Bohemian Southern California wedding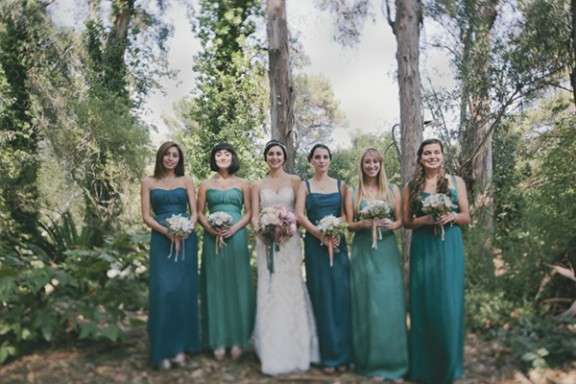 Business Bites
♥ Moving from envy to excellence
♥ Six tips for staying creative without colleagues
♥ Five things worse than doing your taxes – I think all self-employed peeps need to read this right now!
♥ Blogging and tax season
♥ How to avoid burn out
♥ Land your dream clients by self-initiated projects
Best of the Rest
♥ Have you seen these photoshop-free lingerie ads? Amazing!
This remake of Toy Story using kittens is the best thing ever!