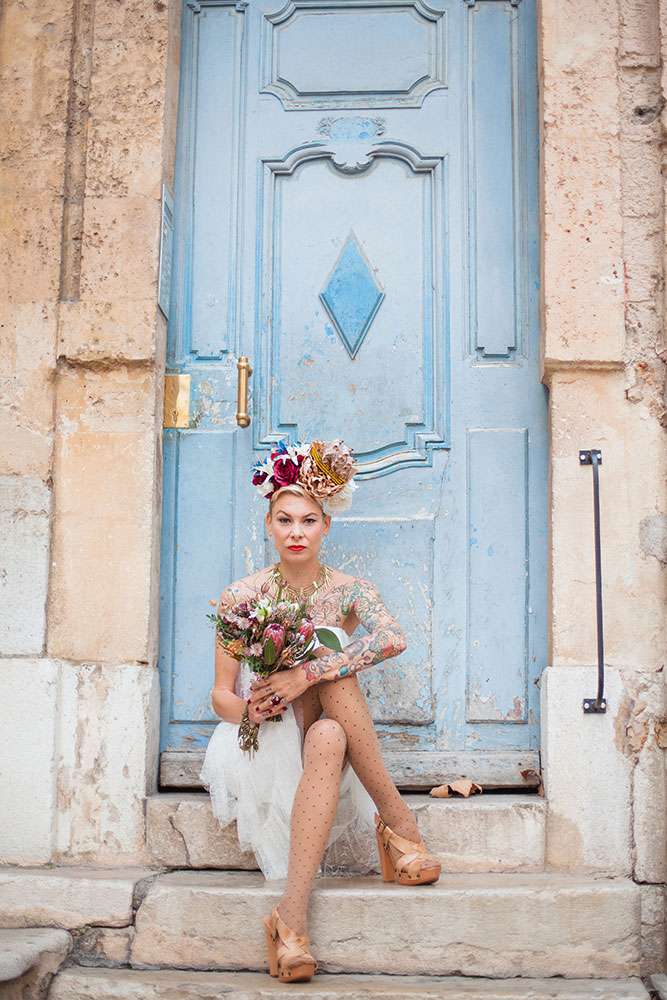 Although Laetitia and Franck aren't planning to get married, they wanted to do something special for their four year anniversary and so decided to stage a shoot with cake and dessert designer Lauren Delpech of French Made, London. Being born and raised in Marseille, where Laetitia and Franck live, Lauren decided it would be the perfect place for the session. They chose the region of Le Panier because of its winding, hilly streets and Les Goudes Calanques as the stunning beach backdrop.
"A seaside themed photo shoot there may sound totally cliché, but with my team of fab suppliers, we worked with nautical symbols such as anchors, wheels, boats, sea shells", wrote Lauren, "Laetitia and Franck are into tattooed and live an alternative life, so we included these influences too".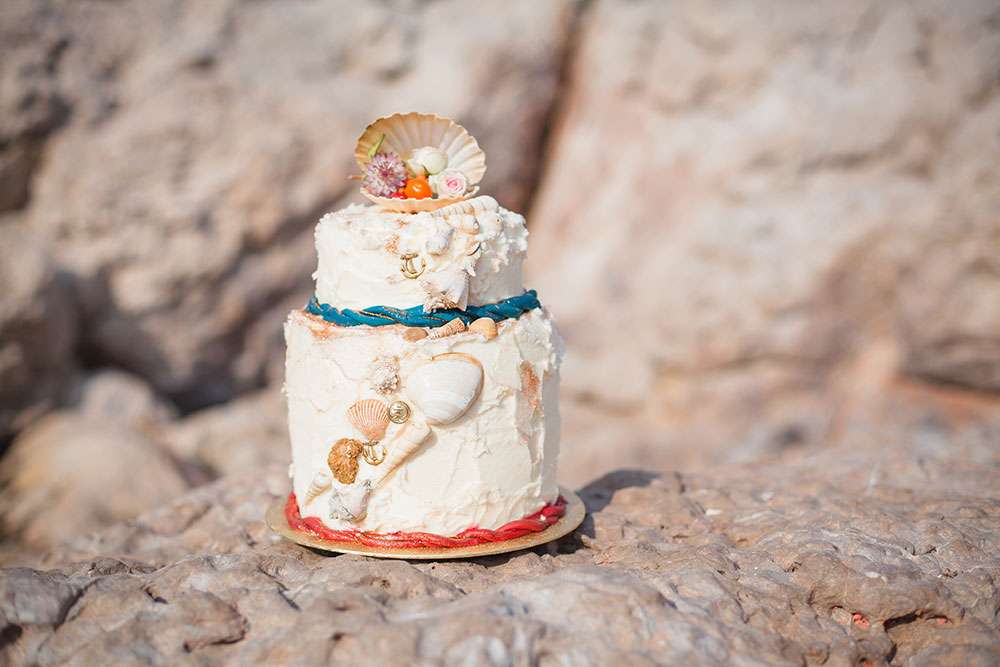 Laetitia wore two glamorous Elsa Gary dresses and one that was a vintage gown she already owned. Her incredible headpiece was made by GG's Pin-Up Couture and was made from a small wooden boat and red, cream and blue flowers. AMAZING.