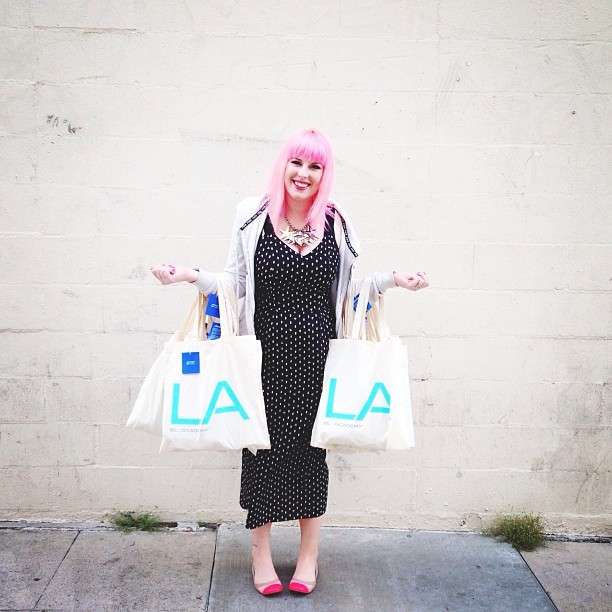 After a blissful few days in Portland, it was time to hit the road and fly down to Los Angeles for the next stop on The Blogcademy world tour. I'm not gonna lie, I've visited LA once before and didn't really fall in love with it, but I was looking forward to experiencing it with my girls and seeing if my mind could be changed. I mean obviously the weather made it much more bearable, it was a scorching 25 degrees a lot of the time which was rather blissful, especially when hearing that it was snowing heavily at home!
The thing that drives me crazy about LA is all the damn driving. The city is so spread out that if you're car-less (as we were) and in the wrong neighbourhood you're a bit screwed. Luckily we discovered an amazing ride sharing service call Lyft and we stayed in a loft just in the heart of Hollywood, right in the middle of the action. Although it was noisy at the weekends, it was the perfect location for us as it was just a short car ride to our workshop space, McCaddenSpace Studio.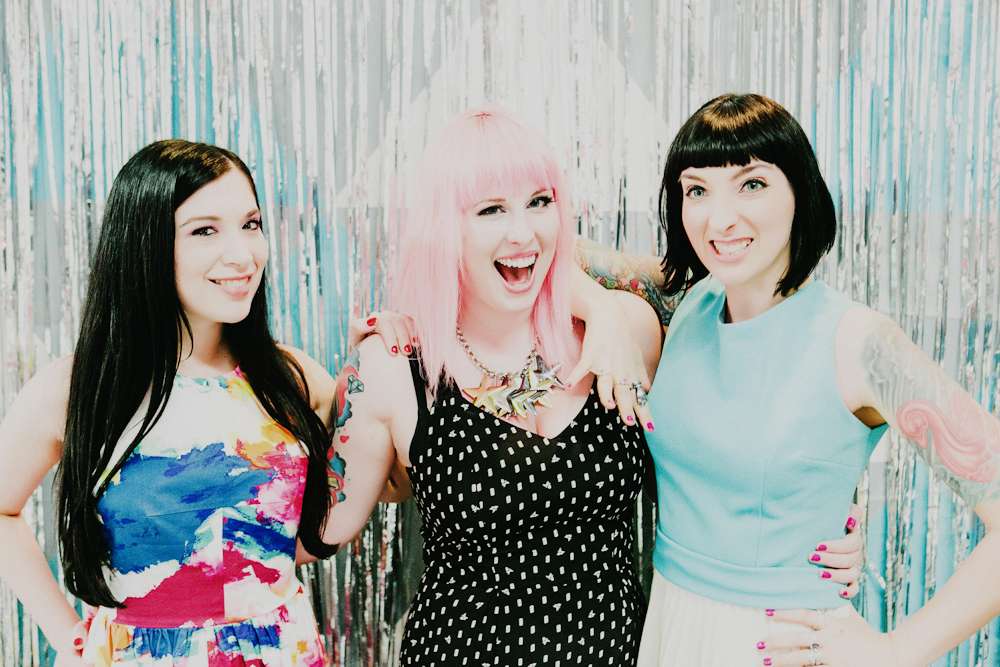 Unlike a lot of LA, there were also plenty of things to do in our neighbourhood that were walking distance. Gala & I quickly became obsessed with the juice bar that turned me into a green juice addict and all three of us agreed that Tender Greens needs to move to our respective cities, like, now. There was a Frog frozen yoghurt stop (yes, the same chain as Snog here in the UK!) and an Urban Outfitters where we stocked up on all our rainbow film!
The workshop fell on my birthday weekend and I was excited to spend it with some many inspiring babes. They spoilt me with unicorns, flowers and yummy cakes!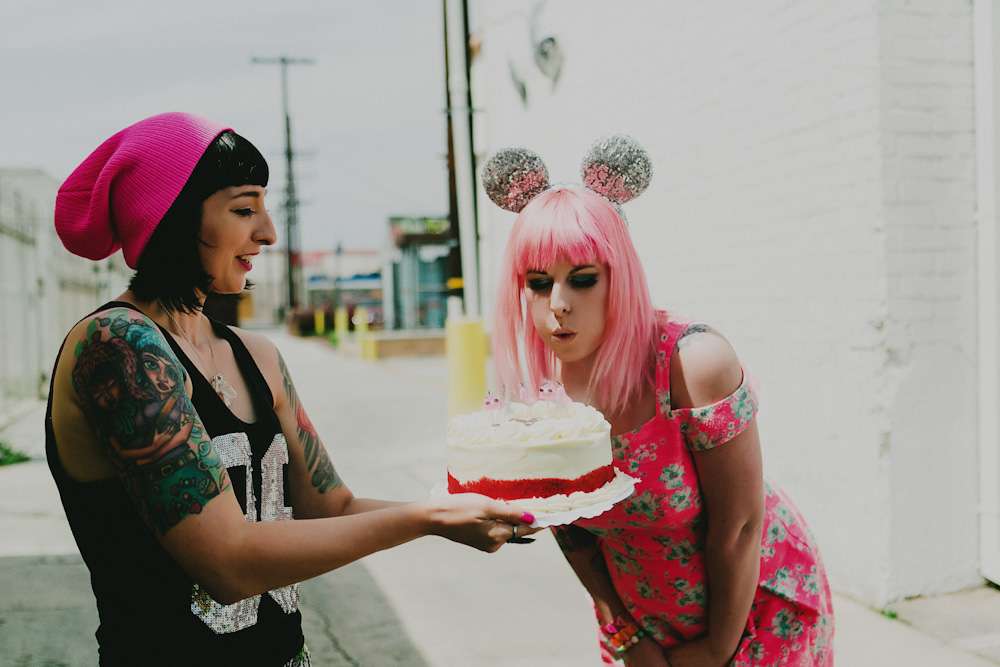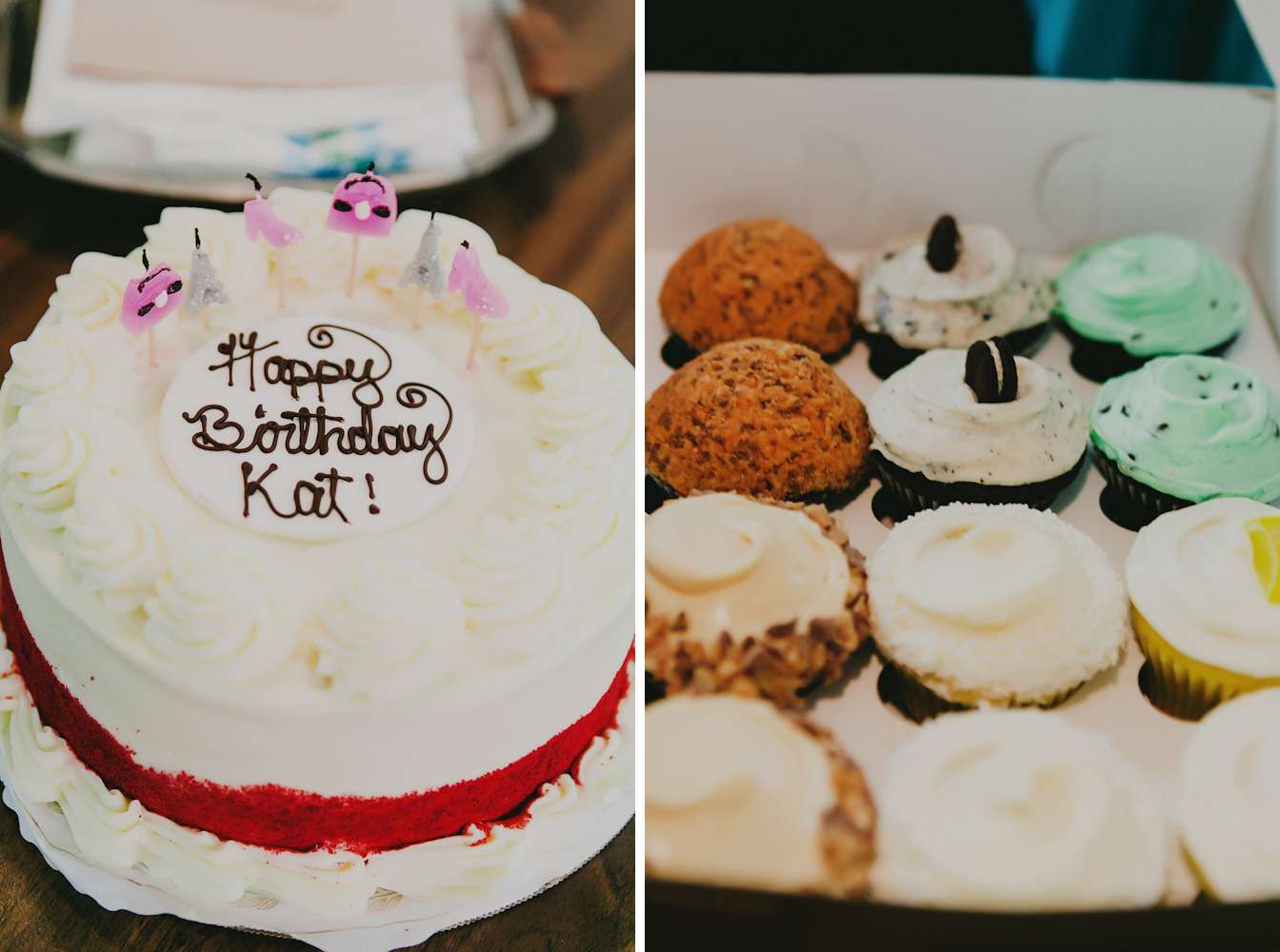 The LA photo booth rental company Snapden certainly delivered with their booth and props which provided much entertainment and many giggles. In fact I'm surprised we got any teaching done at all. I thought working on my birthday would be kinda sucky, but it was far from it. We had an utter blast!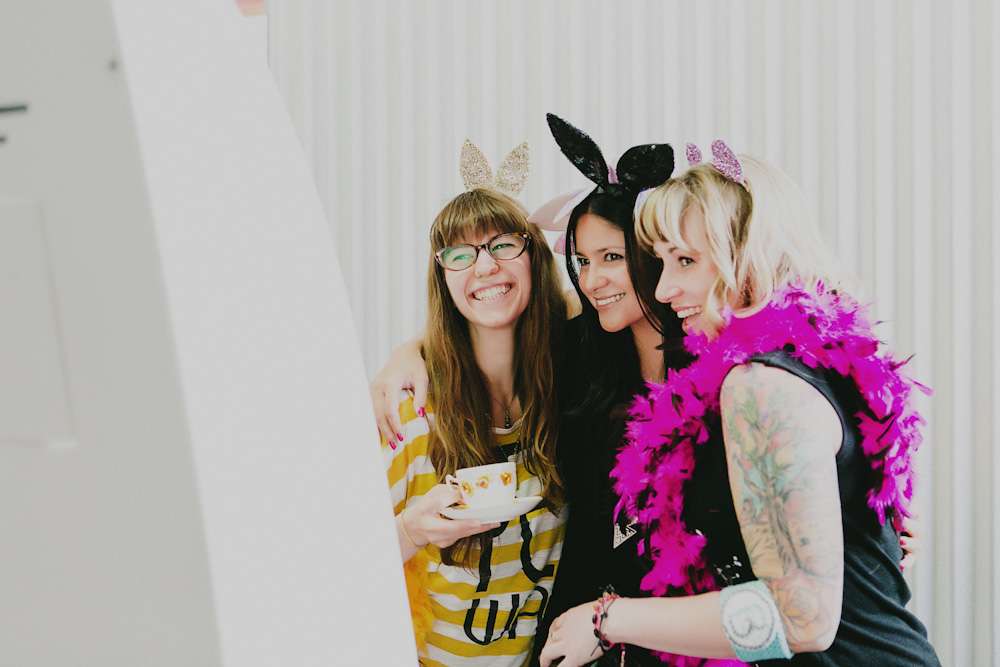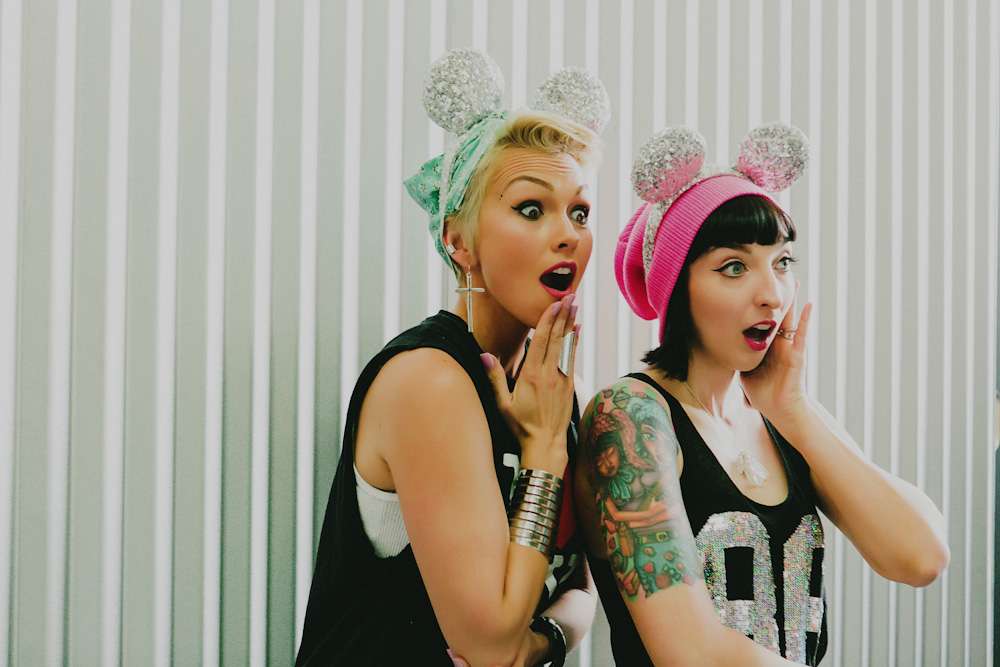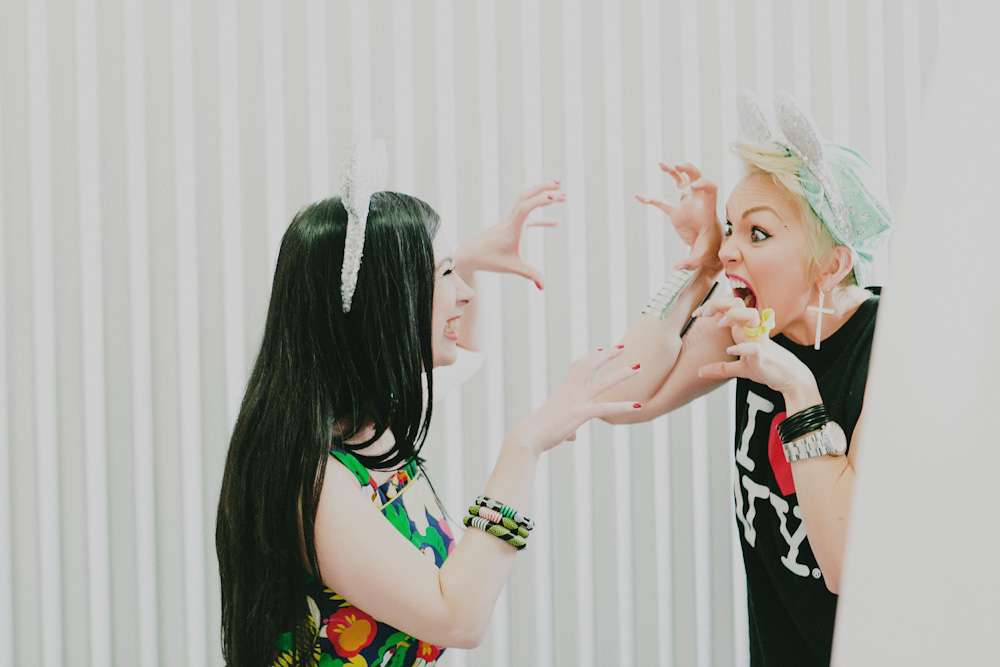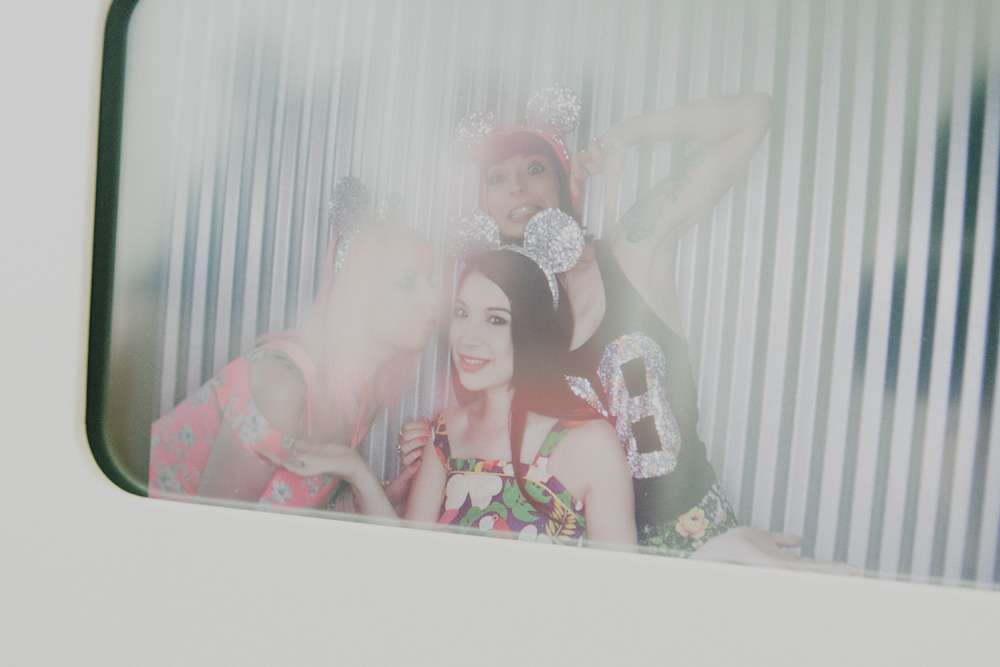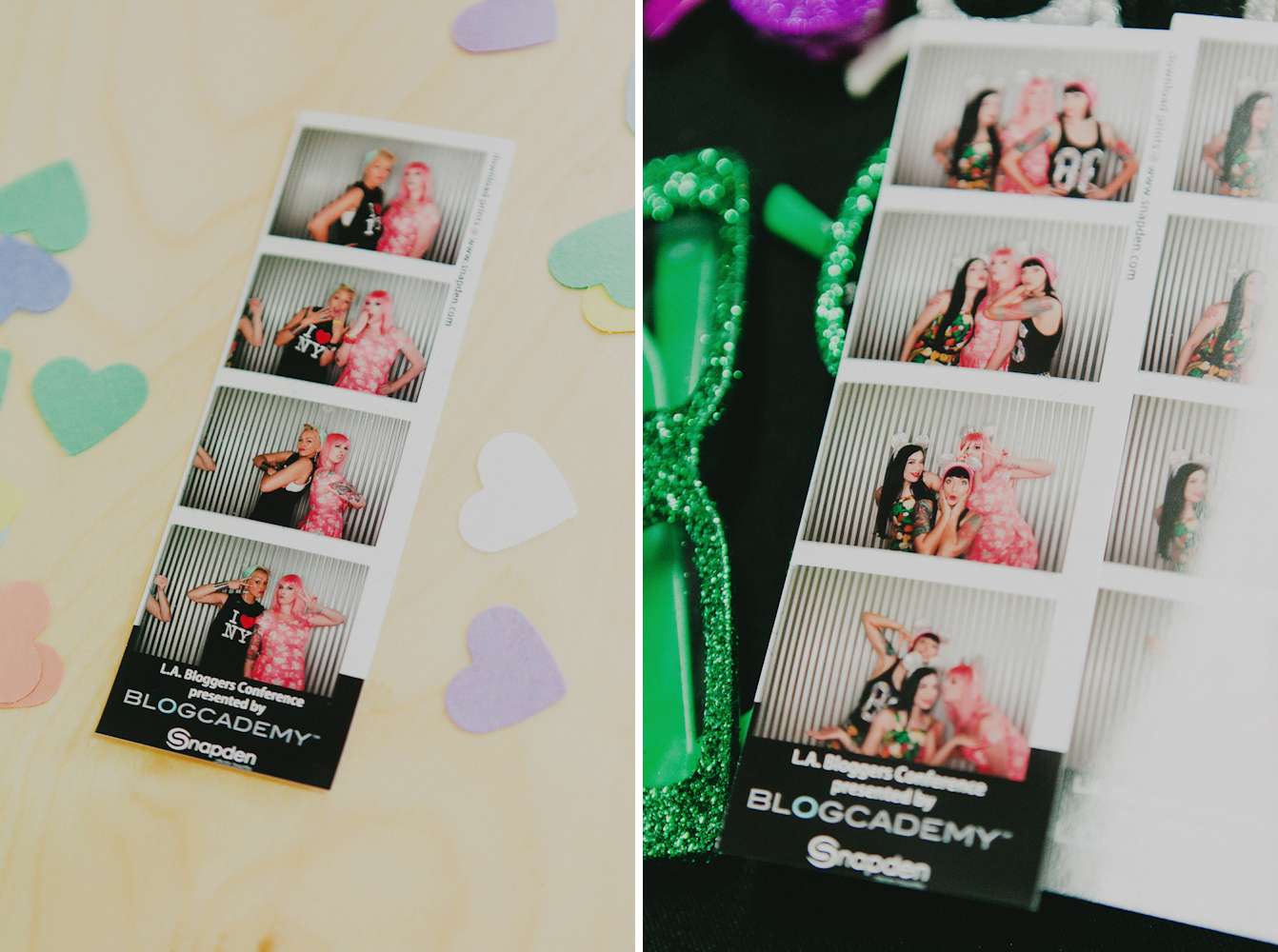 Our immutable host, Ron, who owns McCaddenSpace Studio was nothing short of amazing. The original venue we'd booked for this class actually double booked us (grr) so we had to find this space at really short notice, but I am so glad that we had to move! The photo studio was perfect for our needs and filled with fun and quirky rockabilly paraphernalia – there was even a mid century lounge area upstairs! When Ron asked us if he could make a film of the workshop, we were of course thrilled and he sent this edit over just last night. How awesome is this?!
But what really makes The Blogcademy such a magical experience is the girls (and guys, we'll we've had a whopping two so far – ha!) who attend. I am forever humbled that so many amazing people want to come and learn, play and have fun with us. I also can't believe all the travelling people do for it! This time we had Paige who took the bus all the way from San Francisco and Adri who flew in from Mexico. What a life!
I'd encourage you to go and check out their blogs and their own workshop recaps, because really, there's only so much I can say without becoming a total bore about it all…
♥ Packed with fashion, fun, intelligence, humor, design and honesty… ♥ I am super pumped up and inspired ♥ You're in a garden ♥ A blogging conference that blew my mind! ♥ Learnin' the biz from girl power  turquoise sparks! ♥ I walked away INSPIRED, completely blown away and so happy to learn from such fabulous women ♥ What happens when three very individual, self-actualized women stand in front of the room is that everyone in it gets zapped with energy ♥  I started a list of changes I wanted to make and things I wanted to try. And this was all within the first hour! ♥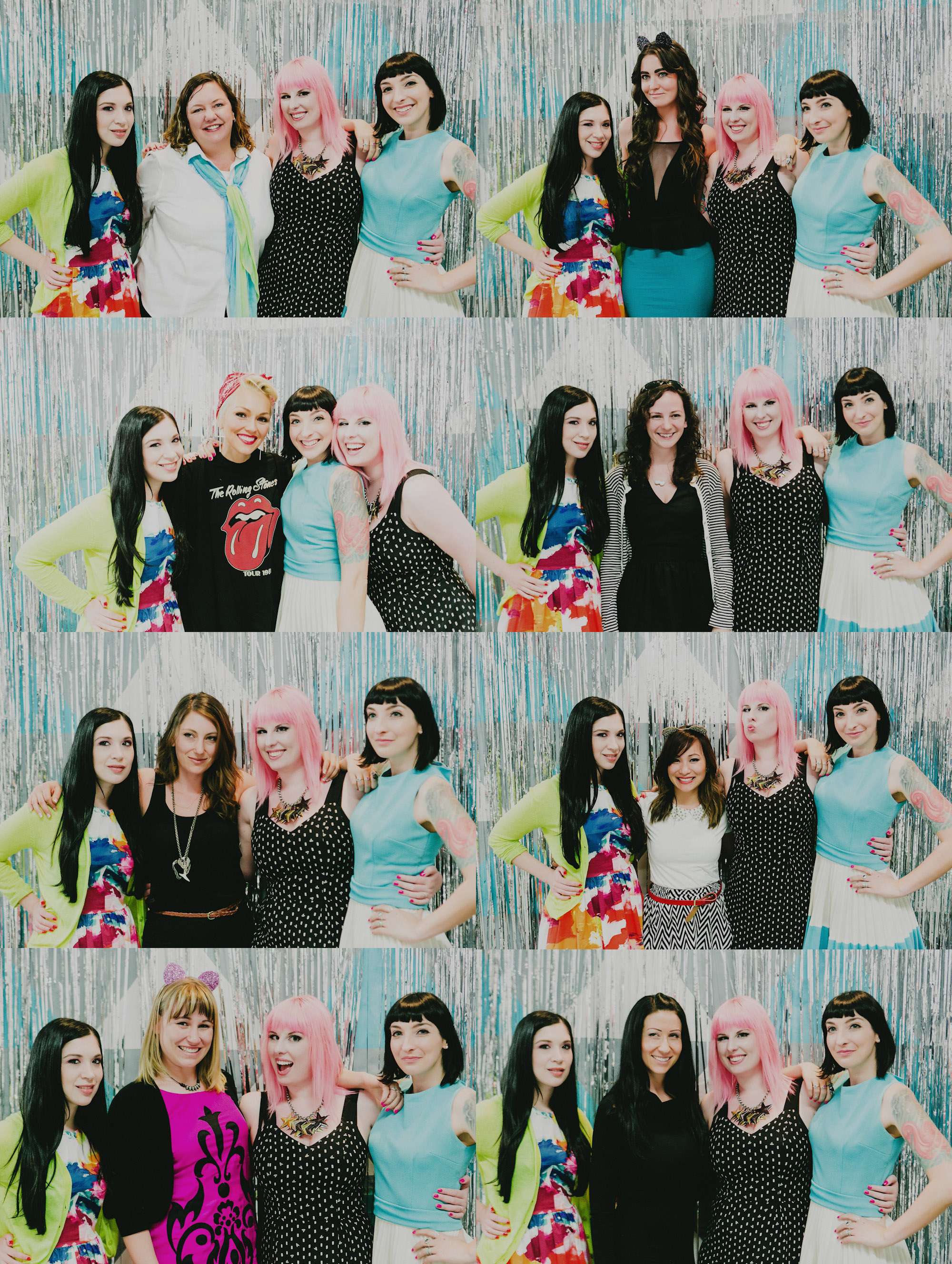 As ever, our sponsors make The Blogcademy go round. We couldn't do this thing without them.
These Basik 855 coin purse's are perfect for a blogger on the go. Throw in your business cards and your lippy and you're ready for anything!
Sparkle sparkle!… and while you're at it, pin a MARGRAVINE x Sewmaryann bow on your lapel or slip it in your tresses.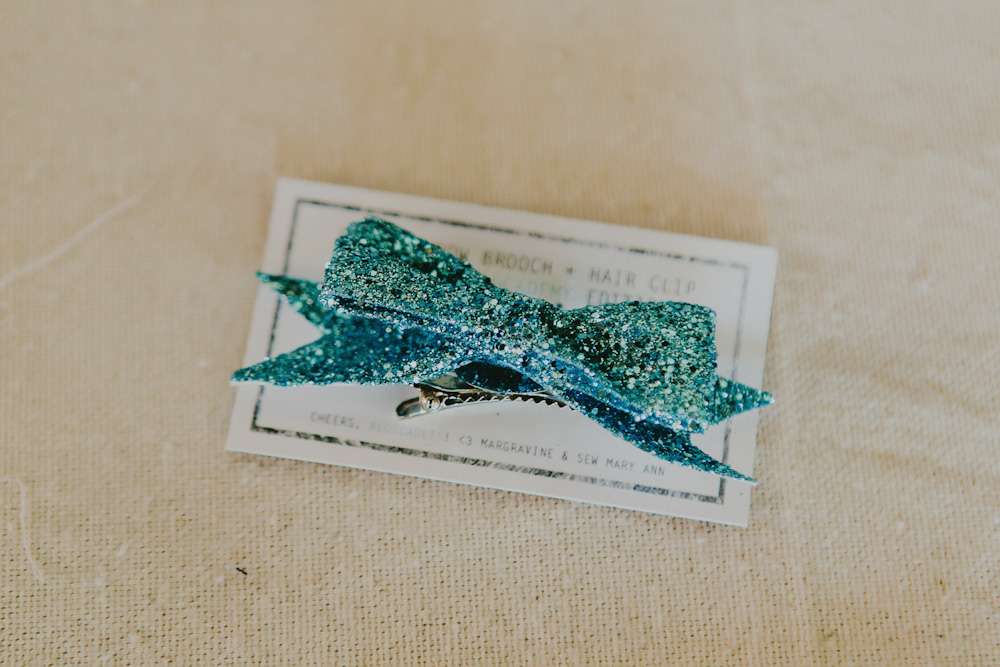 Shoes need never be dull. Our babes were able to add some much needed personality with the glittery Head Full of Feathers shoe clips.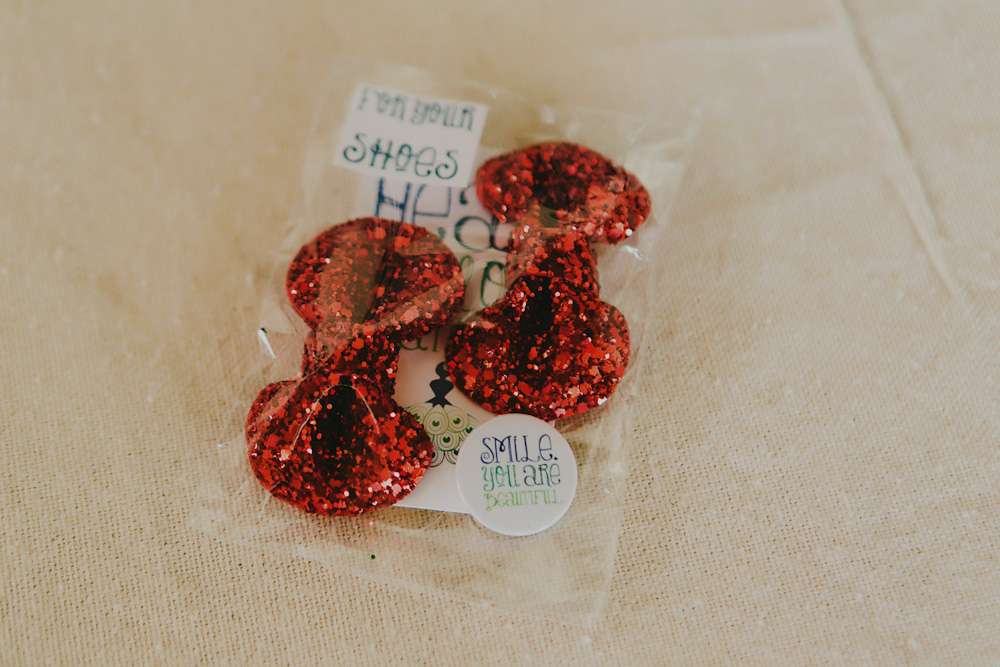 Oh Crown & Glory where would we be without your fabulous sparkly ears?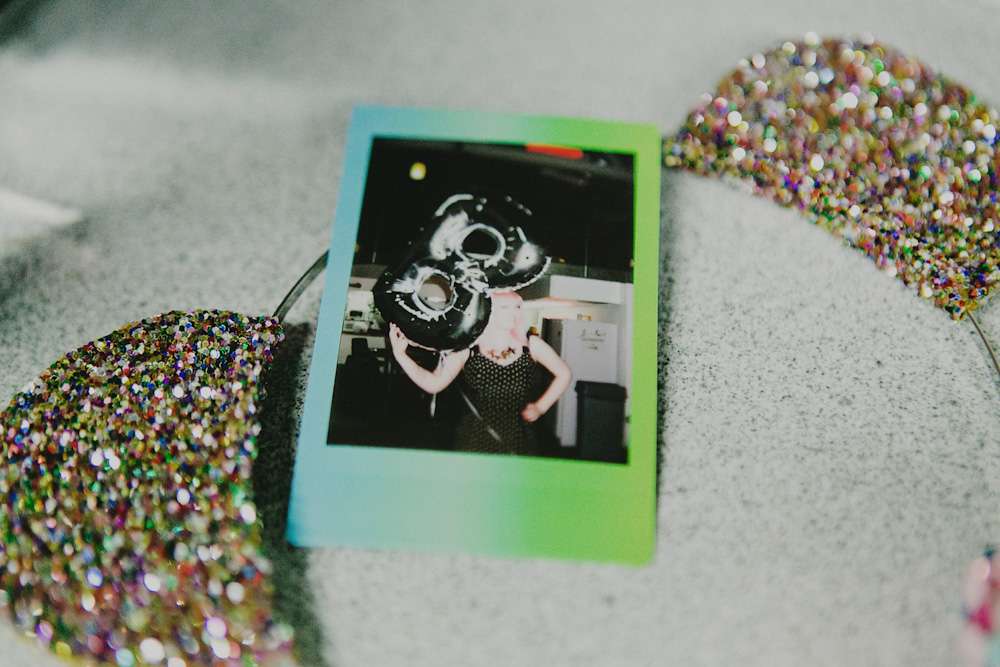 The Moorea Seal pieces were all beautiful but I particularly I loved these delicate earrings.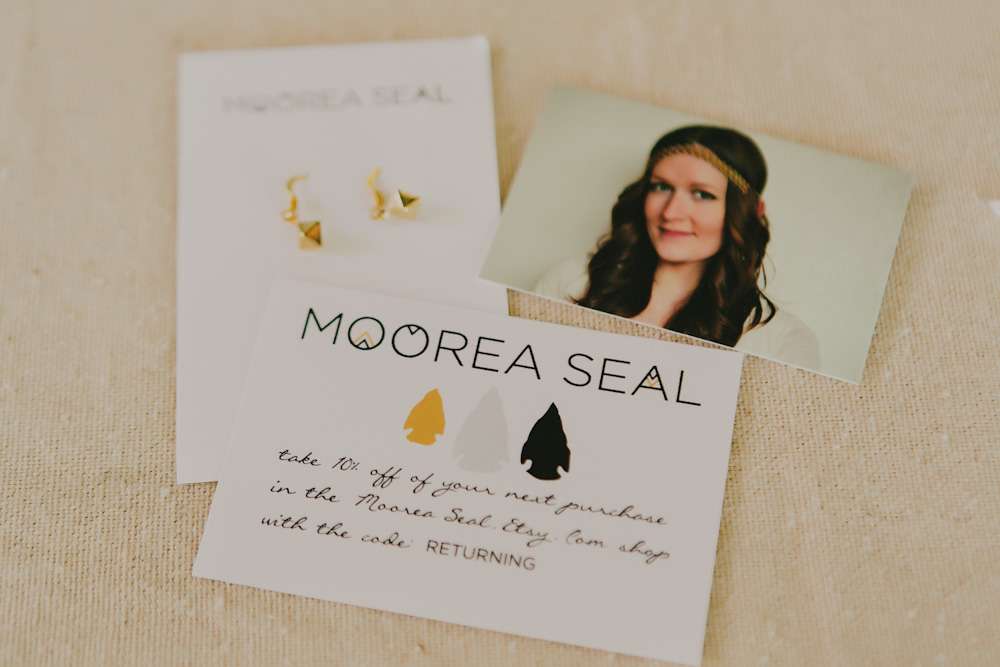 Everyone in the LA class was treated to a beautiful Mr Yen "LOVE' laser cut card.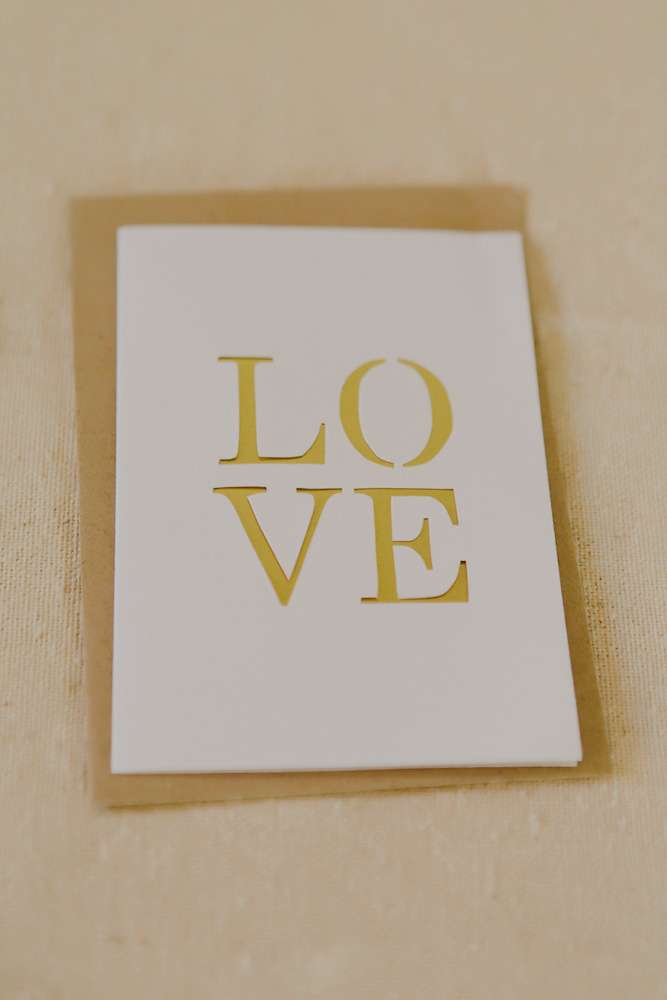 The IF Ladies purses & nail wraps were so fun!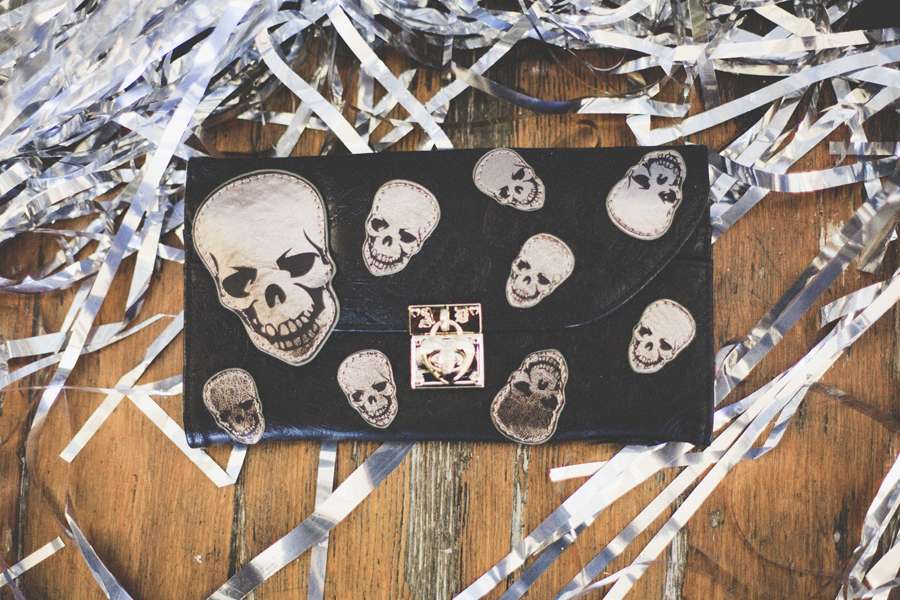 Saturday Sequins handmade everyone a pair of these gorgeous blue and silver sequin earrings. So so cute!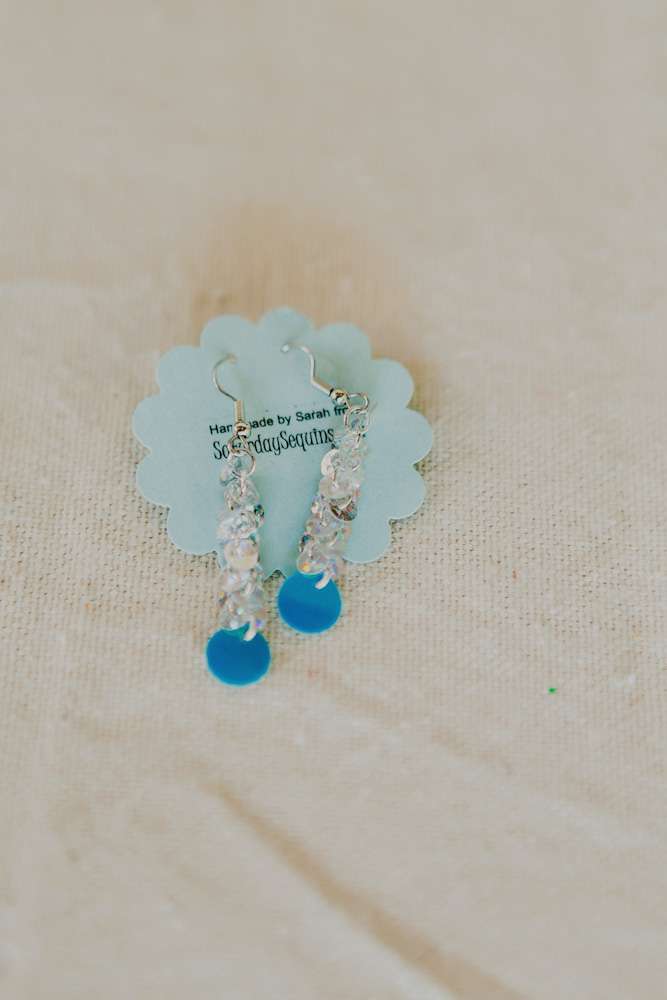 Classic Hardwear gave us bunch of awesome treats for prizes (which we give out at the end of every class – it's such a fun way to end our time together).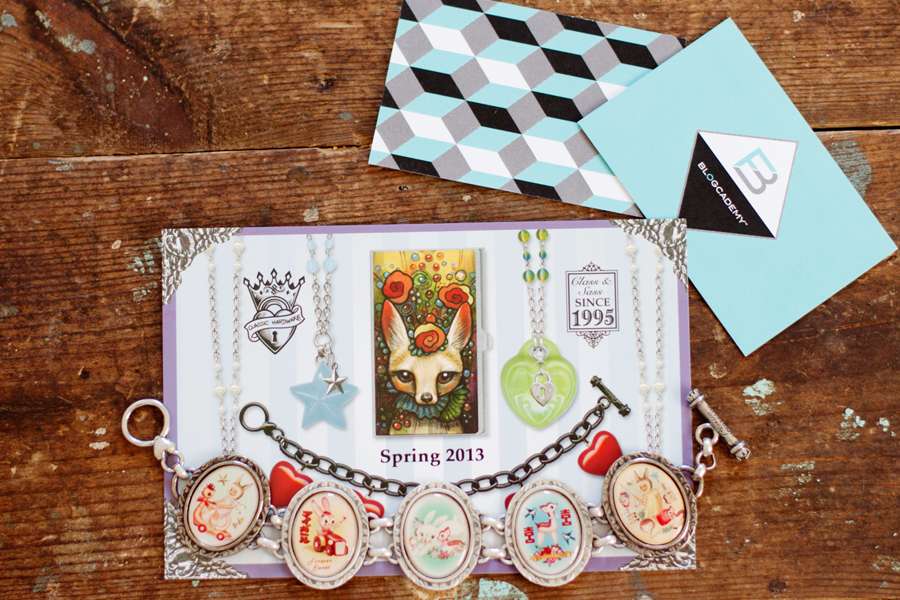 Twinkie Chan really delivered by making everyone a custom coffee cozie. I literally use mine everyday. I totally love it!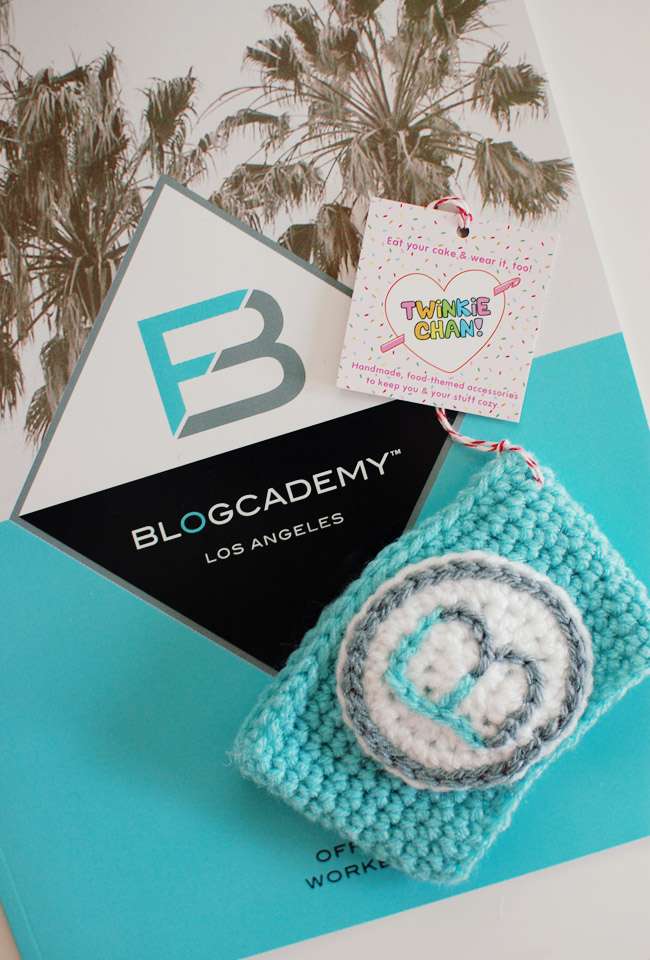 Zevia kept us hydrated with oddles of their delicious zero calorie soda.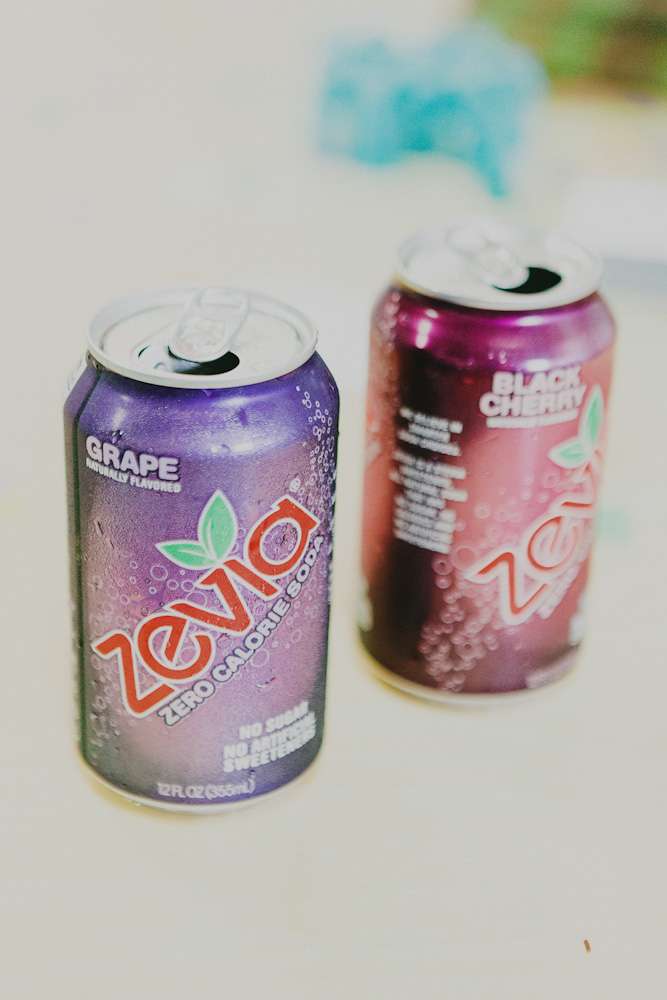 In each class we also give the students a branded city tote bag and custom magazine workbook which is stuffed full of exclusive articles, exercises to work those blogging muscles and the inside scoop on all our favourite blogging resources. Shauna has worked so hard on the branding of this event and I have to say the LA designs might be my favourite yet – very 90s LA Gear don't you think?!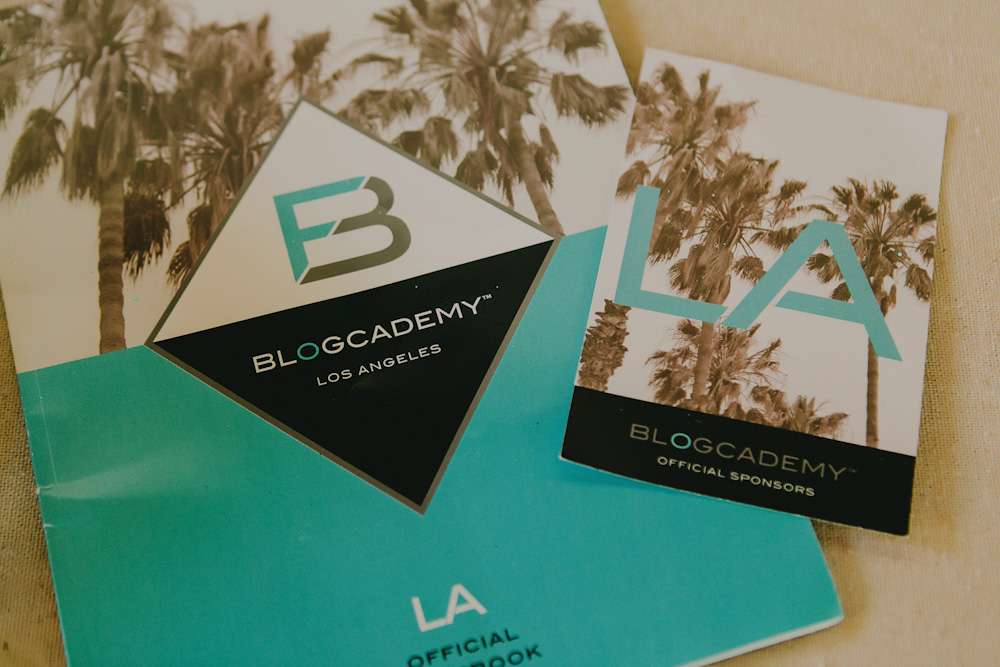 As ever I was super sad when it was time to say goodbye to our latest graduates. I'm so glad we get to keep up with each other in our secret forum otherwise I'd be getting serious withdrawals. Los Angeles you sure did show us a damn good time. I might even be beginning to like you a little bit… but only if I get to hang out with these babes every time I visit mkay?!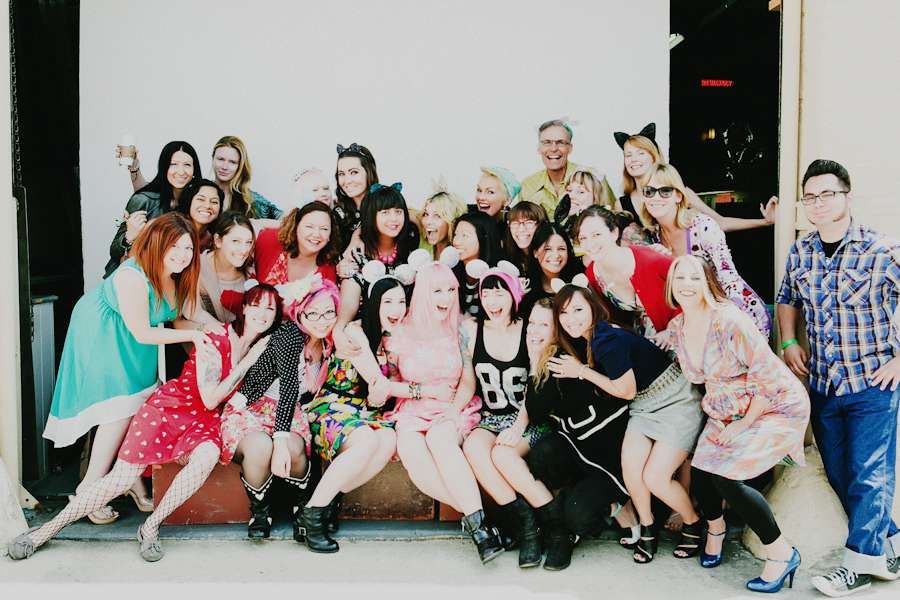 The next round of workshops are taking place in June and we're off to New York and Minneapolis! Booking your spot couldn't be simpler and we would love to see you there. Spaces are limited so hurry hurry!
Finally, thank you to Caroline of Milou & Olin for photographing the event for us too. Having a pro photographer to capture the magic sure does make a huge difference. If you are a photographer and would be interested in photographing a future class for us, we'd love to hear from you!