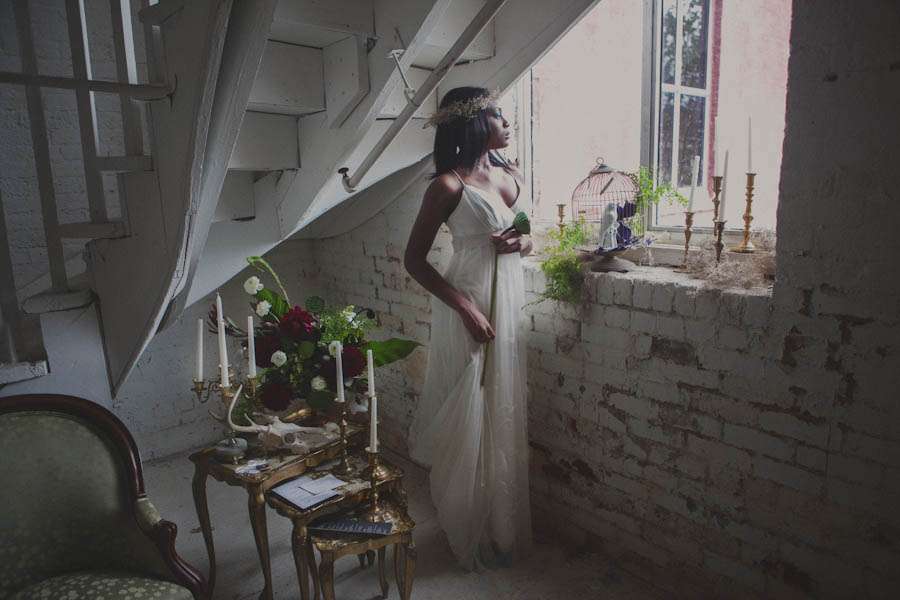 Where do you find your inspiration? For photographer Jennifer, the idea for this shoot came to her in a dream.
"I was travelling to New Orleans for a little vacation and on the way I dreamt about this shoot", she explained. "Alongside local florist, Kim Starr Wise, we came up with this concept –  Voodoo Swamp. We wanted something moody and bring in the elements of the swamp. The floral was hand picked with orchids, magnolias, fiddle head ferns, and crocodile leaves and I really wanted Spanish moss."
"PS Creative did the invitation and menu cards. The symbol on the invitation and favors was adorned with an ancient voodoo symbol for love, and the wording is all very classic New Orleans. Mrs Vintage supplied the vintage pieces, including the romantic brass candlesticks, gold nesting tables and a sage colored chair"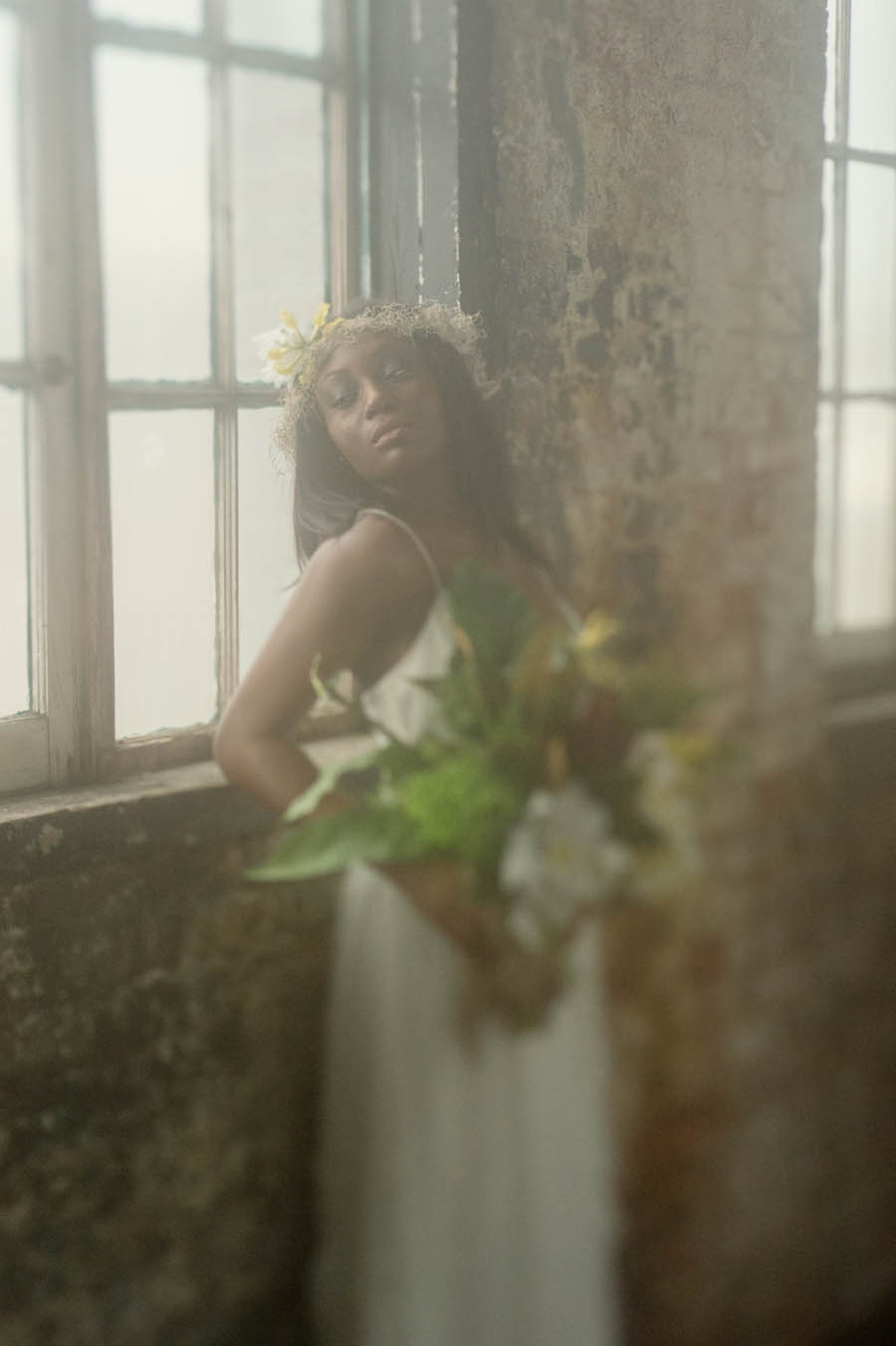 Gorgeous. Thank you Jennifer for sharing these today.
Supporting Cast
Photography Credit: A Girl and a Camera Photography
Rentals: Mrs Vintage
Flowers: Kim Starr Wise
Stationery: PS Creative
Dress: Pearl's Place
Favours: Leah's Pralines