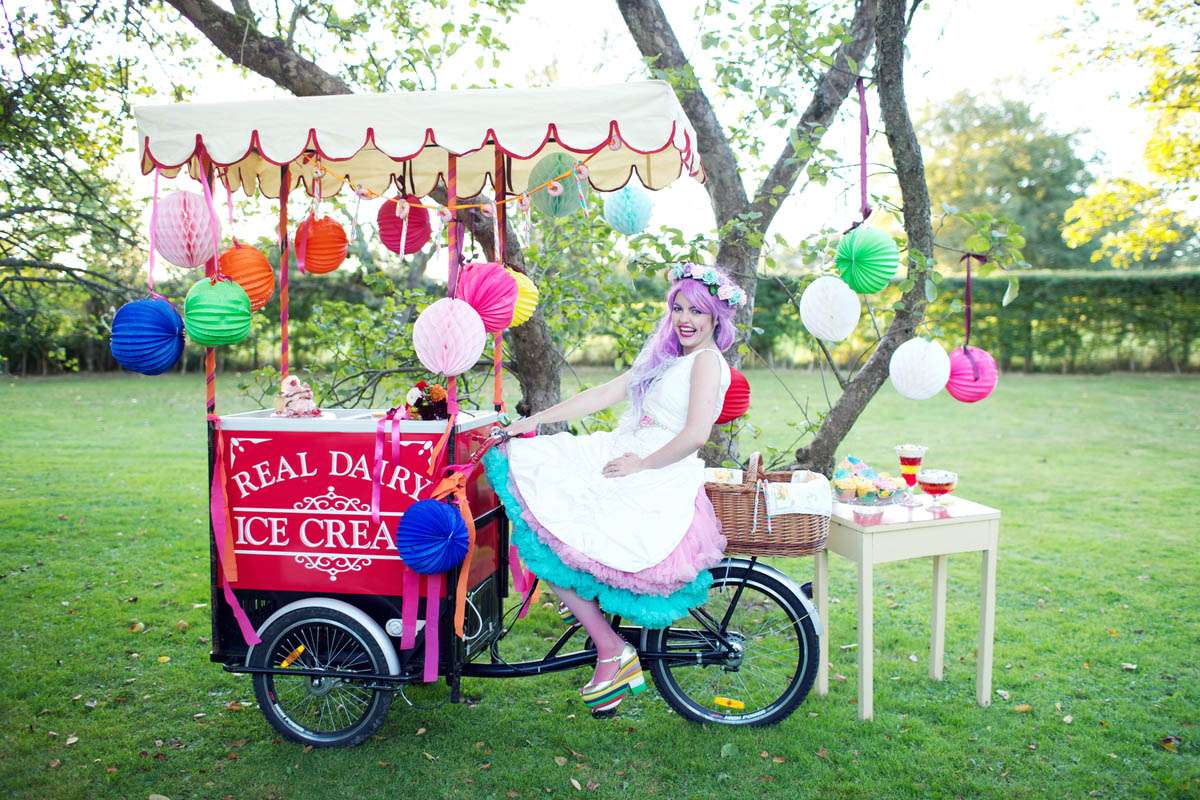 When Lisa & I sit down to plan the Photography Farm styled shoots our criteria is simple – will it be fun and will it fulfill a current obsession? Well I can safely say we hit both those things with this one! Ice Cream Dream was born from our unwavering obsession with rainbow colour palettes and the fact that Hannah, our props stylist, has her own vintage ice cream cart (that she hires out at weddings – don't you just I love this idea!?) Plus the gorgeous Elbie, who we'd roped into modelling for us, is as cute as an actual button and has the most rampant sweet tooth, like, ever. Our plan was for her to look like a sugary sweet treat herself and I think we managed to achieve that pretty well actually! I also can't get over how good she looks with lilac hair. Jealous much?!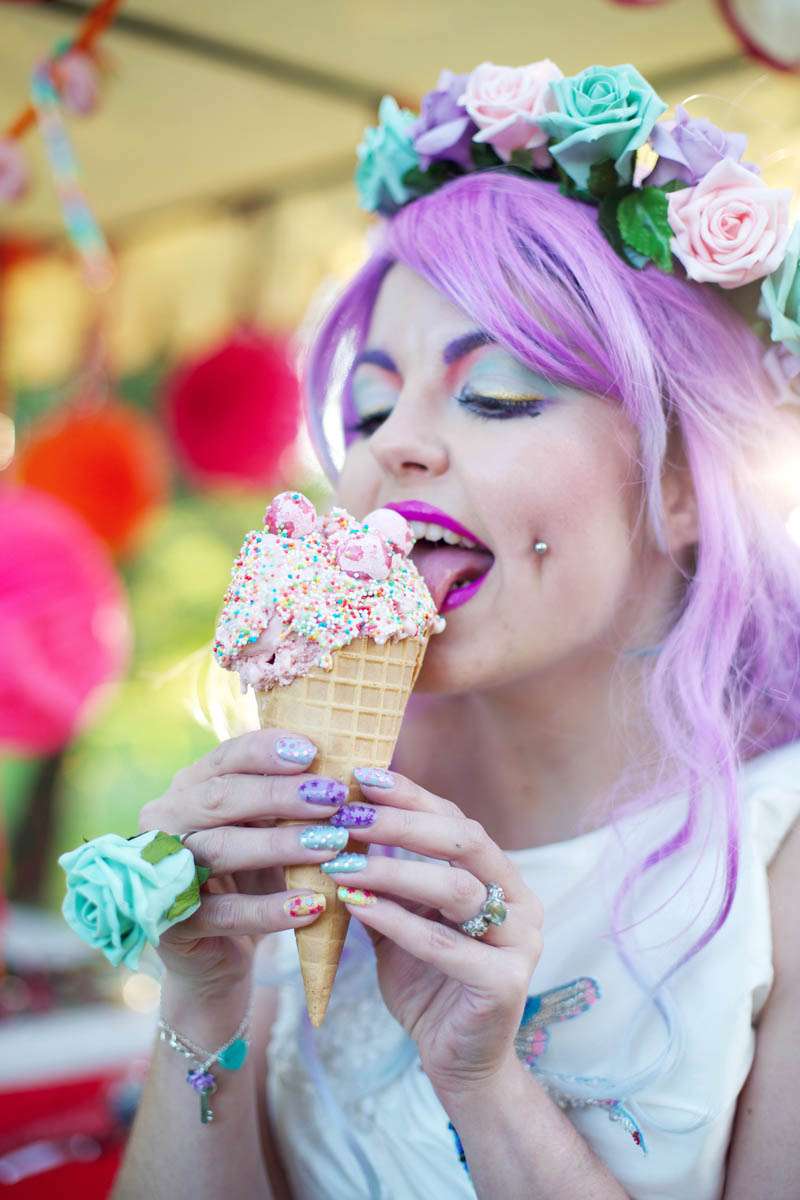 I have a bit of an obsession with candy coloured wigs, and this lavender creation from Annabelle's Wigs was perfect for the job. We then called upon our gal Jo at The Couture Company to see if she could whip up (see what I did there!?) a dress with an ice cream influence. Jo suggested her Polly gown, which is handmade from silk with embroidered detailing, alongside some fluffy multi-coloured petticoats. It turned out to be a more than perfect combination! She also handmade us a cute bird brooch which added some quirky detailing to the overall look.
With the gorgeous dress, fashion stylist Laura & I teamed some ombre pink tights (which were a gift to me from Roo) some mental Jeffrey Campbell shoes, my Sparklebeast necklace (worn as a belt) and some Crown and Glory head candy… and yes, I totally stole both the flower crown and the giant pink bow afterwards – how could I not?!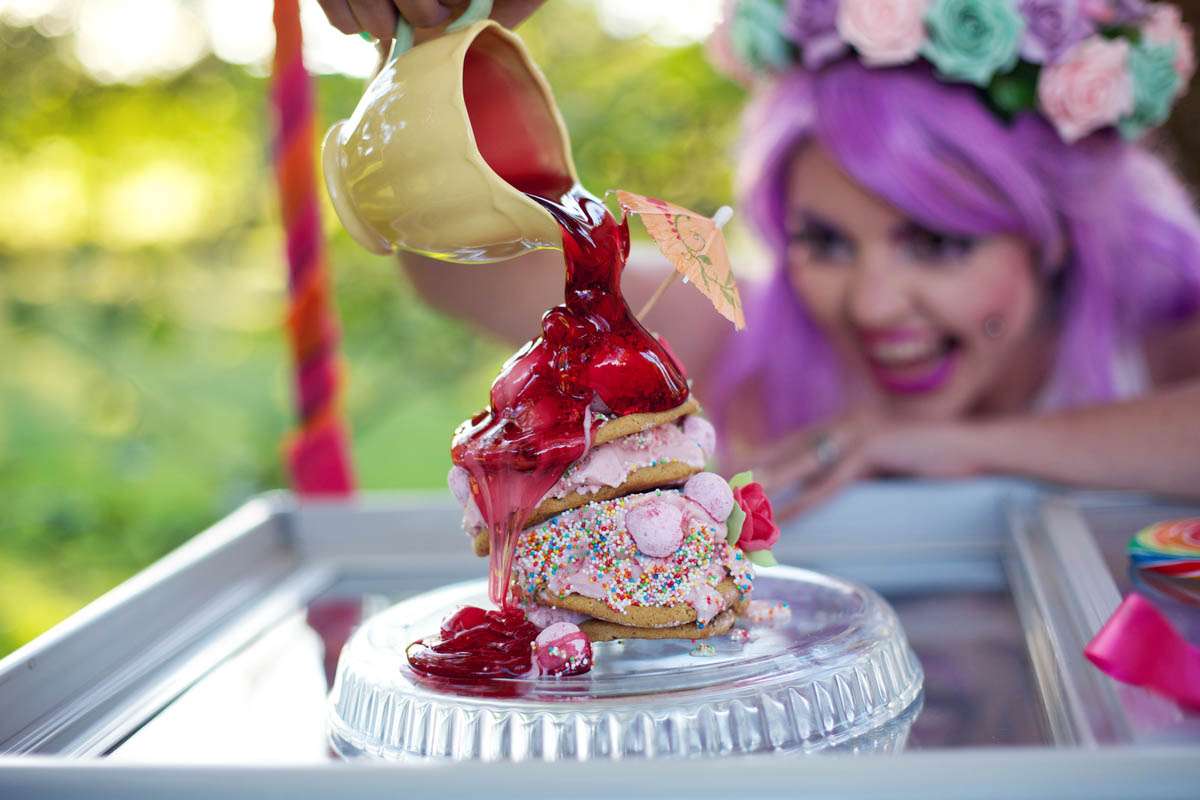 For Elbie's make up I'd brought along a huge bag full of Sugarpill palettes and loose eye-shadow colours that they had sent me recently (I know, I'm so spoilt – thank you Shrinkle!) I knew Elbie would be crazy for the vibrant pigments and so we'd planned for her to go wild with them! Elbie is so super intuitive with her use of colour and I love how she made her eye make up perfectly match the shades of the wig, her nails and the Crown and Glory flower crown! Clever sausage.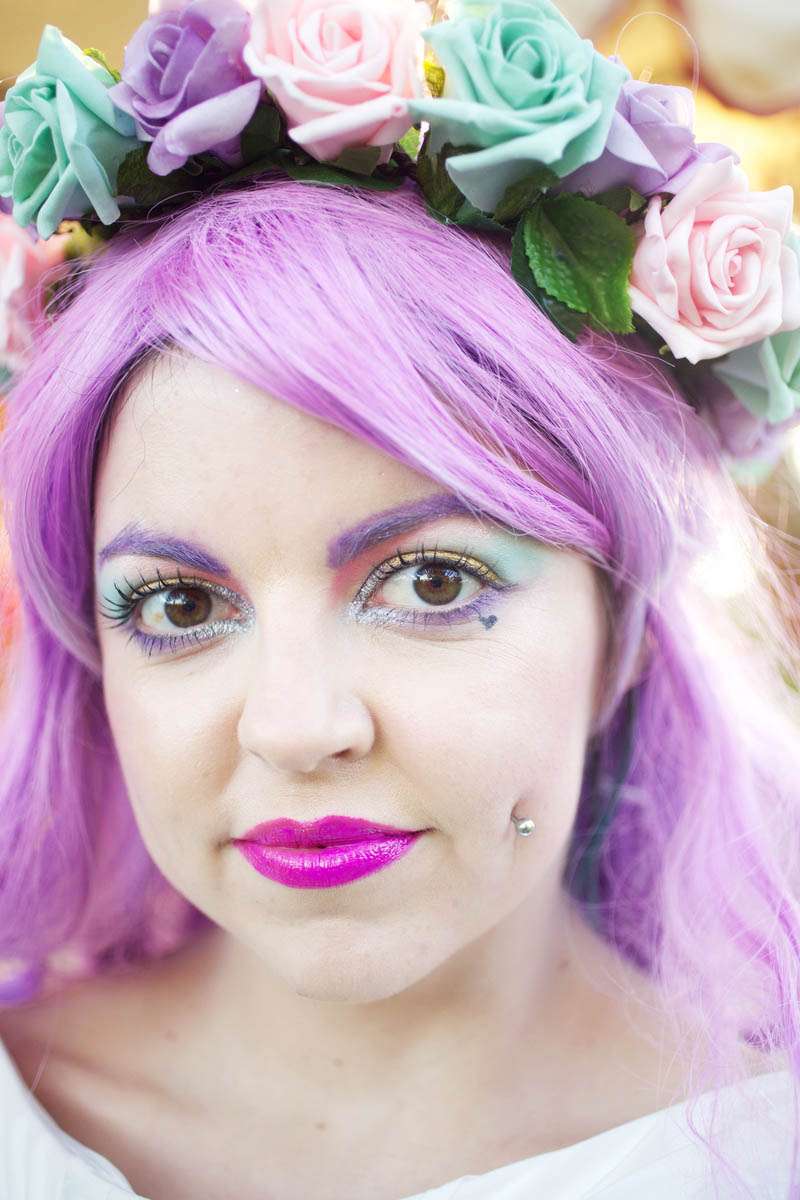 To pull the whole shoot together Hannah got creative in the kitchen and made us multi-coloured layered jelly, rainbow cupcakes, mini doughnuts and more ice cream, sprinkles and strawberry sauce than can be considered reasonable. Now doesn't this look like a wedding meal that you'd just love to dive into?!
Sugar coma inducing indeed.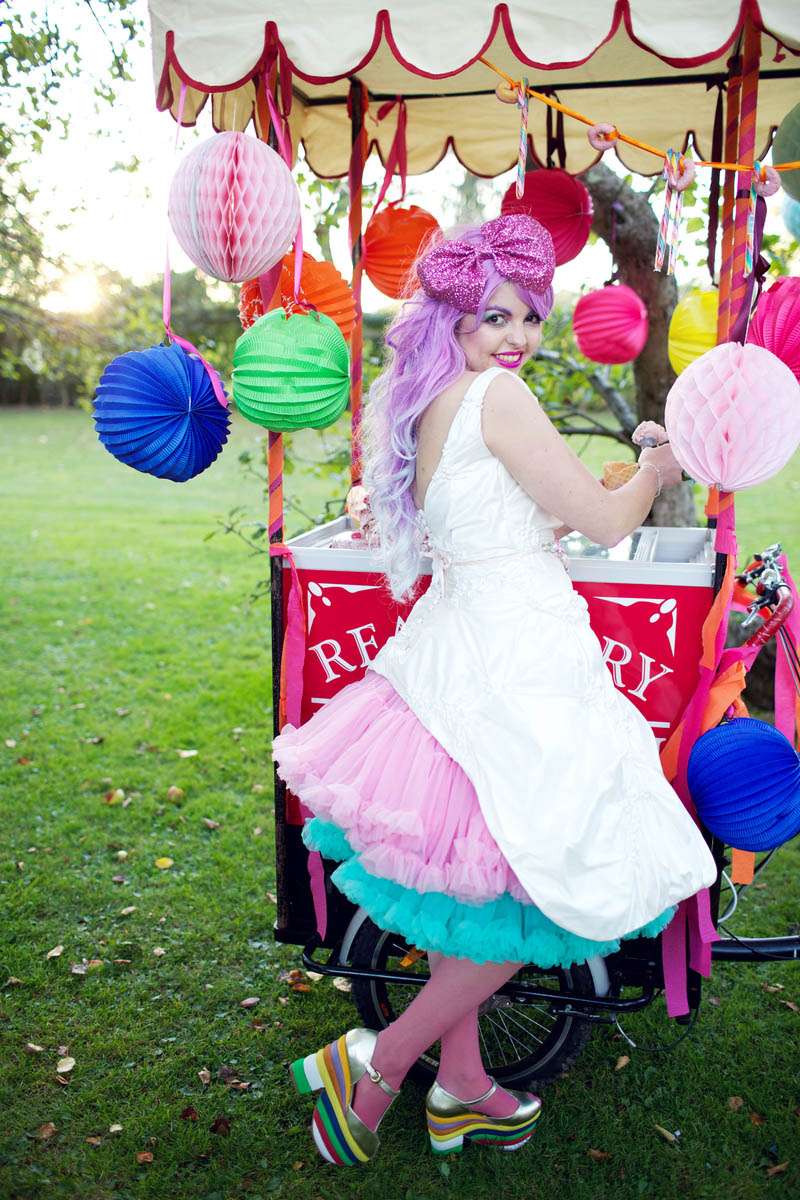 I personally can't think of a more perfect shoot to rap up the Summer season… so what's next girlies?
You can see more images from this shoot from a few of the other farmers who attended the workshop: Emmy Lucy, Fiona Watson, Zoe Jones, Marisa Findlay, Alison Buchanan & Jennie Hill.