Photography Credit: Devlin Photos
The majority of this week has been spent living it up covered in mud at The Photography Farm. It was the first workshop where the sun didn't shine throughout (happy summer huh?!) but as you can see from the sneak peek above, we didn't need 30 degree sunshine to create something special. That's is my sister Rachel by the way, isn't she just the most gorgeous thing ever?! I'll be blogging the full shoot on Monday at 9am so be sure to pop by… just prepare to be blown away OK?
So what else has been spinning around the interwebs this week…?
Weddings & Weddingy Things…
♥ Dress designer Charlotte Casadejus has launched a new vintage accessories boutique, and to celebrate she's offering readers of Rock n Roll Bride 10% off all purchases made before midnight on Tuesday (24th July). To qualify simple input ROCKNROLLBRIDE at the checkout.
♥ Austin picnic photo shoot
♥ Fiery dragon and phoenix art gallery wedding
♥ Colourful & quirky bridal shower ideas
♥ Great tips for what to wear on your engagement shoot
♥ Stunning outdoor wedding
♥ Ojai wedding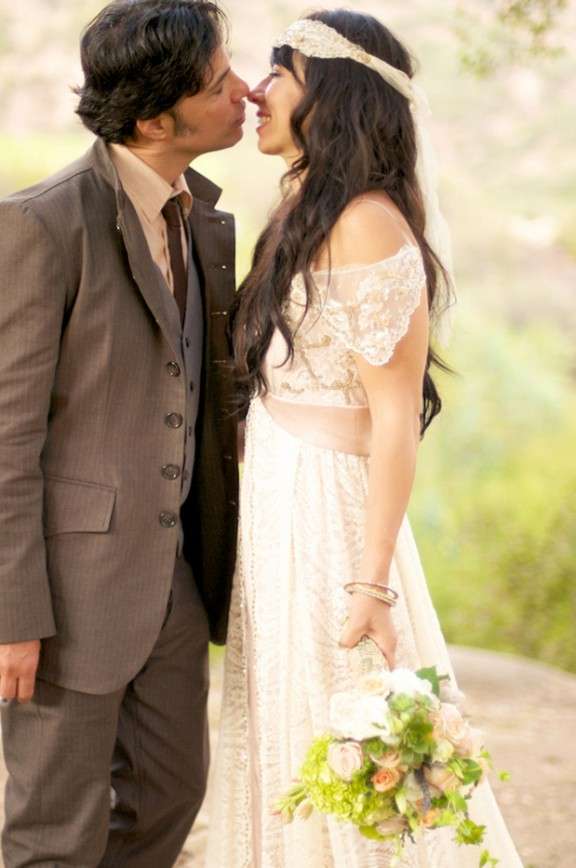 Photography Credit:  Honey Honey Photography
♥ Courtney was inspired by peacocks for her wedding day look
♥ From Italy with love
♥ Incredible east meets west real wedding
♥ Cake topper idea?
♥ Some favourite wedding cakes from the Wedding Chicks
♥ A cool Cornish Summer wedding
♥ What I wore to my wedding by the gorgeous Ruth of A Model Recommends
♥ Bohemian nautical wedding inspiration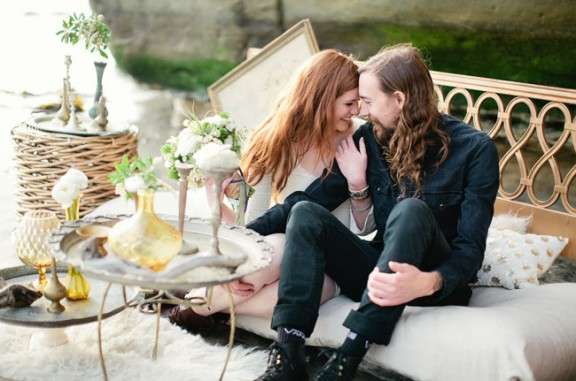 Photography Credit: Swoon by Katie
Best of the Rest
♥ In love with this rainbow building in Paris!
♥ These tea cup mice are the cutest thing ever
♥ How to Change the World … from Your Desk
♥ Are we working in a 'frienemy' market?
♥ Hey, Tired Girl… Here's How To Get The Happiest, Dreamiest Sleep Ever!
I can't believe I forgot to post this last week… this is the best worst thing ever. EVER.