Credit: Masha P & Anna I by Amber Gray for Marie Claire China via Fashion Gone Rogue (check out the rest of the editorial, SWOON!)
I have a few bits of excitement to share with you today. Firstly, in case you didn't hear, the Devon School of Rock blogging workshop is sold out! I'm thrilled with the response to this second date and I can't wait to meet all the new students at Muddifords Court in April! If you missed out or are considering attending one of these courses in future, keep those peepers peeled as I'll be announcing the next date and location as soon as I'm done with this one!
In other news, we are SO VERY CLOSE to having issue two of the Rock n Roll Bride Magazine ready! I know, I know, it's taken much longer than we anticipated to get this second edition out, but we've really upped our game with it. The magazine will be a whopping 86 pages and we've (and by 'we' I mean Nubby…) basically redesigned the whole thing from scratch so it's got a much more grown up, editorial feel. I'm seriously DYING with the anticipation of sharing it with you, it's not long to wait now I promise! Nubby is just working on the finer final details and I'm hoping to have it off to the printers within the next two weeks. WATCH THIS VERY OVER-EXCITED SPACE.
Righty…treats treats, we're all about the treats!
♥ Amazing outdoor SA wedding with a bride in an utterly stunning dress!
♥ Loving this pastel details
♥ Hopelessly in love with hope – Jasmine is so inspirational!
♥ Loving Lisa Ho's simple and elegant wedding dresses
♥ Palm Springs Elvis wedding!
♥ Tattooed bride & a SmogShoppe wedding
♥ Giant paper flowers DIY
♥ This Alice in Wonderland book art is AMAZING
♥ This close to home handmade wedding is just WOW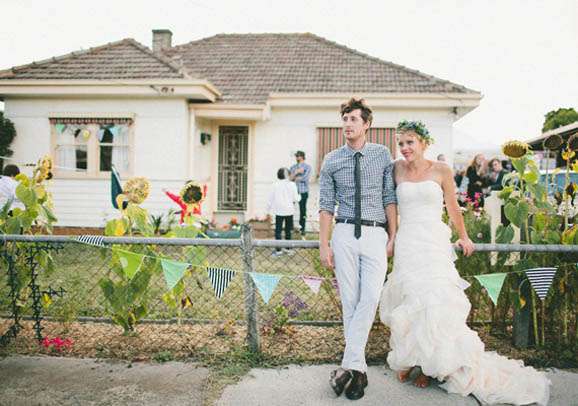 Photography Credit: Eric Ronald Photography
♥ Oh my! Check out this incredible hand-folded origami paper dolls from Me, Myself & Te™ on etsy. Each is made from just one piece of A4 paper… I know!
♥ Charlotte's post about her BFF made me want to call Carly (my best friend from my pre-blog life!) right away to tell her how much I missed her and how rubbish we are for not seeing each other enough. I urge you to do the same!
♥ I Am Not the Best. Should I Refer Work Elsewhere?
♥ 10 Flower Girl Basket Alternatives
♥ Totally obsessed with the new Summerland lookbook
♥ Cute mod-inspired inspo shoot
♥ Dreamstate. Seriously…wow.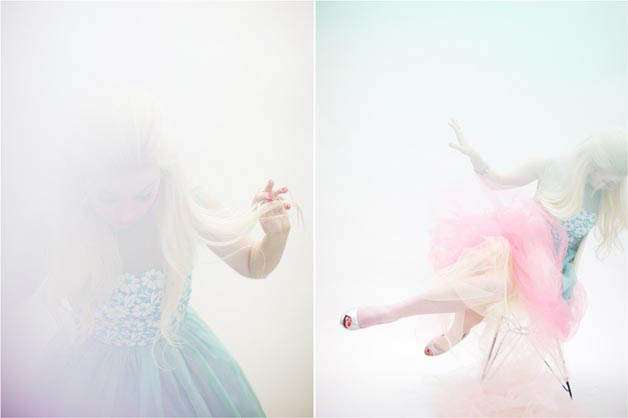 Photography Credit: Max Wanger
If this doesn't cheer you up and/or make you laugh out loud, then I'm afraid there's no hope for you
The Dance Assassin would seriously scare the crap out of me!
Love this short 'Virgin Suicides' inspired film with Audrey Kitching
♥ And finally…OMG Candy Anthony are running their biggest ever sample sale right now! "We have just doubled the size of our sample sale with some catwalk samples that are making the front of the boutique BURST with tulle and lace. All are going for crazy prices, mostly under £700. Bridal gown prices start from £350!" er…book your appointment, like, NOW!
You can see some examples of the dresses currently available on their facebook page here.