If you're anything like me you'll be putting a lot of thought into your wedding day footwear, so I thought I'd give you a helping hand by introducing you to the fabulous world of Zalando. Stocking thousands of items including clothes, beauty products and (what seems like) a gazillion pairs of shoes, if you don't find something you love here there's probably no hope for you. Their website currently stocks over 600 brands including Melissa, Iron Fist, New Rock, Irregular Choice and Jeffrey Campbell – in fact over 40,000 products in total!
I certainly found something I loved…well a number of things actually. I've been obsessing over pretty pastel shades of late (perfect for Spring/Summer, which is just around the corner – hurrah!) so I thought I'd share some of my favourite soft hued shoes from their latest collection.
Pastels aren't just for the classic princess bride you know, all of these shoes give pastels a Rock n Roll edge!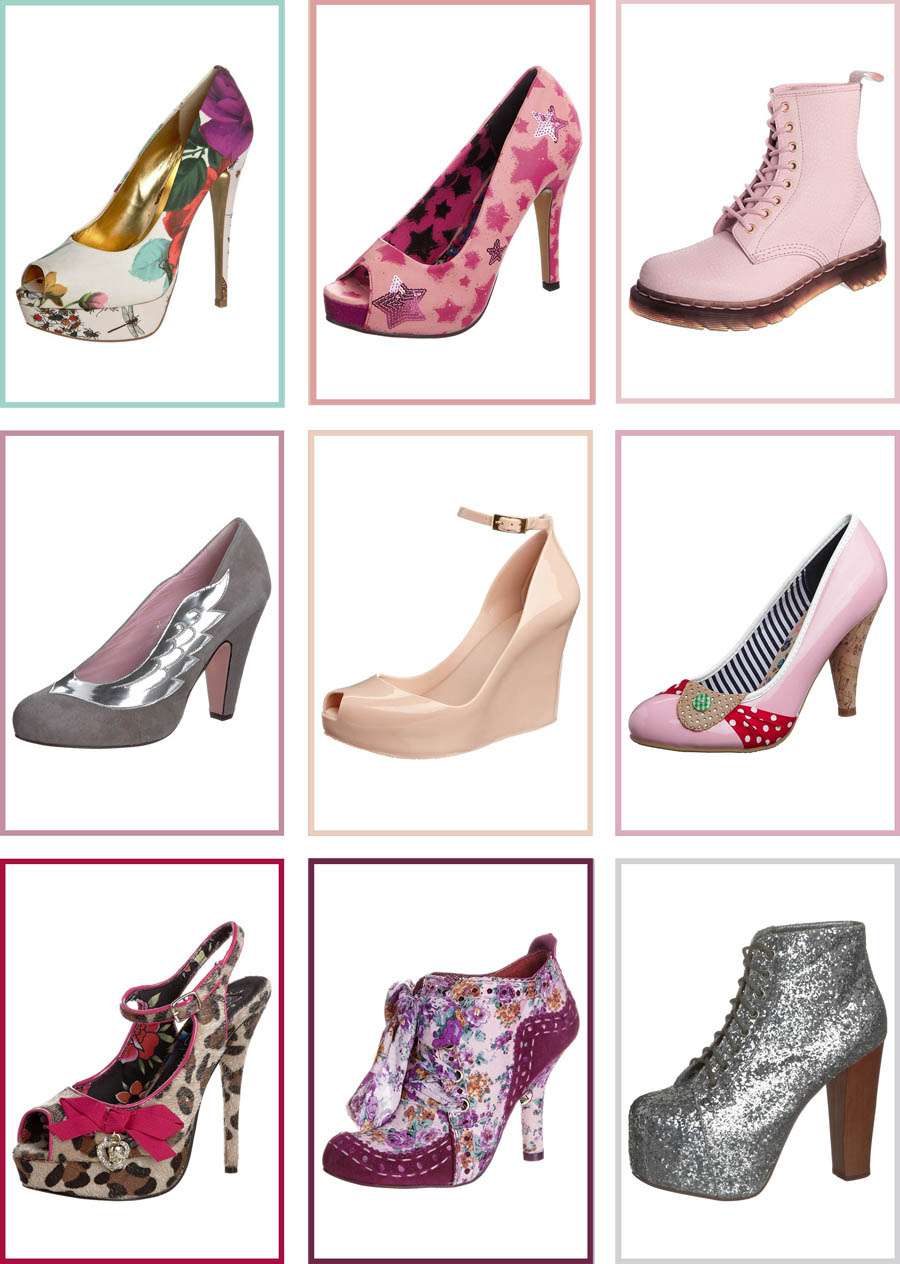 ♥ Ted Baker, Carlina
£120.00
♥ Iron Fist, Ray Play Platforms
£69.95
♥ Dr. Martens QQ Pearl
£81.00
♥ Minna Parikka, Lulu
£190.00
♥ Melissa, Patchuli
£89.95
♥ Dolly Do Heels
£45.00
♥ Iron Fist, Love Bites
£85.00
♥ Irregular Choice, Abigail's Party
£84.95
♥ Jeffery Campbell, Lita
£150.00
Are you a fan of pastels? Reckon you can rock them up for your wedding day?