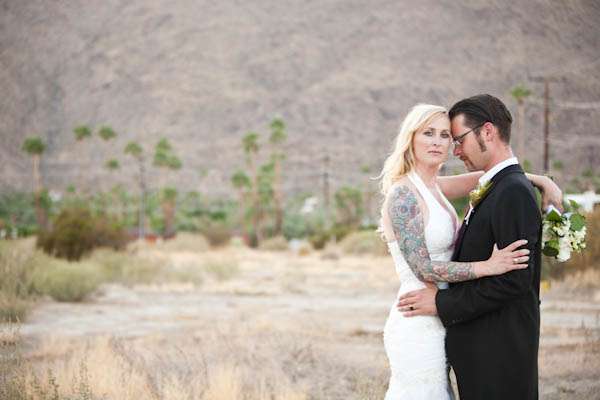 Berrit & Daniel had just 8 (well 10 including their photographer Marianne Wilson and her assistant!) guests for their super intimate wedding in Palm Springs. By keeping the numbers so small they were able to pay real attention to all the wedding details in order to create an utterly stunning celebration. The wedding was held at a private house called Silver Orchid.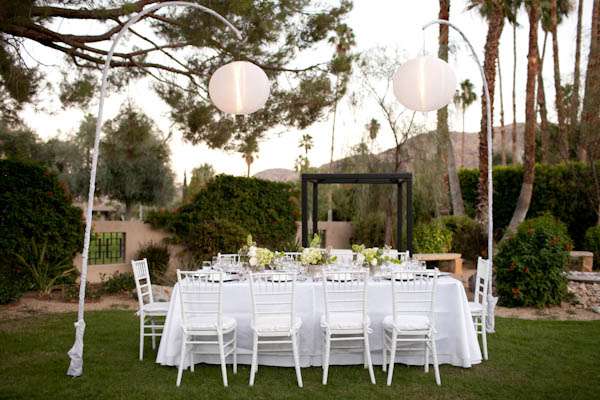 The couple traveled from Germany, where they live, to be married in California on a Friday evening. They had a florist come in and set up an archway and chair for the ceremony as well as a little dinner set up out on the lawn that was catered (mini milkshakes and all) by Chef KK.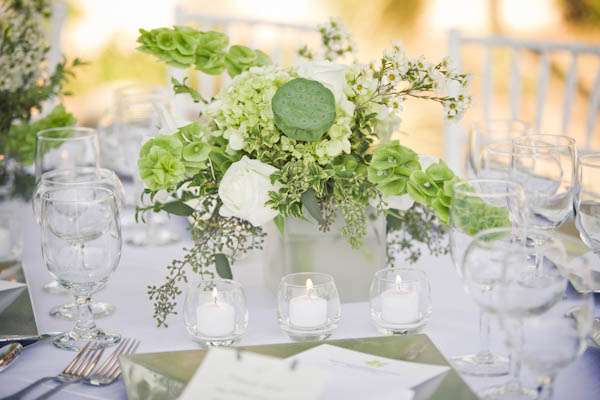 "You can probably imagine the chaos-scenario with the whole family in good old cold Germany when we told them we'd decided to have a very small, intimate and perfect wedding, with only our closest friends, in sunny Califoria!" wrote Berrit. "We have never regretted it though! Most of our family members didn't know we smoked or that I am tattooed. They loved the wedding photos by Marianne Wilson but that was a bit of a shock for them! So, our very private Rock n Roll lifestyle was then made public (at least to the family at home) at the very best day of our lives."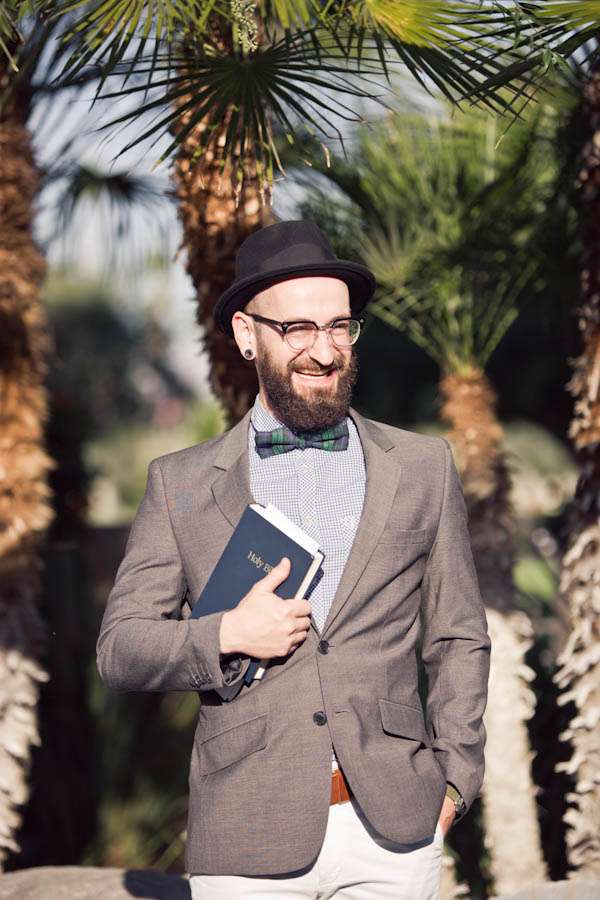 "The best and most intimate part of our wedding was the fact that a close friend, Alex (I featured his own wedding on Rock n Roll Bride two years ago in fact!) made a licence to become our officiant! No one else could have done a more personal marriage ceremony than him"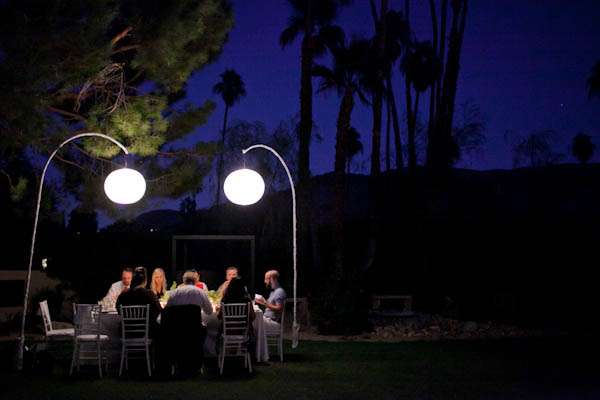 Thank you to Berrit & Daniel and photographer Marianne Wilson for sharing this very private event with us today.
Supporting Cast:
Photography Credit: Marianne Wilson Photography
Venue: Silver Orchid, Palm Springs
Bride's Dress: Custom Made
Bride's Shoes: Calvin Klein
Groom's Outfit: Chelsea Farmers Club
Bridesmaid's Dresses: Chelsea Farmers Club
Cake: Ralph's
Flowers: Gina Leslie
Hair: Stace Hall
Make Up: Christine Grimes
Caterers: Chef KK
Reception Decor/Props: Gina Leslie