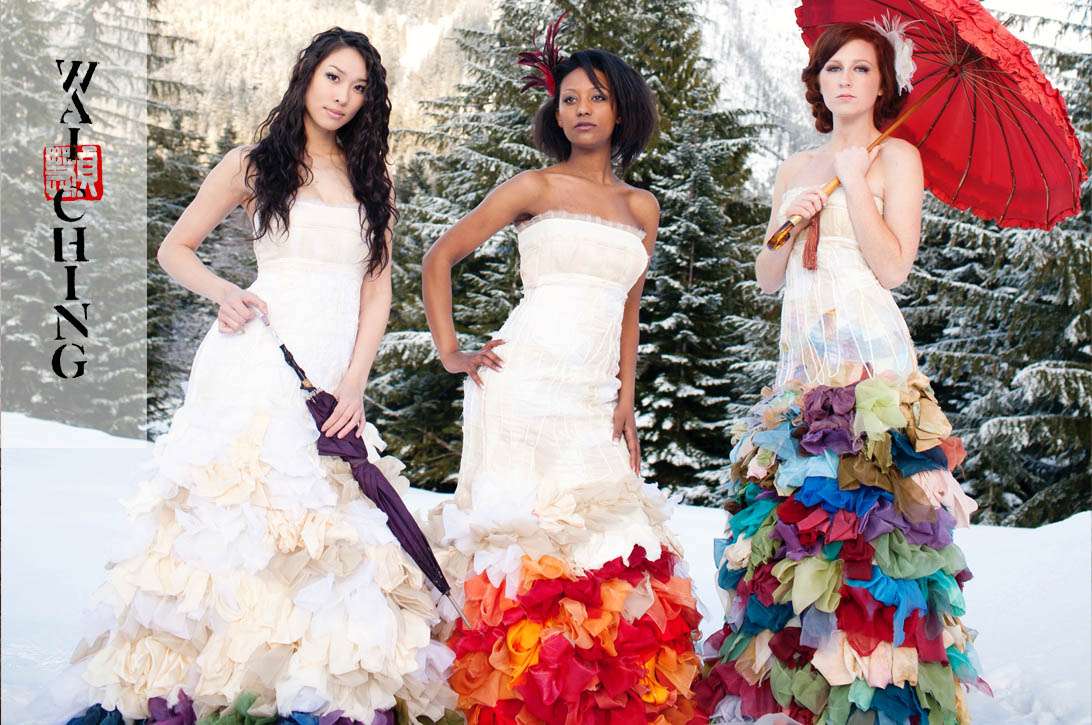 Photography Credit: Dana Pleasant Photography
Hand-making all her gorgeous dresses in Seattle, Chrissy Wai-Ching has long been a favourite wedding dress designer of mine. Started in 2004, her custom and one of a kind designs are like nothing else on the market right now. Her original concept and eye for detail and colour makes her beautiful gowns highly sought after by the alternative bride-to-be. Chrissy brings Asian flair together with contemporary textile design to create unique art with her pieces.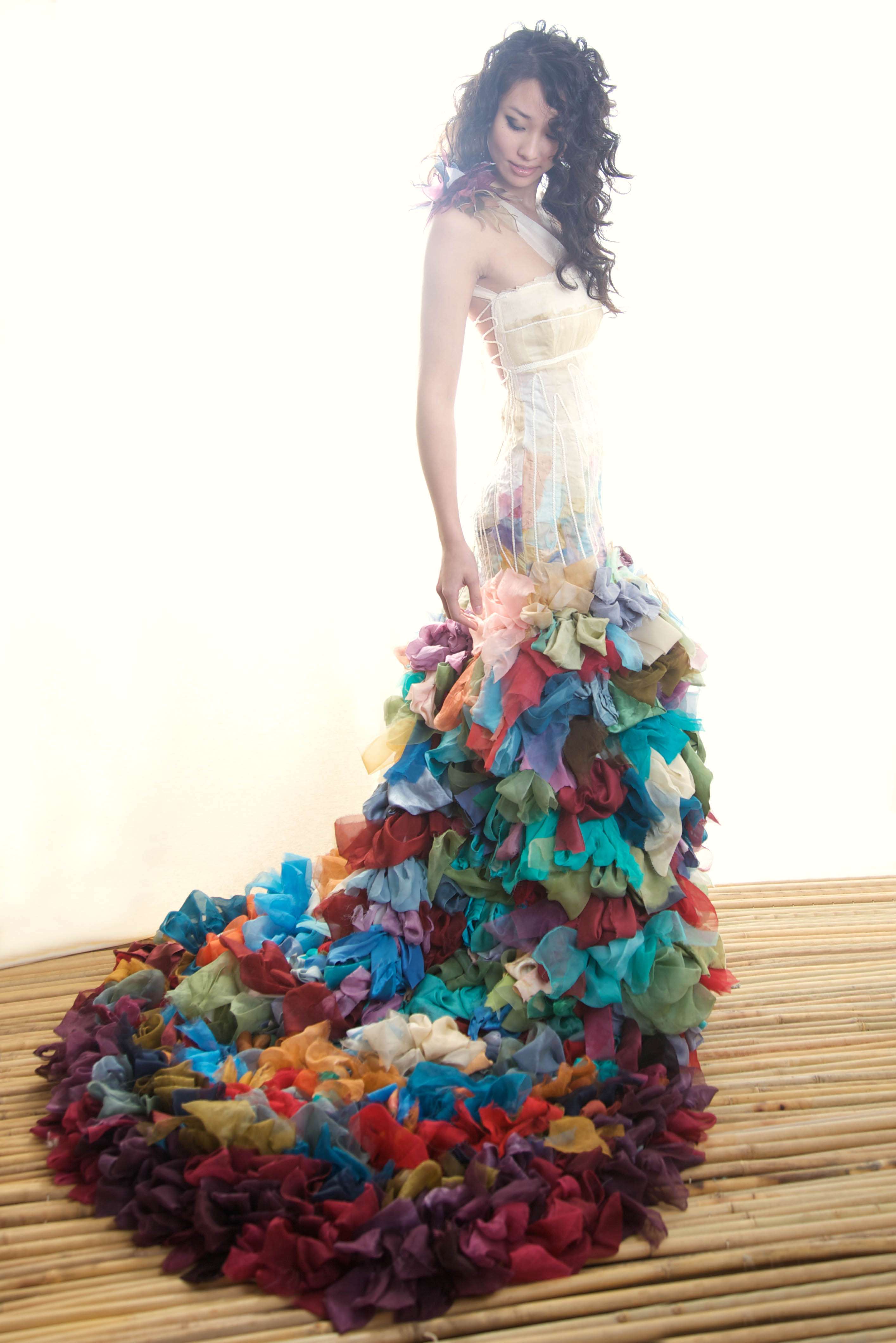 "Wai-Ching provides green, eco-friendly bridalwear, custom clothing, and kimonos in silk, hemp, and other natural fibers," Chrissy explains. "We specialize in custom dresses, bridal gowns, bridesmaid dresses, and colorful wedding dresses. We offer custom fits and designs, as well as custom colors and embroidery."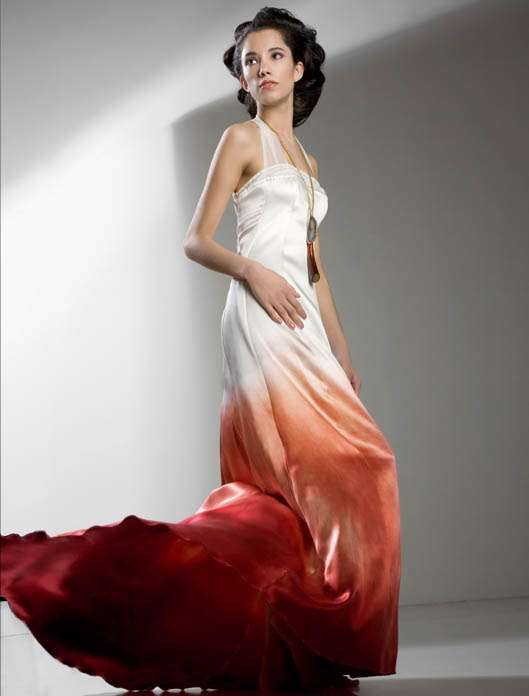 Dresses can be ordered through her website or fittings can take place in Chrissy's Seattle studio. Chrissy works with hundreds of brides a year, from all over the world. Many of her dresses are made from measurements provided by her customers, Chrissy prides herself in the fact that she can guarantee the perfect fit from afar.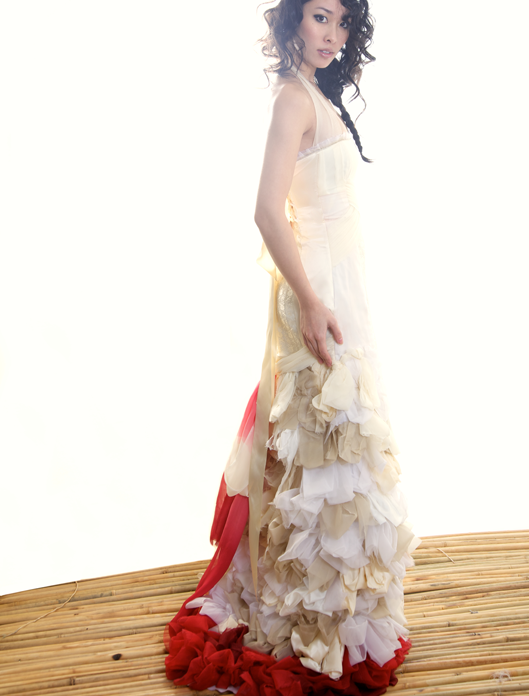 Custom designs can also be ordered online or over the phone, simply call (206) 229-1111 or email sales@wai-ching.com to enquire or to book and appointment.
You can see some of the Wai-Ching brides that I've featured on Rock n Roll Bride here.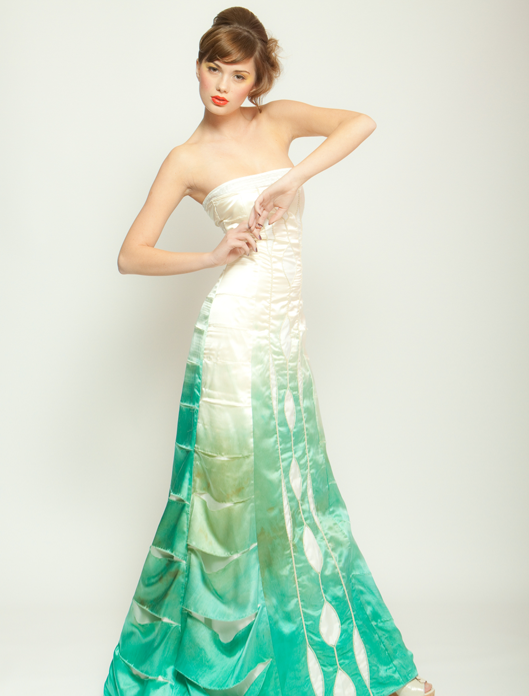 *Sponsored Post