When I was at University I had an obsession with apples. I'd eat at least 3 a day and so when I first heard about Golden Apple Designs, I felt an instant affinity…and then when I saw the cute-as-hell designs, hand drawn by designer Leah…well I was in a whole load of apple/stationery/design heaven.
"I create cute, quirky, unique and interesting wedding invitations and stationery created using a mixture of illustration, graphic design and fonty fabulousness," Leah explains. "The designs are inspired by all sorts of different things – nostalgia, vintage, fun, quirkiness and love, and most of all, people. For example the Mixtape design is inspired by the nostalgia of creating a mixtape for your loved one – recording your favourite songs from the radio and presenting it to them with their name scrawled on the front and listening to it together. I don't think anybody even does this any more – mix CD doesn't have quite the same ring to it!"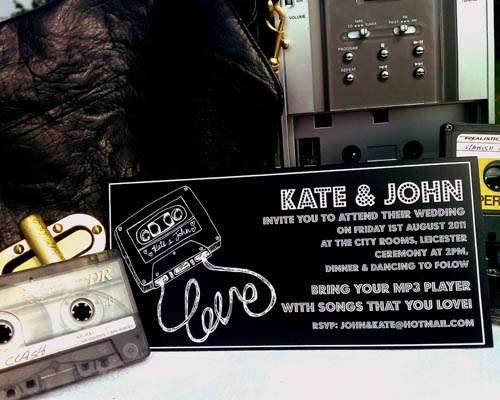 Although Leah has some pre-set designs in her collection, nothing is set in stone and all designs can ber personalised tio tweaked to suit your needs…or you can even commission a completely unique and bespoke set of stationery for your wedding. Prices from just £1.75 per invite.
"I create a lot of bespoke items, which I love," she continues. "These tend to be illustrated with something personal to the couple and it's great to hear their ideas and be inspired by them to create something that is completely one off and unique to them."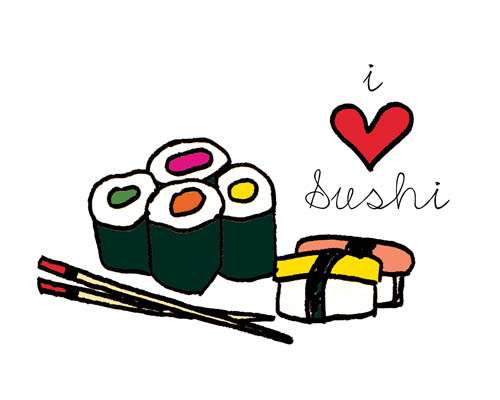 Although based in Leicester, Leah is happy to do commissions for brides all over the world. Leah will also be at the Midlands Vintage Chic Wedding Fair on 26th June so if you'd like to meet her to discuss your ideas, this would be the perfect opportunity.
Finally, as an extra special offer to Rock n Roll Bride readers, Golden Apple Designs would like to offer 15% off for anyone that books her after reading this feature. Simply quote 'Rock n Roll Bride' upon enquiry to be eligible for this fantastic discount.
Be sure to check out Golden Apple Designs' website for more of these fantastic designs. Leah can be contacted by phone on 07929 034 050 or 0116 22 44 906 or by emailing leah@goldenappledesigns.co.uk