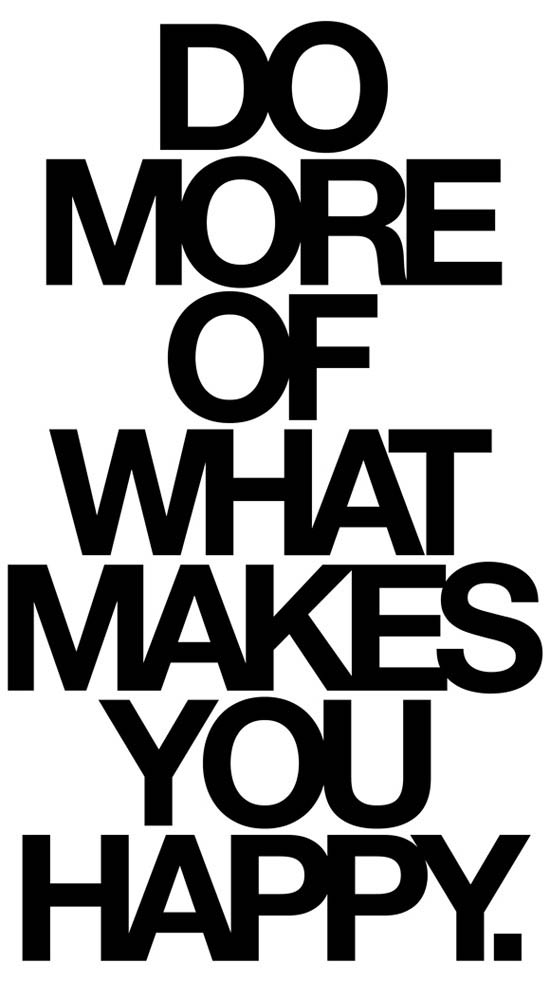 Credit: via Drops of Juniper. Its true you know…you really should.
Whoa, that was a long title hey? And then I followed it with a huge typography-filled image. I probably broke a whole load of blogging rules there…ah well…
First up, behold, this little video preview of the talk I gave at The Mark Niemierko Academy for wedding planners at The Dorchester Hotel (!) this month. Now obviously I said more than just what's in the video, but it had to be edited down to take out my swears …whoops…and I didn't want to give the whole farm away for free (so to speak!) so if you're a wedding planner be sure to consider booking on the next course to hear some more!

Video by Allora Visuals
For those of you that missed out and would be interested in learning the tricks of the wedding planning trade from the best (Mark) and his team of guest speakers – the last course included talks from editor of Cosmo Bride Magazine Miranda Eason, cake maker extraordinaire Peggy Porschen, florist Rob Van Helden and celebrity make-up artist Maggie Hunt (and erm…me!) – then be sure to check out the next events, to be held on the 4th – 8th July and the 3rd – 7th October.
Each course is limited to 10 participants, allowing the students an intimate and exclusive learning experience.  The course fee is priced at £1,950. To register for visit www.niemierkoacademy.com
What a way to start this week's treats! Now on with the show…
♥ Emily & Christopher's Bright & Beautiful Wedding
♥ Super Bright Mallorca Wedding
♥ A Bridal Collection by Veronica Sheaffer – these dresses are super lush
♥ Scandalously Cute Engagement Session
♥ Hand-Made Ribbon: The How
♥ The Wedding Blog Industry at a Glance – makes for very interesting reading, although I assume this only takes into account the US wedding blogs?
♥ Boy Scout Camp Wedding
♥ Alternative Boudoir Shoot
♥ The Virgin Digital Campaign may boggle your mind (you can see a larger image here). There are 75 artist's names within this illustration, how many can you spot? To get you started I found Scissor Sisters, Gorillaz, Smashing Pumpkins, Guns N Roses, The Eagles, Alice in Chains, Blur, Madonna, White Snake, Garbage…
♥ Balloon-filled Engagement Shoot
♥ Inspired or influenced? Be your brand and love it. So. I'm in my… – I know I keep linking to Lucy's blog in Thursday Treats, but you really must check it out. She's ace.
♥ Take Princess Lasertron's annual blog reader survey (for your chance to win $200 worth of booty)
♥ Jasmine's views on copycats – watch it watch it watch it.
♥ Kerry & Nick's Fun Wedding at the Smog Shoppe
♥ DIY Doorknob Bouquet
♥ Rick Rack: Thread Therapy for Sewers taps into the DIY wedding trend with its first online bridal-themed sewing class featuring Rock n Roll Bride favourite Princess Lasertron. Register for the live event, held on 20th June 2011 and receive a free video tutorial of Princess Lasertron teaching a Felt Flower Fascinator Headband project. WOO!
♥ Natalie & Steve's Railroad Pre Wedding Shoot
♥ Vintage Sixties LA Wedding
Photography Credit: Fresh In Love Photography