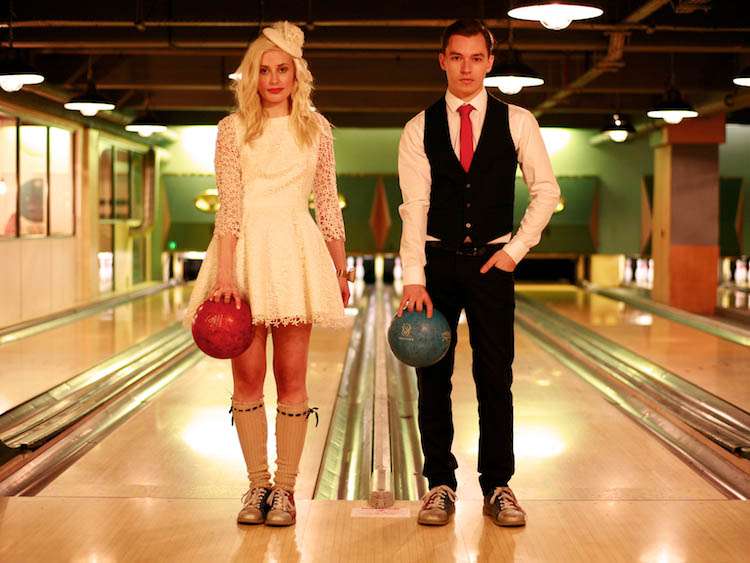 Today's shoot is one that celebrates all thing British-ness but without a blatant 'jumping on the royal wedding bandwagon.' Thank goodness for these guys and their original take on what it means to be British.
"With the royal wedding drawing so much attention around the world to good Ol' Blighty, I wanted to showcase a quirkier side of England!" stylist and wedding planner Mary of Forever & Ever Events told me.  "So I teamed up photographer, Aneta Mak, who specializes in shooting on film, designer Delphine Manivet, milliner Edwina Ibbotson and Bloomsbury Lanes Bowing Alley for an inspirational shoot that celebrated what I consider truly British: high-end meets retro."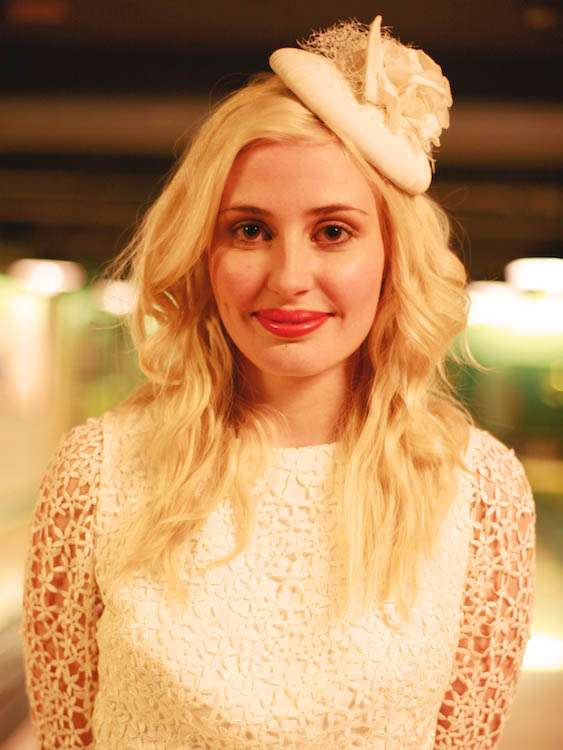 The team chose the Bloomsbury area of London, a location already famed for the Bloomsbury Group (literary giants Virginia Woolf, E.M. Forster, Ruskin, to name but a few) because they wanted to show the area in a the modern light that it has become in the last several years – young and hip, with many hidden gardens and squares and of course the vintage bowling lanes. They wanted to 'marry' the the literary with the modern and the retro, so asked Abbey at House of Sugalily to create "book" invitations that were a nod to the literary heritage with iconic British symbols and retro bowling references.  The colours of the bowling alley even reflected the colors of the Union Jack, which they also echoed in the place cards designed by modern calligrapher Dear Darling Calligraphy.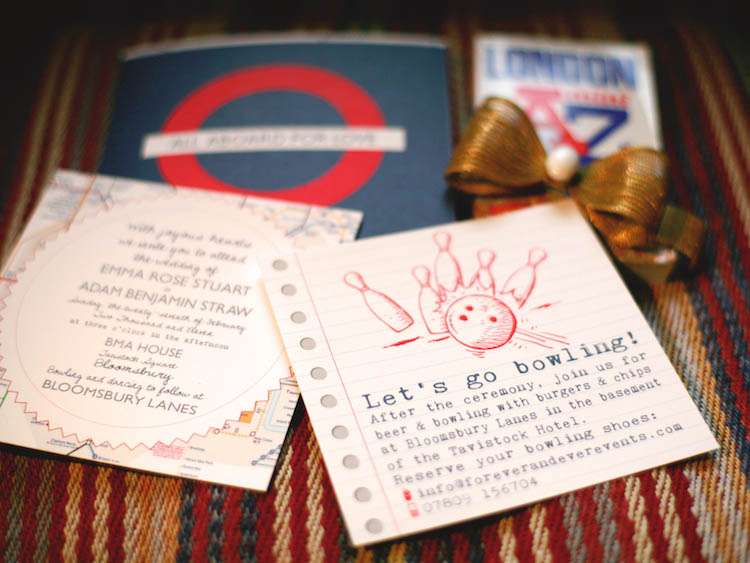 Lots of love to Mary, Aneta and the whole team behind this shoot for sharing it with us today.
Photography Credit: Aneta Mak Photography
Stylist: Mary Herrington of Forever & Ever Events
Venue: Bloomsbury Lanes Bowing Alley
Dresses: Delphine Manivet
Headpieces/Millinery: Edwina Ibbotson (all bespoke and made to order, email edwina.ibbotson@yahoo.co.uk)
Flowers: Chantal Flores Design
Make Up/Hair: Amy Brandon for Claire Hanson Makeup & Hair Team
Shoes: Betsey Johnson
Socks & knee-highs: Tabio
Stationery: House of Sugalily
Calligraphy: Dear Darling Calligraphy