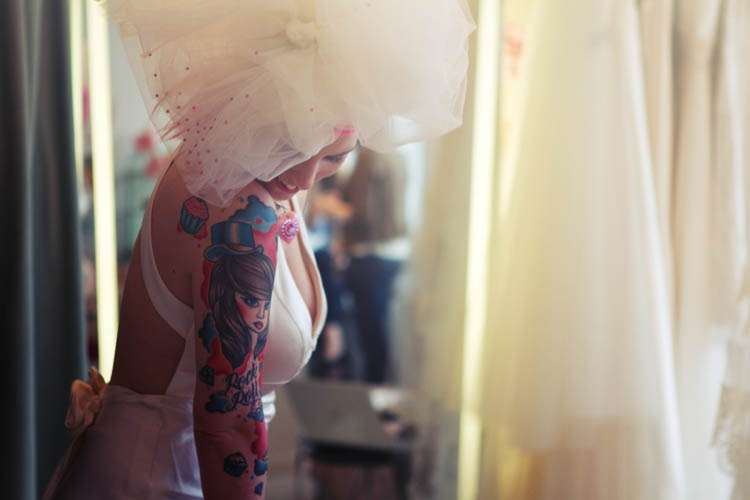 As many of you now know, on Monday I'll be walking down the catwalk at The Luella's Boudoir Wedding Fair. This week I was invited by Darren Fowler, Creative Director of the fabulous salon Clipso London to come meet him for a hair trial, and by the equally delightful Rachel Atwell, owner of Luella's Boudoir, for a dress fitting (well actually for 5 dress fittings…I found out I'm wearing 5 different outfits, talk about throwing me in at the deep end…)
So on Wednesday, I got my little pink haired self on an early train to the city for a day of preening, pampering and for a little bit of freaking the hell out.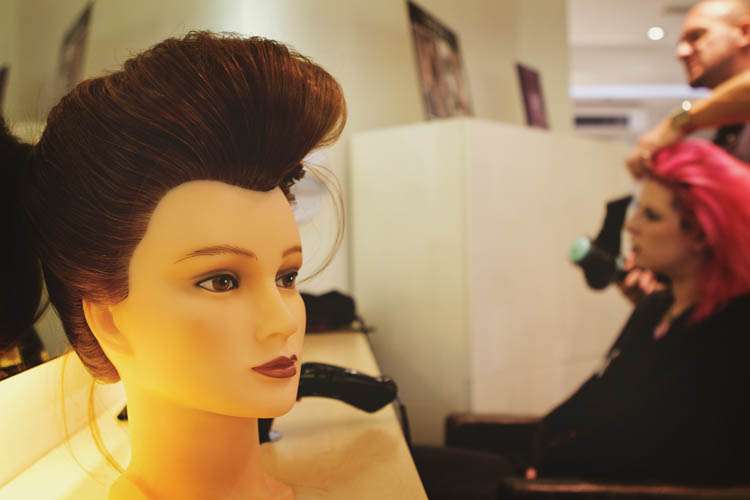 At Clipso I was greeted by smiling faces who were eager to talk to be about Rock n Roll Bride and ease me into this whole 'catwalk modelling' thing. Darren and his team have worked on London Fashion Week for the past decade and so are well versed in dealing with catwalk models…and now me! We went through some cool and pretty out-there ideas for my barnet and I'm very excited about the plans! The even invited me back the next day to get my roots done and my hair made even more electric pink in colour (always a good thing!)
I tweeted a picture of the final result…isn't it an awesome colour?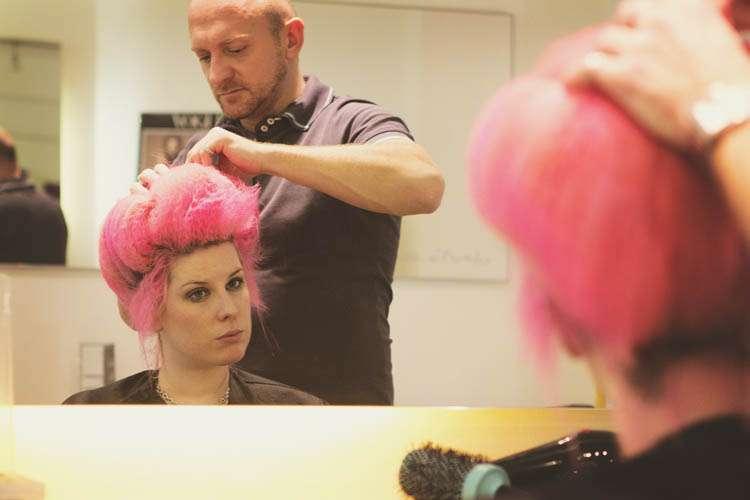 After a few hours at the salon I headed to the Luella's Boudoir store in Wimbledon. Rachel and her team have just moved to a new premises on Wimbledon Village High Street so it was really nice to be one of the first people to see the new shop! When I arrived I met Benedicte Lassartesse-Jones of The Real Princess Company who had made me some amazing pieces to wear in my hair. How cool is that bow and pouffy veil? I can't wait to rock them!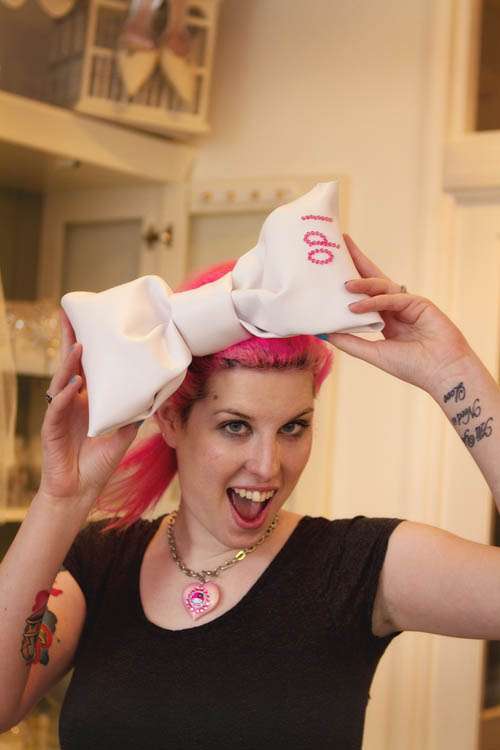 I then spent some time with stylist Kate, who took me through a number of their dresses – some of which I'd seen before at The Big Fat Wedding Blogger's Photo Shoot – but some of which were brand new. Remember I mentioned last week that I was going to wear a gown by Australian designer Johanna Johnson? Well wow is all I can say! Can I keep it please?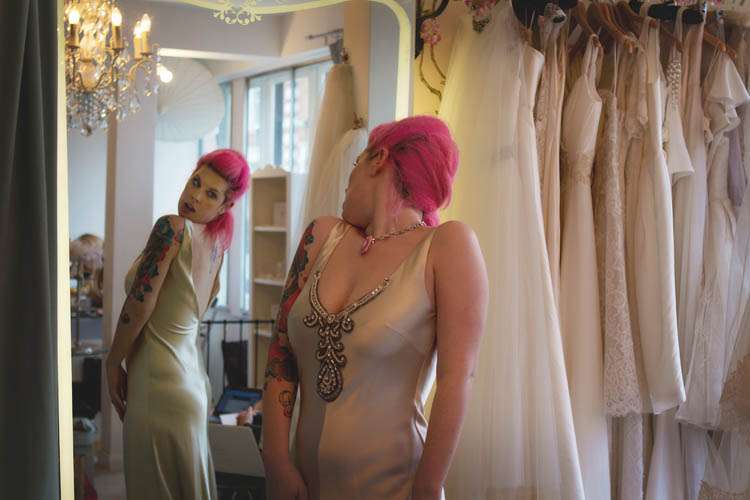 It was a long day…but a fun one none the less! Special thanks has to go to photographer Penny McKinley-Rodgers who came along for the ride and who took some photographs for me to blog. Fab aren't they?
I'm even more nervous about Monday now actually…nervous but excited!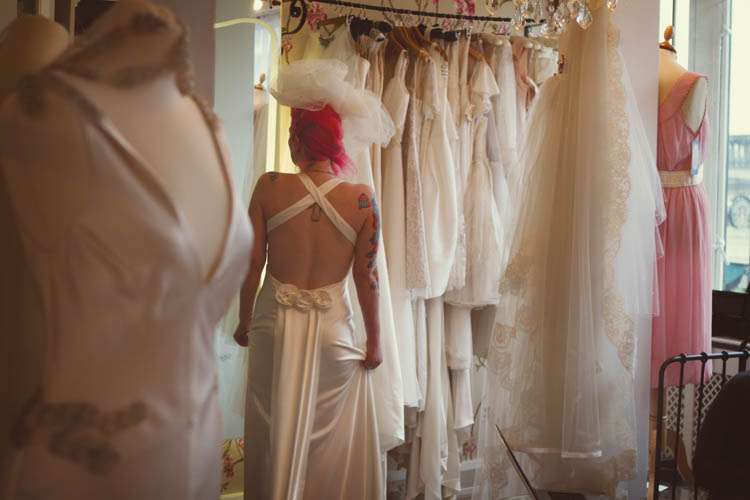 Tickets for The Luella's Boudoir Wedding Fair are still available. If you'd like to come check out the exhibitors, have a few cheeky cocktails and see me sauntering down the catwalk (I'm only there on the Monday) then you can purchase tickets (just £12 or £18 for 2) by emailing info@luellasboudoir.co.uk or calling 020 8879 7744.
More photos after the 'jump…' check 'em out!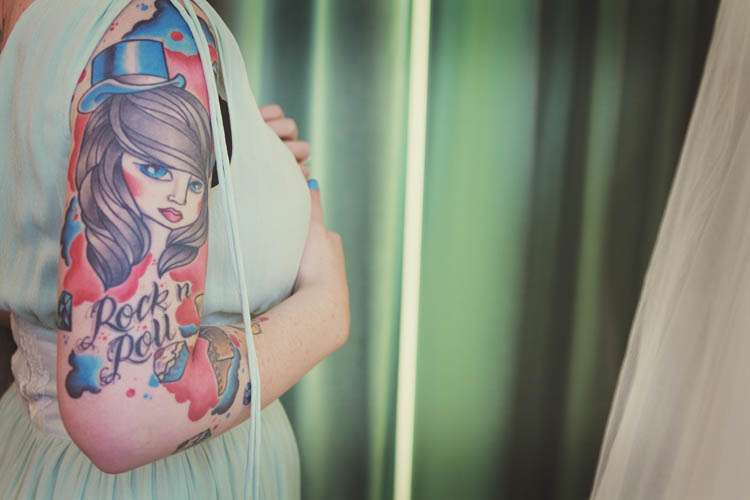 See you there!
Photography Credit: McKinley-Rodgers Photography