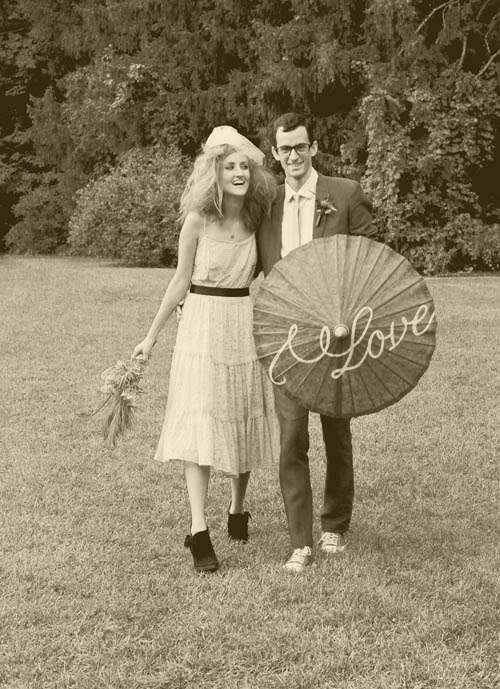 Photographer Tiffany Wayne and wedding blogger Brenda of Brenda's Wedding Blog got together to set up a beautiful vintage camera themed shoot to celebrate their love of all things vintage, photography and weddings! I am honoured that they've chosen Rock n Roll Bride to share their beautiful work!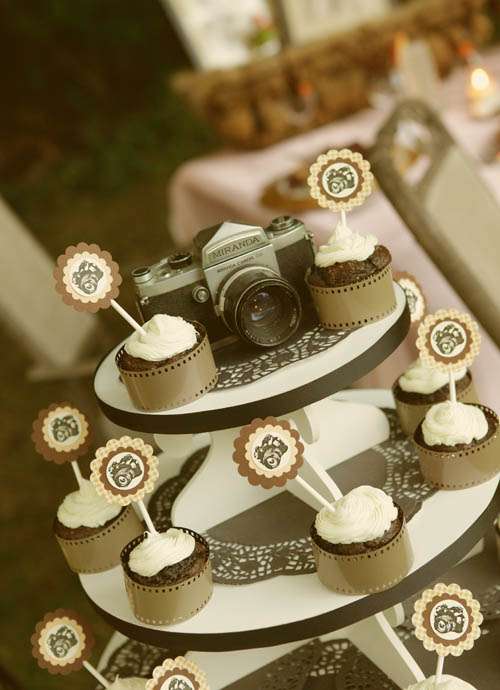 The colour scheme for this shoot was peach, brown, black and cream and featured many DIY projects in order to provide some DIY wedding inspiration. Tiffany and Brenda both got stuck into various DIY projects including the camera chocolate mold dessert favours (such a cute idea!), the floral arrangements – (they picked wild flowers from the side of the road), the cupcake film sleeves (they used real film to create cupcake holders), the candy bar bags that read "A Picture Perfect Ending – Sweet Dreams", the roll of film for guests to take away (tied with charm "To Love and to Cherish") and the veil created from tulle and a feather, purchased from a local fabric store.
How adorable is all this?!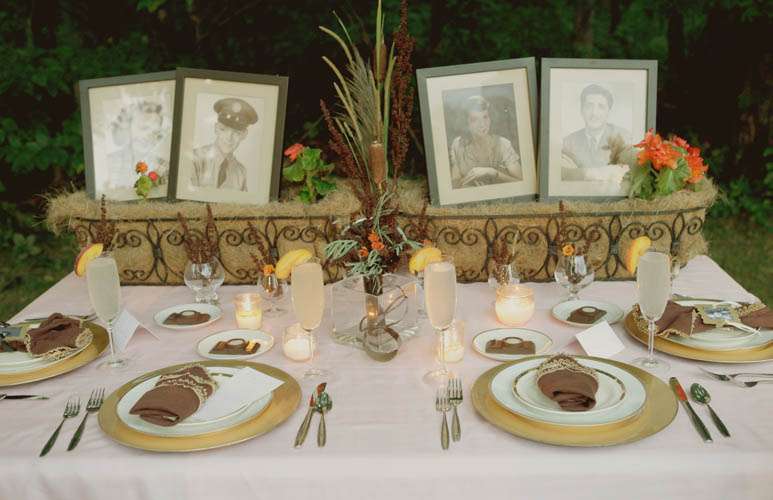 Thanks to much to Tiffany, Brenda and all involved in the shoot (listed below) for sharing these with the readers of Rock n Roll Bride today
Set Stylist: Bonnie Wayne (Tiffany's Mom!)
Hair & Make Up: Alyson Clark
Models: Daniel Yund, Daron Mathena
Location: Yaddo Gardens, Saratoga Springs, NY