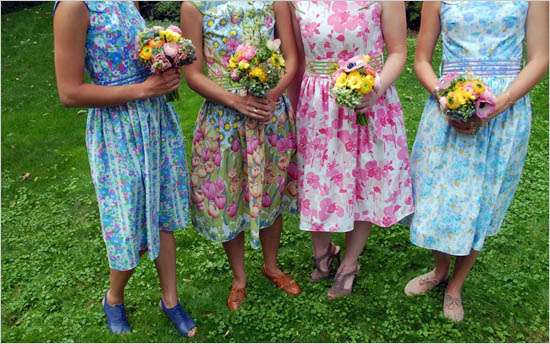 Photography Credit: Birke Photography via Wedding Chicks
I wanted to start this edition off by announced the winner of the stupendously popular competition to win a custom wedding dress from Knot Couture. Big love to everyone who entered – we had 79 comments which really did make it hard to decide who would win the dress. However after much deliberation both myself and the Knot Couture girls would like to award the grand prize to…
Natasha Tenney who said:
"Wow. You already have some great entries to win one of these gorgeous dresses. So why do I deserve to win? I live in a small southern town and so far, I've not been treated exactly welcome by any of the bridal shops here because like many of the women who adore Rock n' Roll Bride, I am covered in tattoos. Even though tattoos seem to become more socially accepted all the time, it's almost as if these snooty girls think that because I have art all over my body I don't deserve an absolutely gorgeous and girly wedding dress. It's very disheartening because even though on most days you will find me in t-shirts, jeans, and boots, I want my fella's jaw to drop on that special day. He's a wonderful man who's raising my three little ones as his own, and he sees me everyday without the make-up and frills. I want our wedding (which is October 15 of this year) to be the one of those times when he sees me and has his breath just taken away. One of these eight gorgeous creations would definitely help do the trick! Then, I want to send a picture to each and every one of these bridal shops who treated me like I didn't deserve a pretty dress, and let them know that their magazine dresses weren't good enough for ME! Got my fingers crossed!!!"
It was the Pretty Woman-esque story that did it for me. I know the feeling Natasha and I really do hope you send them some photos aftewards…maybe giving them the finger?! Natasha, the Knot Couture girls will be in touch asap to get the ball moving on creating your beautiful dress!
Huge thanks to everyone that entered, and if you weren't lucky enough to win, fret not because Knot Couture would like to offer 10% off the purchase of any of their dresses from their etsy store when you quote ROCKNROLLBRIDE10 at the checkout. Orders must be placed by March 9th 2011 to qualify.
Oooh what a lot of excitement! Let's continue on with that and this week's Thursday Treats shall we?
♥ Vintage wedding magazines
♥ Steampunk Wedding
♥ Vintage city hall wedding
♥ On What Beauty is… – oh Amma you make me cry. I love you lady!
♥ Los Angeles DIY Wedding by Beaux Arts Photographie – seriously dying over this!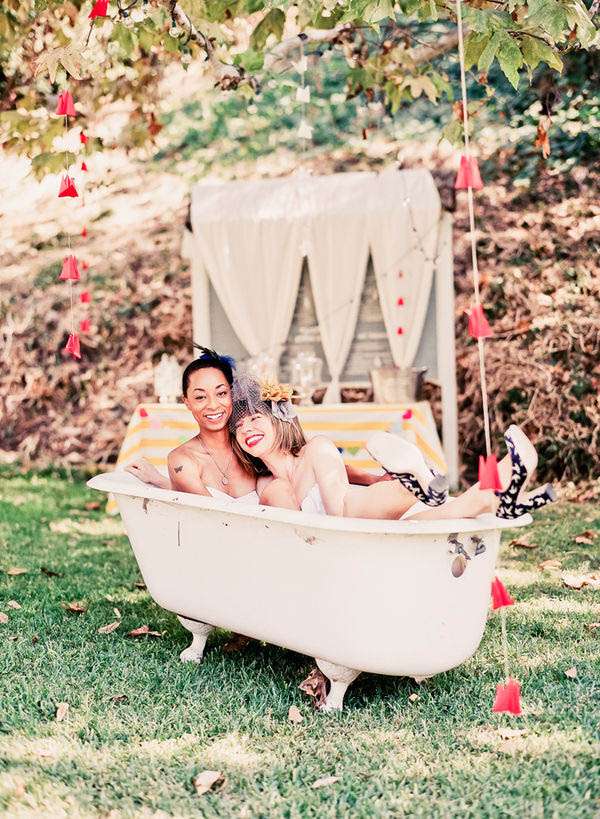 ♥ Blog of the Week(ish):
3 DOLLARS
–
new obsession alert!
♥ Want to win
a free engagement shoot
?
♥
The Wedding Sanctuary
will be taking place on 20th March 2011 at Somerset House, London
♥ 
(Almost) Vintage Inspiration: Juxtaposed Prints
–
oh. my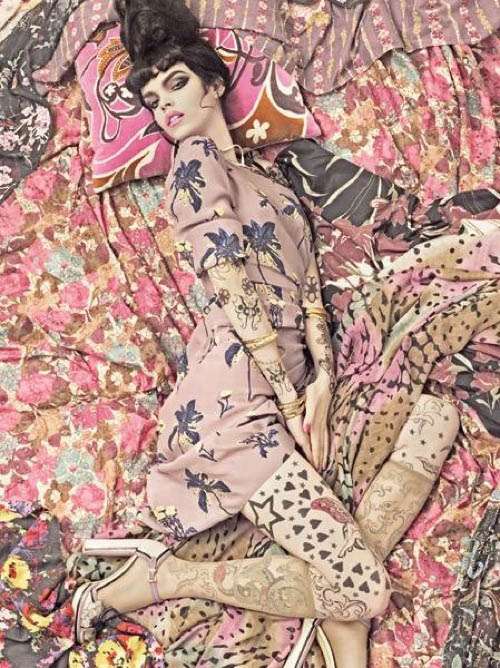 ♥ Competition and Wedding Photography in the UK today – this post by my friend Eliza Claire made me so PROUD to be a part of this industry and to call these people my friends
♥ Red Balloons, Acres of Sky & a Sunset
♥ Real Gay Wedding Dallas, TX: Bethany and Deanna
♥ Real Wedding of the French Kind
♥ Lauren and Jonathan/Austin Mural Engagements!