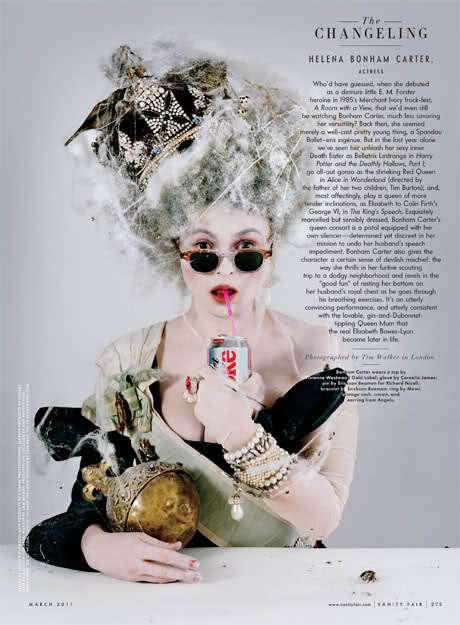 Photography Credit: Helena Bonham Carter Vanity Fair via Audrey Kitching
Wow what a week. I am literally dying of excitement to share the images from the bloggers shoot. I can't wait! In the meantime, pop by on Monday morning for some behind the scenes action.
I also have a favour to ask you. The workshop I have been invited to speak at in Dublin, Love to Learn, may be moving to London or somewhere else in the UK. If so, would you be interested in coming to hear me whitter on and learn from the awesome Feather Love Photography and event stylists Bash, Please in September? Answers in the comments please! I am so excited about doing this workshop and I'd love to see some of you there.
And finally, applications for the golden (well pink…) tickets to attend the Rock n Roll Party in April close on Sunday. If you haven't applied for a ticket yet please do! After that, I will be randomly drawing names out of a very large hat and emailing out invites and details to the lucky 200. Although the party is massively over subscribed (like, double the capacity of the venue!) please do sign up and if you are not lucky enough to get a ticket, fret not as I will certainly be organising more events like this in future!
OK enough of all that, let's get on with the treats!
♥ Two-Sided Felt Heart Pillow Cake Topper DIY Tutorial
♥ WOW tlccreationsuk shoes – bling-tastic!
♥ Modern bohemian romance
♥ Digital Holga…please oh please can someone make this?!
♥ Are We Having Fun Yet? – blogging is supposed to be FUN remember!
♥ Courtney + Adam's Rainy DIY Ranch Wedding
♥ Coco De Coeur Rebel Yell On Sale NOW – get in there! I ordered this tee as soon as the website launched!
♥ Ellen is a Showstopper
♥ My new obsession is rainbow hair. Check out this one! Wow.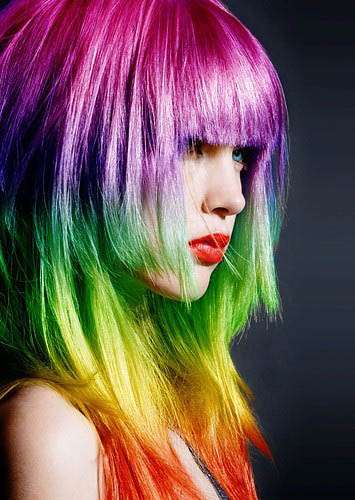 ♥ Winter Wedding Inspiration – j'adore that knitted bow-tie!
♥ Mod Valentine's Day Wedding Inspiration
♥ Sweet Australian Elopement
♥ Cristina's Flowers by Princess Lasertron are beautiful
♥ 15 annoying website designs you must avoid
♥ Chanel themed wedding inspiration
♥ Top tips for couples who want great wedding pictures
♥ Kestrin's beautiful new shoot is organic, mermaid-y and woodland-y!
♥ A Retro & Nautical Engagement Shoot
This movie looks awesome…and I'm not even embarrassed to admit it.
Jen & Leah's stunning wedding video