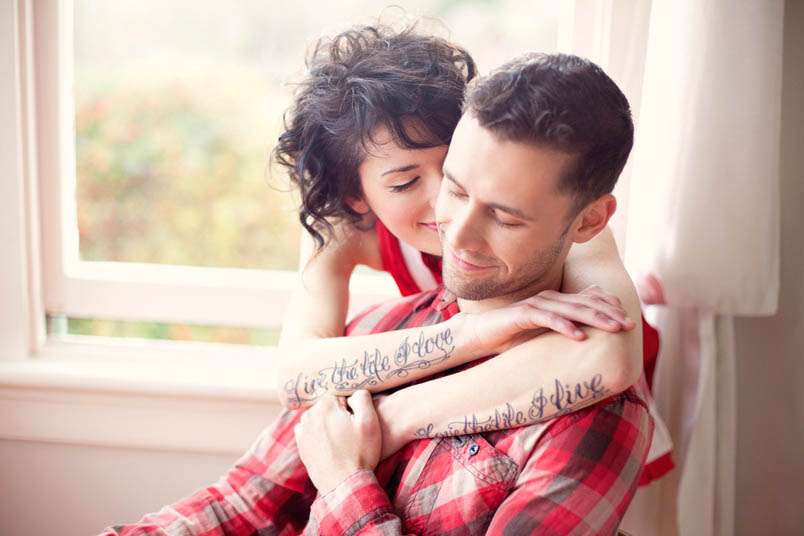 Happy Valentine's day! And what better way to start off today's celebrations than with a beautiful and kick ass Valentine's themed shoot? I've got 3 posts packed with love-filled goodness for you today, so be sure to pop back later for the rest!
"The original idea behind this shoot was to showcase that it really is 'the thought that counts' when it come to great Valentine's Day gifts," explained stylist Erica of Rook & Rose Floral Design Boutique."A home-cooked breakfast (like heart shaped waffles), personalized details (like DIY tea bag messages) and a saucy/cute apron is really all a guy could ever want…."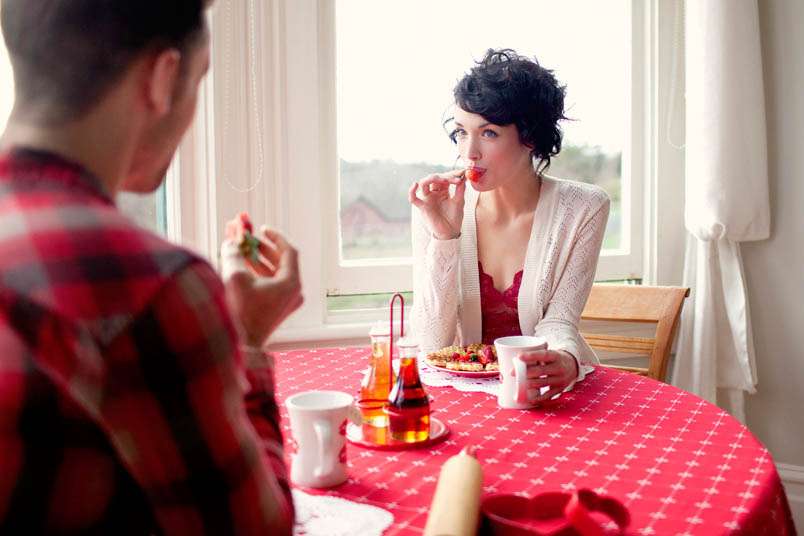 "The concept, styling and (of course) the flowers were provided by myself, Erica from
Rook & Rose
, and the morning was beautifully captured by Kim of 
Kim Kalyn Photography
. Alex & Cara, we're nice enough to volunteer for the project and along with a handful of other local Victoria, BC vendors we're hoping to inspire other couple to GET CREATIVE this Valentine's Day!"
I hope all my Rock n Roll readers enjoy their day of romance, whatever you're doing. Us? We'll be staying in with a take away and a movie, there's no need for grand gestures in our house!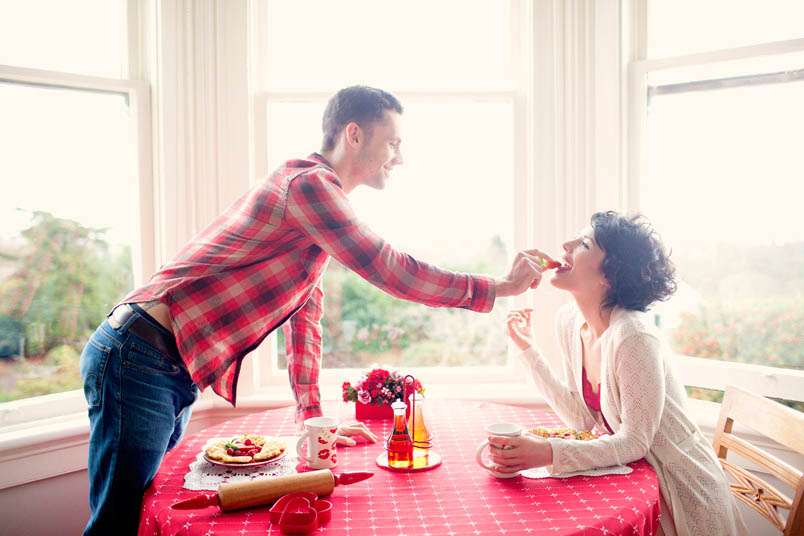 Big love and thanks to Erica and the whole team for sharing these with us
Photography Credit: Kim Kalyn Photography
Styling: Rook & Rose
Location: Fairholme Manor
Hair & Make-Up: Stella Haute Coiffure
Cara's Wardrobe: Charlie & Lee
Alex's Wardrobe: Levis
Sweets: Rocky Mountain Chocolate