This contest is now closed
I've got an extra special Sunday Kind of Love post for you today and a BONUS giveaway for one lucky reader. I was contacted by Simon of Memento Mori Jewellery (and yes I have informed him that he must get himself a proper website!) last week to show me some of his latest collection of sterling silver jewellery. As soon as I laid eyes on the collection, my eyes were immediate drawn to one ring in particular…can you see why?!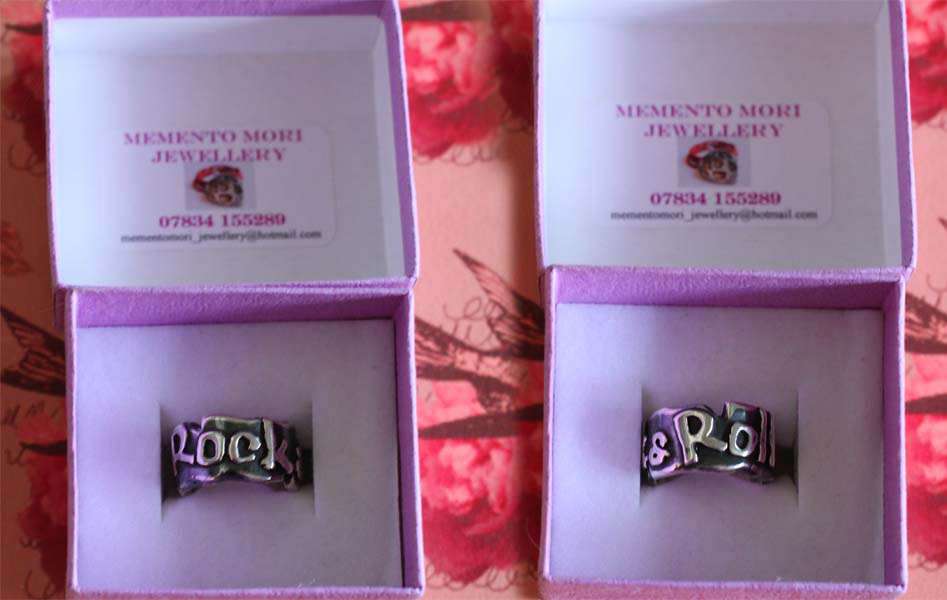 Well the lovely Simon offered to send me one as a very generous gift, unfortunately the first one I received was too small (darn those online ring size charts!) but instead of sending it back Simon has allowed me to keep it to give away to one lucky reader.
The ring is approximately a UK ring size "I" but could be worn on a chain if it was too small. It is cast out of sterling silver and is worth £95!
To enter simply comment below by Wednesday 2nd March 2011. The winner will be announced in next week's Thursday Treats.
If you would like to purchase your own Rock n Roll ring (or anything else from his extensive collection of awesome jewellery) you can email Simon on mementomori_jewellery@hotmail.com for a catalogue or call him on 07834 155289.
* This is NOT a Sponsored Post, however I was gifted a lovely ring myself.
This contest is now closed