Shameless self-promotion alert!
A few months ago I was talking to some photographer friends of mine who were looking to buy their 2011 wall planners – a vital organisational tool when you run your own business. However the moans came that all the planners available were so boring!  Why should such a creative bunch look at a plain and uninspiring sight all year?!
So, to cut a long story short, I got chatting to Abbey of Sugalily who kindly offered to design me a custom Rock n Roll Bride wall planner of my very own – the perfect use for all those photo shoot photos I have cluttering up my hard drive ha! Check it out – awesome huh!?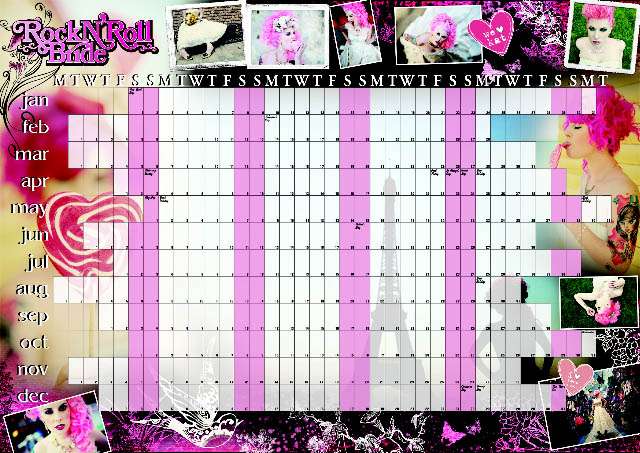 After I saw it, I started thinking, maybe some of my readers might like one too? Brides-to-be planning their weddings always need to write down when all their appointments are, and my photographer friends always need to easily see when they're booked for photo shoots or weddings. In fact everyone needs a bit of planning some days, so why not do so in (pink) style?!
The price for a Rock n Roll Bride 2011 wall planner (size A2) is just £19.95 (including postage) and we can ship worldwide! To order, click the logo below or right here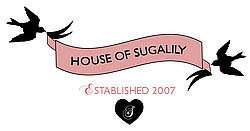 The Rock n Roll Bride wall planners are available for a limited period only! You must place your order buy Monday 6th December 2010 to get yours in time for Christmas!
Go go go!