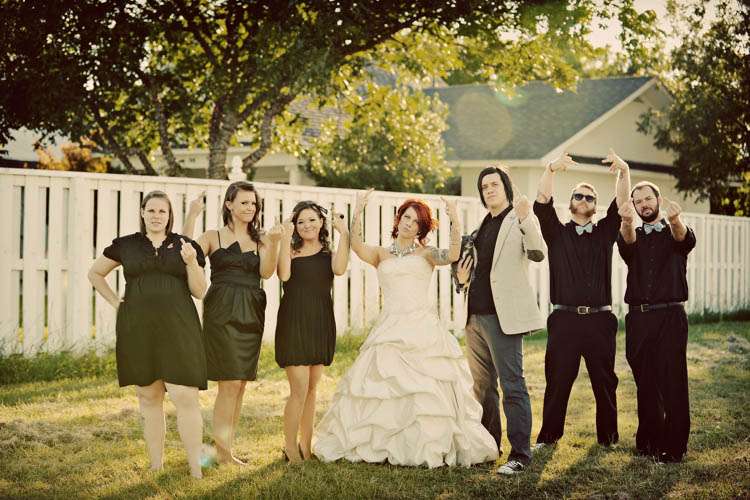 I blogged Brittney & Chris' state fair engagement session only two weeks ago, but I am even more excited to share their actual wedding with you today – especially because they got tattoo 'rings' done at their ceremony! Oh yes, how Rock n Roll is that!? They had a "</3" tattooed on their ring fingers (the internet symbol for a broken heart) by Jeff Brown from Hold Fast in Dallas, TX.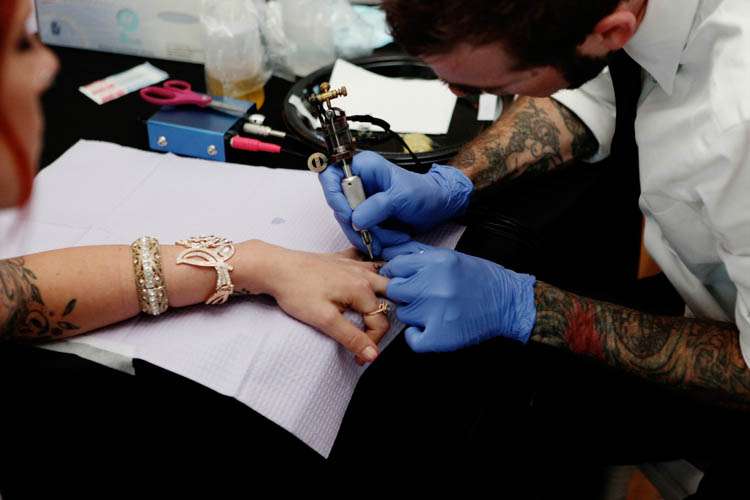 They really took their fairytale theme to the max with the photographer they booked, Fairy Tale Photography and the venue they chose, Fairy Tale Manor in Texas! "Rock n Roll Bride was definitely a big inspiration to keep thinking outside the box", the couple explained. "We are already a little off as it is, so we just kept our personalities throughout each detail of the wedding. We had Fuzzy's Tacos catering with margaritas in rainbow cups, a cereal bar, 100 calorie snacks as favors and pumpkins decorating the venue. Each member of the bridal party was given a Cinderella character pin in place of a boutonniere. A Cinderella theme with a ROCKSTAR twist!"
The Cinderella theme was carried out throughout the wedding from their awesome cake and the carved pumpkins to all the little details around the reception. The big kid in me loves it!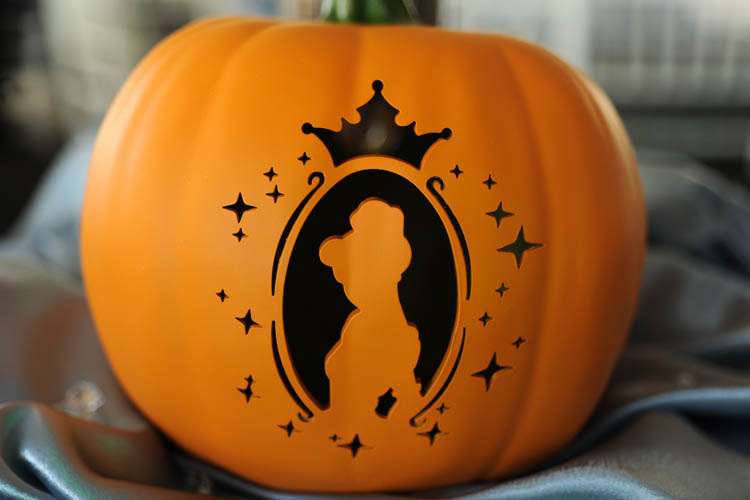 Brittney wore a one of a kind vintage dress from Circle Park Bridal, TX and for the reception, she chanced into the same Betsey Johnson dress and Toms that she wore for their engagement session. She chose not to have traditional flowers in favour of a sparkly faux flower spray bouquet.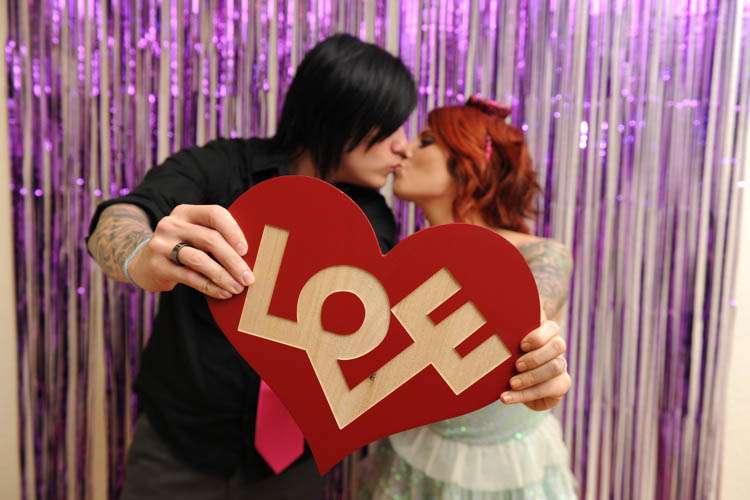 Thank you to Brittney & Chris and their photographer Laura for sharing these today
Photography Credit: Fairy Tale Photography
Bride's Dress: Vintage from Circle Park Bridal
Bride's Reception Dress: Betsey Johnson
Bride's Acessories: Forever 21
Groom's Jacket: Vintage from Dallas Vintage Shop
Cake: Delicious Cakes in Addison, TX
Catering: Fuzzy's Tacos
DJ: CM Music Co
Bridesmaid's Dresses: Picked their own
Dog's Tux: Foxy Paws