Hello Kat and Anna
I'm getting married in October and have two of the loveliest, super helpful bridesmaids (as well as a lovely, super helpful bridesman (has anyone come up with a better term for a male bridesmaid yet?!)) I have been searching all over for a present for the girls (I think the boy is sorted). I would love to get them a necklace or bracelet, but would be open to other ideas. I have been looking all over but nothing has caught my eye yet. I'd like something pretty but not too girly, and fun but not too crazy ironic – does that make sense? I can spend about £50 ($80) per person (but I could be persuaded to go a little higher).
Any suggestions would hugely helpful!
Ray
♥  ♥  ♥
Dear Ray,
Ahh yes the pretty things. I am too trying to figure out what I should buy for my girls.  They are all so different with different likes and dislikes and so I can totally sympathise with your plight. 
So first I looked for classic prettiness but with a modern edge.  I happen to adore this pretty necklace.  I just don't think you can go wrong with such a simple yet chic piece.  If I were to receive this I would be wearing it for years.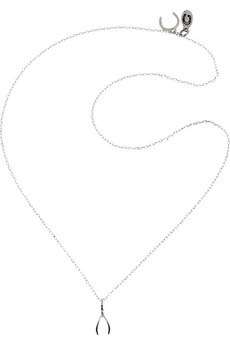 Sterling silver wishbone necklace, £60 from Net-a-Porter
I am not sure why I love rings so much at the moment.  Maybe because I see so many pictures of beautiful wedding and engagement rings.  I know it is "trendy" to love thin bands but I happen to think that they suit most fingers and are a delightfully pretty way of saying thank you. A simple first letter of their name is such a touching memento. Although I am a heart fanatic and will probably have to buy myself a couple of these too!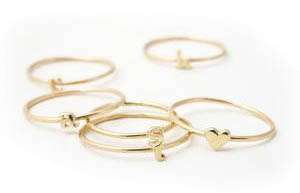 Alphabet Rings, $88 from catbird
Plumo so often has such wonderful jewellery.  I have bought many a piece from them and have never seen anyone else wearing something similar.  Indeed they have a sale on right now and have some fantastic reductions.  Whilst I think this necklace is darling they also have some fabulous homewares and gifts which you may want to check out too.
Gold Ring Jewllery, £35 from Plumo
Graham and Green (whilst I do fear it's online customer service is not the best) has fabulous jewellery (and obviously other pretty gifts also!).  Whilst it can be rather pricey I do rather like these sweet rings (particularly in amethyst if anyone fancies buying me a present!). A beautiful and economical alternative to the uber fabulous Monica Vinader jewels.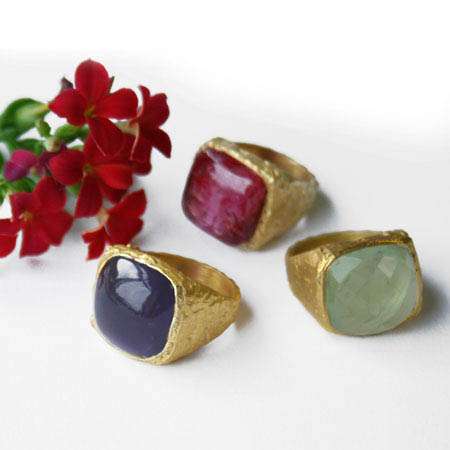 Gold Plated Square Ring, £25 Graham and Green
Again reminiscent of Monica Vinader (I fear a theme is starting here!) I love this charming necklace with the faceted  topaz.  Classic in idea but very definitely modern with the asymmetric setting and bold styling. Perfect for a modern, chic maid.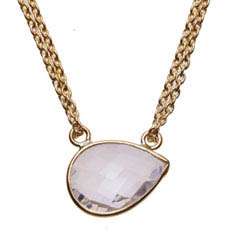 White Madhuri Necklace, £35 Oliver Bonas
I am not sure if any of your girls are serious bookworms but I have loved these sweet necklaces since I first clapped my eyes on them.  Maybe a little too unique? I just love they are upcycled, pretty and interesting. I would adore one of the beauties to wear around my wrist to try and keep all my thoughts in one place.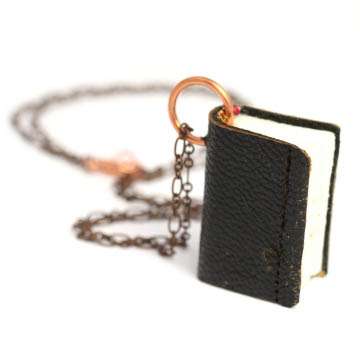 Battle With a Strange Foe No. 2 Book Necklace, £43 Hannah Zakari
On the theme of books and writing, this typewriter necklace is just too adorable for words!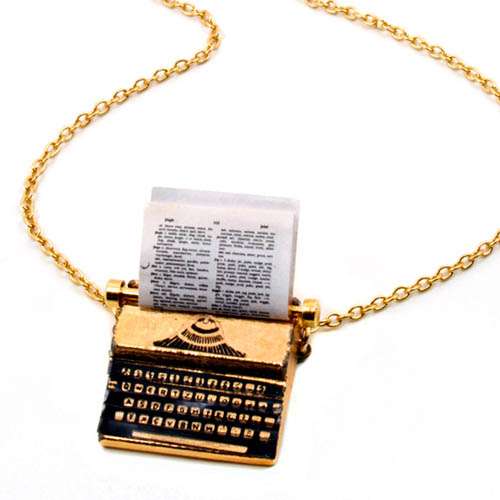 Letters from Berlin typewriter necklace, £19 Rock 'n Rose
You mentioned you would be open to other ideas.  I cannot get enough of original prints, antique posters and basically anything paper!  For me asking someone to be my bridesmaid and them accepting was one of the happiest moments in the whole process.  I am so happy to now they will be with me and do want to thank them will all my heart.  How about you?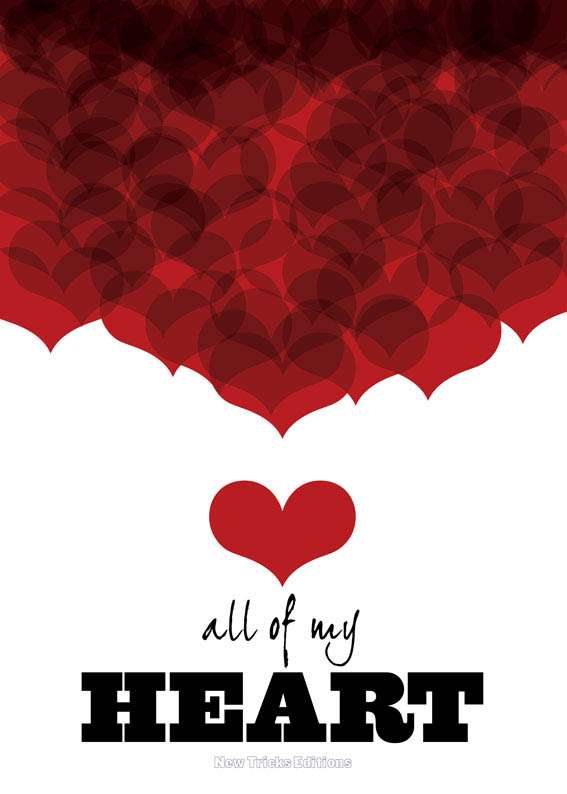 All of My Heart print, £39 – £59 New Tricks Editions
How can you not adore this necklace.  So entirely fabulous. I love the fact they will all be different from each other and each one has it's own special charm.  They may be a little girlie but I do think every girl needs a piece of exceptionally girlie jewellery for that special occasion.  This could be it!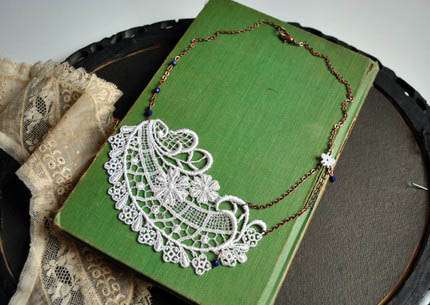 Constance necklace, £18/$28 treeandkimball on Etsy
Back to my love of typography. I do love the Keep Calm Gallery they often have work that touches my heart and if I could afford to I would own very nearly every piece they sell.  I think this is perfect for a gift for a bridesmaid as reaffirms my belief that each bridesmaid is different and that they are such an important person in your life that you want to help them be who they should be.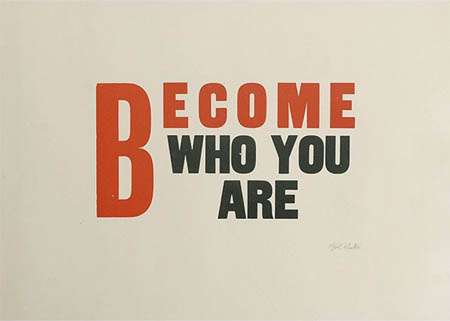 Become Who You Are print, £25  Keep Calm Gallery
Oh Rob Ryan, how I adore thee.  What else needs to be said?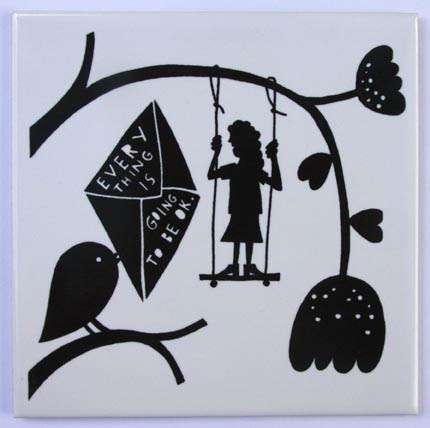 Everything Is Going To Be Ok ceramic tile, £23.14/$36 misterrob on Etsy
I realise most ladies have their own ideas when it comes to fragrance but who does not love to receive a beautifully packaged beautifully scented present.  Whether it be Miller Harris or even Jo Malone there is always room in one's cabinet for a little more luxury.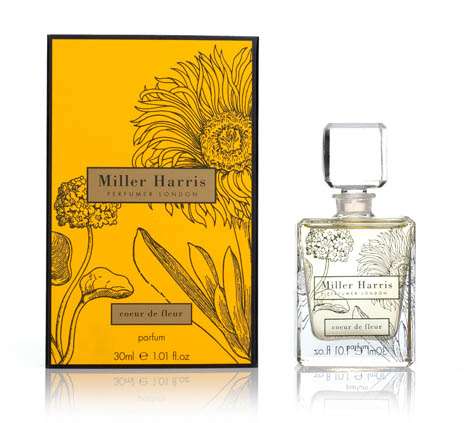 Miller Harris  Cœur de Fleur, £40 – £150 Miller Harris 
This necklace just seems so appropriate for you Rock n Roll Brides.  Maybe a little kitsch but what's wrong with that?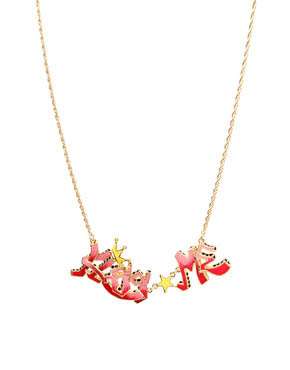 Disaya 'Kiss Me' Pink Enamelled Short Necklace, £115 Asos
Or how about the matching bracelet?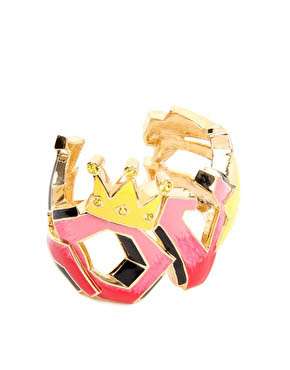 Disaya 'Love' Pink Enamelled Cuff, £145 Asos
So I hope you have enjoyed my whistle stop tour of the interwebs. I would like to think I have found something for nearly everybody and may be entertained a few perfect ideas for you too Ray,  Please do let me know if I have hit the nail on the head or missed the mark completely.  I do look forward to hearing from you.  Anna x
♥  ♥  ♥
Anna wants to help you! Do you have a question, a query, a concern, a worry? Anything wedding/planning/styling-related that you think Aunt Anna could help you with? If so please drop us an email to kat@rocknrollbride.com and we'll try to help as many of you as we can!