When one of my favourite photographers, Matt Miller, joined on of my favourite photographic teams, Our Labor of Love, I just knew it'd be a match made in heaven – even more so now because they only went and shot his wedding! Matt and his new wife Danielle are the epitomization of what Rock n Roll Bride stands for – kick ass, rock n roll and individuality in weddings!
I am so excited to share their wedding and bring you the full report on the day soon but to whet your appetite, I couldn't resist a little preview in the form of their Smilebooth. There is almost just too much tattoo awesomeness on show here. Oh yeah baby this is gonna be gooooooooood!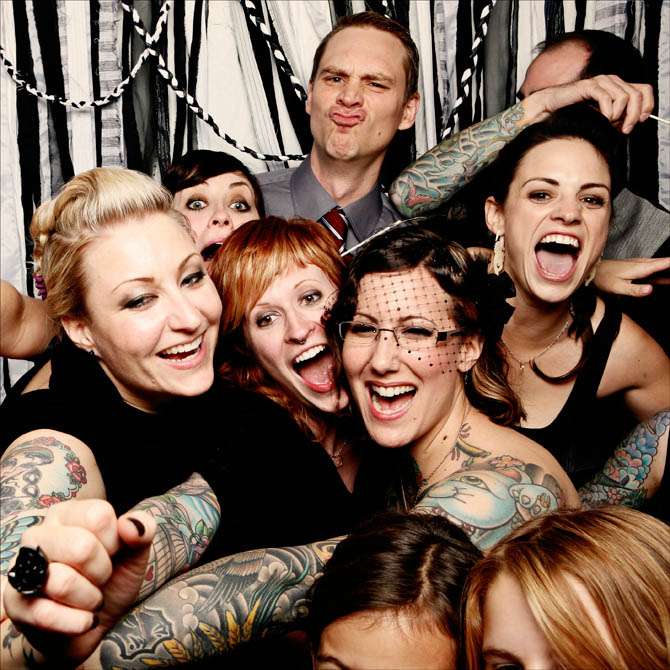 Thanks to Jessie & Whitney and Matt & Danielle for sharing!
Credit: Our Labor of Love