Melinda & Chris had a beeeautiful wedding at Hastings House, Salt Spring Island, BC. Mindy looked beyond stunning in her grey Badgley Mischka dress and her enviable red Miu Miu shoes. Is she the ultimate rock n roll bride or what? The whole wedding certainly had rock n roll flair, with close family and friends along for the ride. The Seattle based couple choose the venue for it's stunning ocean view and and spectacular surroundings. Photographer Angela described the event as lots of fun, champagne, good food, laughs, music, tattoos, singing + love, yet with elegance, beauty and color.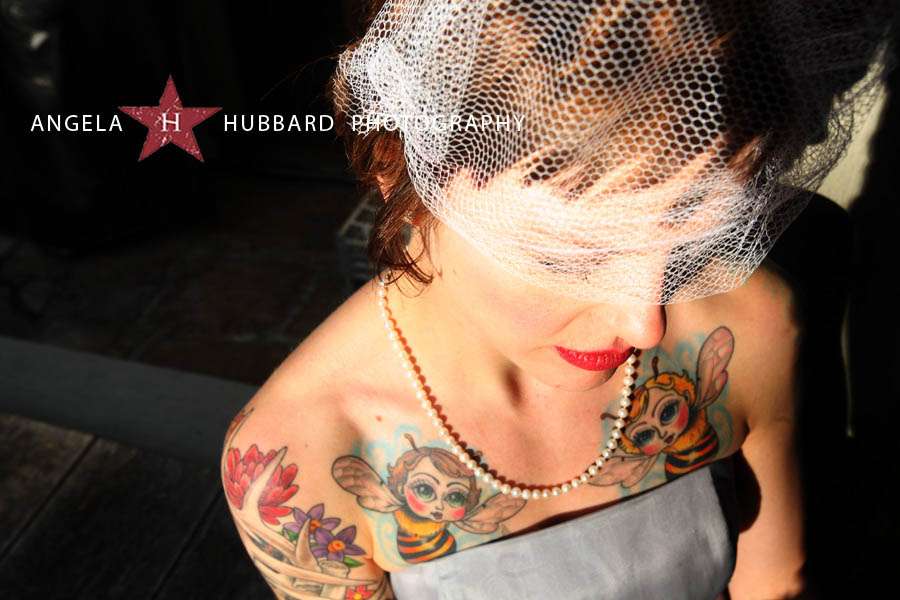 Thank you Angela for sharing this gooorgeous day with us!
ps I just wanted to add that I know I say the say thank you at the end of each post and it may be boring to read – but I feel it really important to thank ever single one of you that takes the time to send me stuff. Seriously, without you guys the blog wouldn't be half as full of such gorgeousness – so I do truly mean it every single time!
Credit: Hubbard Photography