Rock n Roll Bride Magazine Issue 42
Sorry, this product is now sold out!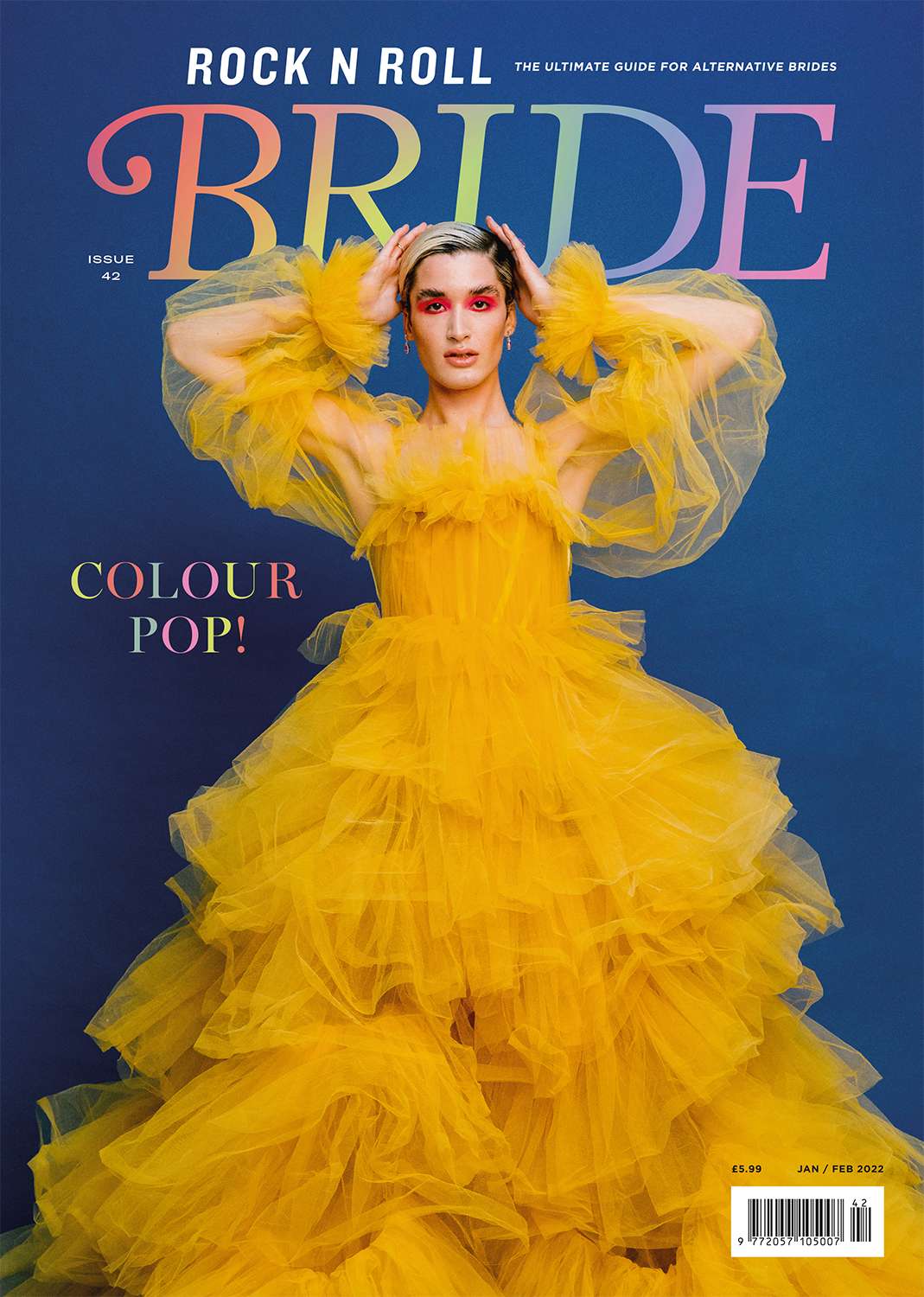 January can be such a dreary time of year but not at Rock n Roll Bride magazine, oh no! We were determined to start the new year off with a positive bang and what could be more positive than a magazine cover like this!? We've done a complete 180 on the last issue - going from all things dark and gothic to all the colours of the rainbow!
And guess what? This is also a BUMPER ISSUE which means it has more pages and more content than usual, all for the same bargain price of less than £6! YAY!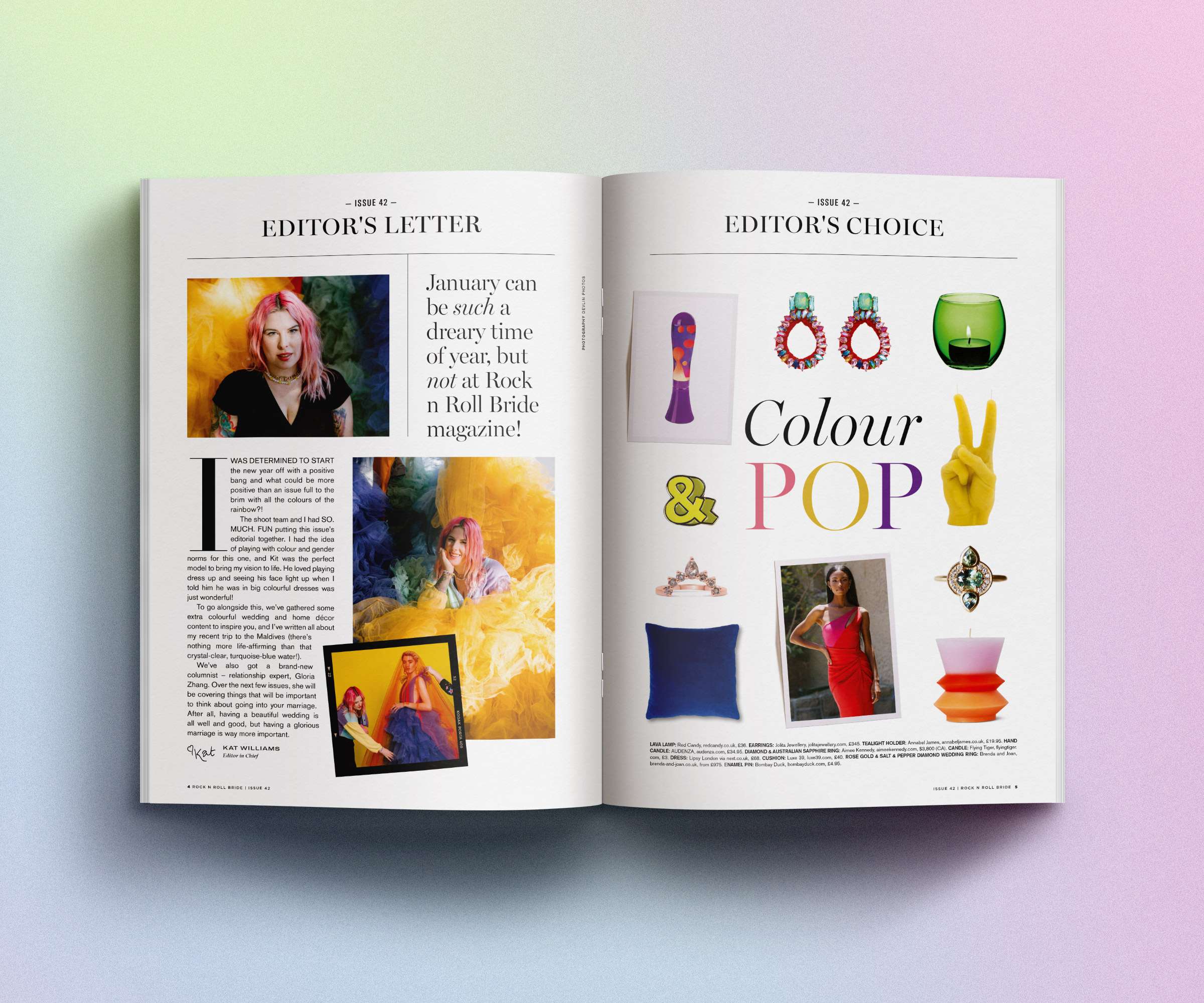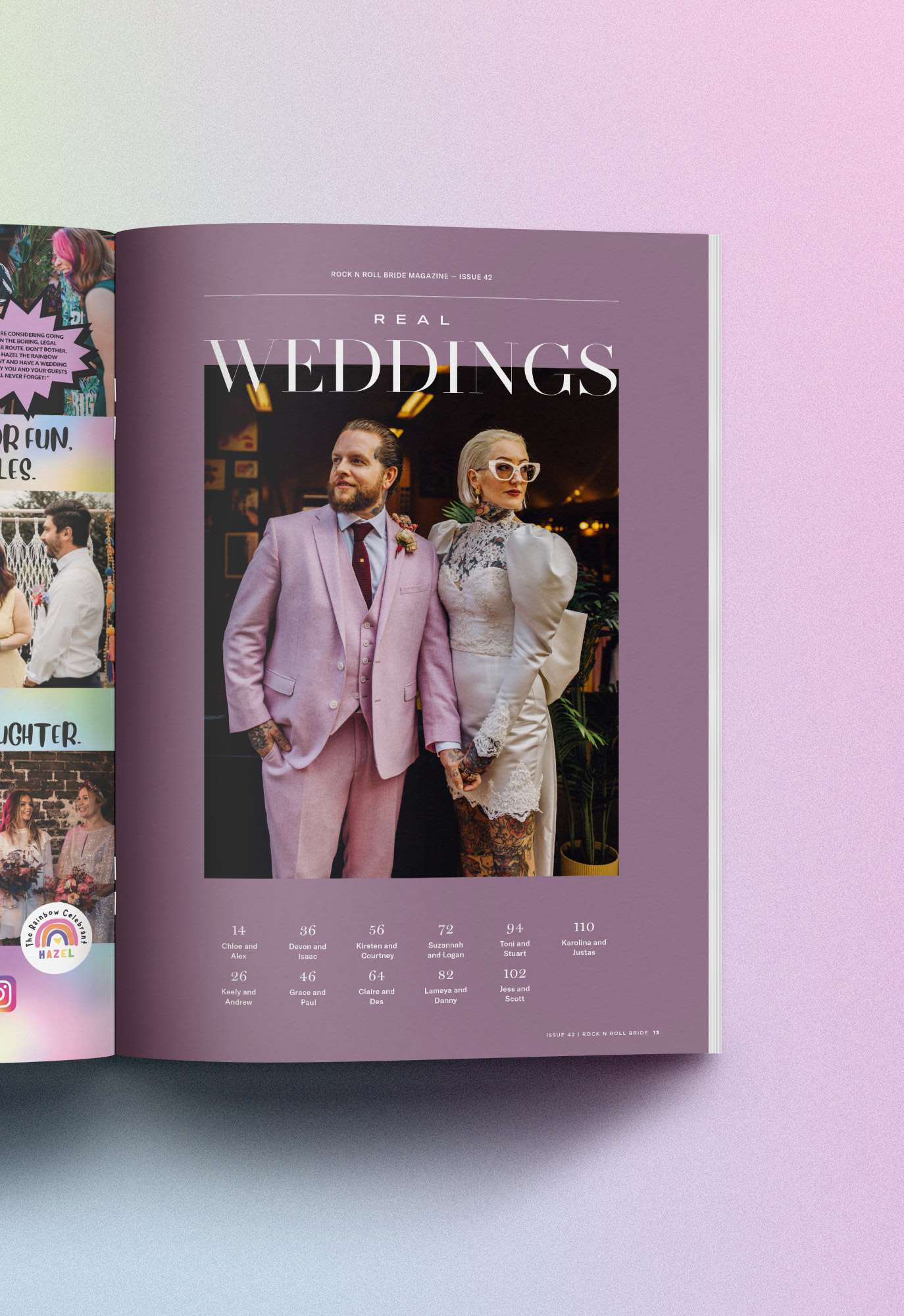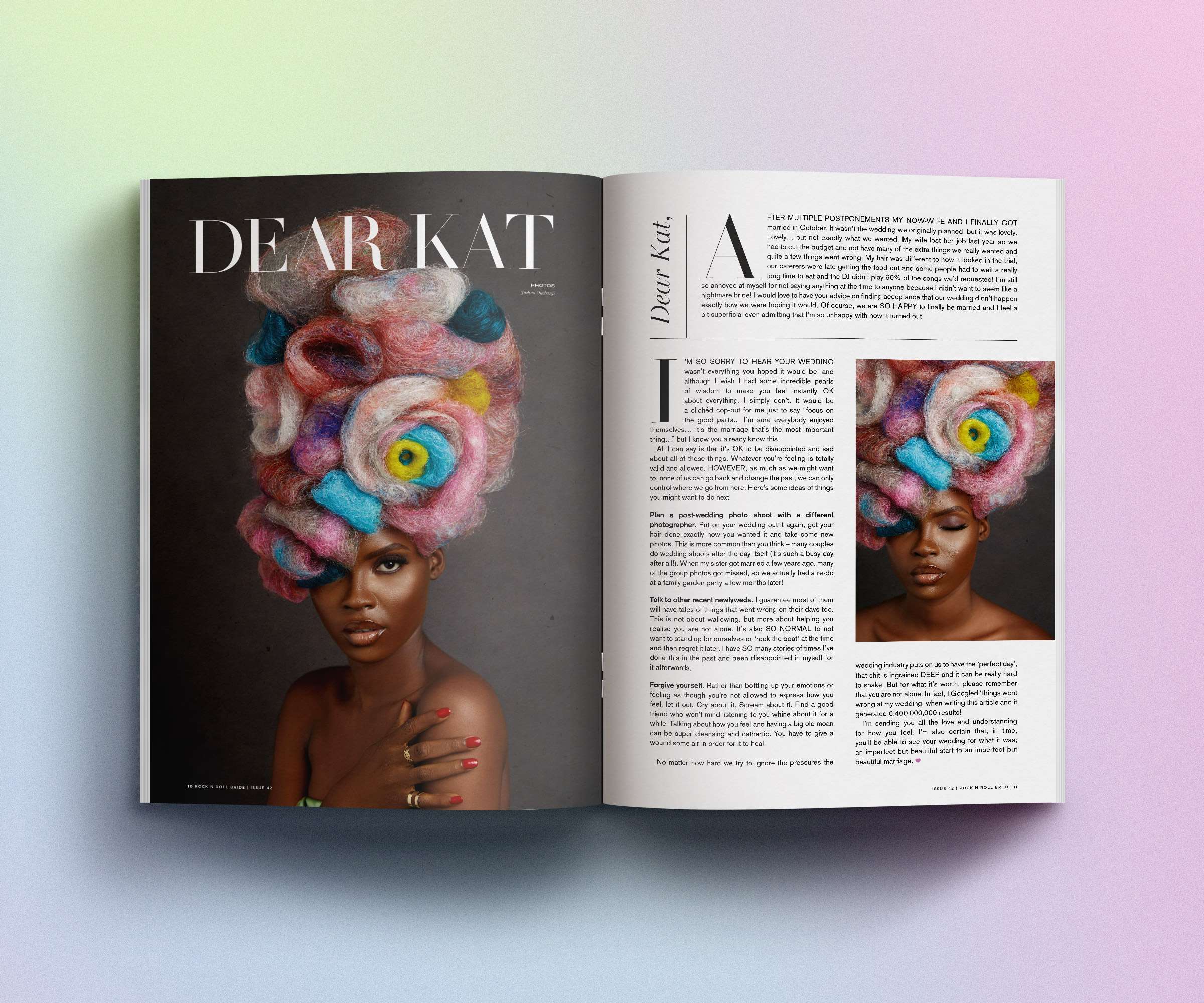 Our starting off point for putting the content for this together was the shoot, and we're beyond stoked to share our first ever male cover star with you! We've had the idea of playing with colour and gender norms for a while so we were thrilled to finally be able to make it happen. Our model, Kit, was the perfect person to bring our vision to life. He loved playing dress up and seeing his face light up when we told him he was in big colourful dresses was just so wonderful!
The super-saturated colour palettes were so fun to put together and after such a tough, dreary few years, we can't think of anything better - anything more needed - than going into 2022 making a bold and bright statement.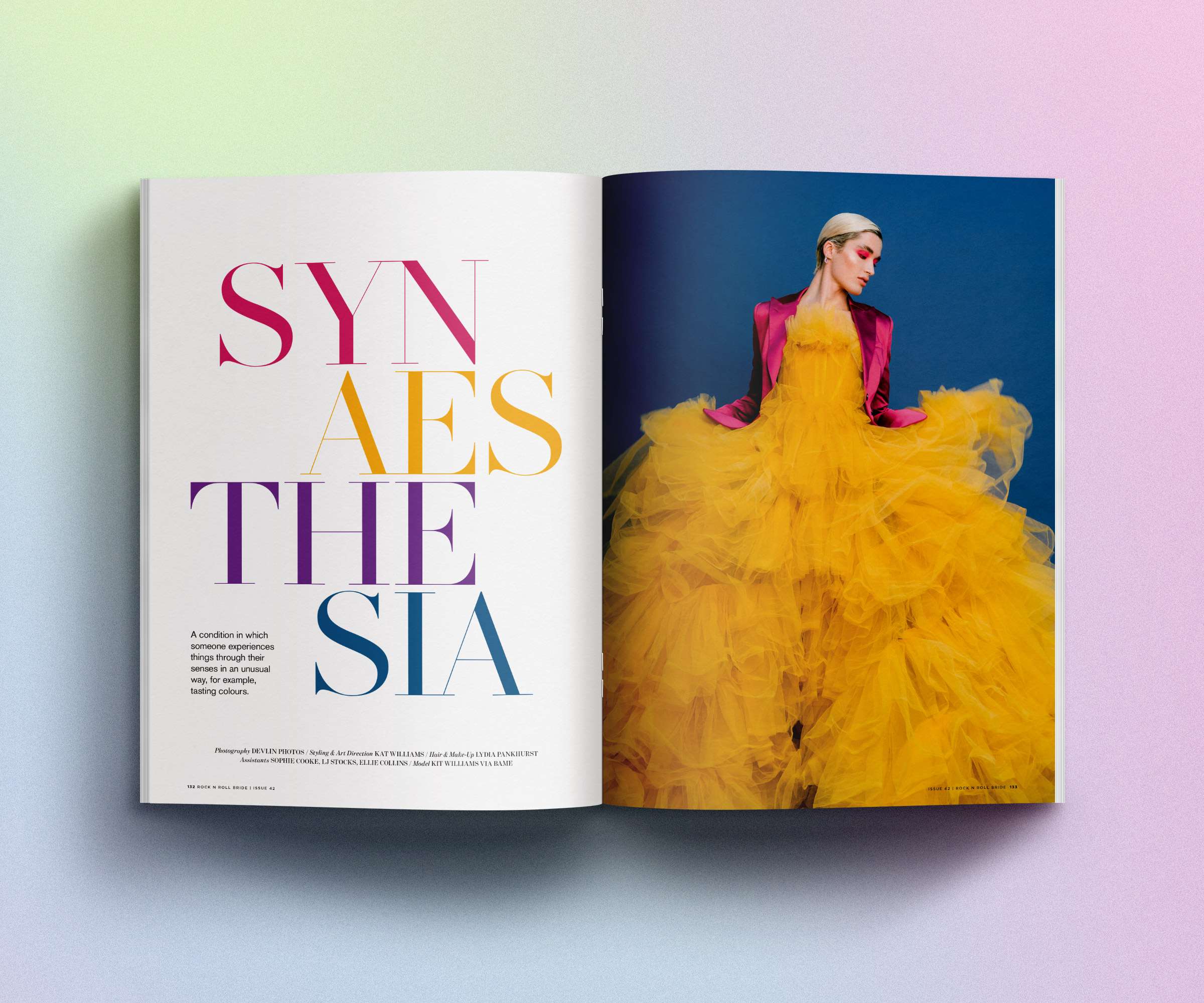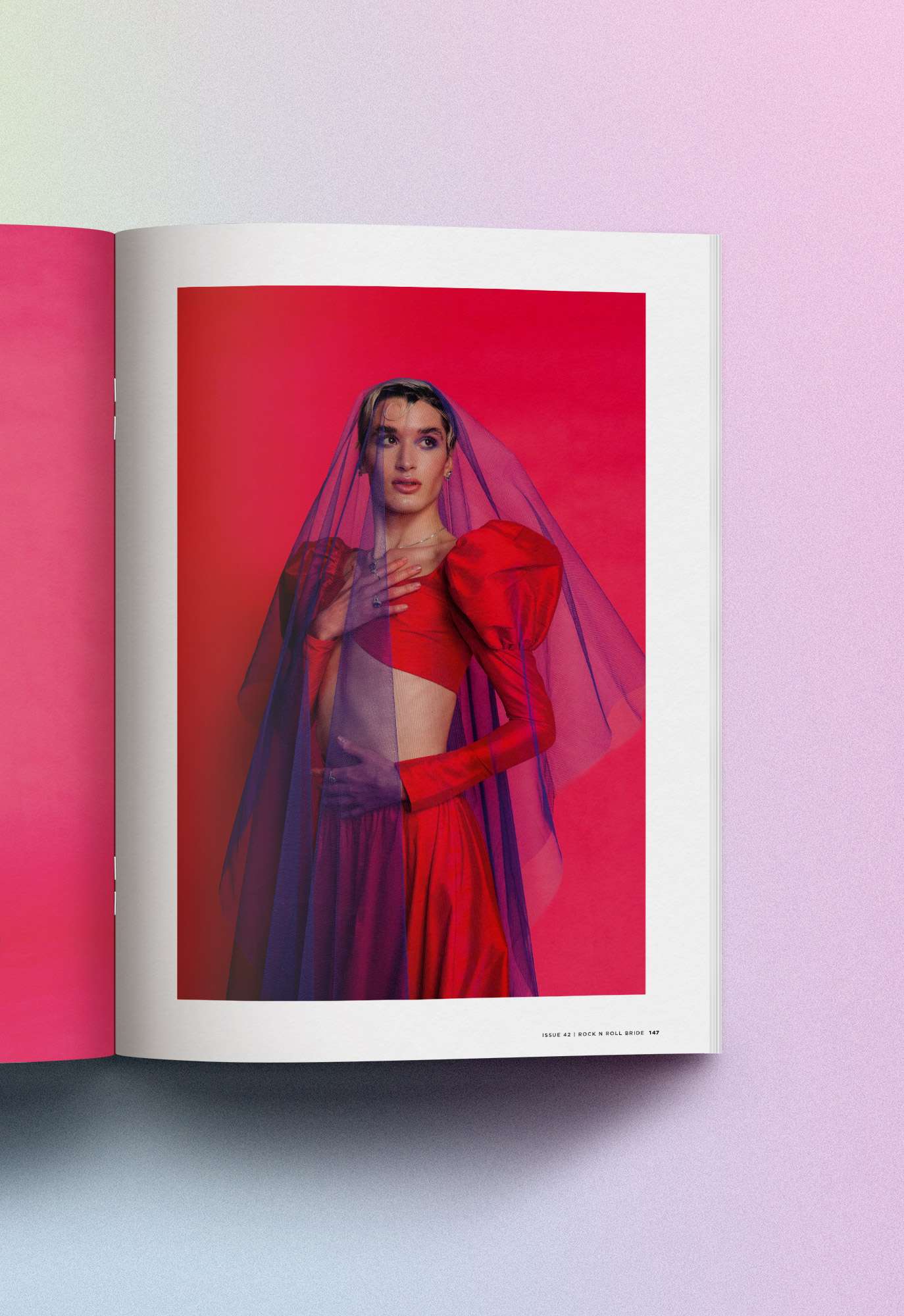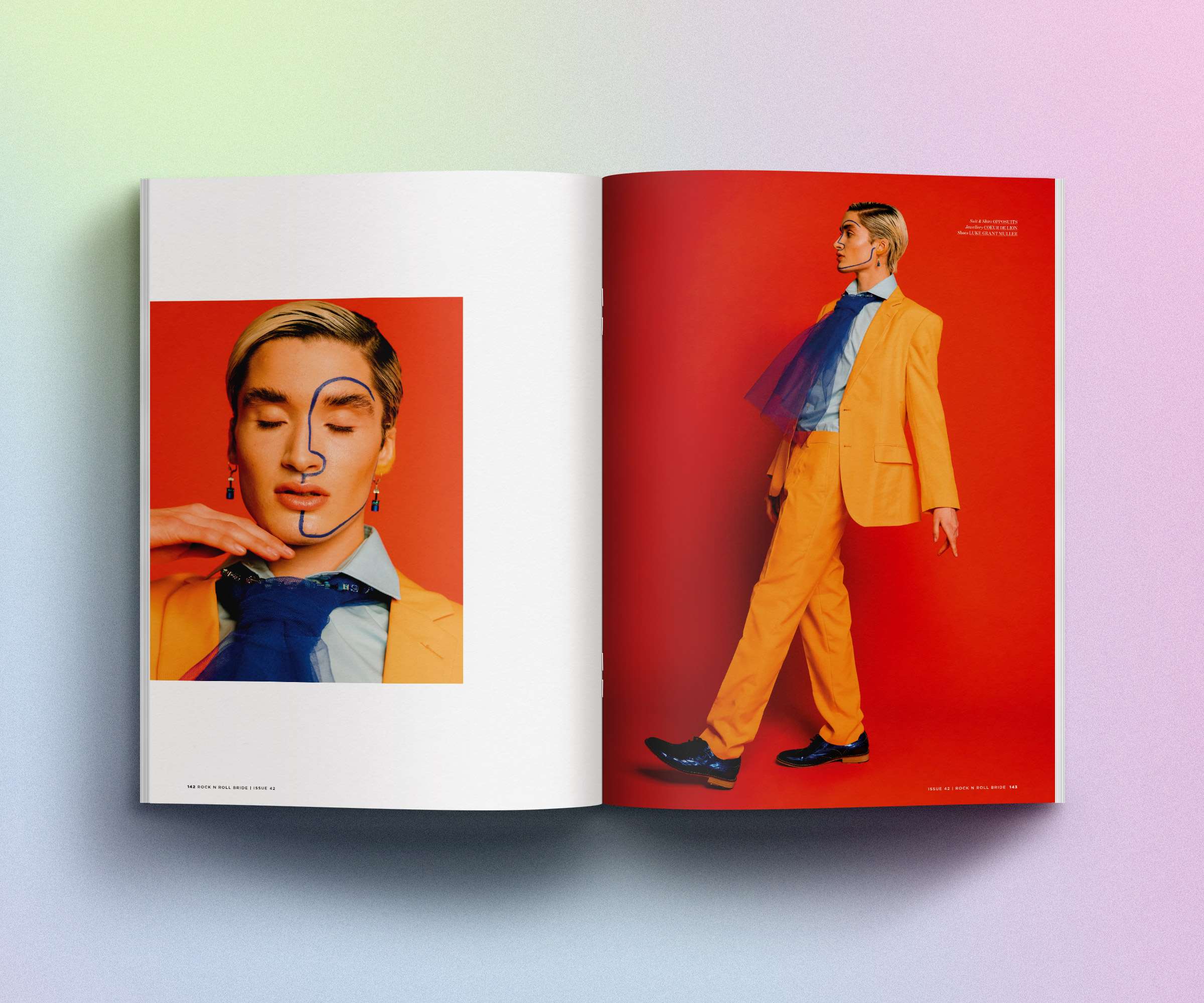 To go alongside this epic shoot, we've gathered some extra colourful wedding and home décor content to inspire you too. Kat has written all about her recent trip to the Maldives (there's nothing more life-affirming than that crystal clear turquoise blue water!), our resident interiors columnist, Emma Jane Palin, has penned a piece all about injecting colour into your home, while Kate Forsyth, is talking all about how to do the same with your wedding.
Our real bride columnist, Rachel Darwin, finally got hitched in September and as well as sharing some of her gorgeous pics, she's talking about the myth of being the 'perfect' bride and why it's quite frankly, total bollocks! And Harri Rose is speaking about ways you can reclaim yourself from diet culture throughout your wedding planning and beyond.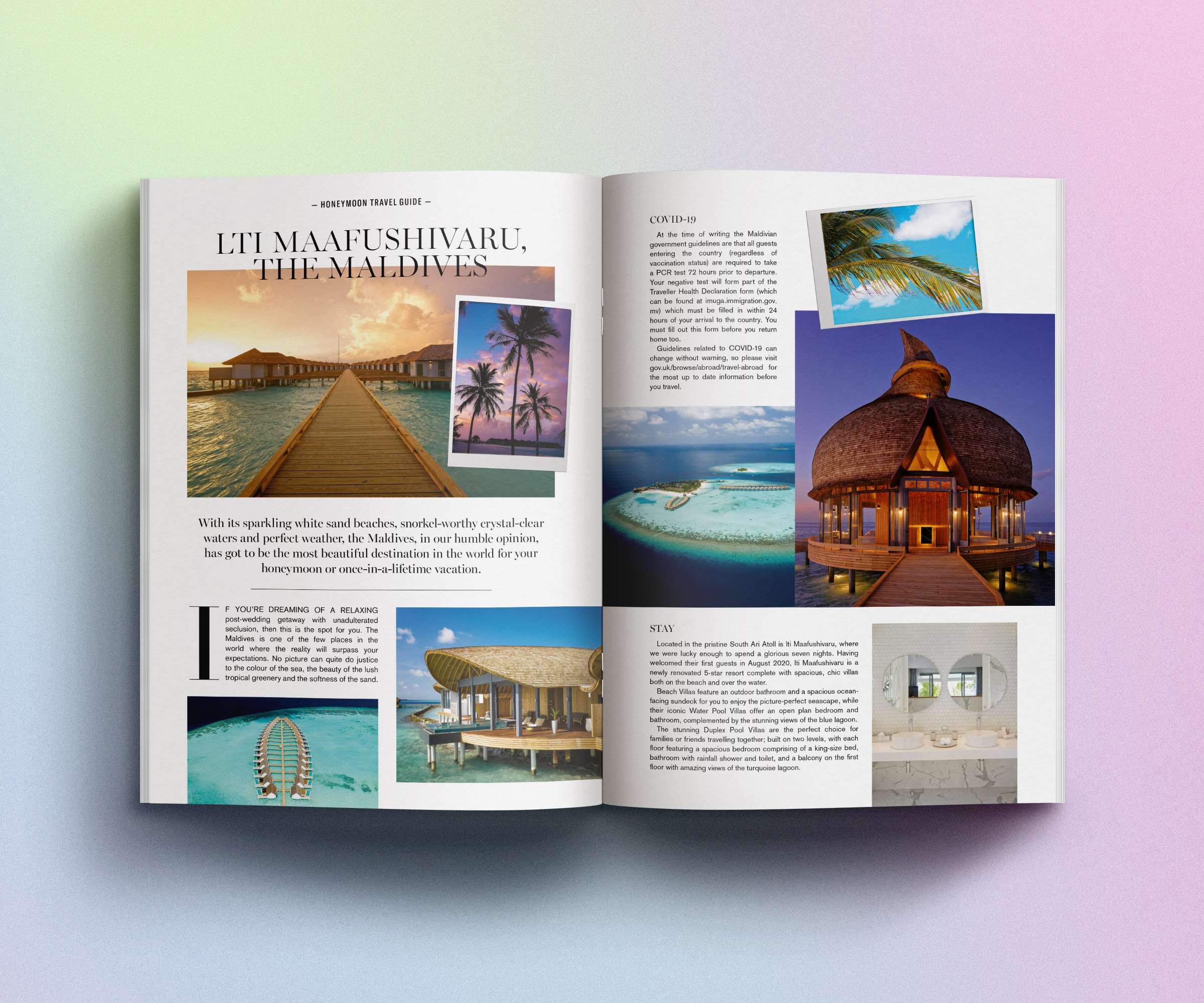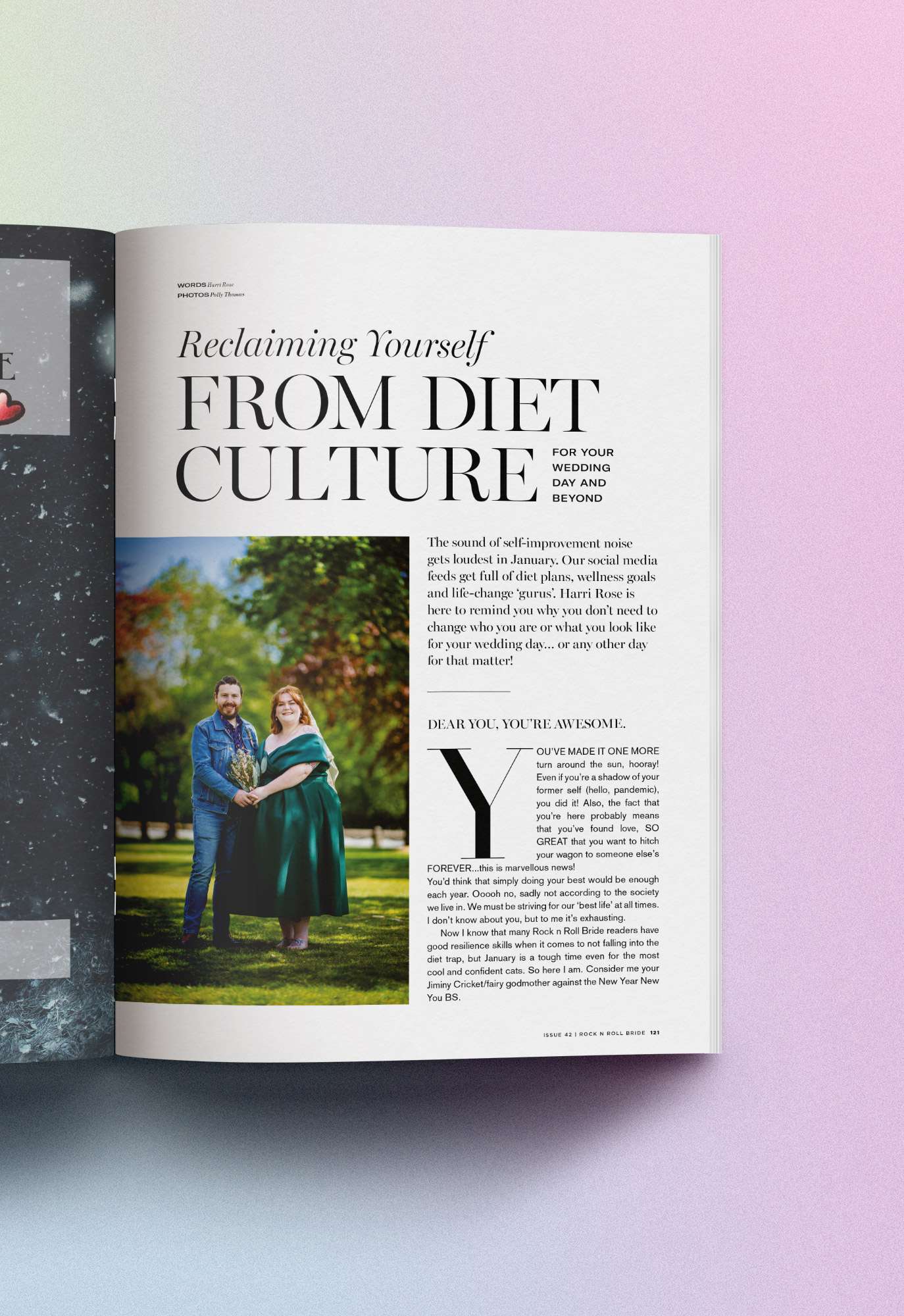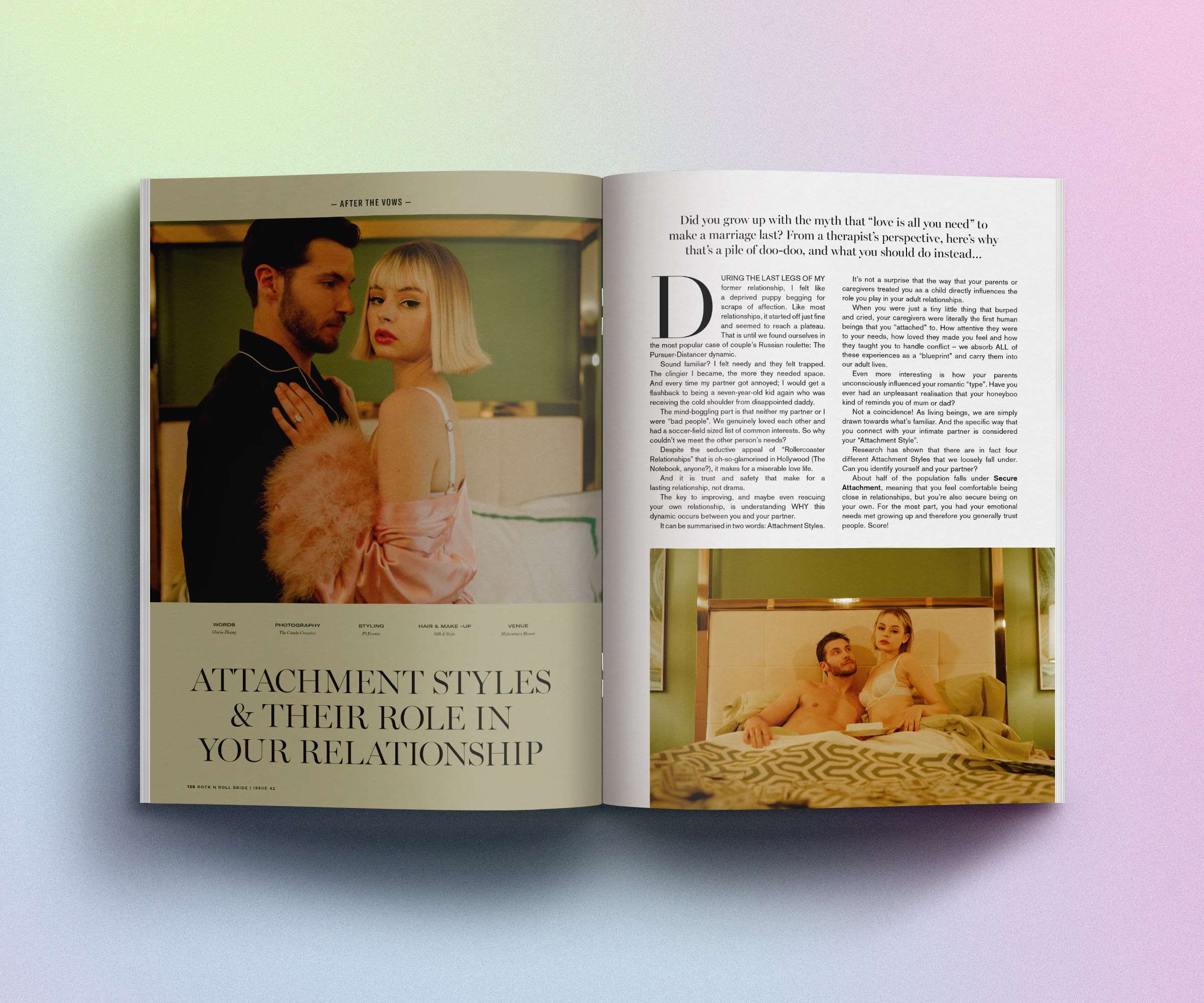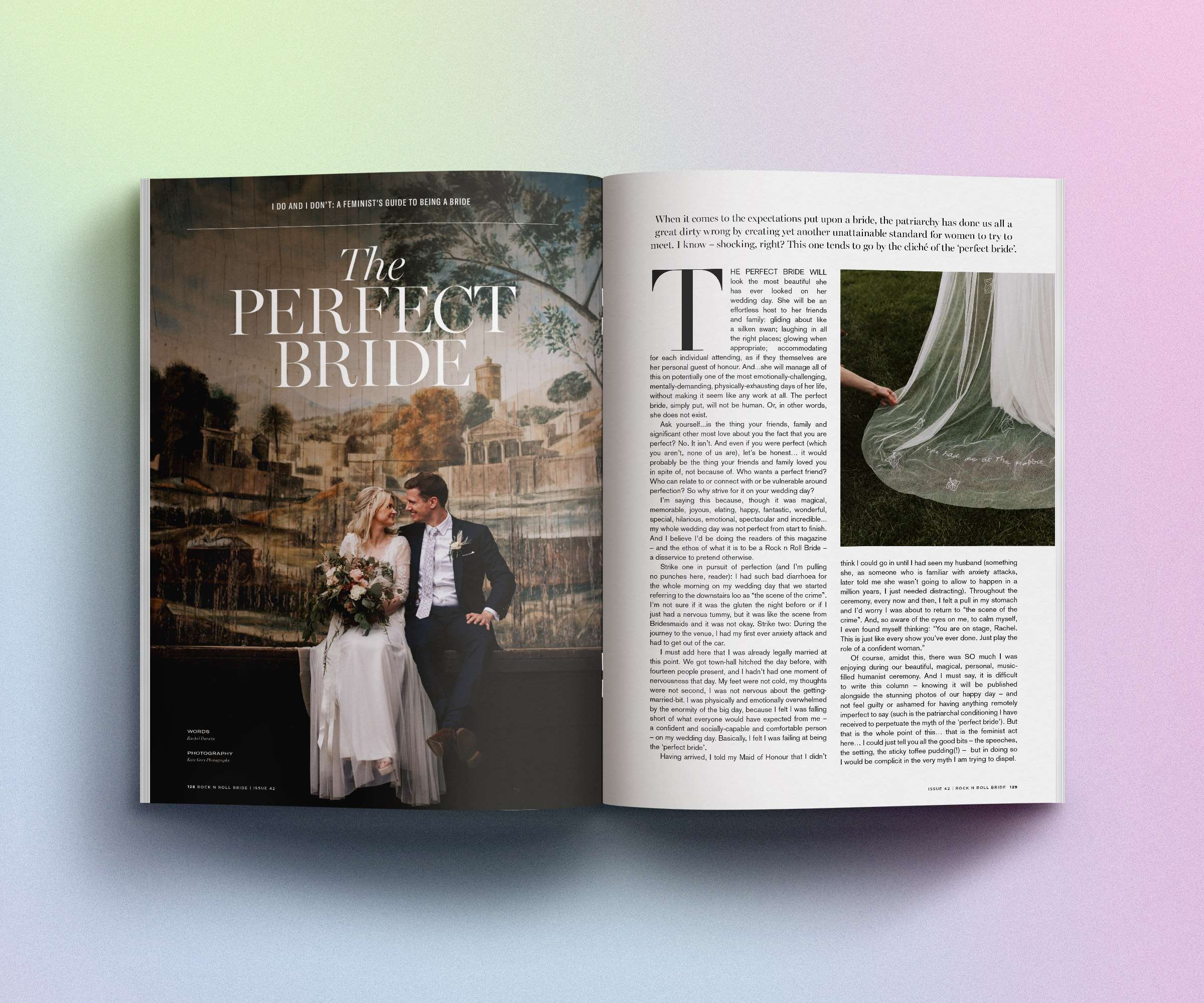 We've also got a brand-new columnist – relationship expert, Gloria Zhang. Over the next few issues, she will be covering things that will be important to think about going into your marriage. After all, having a beautiful wedding is all well and good, but having a glorious marriage is way more important. First up - attachment styles and OMG is this stuff enlightening!
Thank you from the bottom of our rainbow-filled hearts for your love, support and passion for Rock n Roll Bride. The last few years have been so difficult for so many of us, and at times we weren't wasn't even sure of Rock n Roll Bride would still be here to see in another new year. The fact that we can still wake up every day and create something so many people love is a blessing which all of us are so grateful for.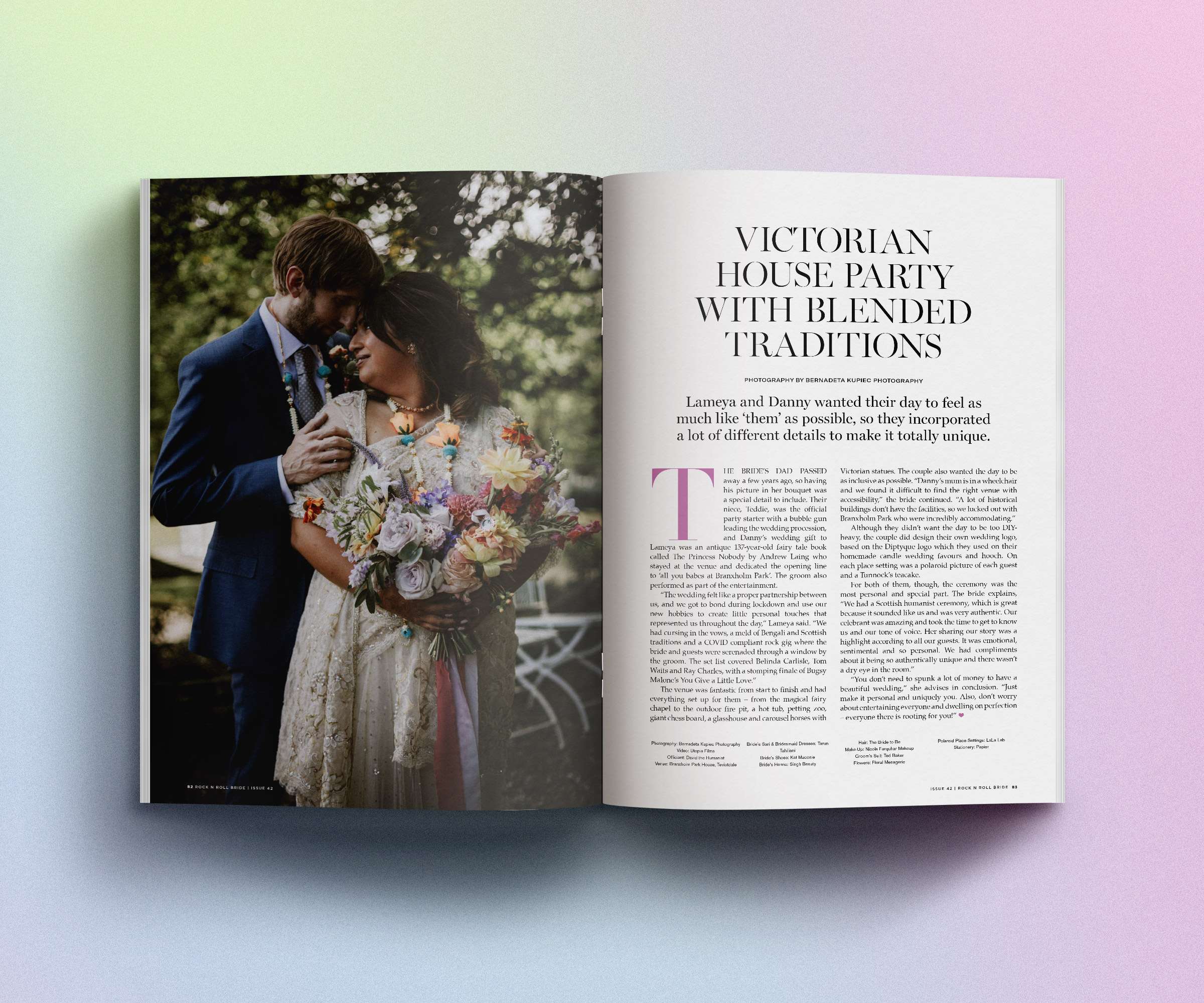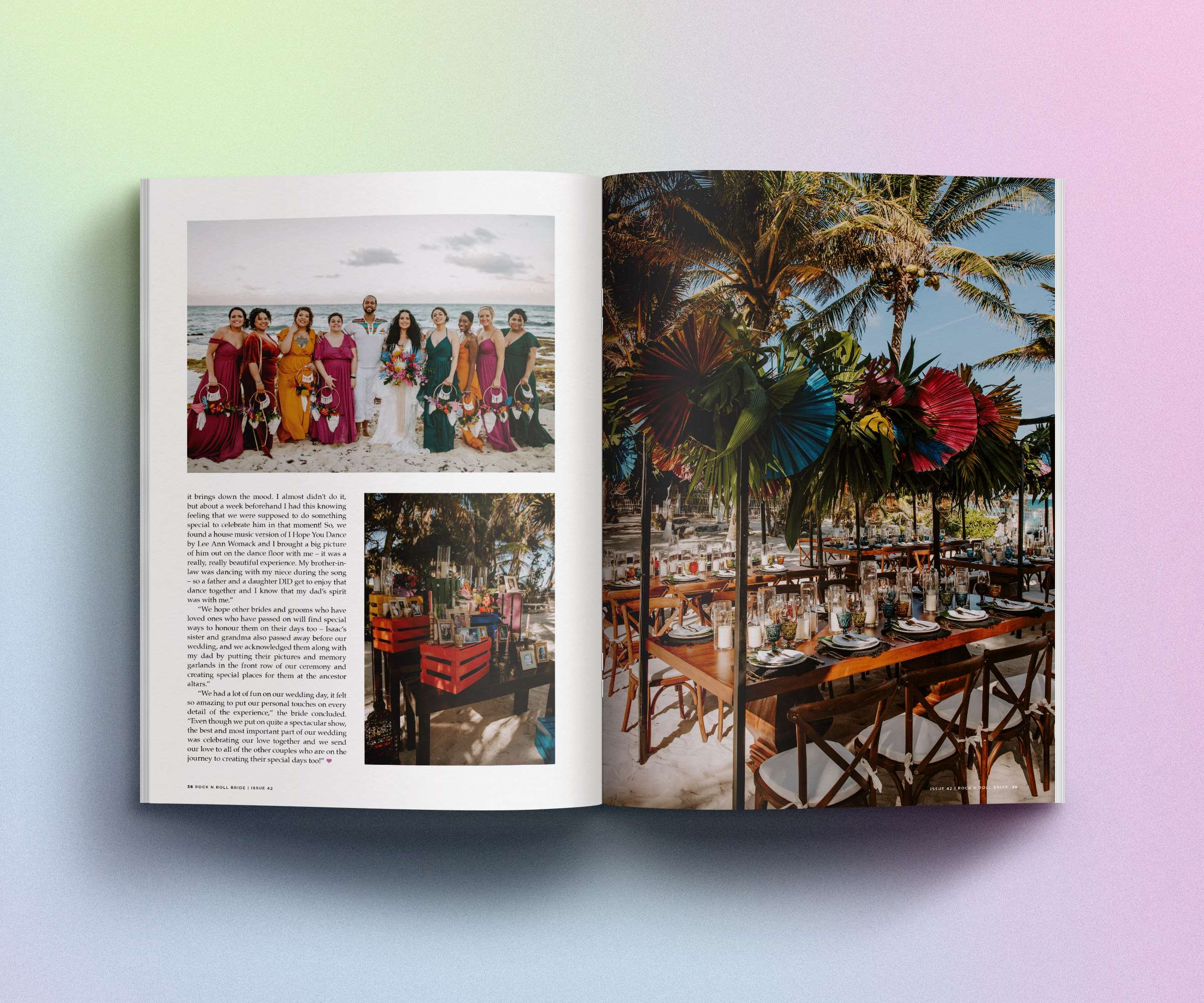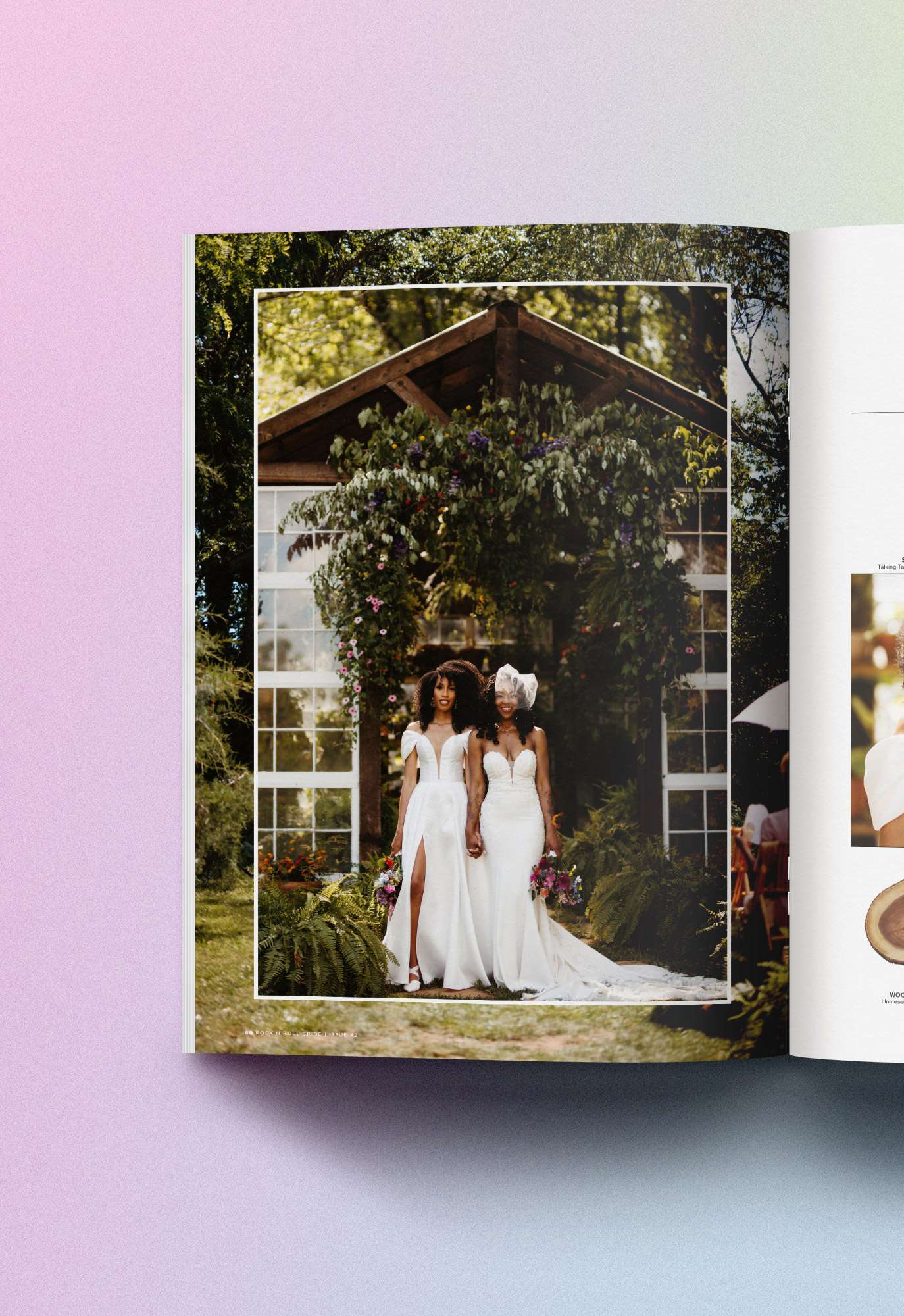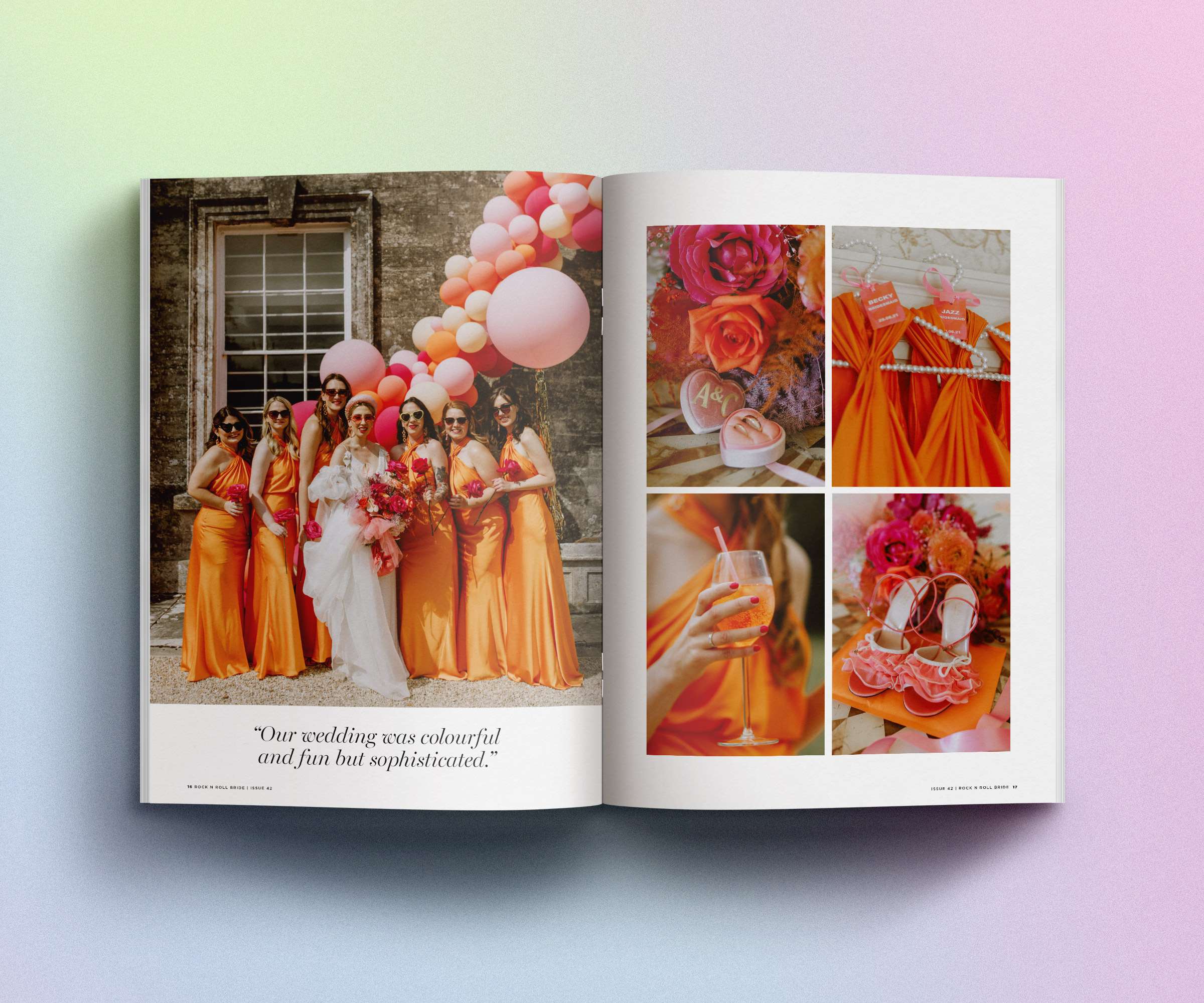 To order just this issue, click below, or you can instead subscribe via this link. UK postage is free and we ship worldwide.
Sorry, this product is now sold out!