Rock n Roll Bride Magazine Issue 25
Sorry, this product is now sold out!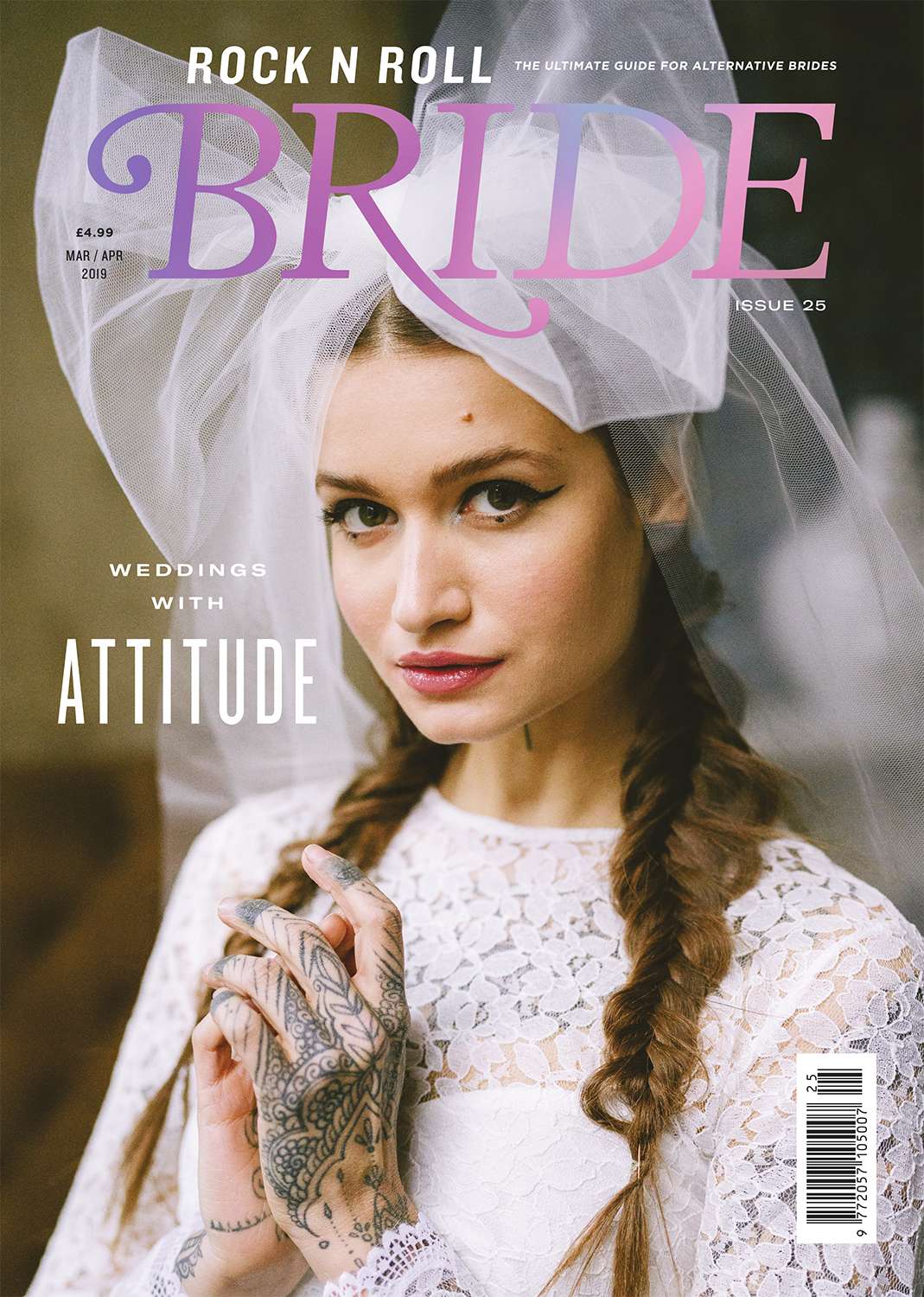 OK friends, we need to talk about this cover because it fills my heart with so much joy I CAN NOT contain myself! Shot as part of the Rock n Roll Bride x Little Mistress campaign (which launches on March 11th!) this may just be my favourite cover ever. I am just obsessed with the juxtaposition of the softness of the image but with our babing model Elisabetta looking fierce as hell. If you have a copy of my book we actually used her for the gothic bride images in that too, but I loved working with her so much I had to book her again!
Oh and that bow? That was a random scrap of tulle that we tied around her head for the very last shot of the day. We'd shot everything we needed to and we we're basically just dicking about. Apparently playtime is when the real magic happens!
The full Rock n Roll Bride x Little Mistress campaign images are featured inside this brand-new issue and I'll be sharing ALL the details and links to buy the dresses when they drop on 11th. Eeek, I can't wait!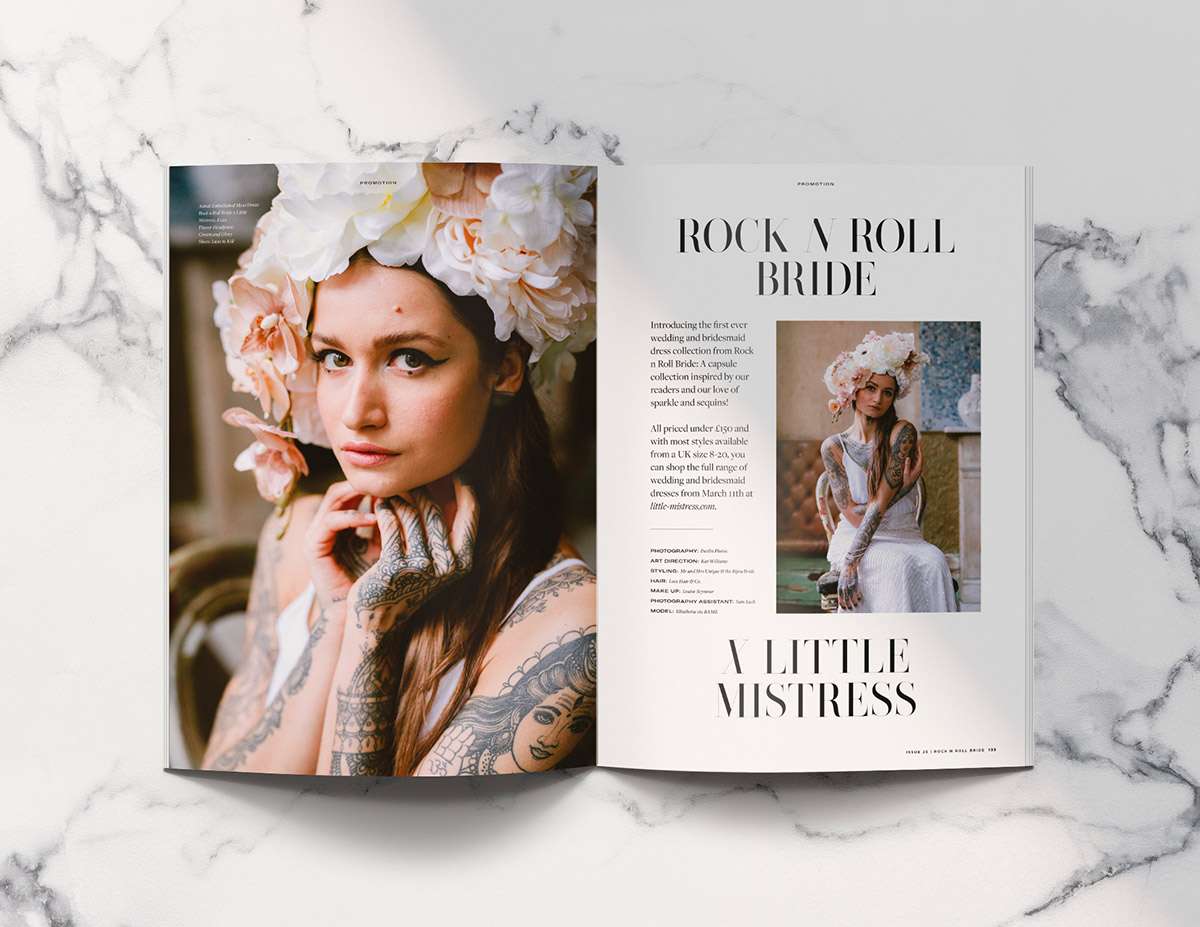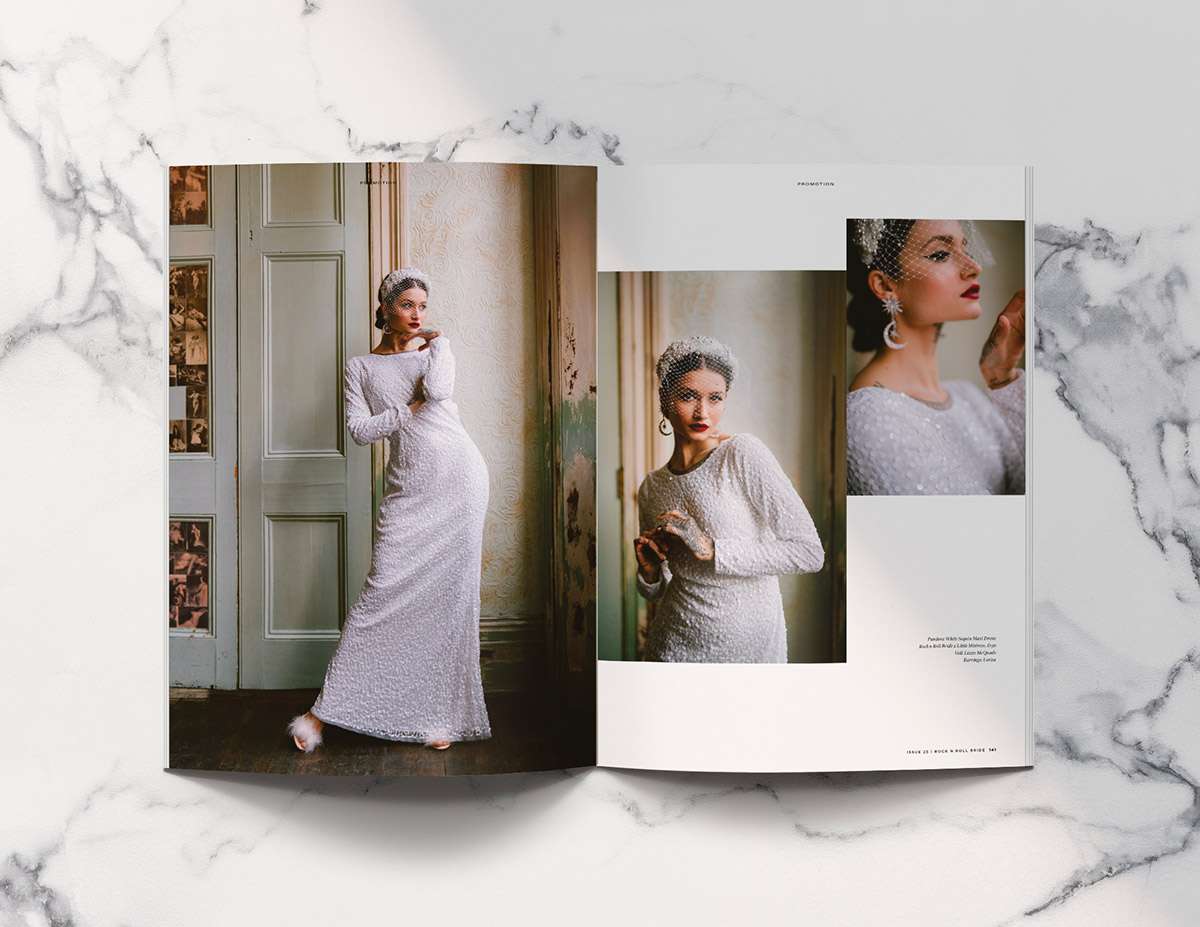 So what else will you find inside issue 25? We always try to show a really diverse collection of wedding styles so whatever kind of wedding you're having I hope you'll find something to inspire you. Here's a few teases...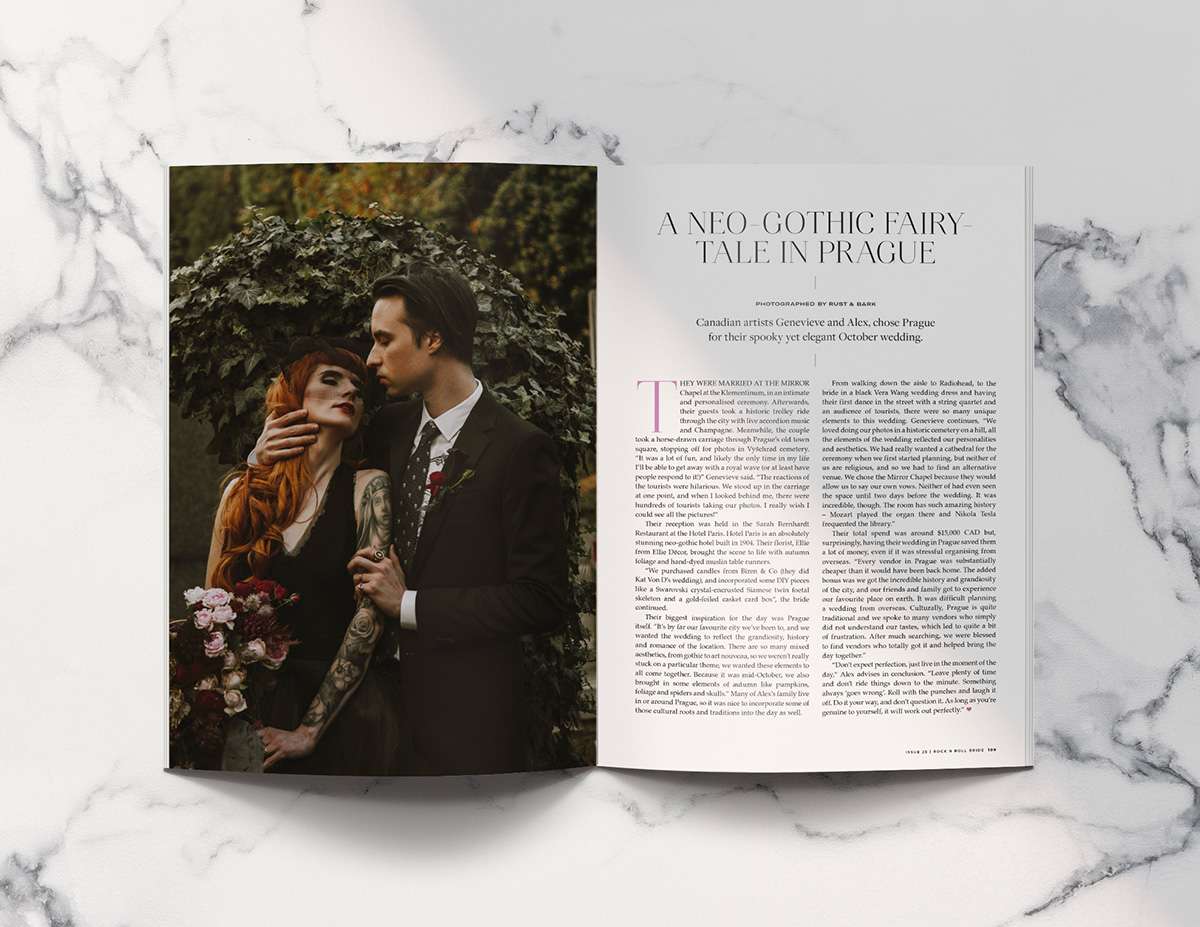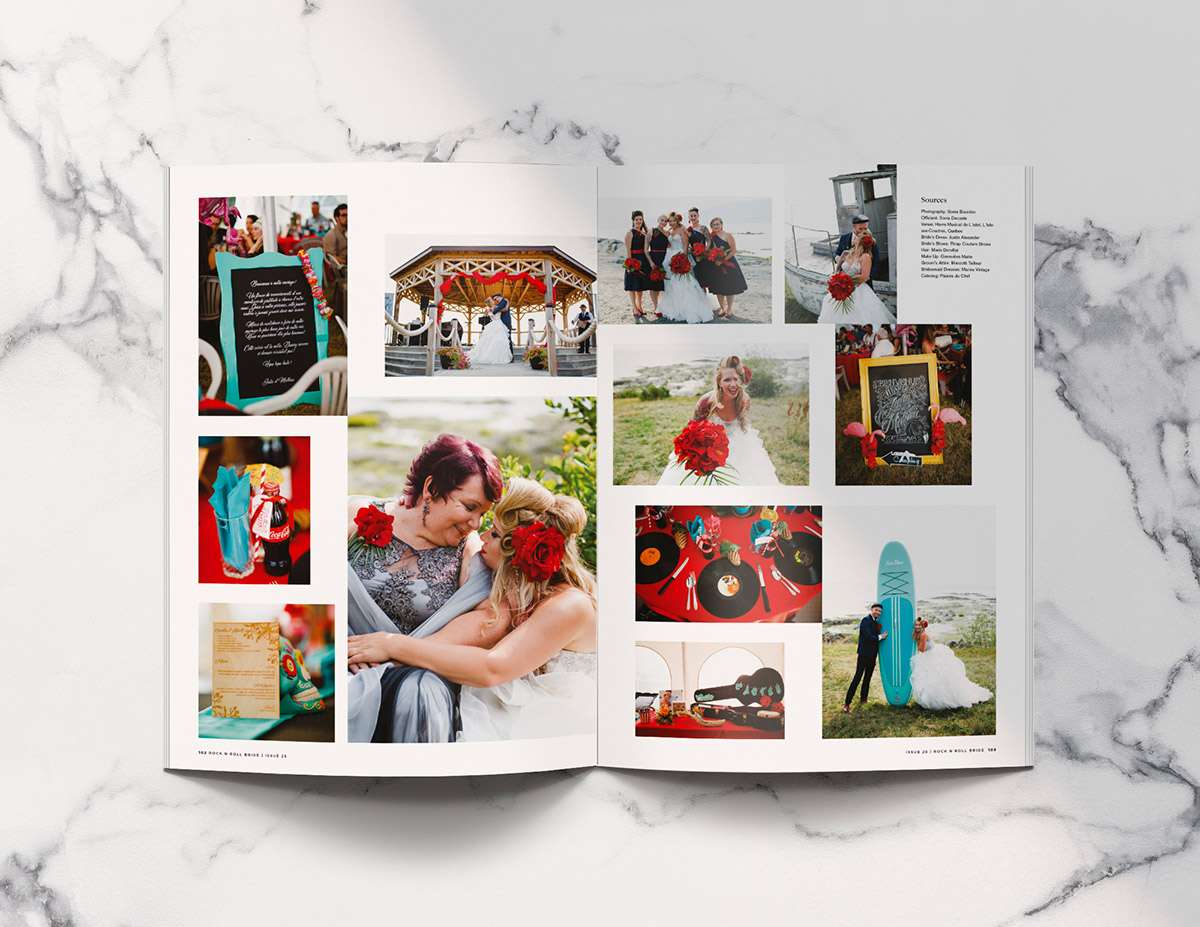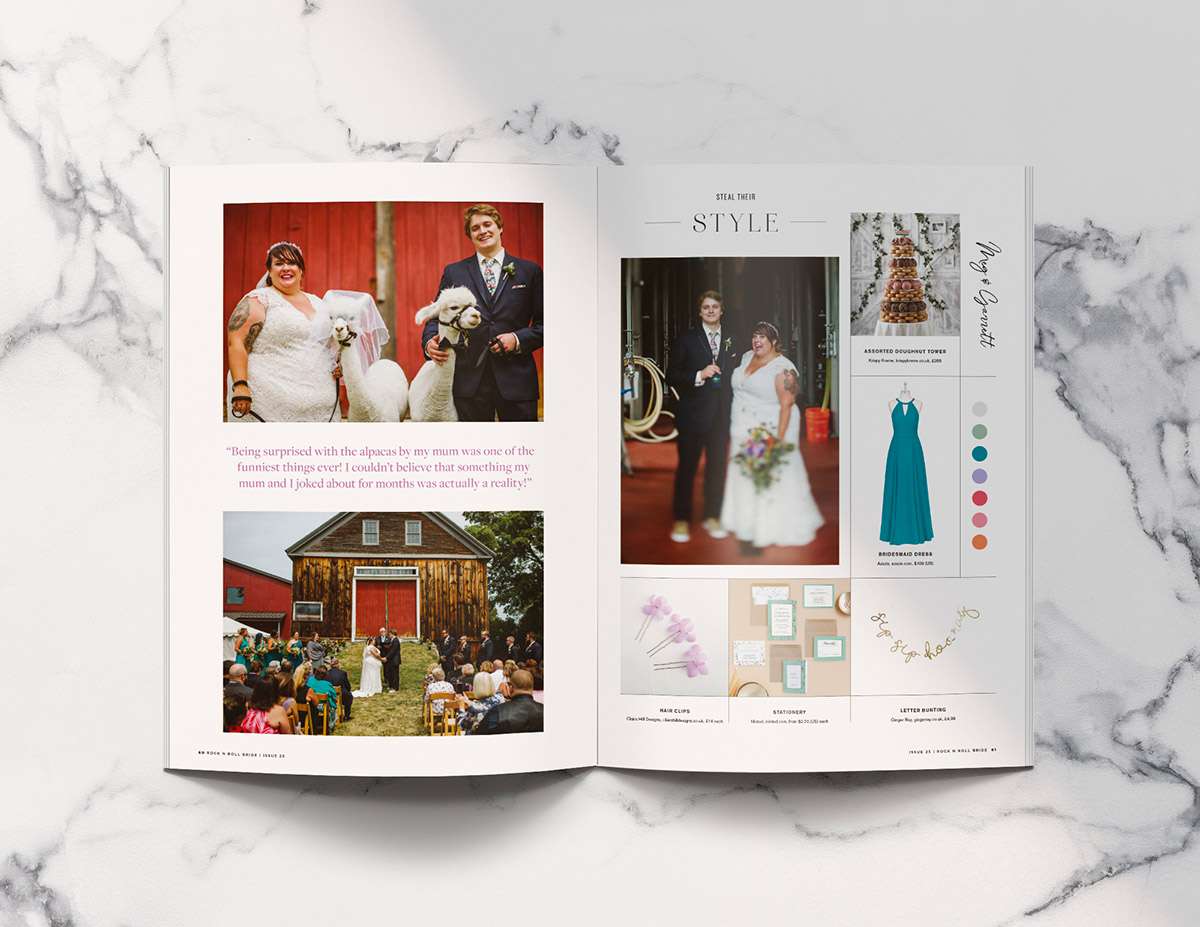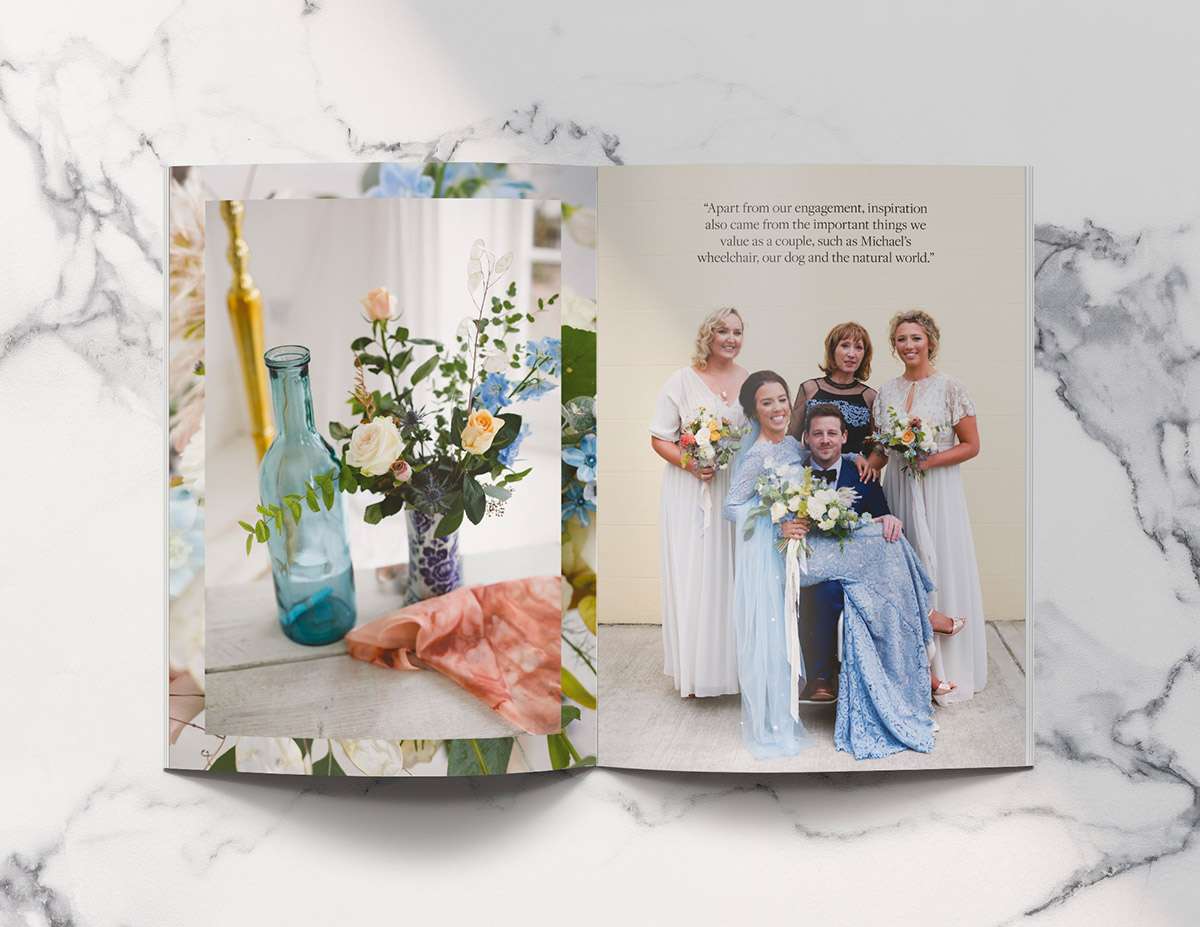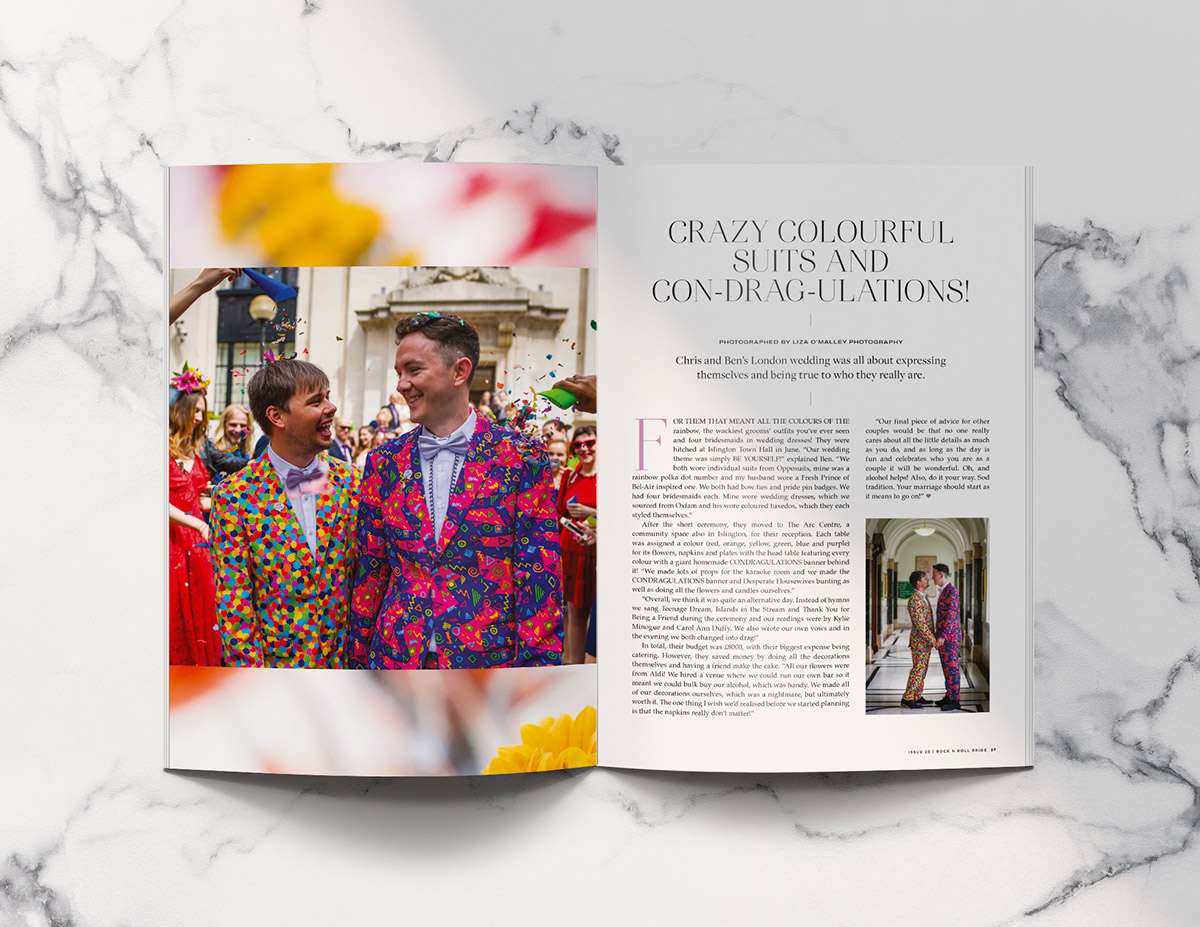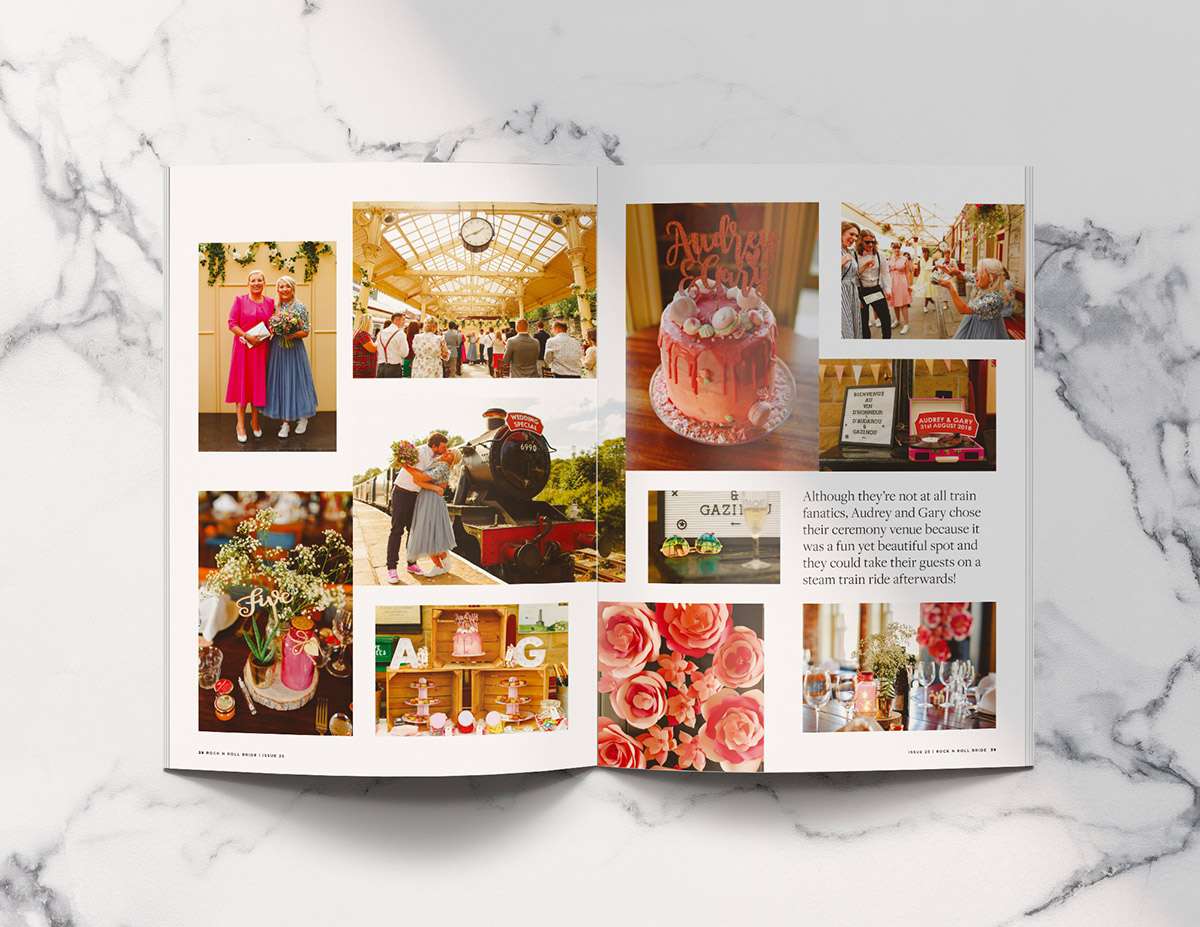 This issue also brings a brand-new feature! There is always a lot of honeymoon chat in the Rock n Roll Bride Facebook group so I thought why not add a honeymoon travel guide!? Each issue we'll be covering a different place around the globe with our tips, recommendations and advice for those off the beaten path vacation ideas. After all, if you're having an alternative wedding you'll probably want an alternative honeymoon too. If you have any places you'd like us to cover in future then feel free to let me know!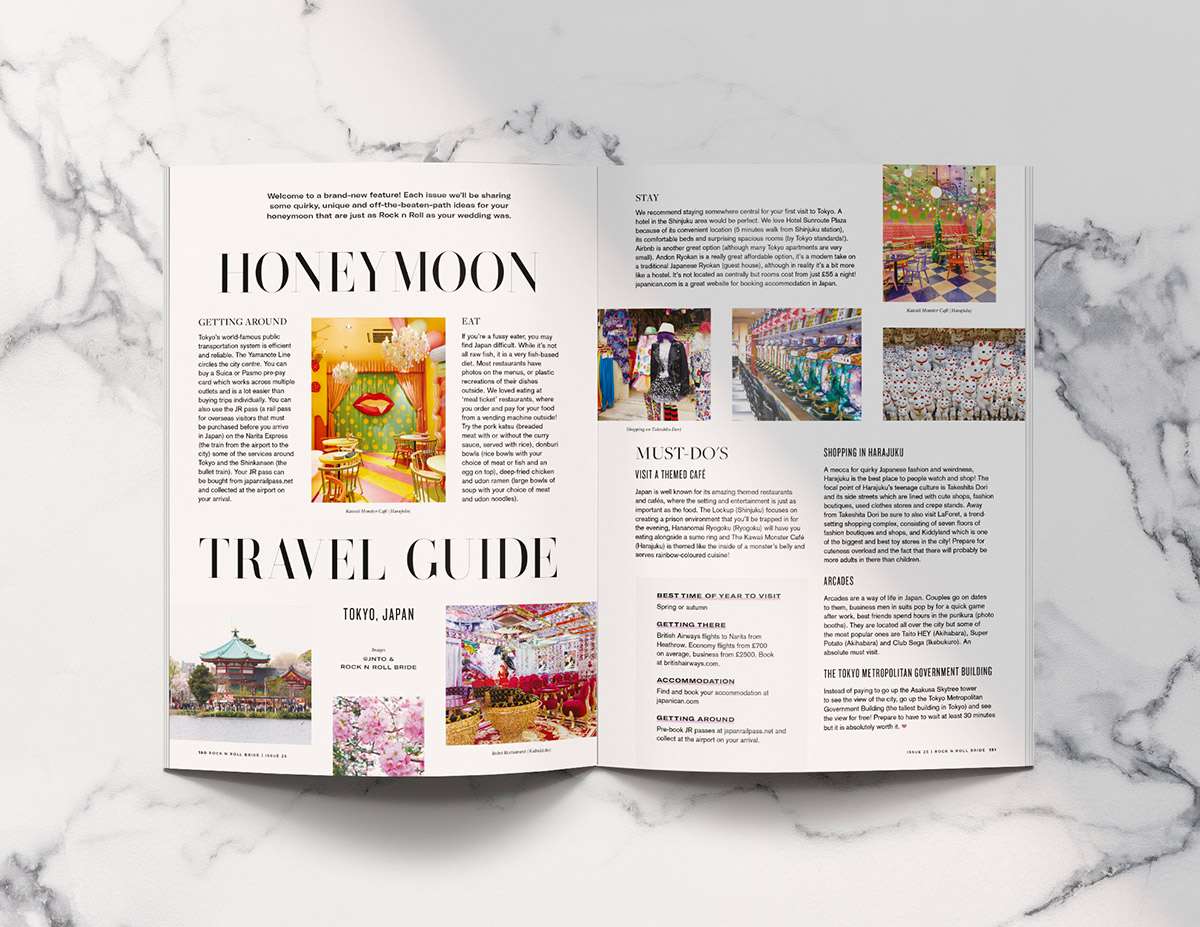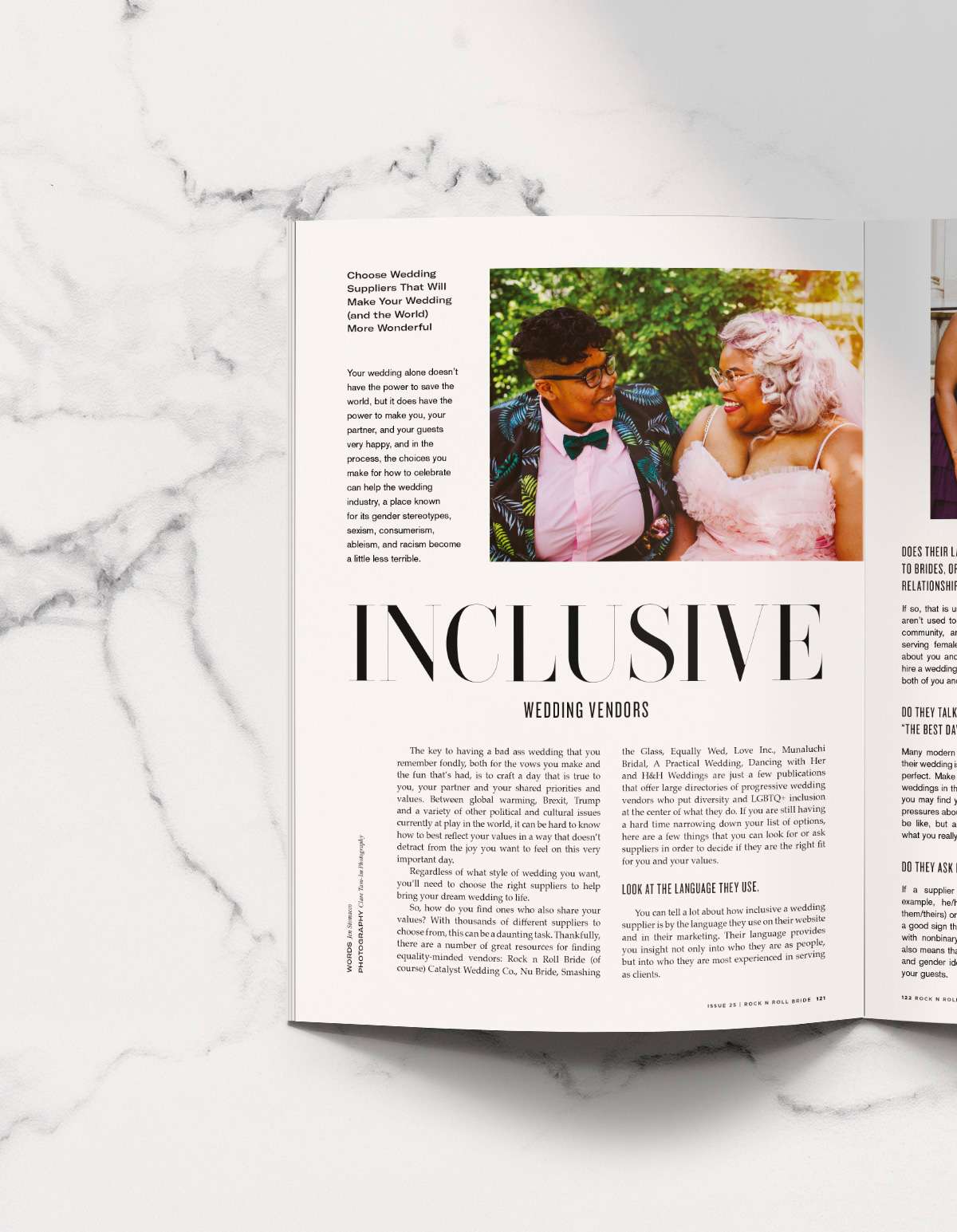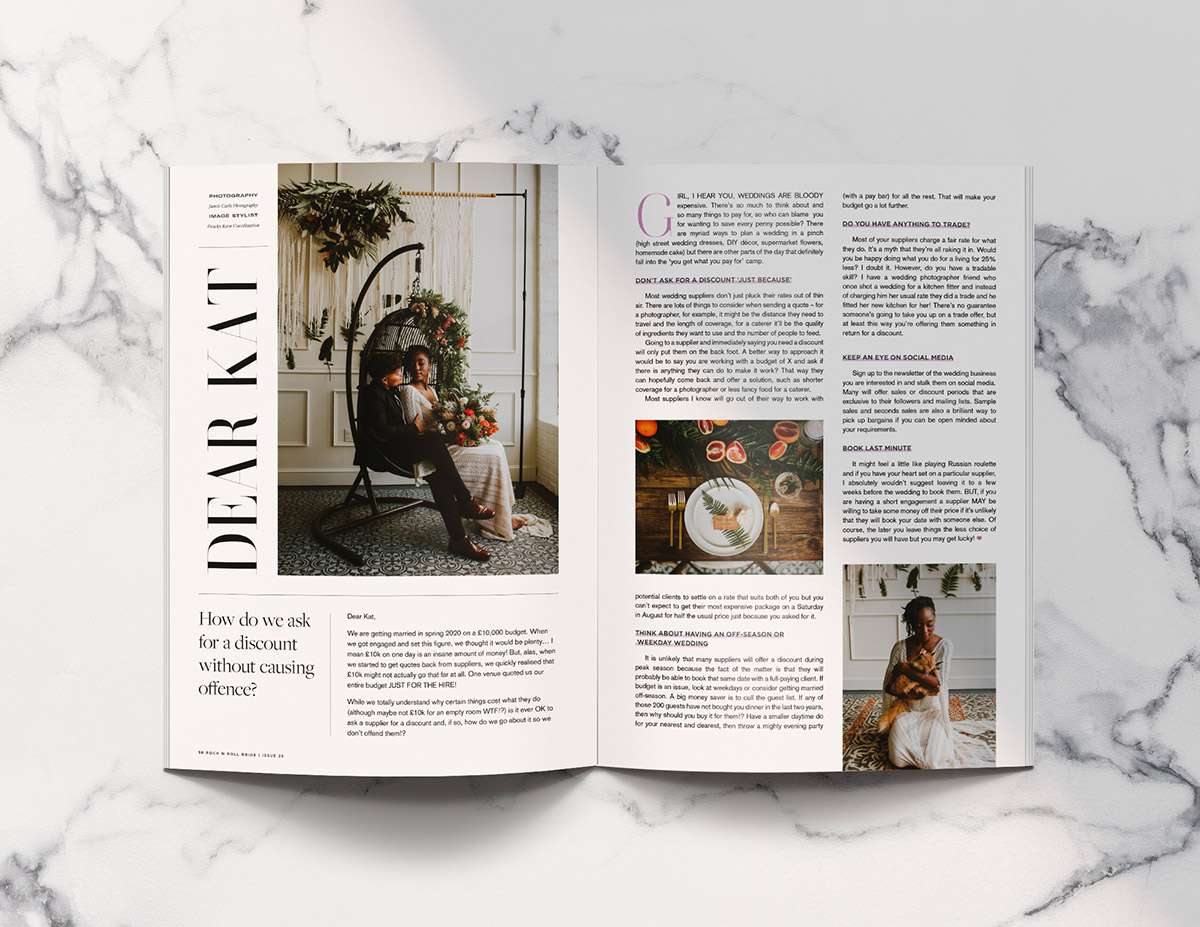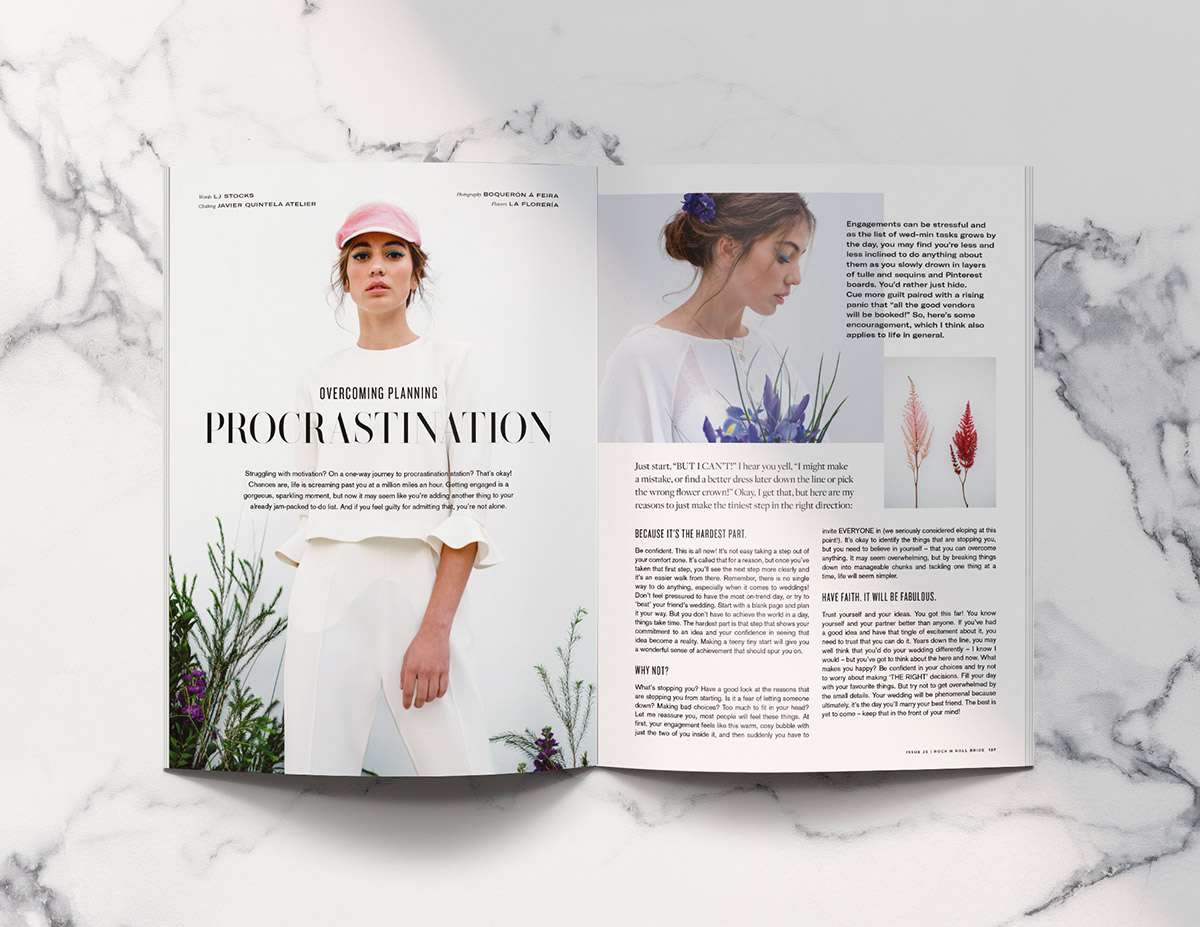 I really think you are going to LOVE this issue so why not buy it now or subscribe today? Our last issue sold out online in less than a month (!) so if you'd rather have it delivered to your door instead of trawling the high street, then hop to it pronto and secure your copy right away.
Big love to all our advertisers who continue to support what we do and make producing Rock n Roll Bride magazine a reality! This month I'd like to give a special shout out to one of our newest advertisers, Krispy Kreme (did you know they do doughnut towers especially for weddings?!) Oh my, is that the dream or what!?
Sorry, this product is now sold out!