Rock n Roll Bride Magazine Issue 5
Sorry, this product is now sold out!
Do you yearn for a wedding magazine that features brides just like you? Realistic budgets, creative ideas, weddings that you wish you'd been invited to? Is practical, actionable wedding planning advice something you crave? Are you sick of trawling through page after page of advertisement for companies you aren't interested in and products you can't afford?
ME TOO, which is why I started Rock n Roll Bride in the first place!
Today I can finally reveal the cover of the brand new issue. Isn't she a beaut!? Again, we have a gorgeous real bride on the cover, Julia, who's Queensland wedding is featured inside. From ceremonies in rainstorms to puppy bridesmaids and drag queen officiants, issue 5 features some hella inspiring real weddings.
But we're not all about the pretty, inside you'll also find some awesome articles written by some fantastic contributors including my own mum (yes, really!) There's some killer photography advice for those of you who are having winter weddings, affordable decor ideas and DIY projects a-plenty. I don't want to give too much away, but believe me when I say this will be the best £4.99 you'll spend all month!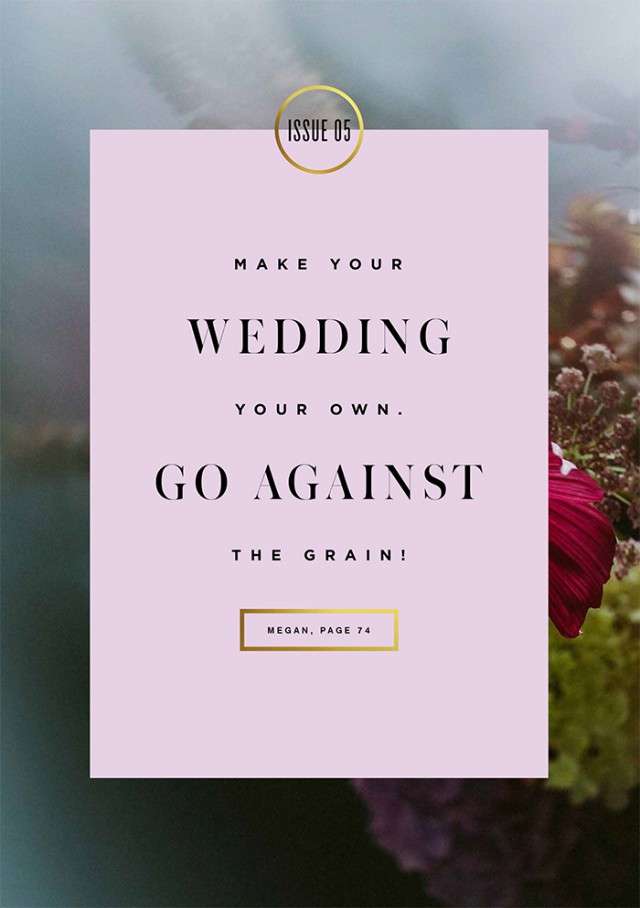 Thank you for all your love, passion and support for the magazine. We couldn't do it without you!
Sorry, this product is now sold out!