Sorry, this product is now sold out!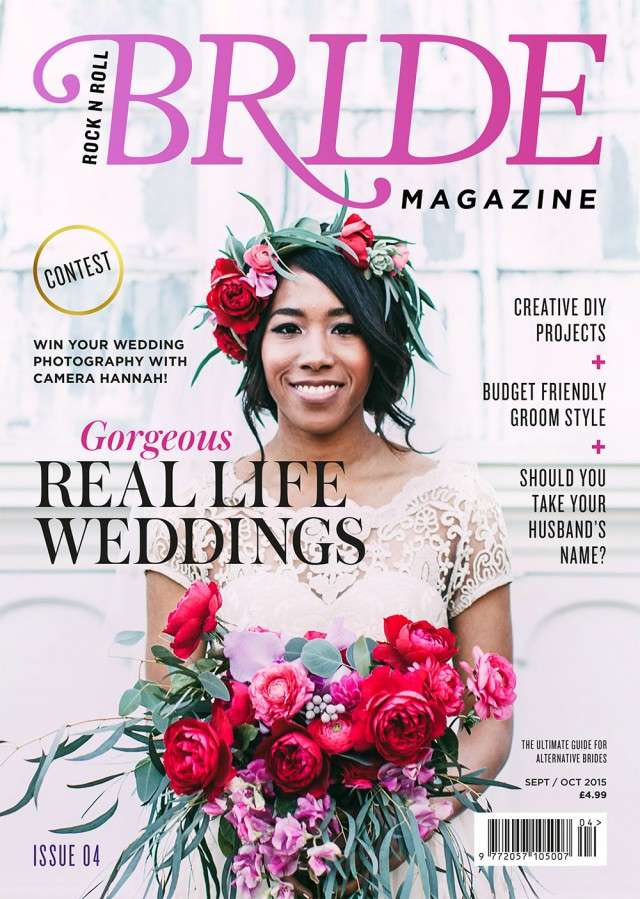 I've been like a kid at Christmas, desperate to rip open her toys for weeks but finally - finally - the day has come. Issue 4 of Rock n Roll Bride magazine hits UK newsstands TODAY. Cue the fireworks!
So, who wants a sneak peek inside this eagerly anticipated issue? As you can see the whole magazine has been completely redesigned to reflect our new branding including a new masthead and a colour palette of deeper pinks and gold accents.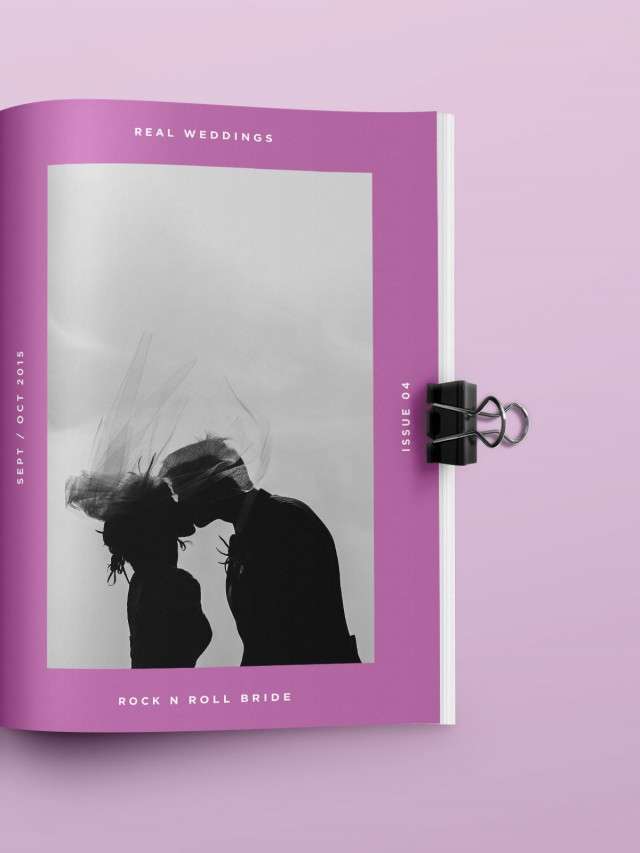 And oh yes, this issue does have a unicorn and skull wedding inside!! No big deal...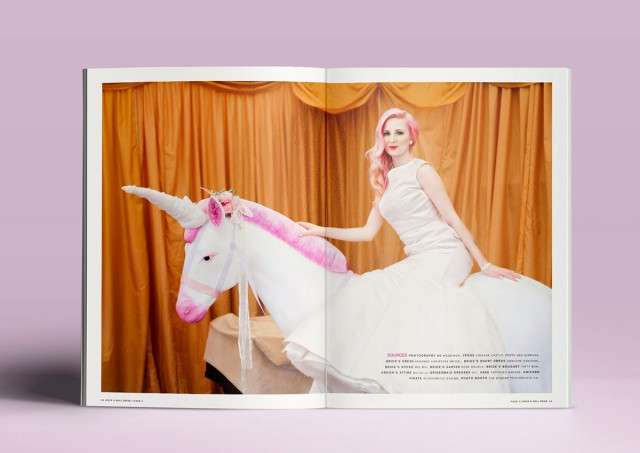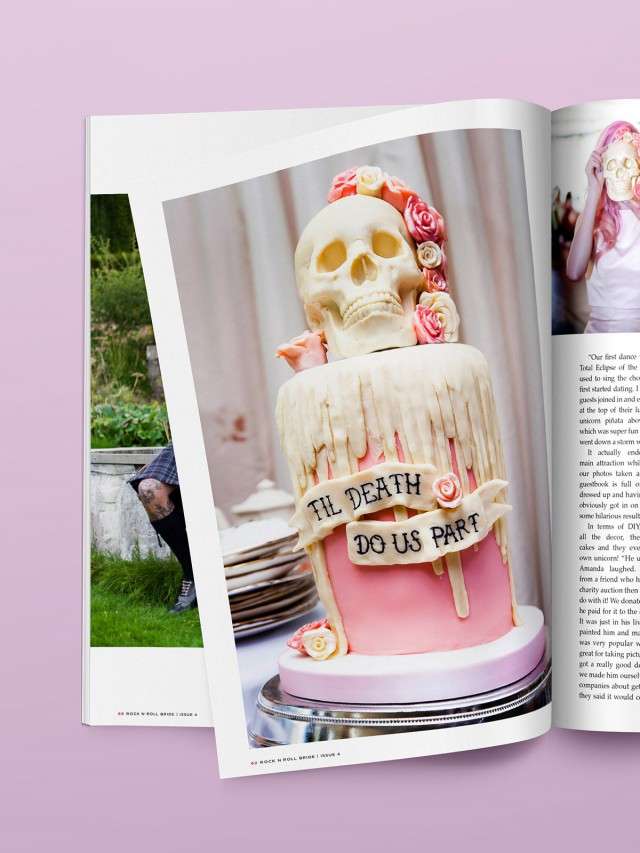 This issue is packed. On top of the 100+ pages of real wedding inspiration, Shelley from Pretty Thrifty shows you how the boys can look super cool even on the tiniest of budgets. We also have a do-it-yourself hand-tied bouquet tutorial from Green Parlour and a beyond beautiful ombre tulle skirt DIY from the babes at Bespoke Bride.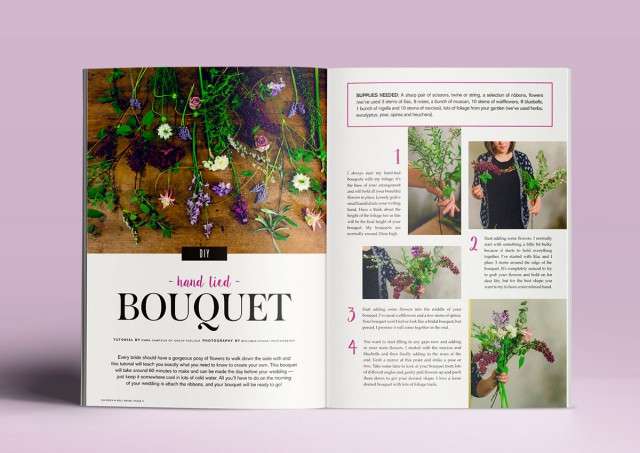 One of my favourite things is the new Steal Their Style pages. The carefully curated lists accompanying each wedding will show you exactly how to get a similar look for your own big day without breaking the bank.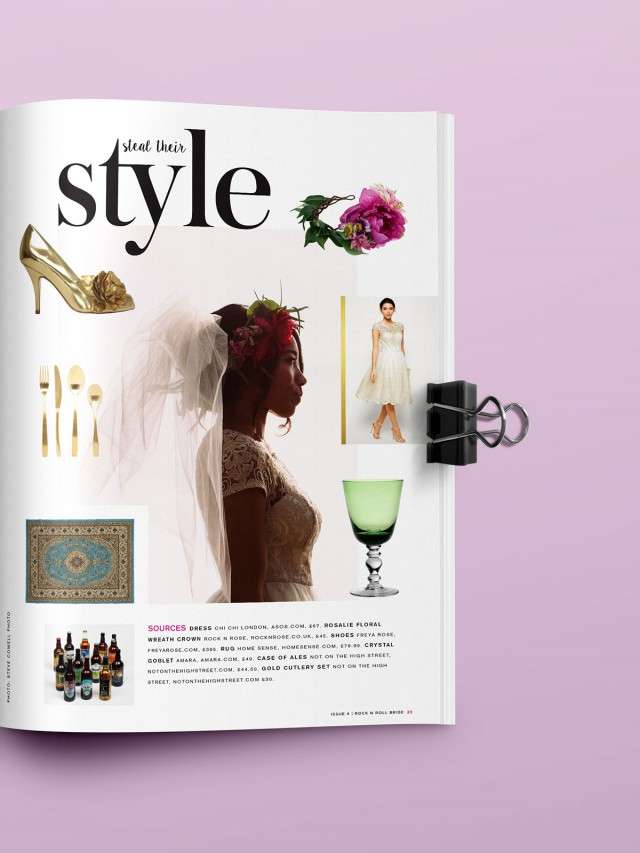 One article I think deserves a particular shout out is the one written by my babe Nova from Nu Bride on cultural representation in the wedding industry. Her passion for the subject is so inspiring.
To reflect this we also have the beautiful Chie on the cover. Believe it or not it is pretty much unheard of for wedding magazines to have non-Caucasian brides on their covers (unless the magazine is specifically aimed at that market). Diversity and inclusion is something that Rock n Roll Bride has always stood for so I am really proud to have Chie as our cover star!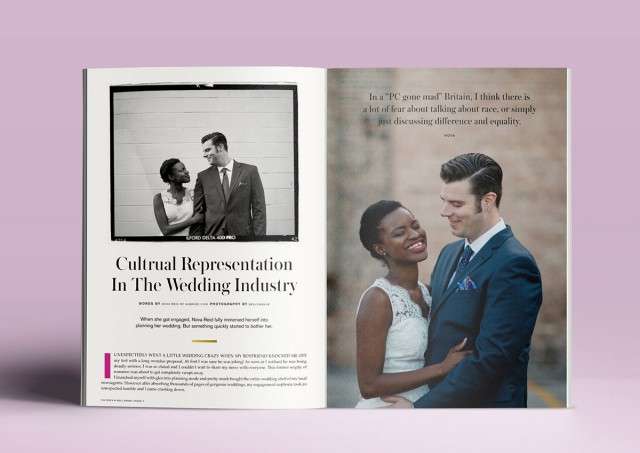 The magazine costs just £4.99 and it's available to purchase at larger WHSmiths and selected independent newsagents all over the UK. For those of you who are not in the UK or if you prefer to buy a copy online, we ship worldwide and postage within the UK is free!
Once you get your copy I would love it if you posted a magazine selfie to Instagram or Twitter using the hashtag #rocknrollbridemagazine. My favourites will be featured inside the next issue.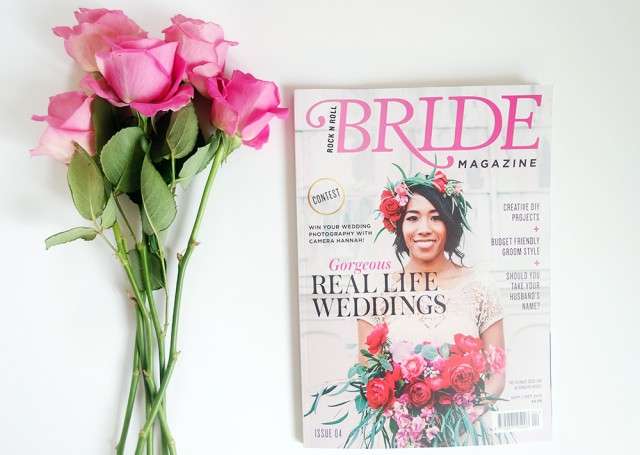 Sorry, this product is now sold out!