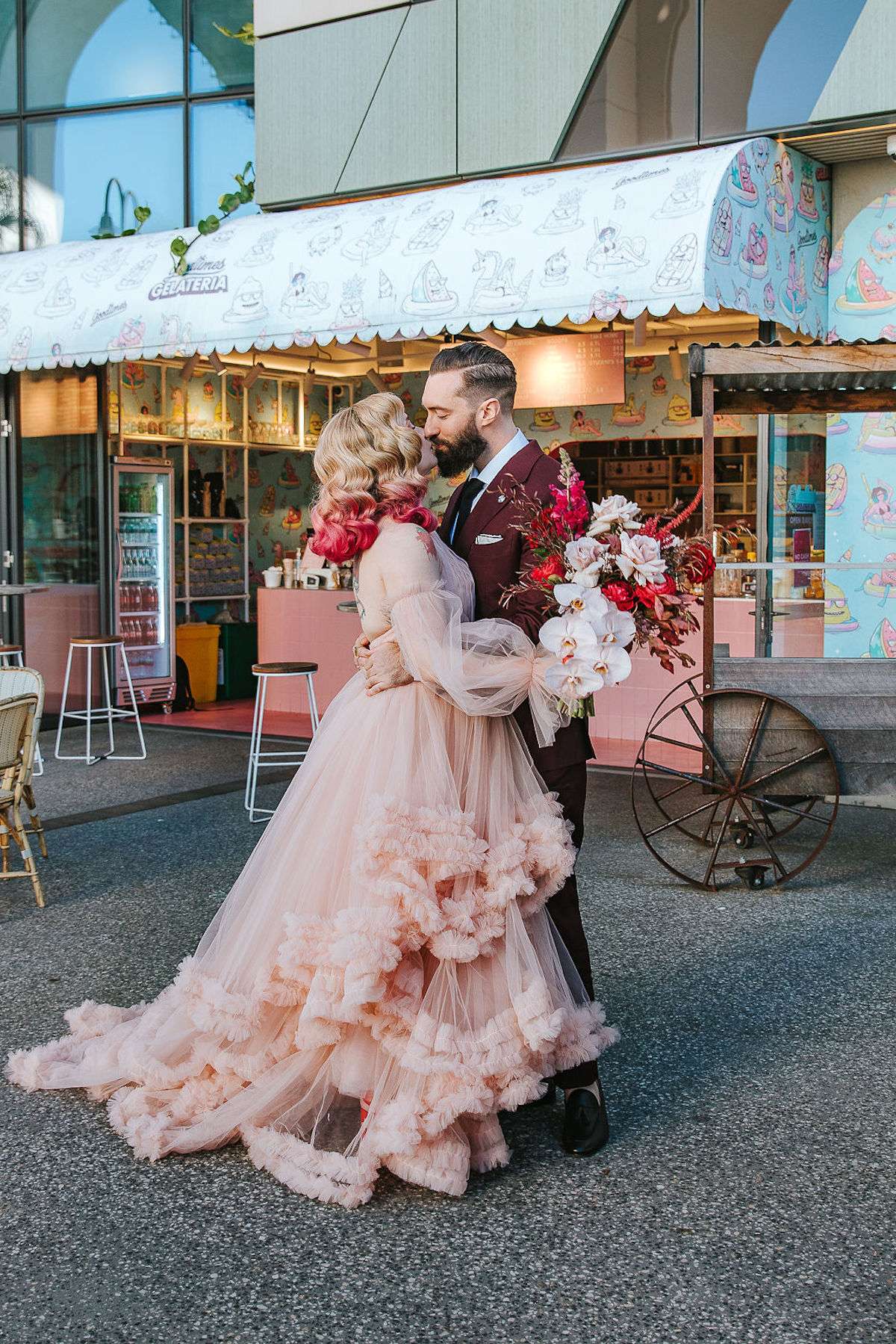 Dreaming of a beautiful pink and red wedding full of greenery, Sophie and Jesse had one aim – to make sure everyone went home with a full belly! The menu was important to the foodie couple, and they were keen to keep everything as relaxed as possible.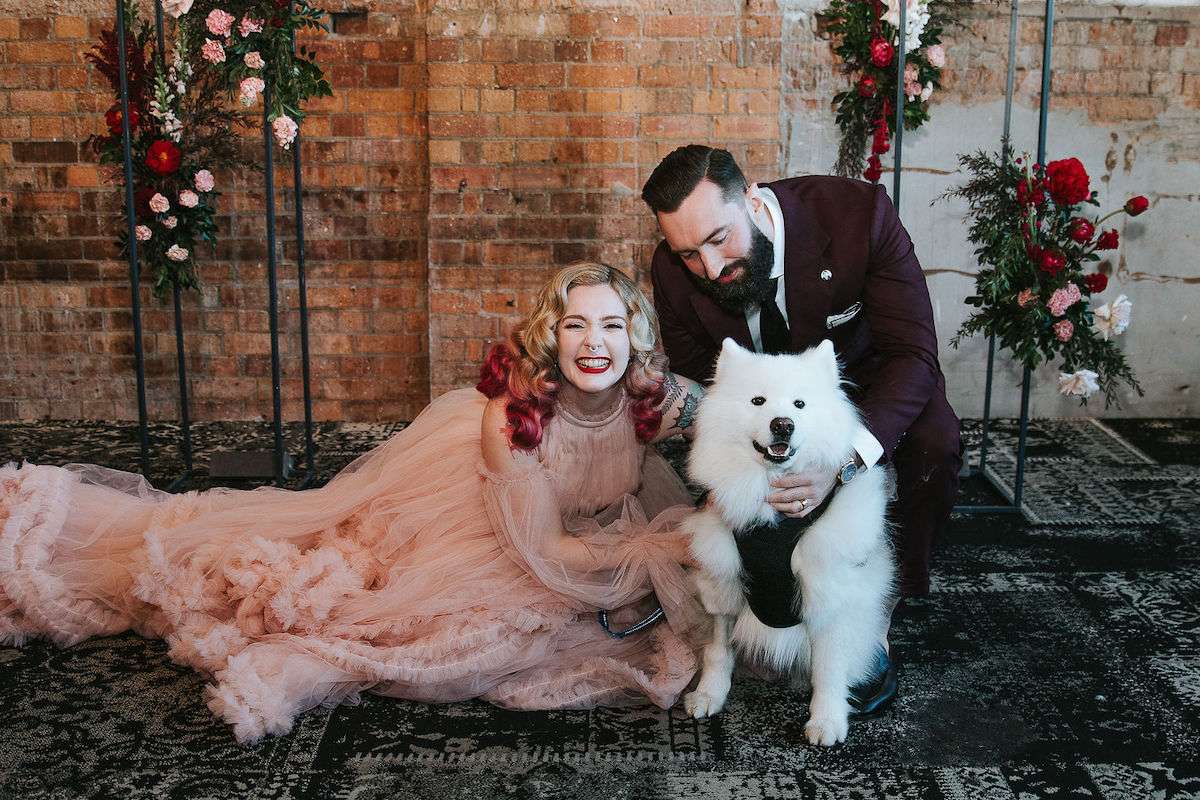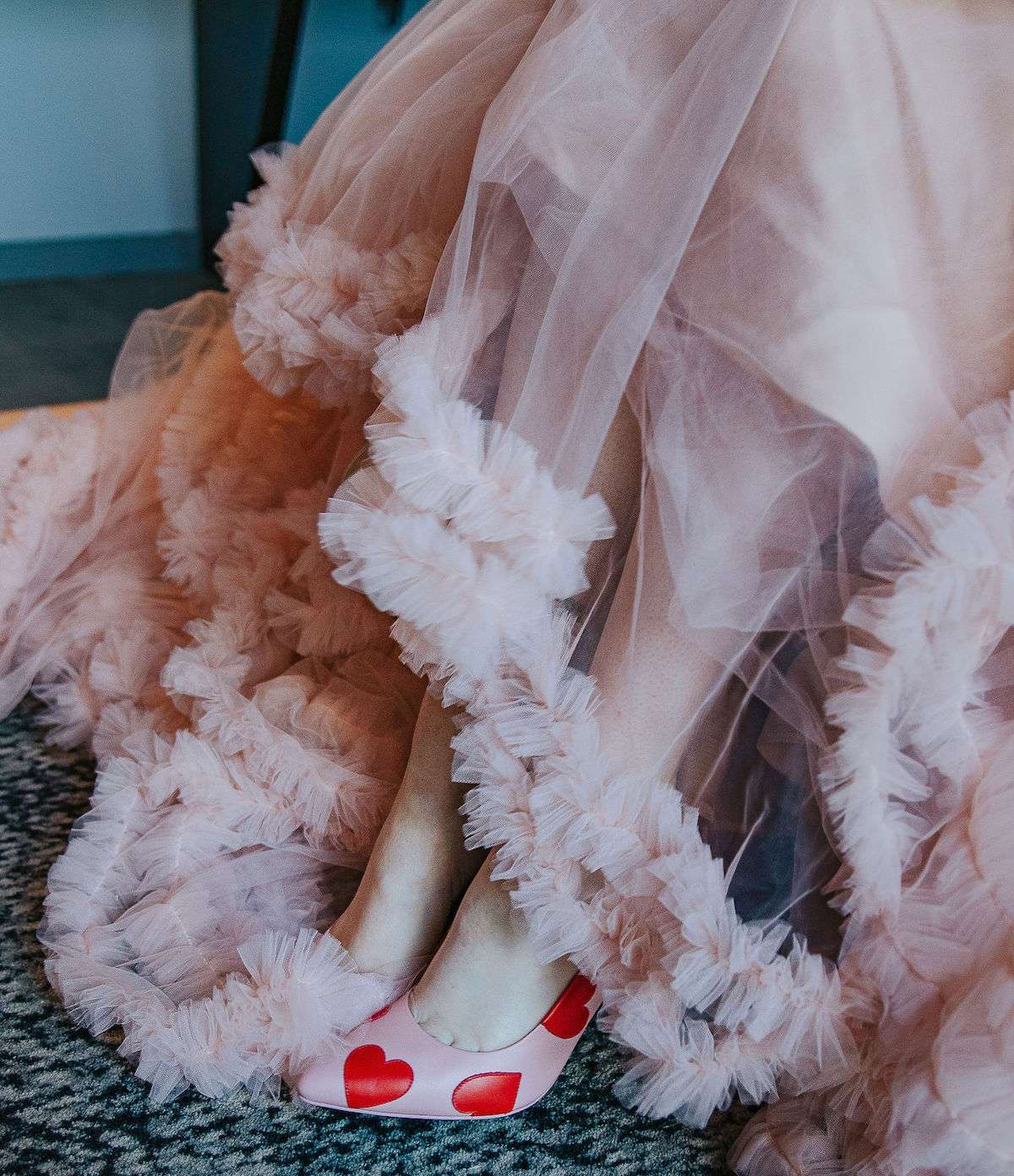 The venue was their biggest expense, but opting for a package deal saved them money and made sure they had an expert to organise everything, from planning to stationery, food and drink. The couple also made sure they had friends and family around throughout the planning process, as Sophie told us, "Your friends and family will be your lifesavers and keep you grounded when your head is in the clouds!"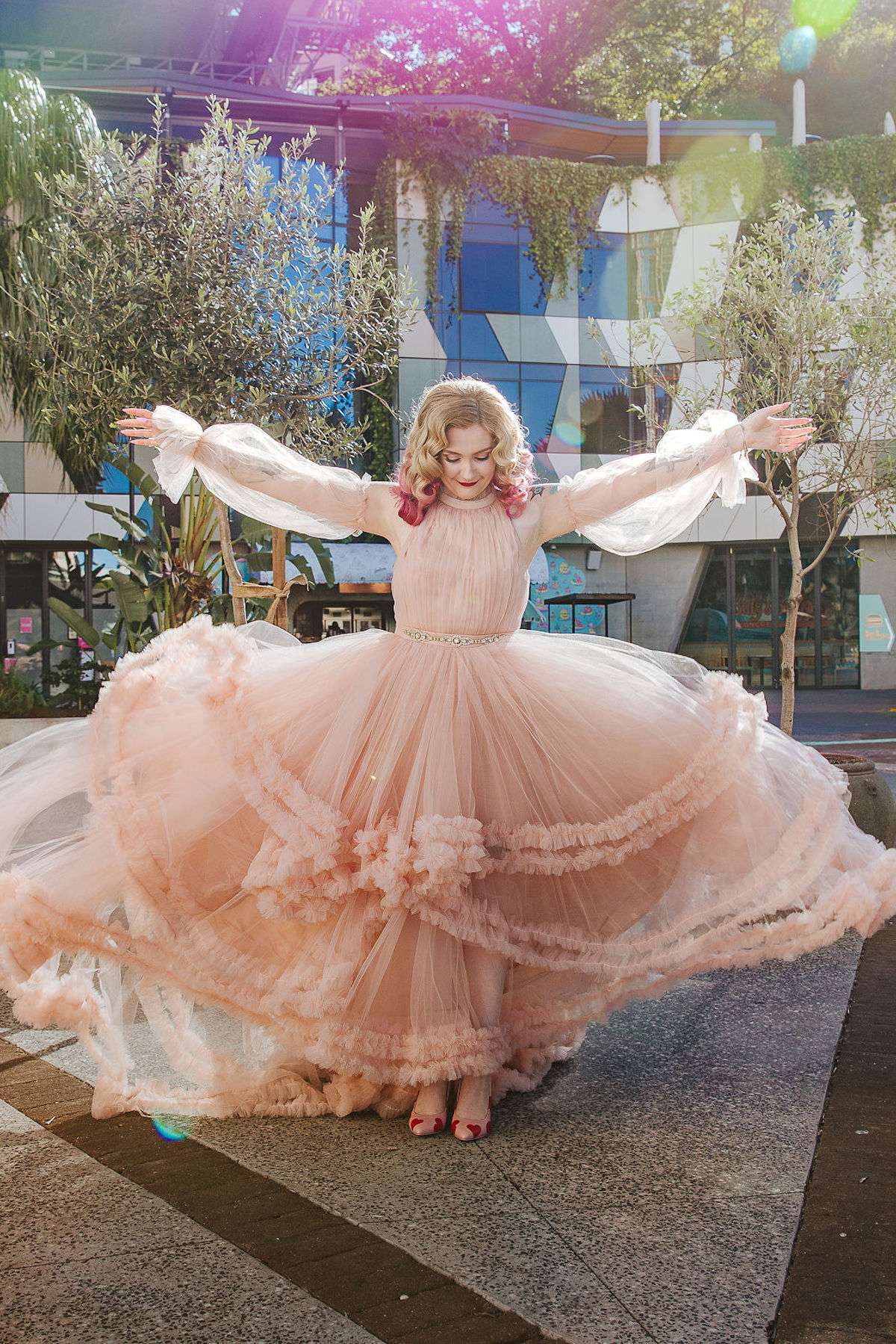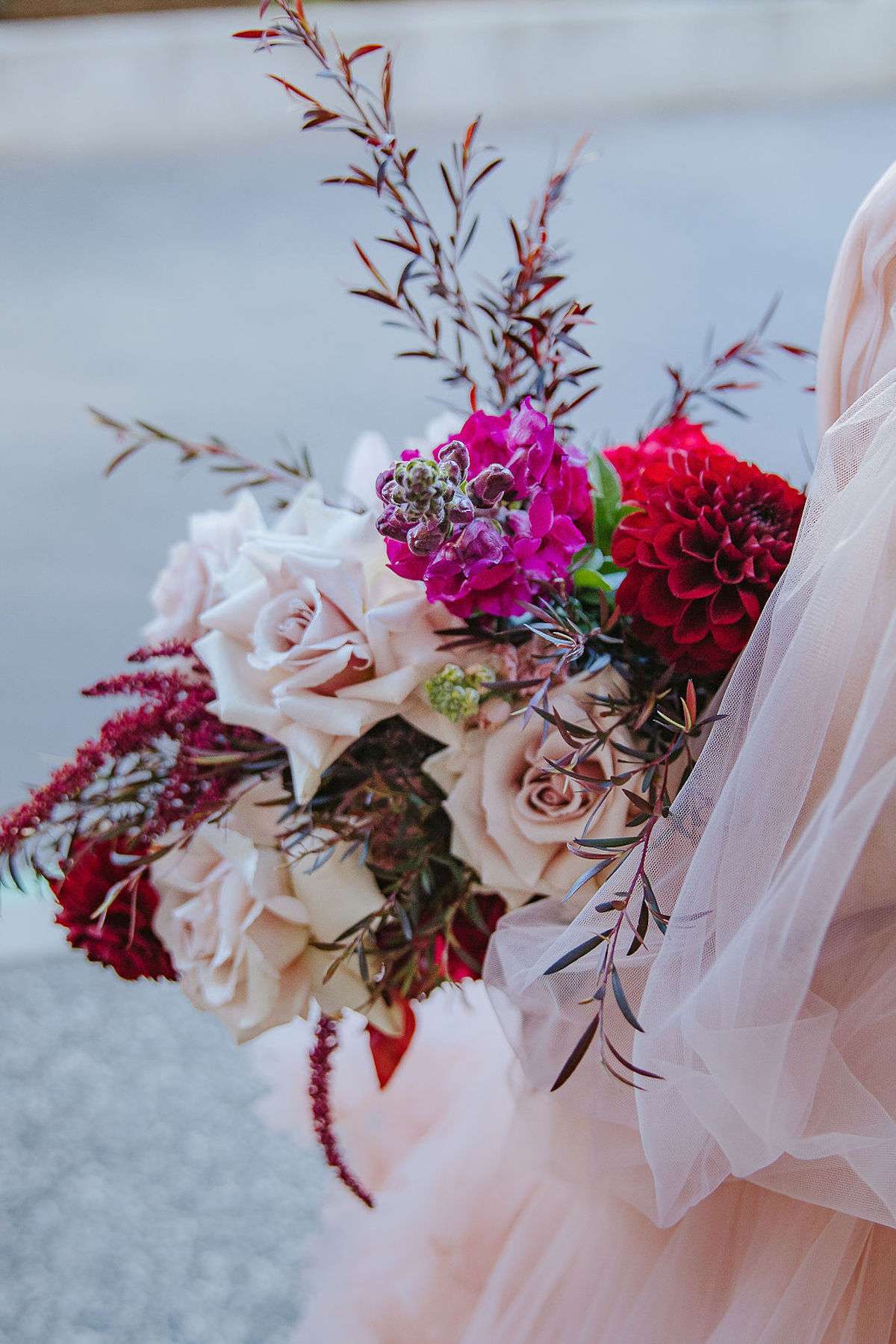 With a pink dress and a burgundy suit, Sophie and Jesse sidestepped traditional colours in favour of their chosen palette, but snuck a little Irish tradition into their ceremony, placing kissing bells on each seat. When their celebrant invited them to share their first kiss, the guests were asked to ring their bells in keeping with the Irish tradition to keep away evil spirits and bring a happy, lucky marriage.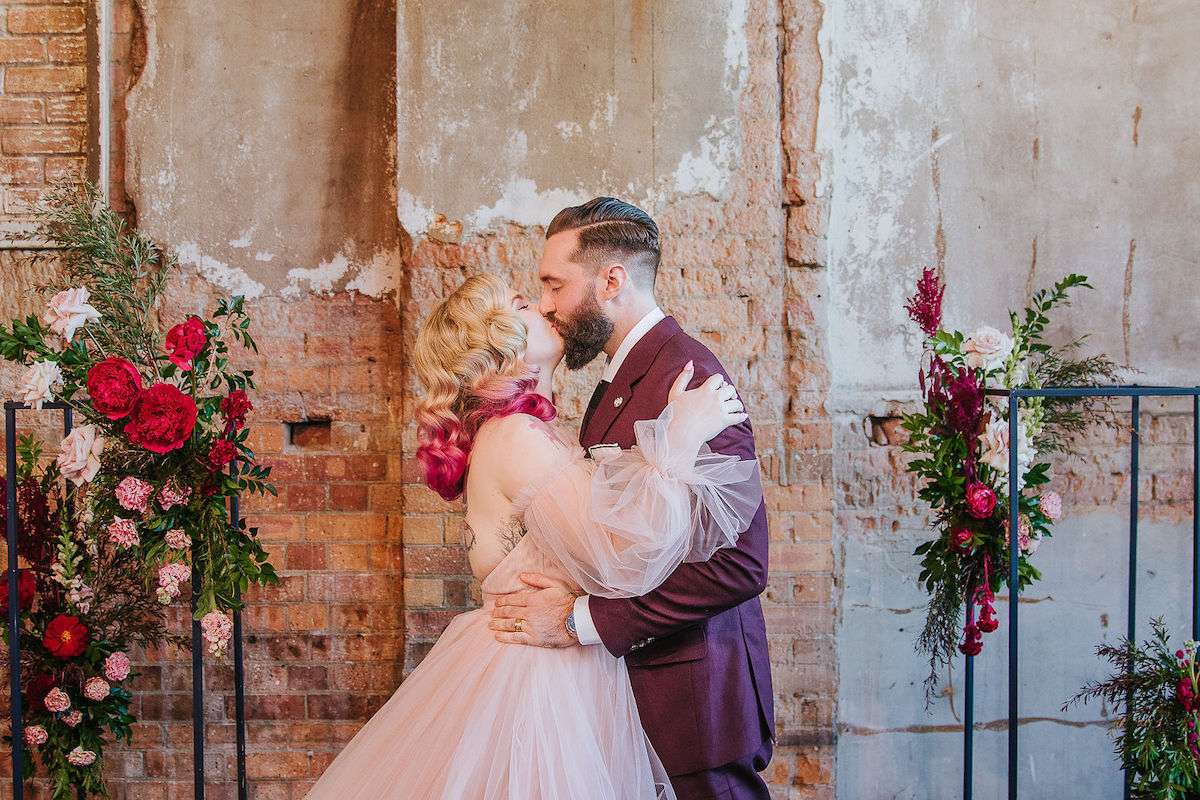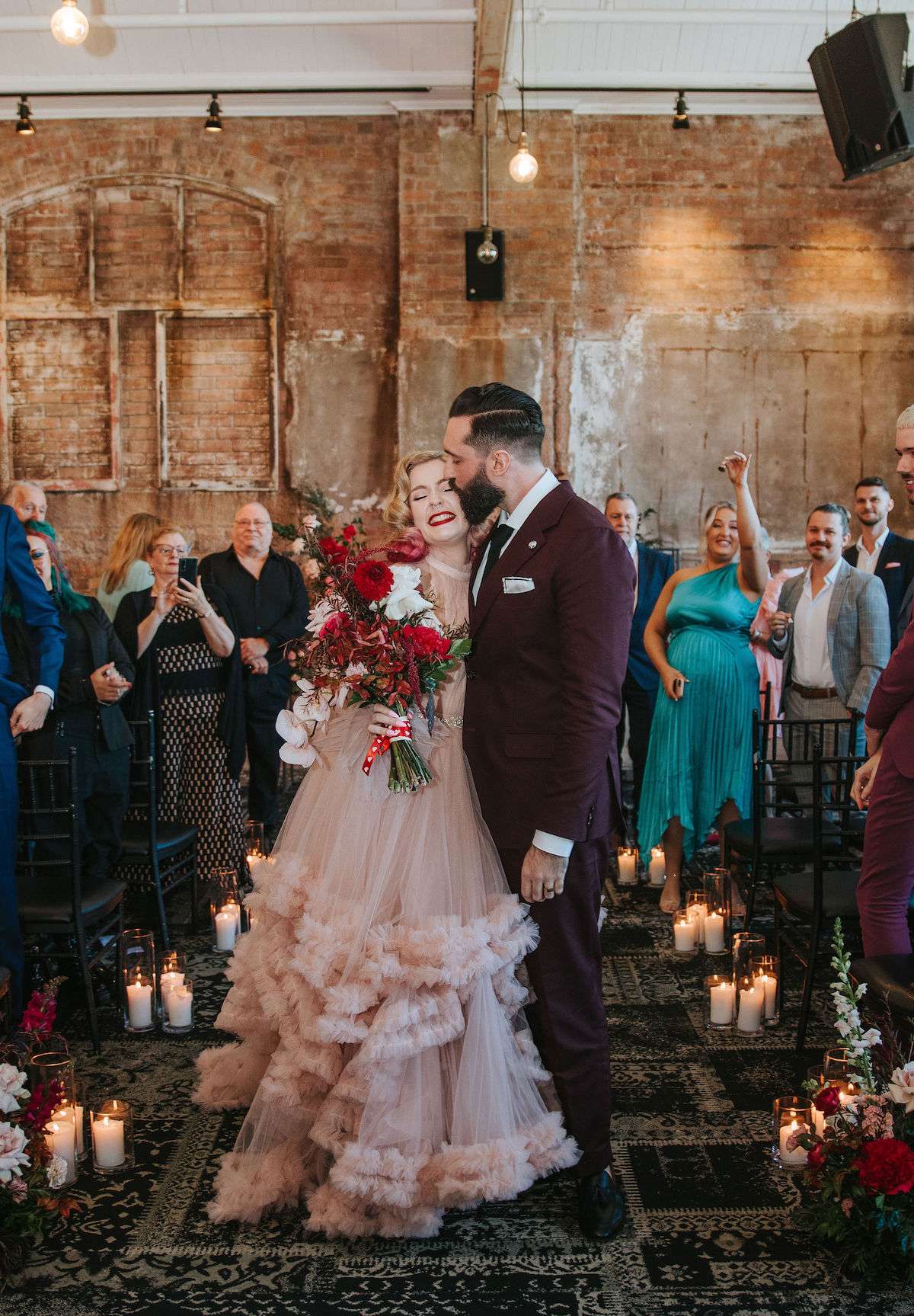 As part of the wedding planning process, the couple took dancing lessons to choreograph their first dance. Sophie explained, "Initially neither of us were sold on a first dance, but I'm so glad we did it! It was such a nice way for us to spend some quality time together during a stressful process!" They also chose to have photos away from their guests during the day, sneaking off together to the roof, which gave them a little breather.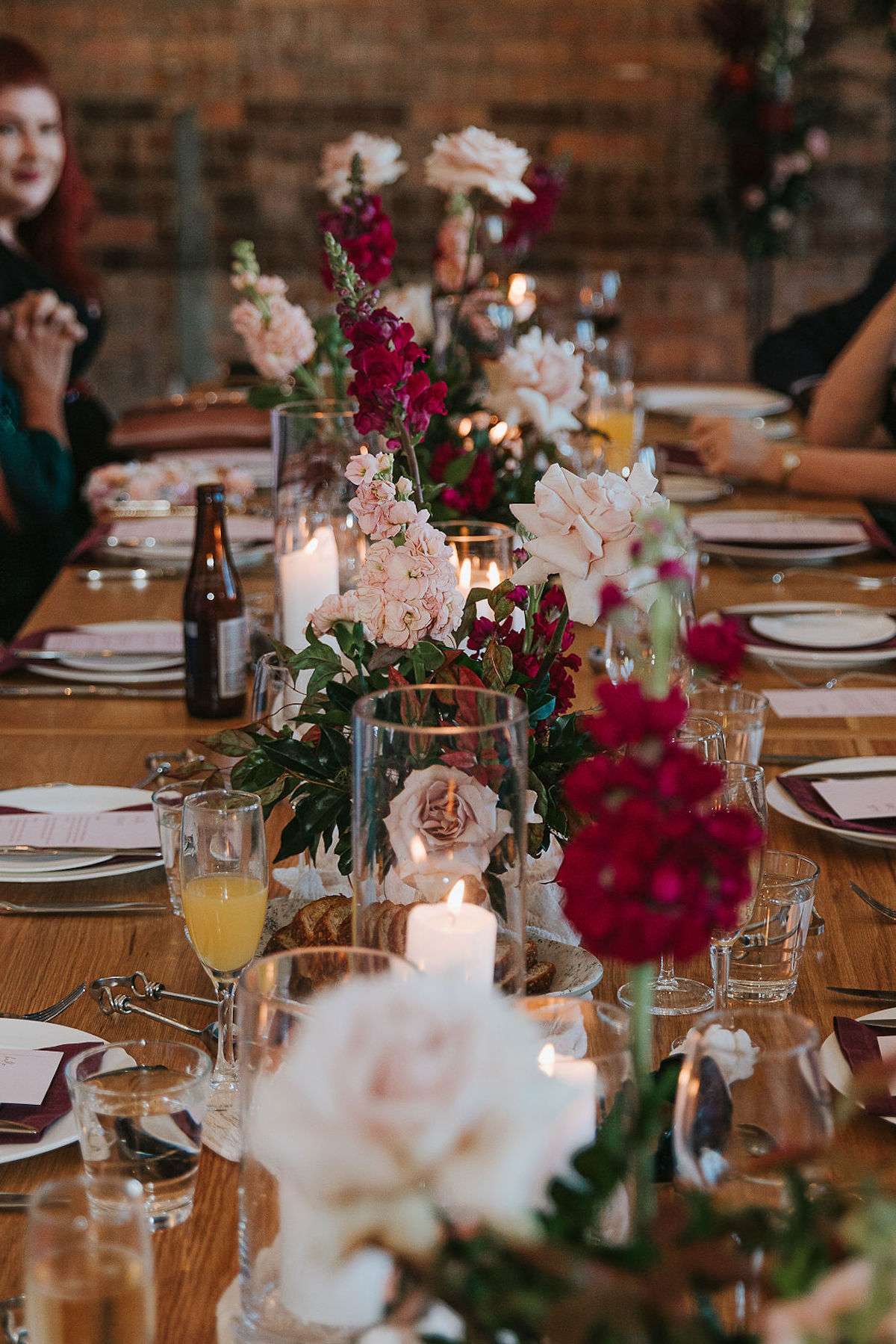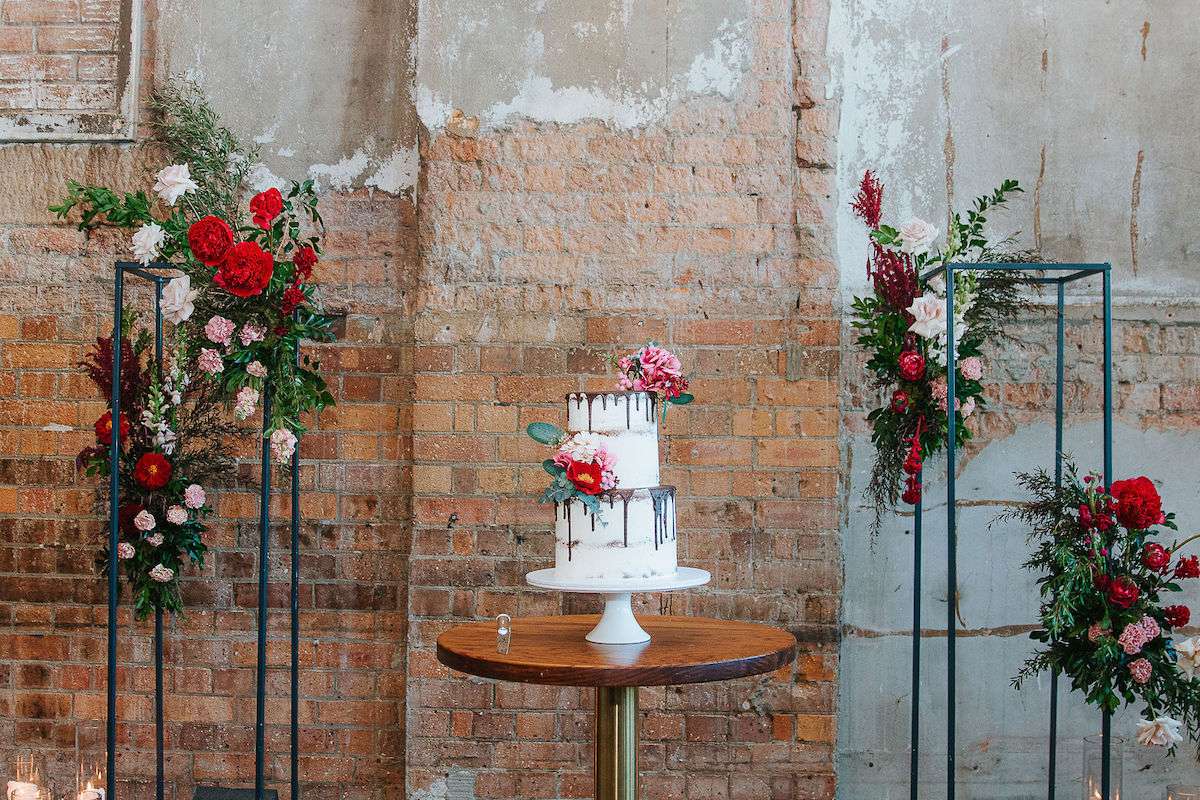 Sophie and Jesse told us their day was perfection, with fun party music, a photo booth and so much food! Offering their advice, they told us, "Do what you want and f**k everyone else! And also, CHILL! Some things may not always go to plan, but just let it happen and enjoy every moment. Also get photos of everything because it will go by in a flash and you will not remember anything!"