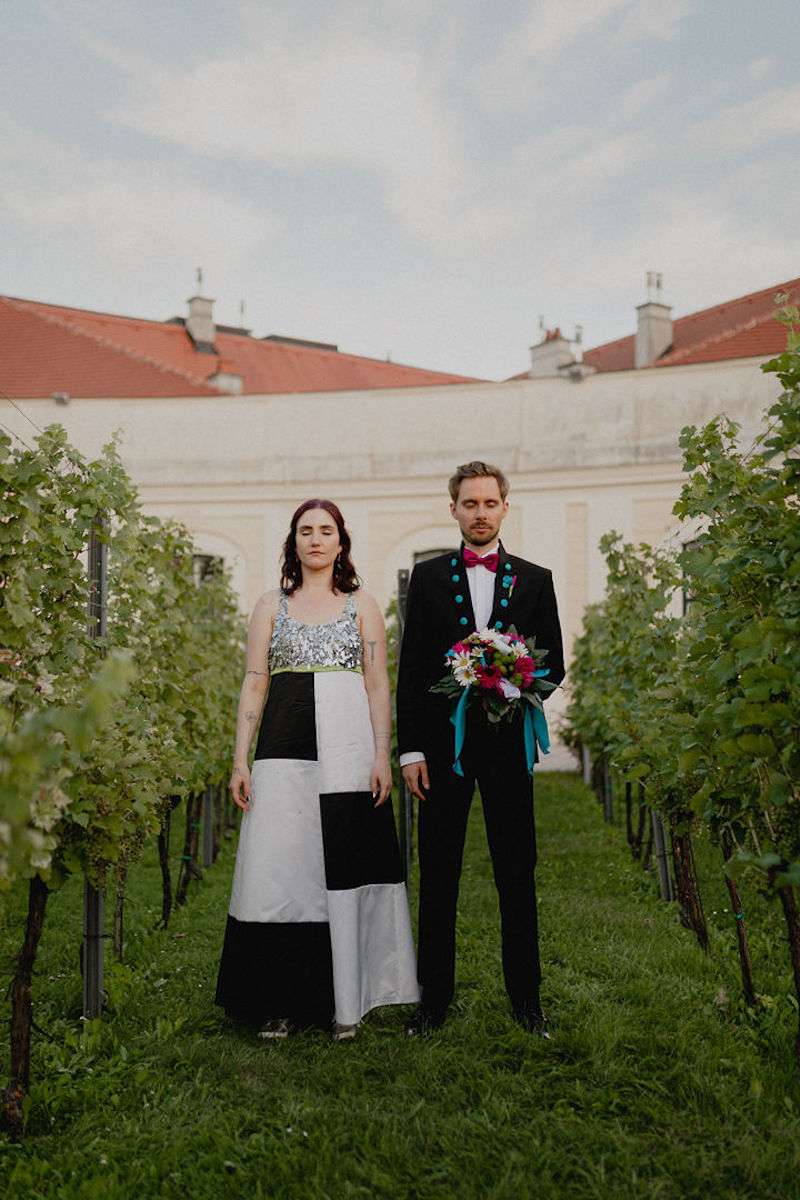 Sophie and Oskar decided early on in their planning that they wanted lots of colour and boldness to contrast with their classic venue at the Imperial Gardens in Vienna. They wanted to integrate wedding traditions in their own personal way, and the whole wedding style came together naturally.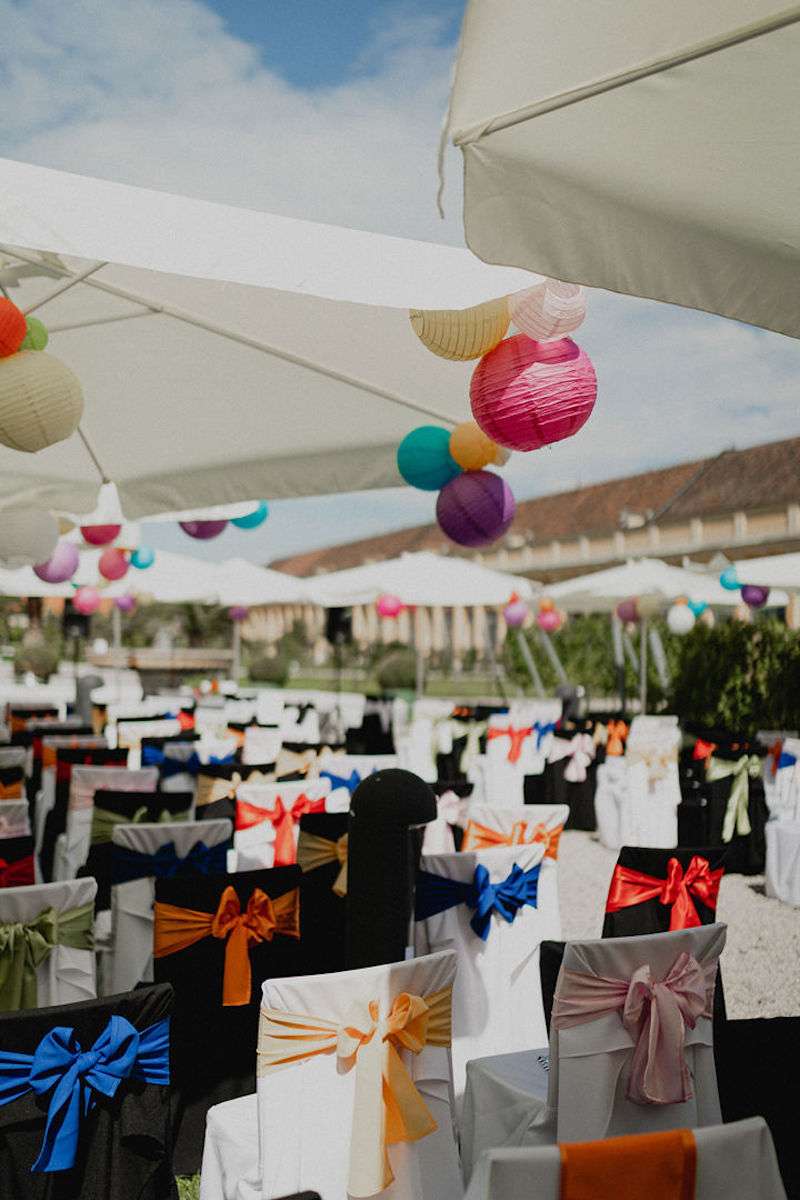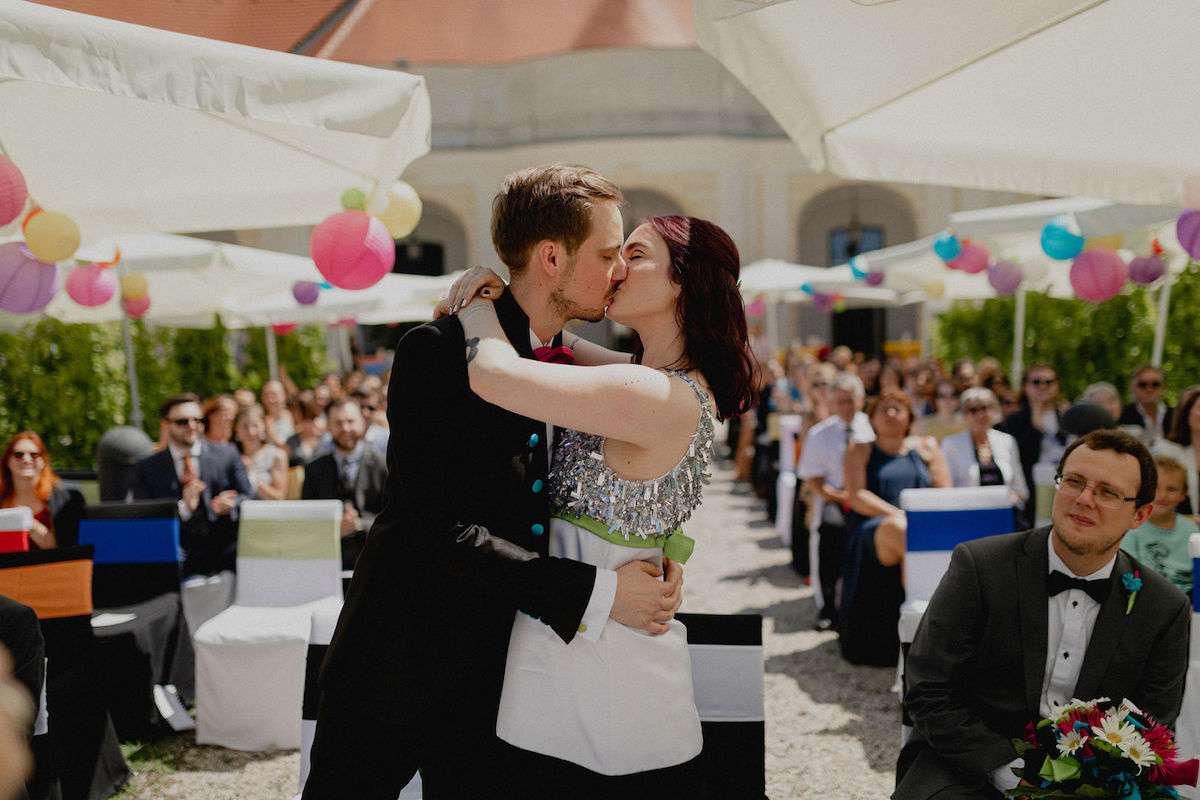 The first thing Sophie bought were her wedding shoes. She knew from the moment she spotted them that she wanted to get married in them, and she then worked with her mother, a seamstress, to design a two-in-one dress with a detachable skirt. Based around a Miu Miu couture dress and the iconic Mondrian dress by YSL, Sophie incorporated plenty of colour, and had custom buttons made for Oskar's suit to match.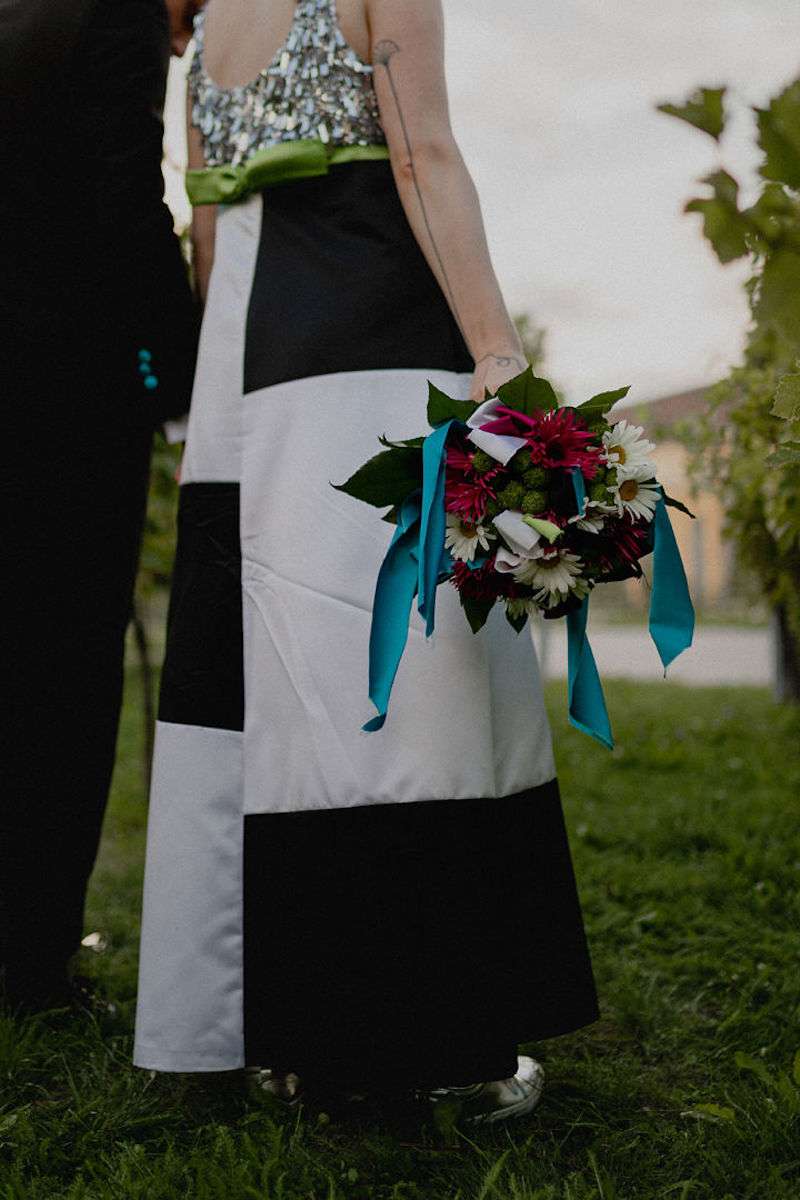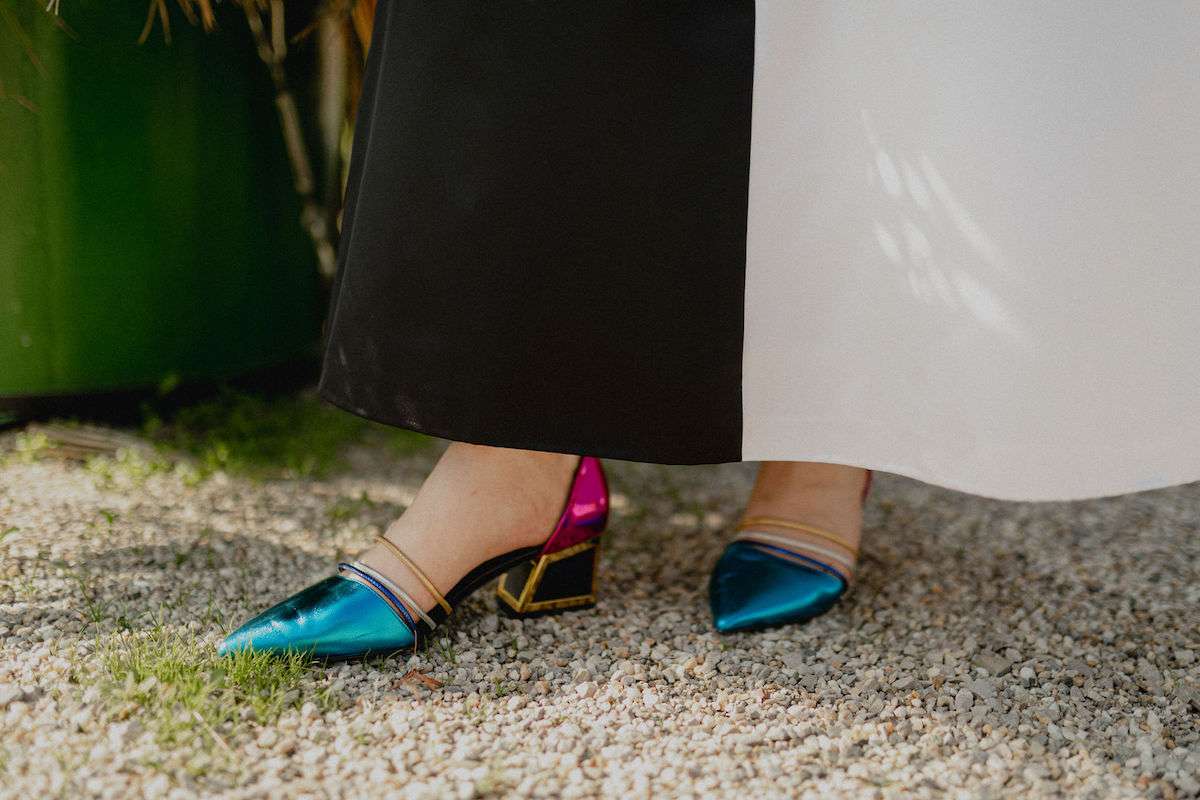 The couple took inspiration from music and fashion, giving the 60s and 70s rock 'n' roll vibe a modern, colourful, quirky twist. They also found inspiration in our own Rock n Roll Bride book! The day had to reflect their own personalities and styles, as well as their values, so they were very careful to ensure the wedding was an expression of themselves. They both entered the ceremony with both their parents, didn't have a best man or maid of honour, and chose their close friendship group to be their wedding party.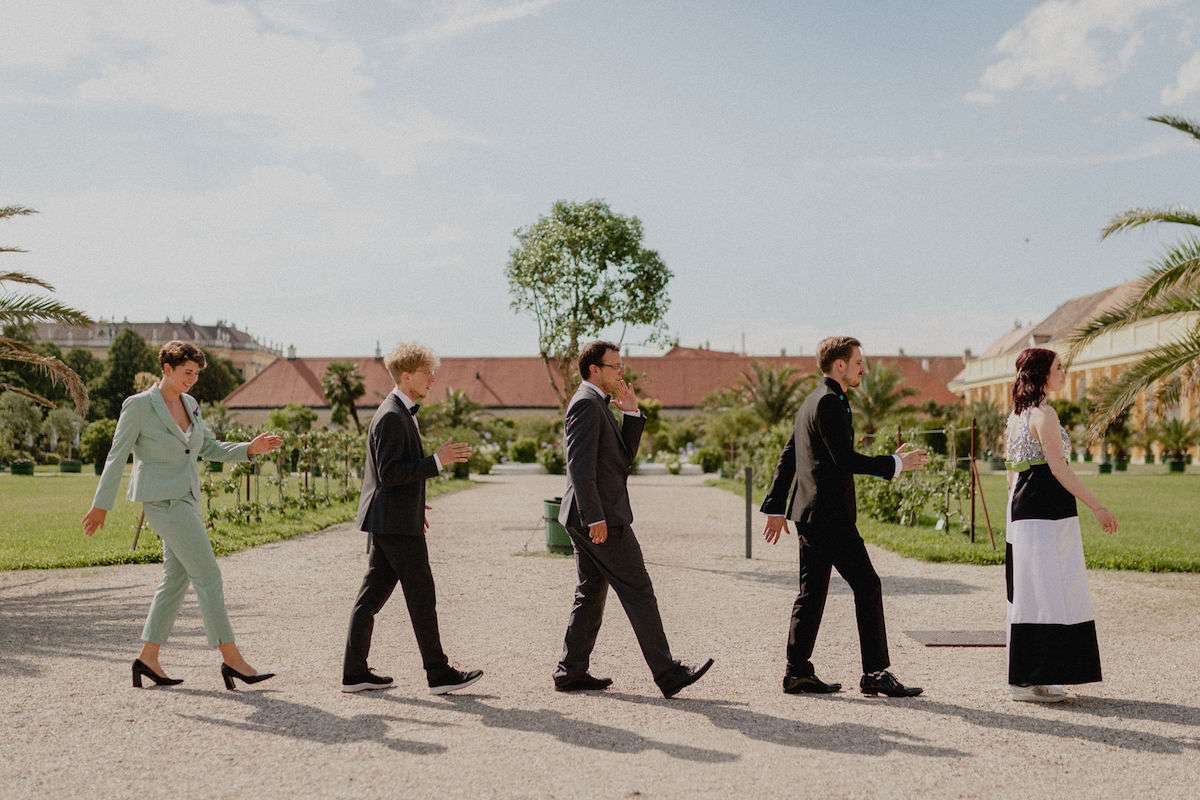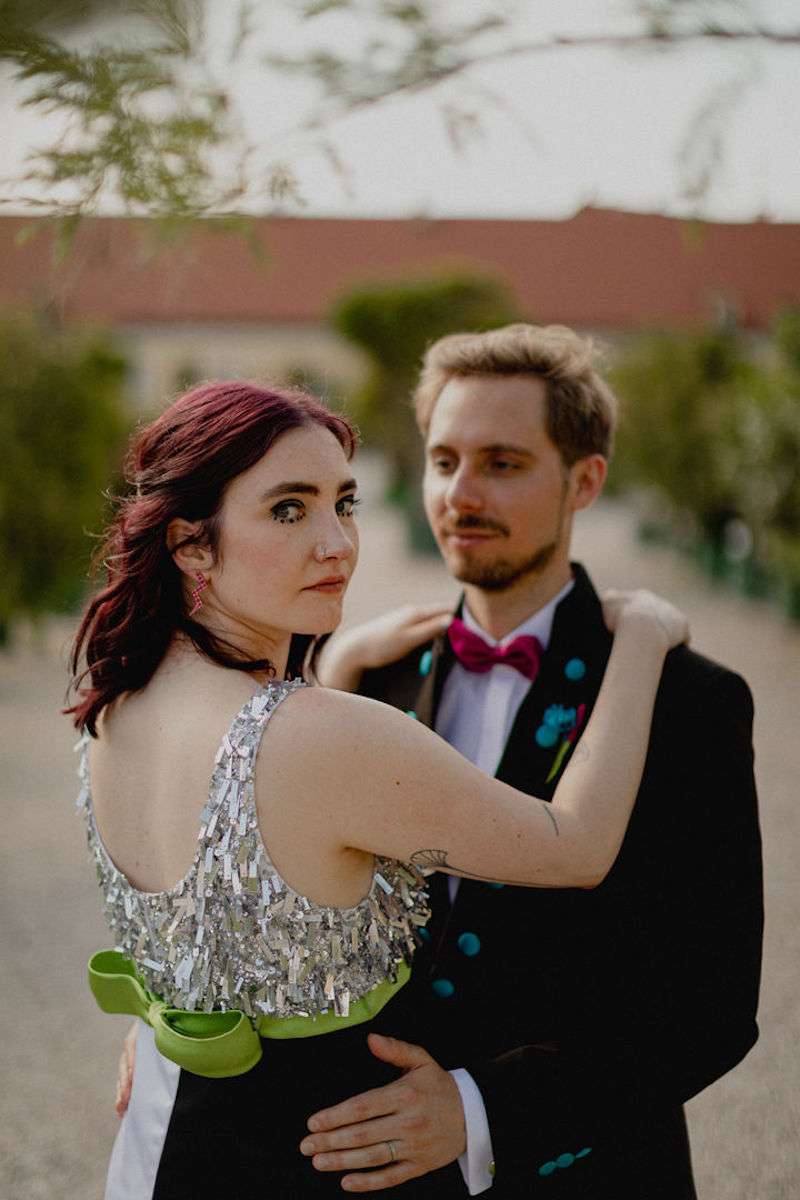 Apart from the bridal bouquet, they chose not to have any flowers, as Sophie told us, "We're not really into flowers!". Instead they decorated with colourful paper lanterns. Sophie told us that in no part of the day did they feel like they were pretending – they were unapologetically themselves. With an amazing vegetarian menu, an eccentric cake and an awesome band that even got Sophie's grandma up and dancing!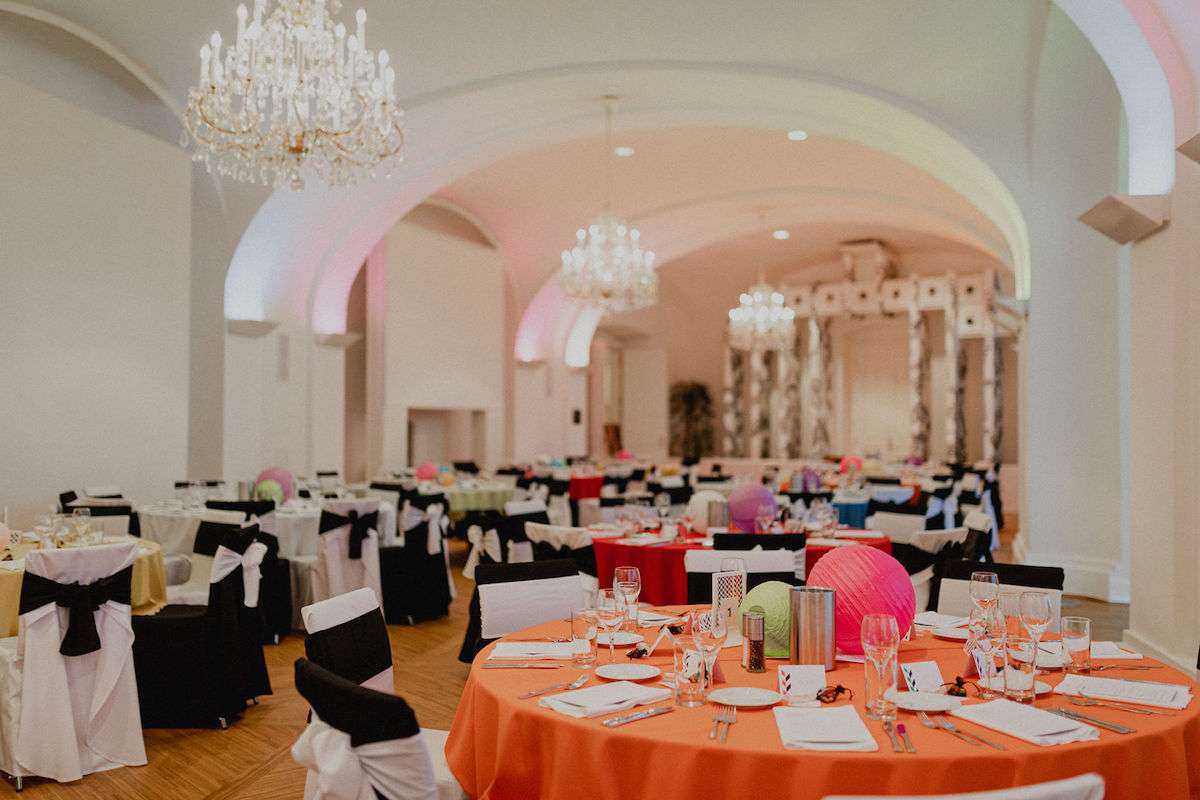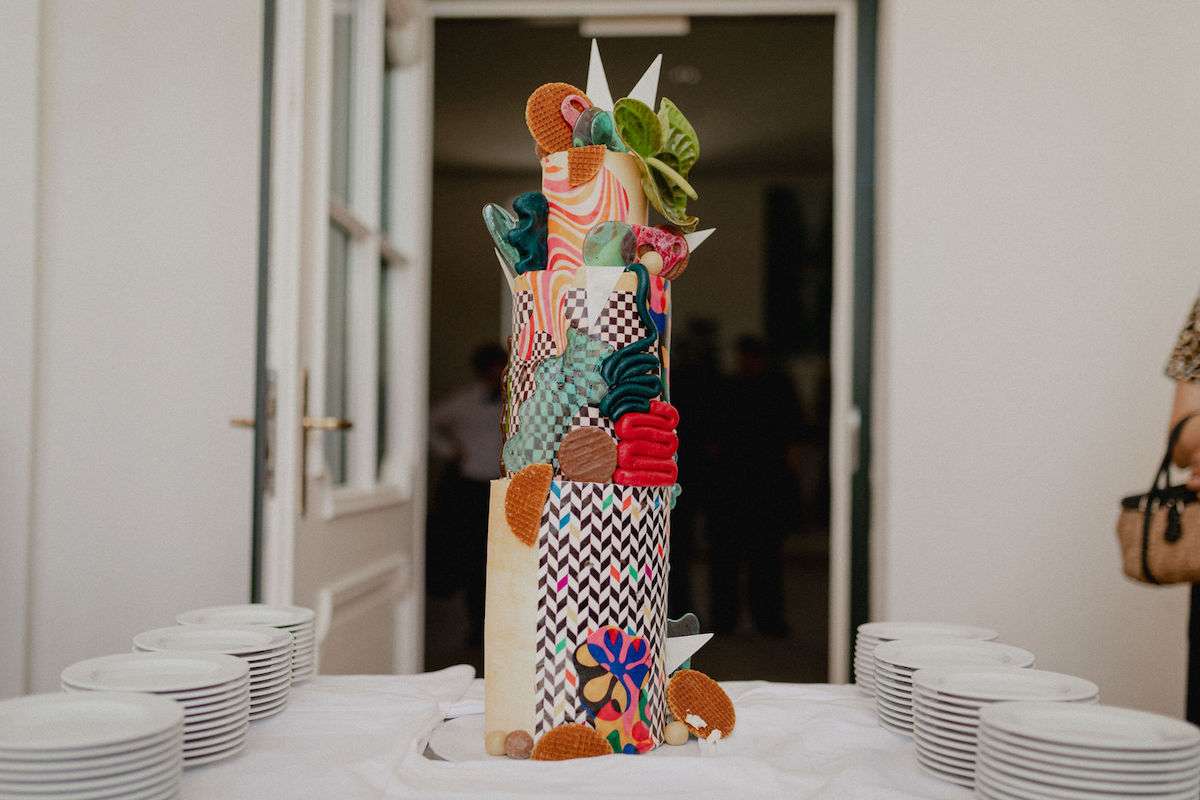 Sophie told us that she wished she had known that planning a wedding was almost like a full time job, but shared a little advice with us for other couples, "Be yourself! Always keep in mind that it is YOUR party and should therefore reflect what YOU like. Don't let yourself get pressured into having a wedding that 'people would expect' or your parents would want you to have".