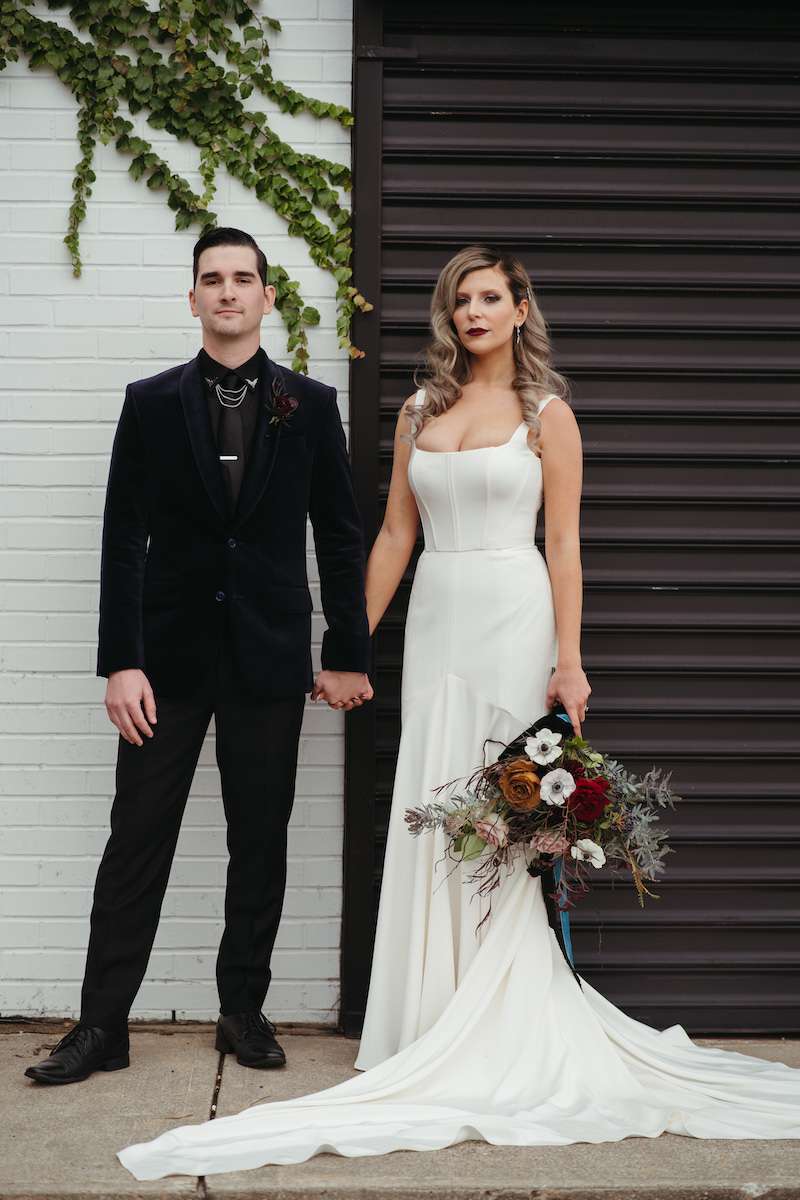 With a signature love potion cocktail, a dry ice entrance and a tarot reader, Suzanne and Kevin went all in for a spooky, autumnal wedding day.
The couple wanted to give themselves plenty of time for planning, so started two years before the big day. Kevin is a graphic designer, so lovingly created and produced all the stationery, cake topper, bar signage, dancefloor decal, casket card box, vampire teeth holders and a custom 'oil' portrait of their dog as a vampire, for the lounge.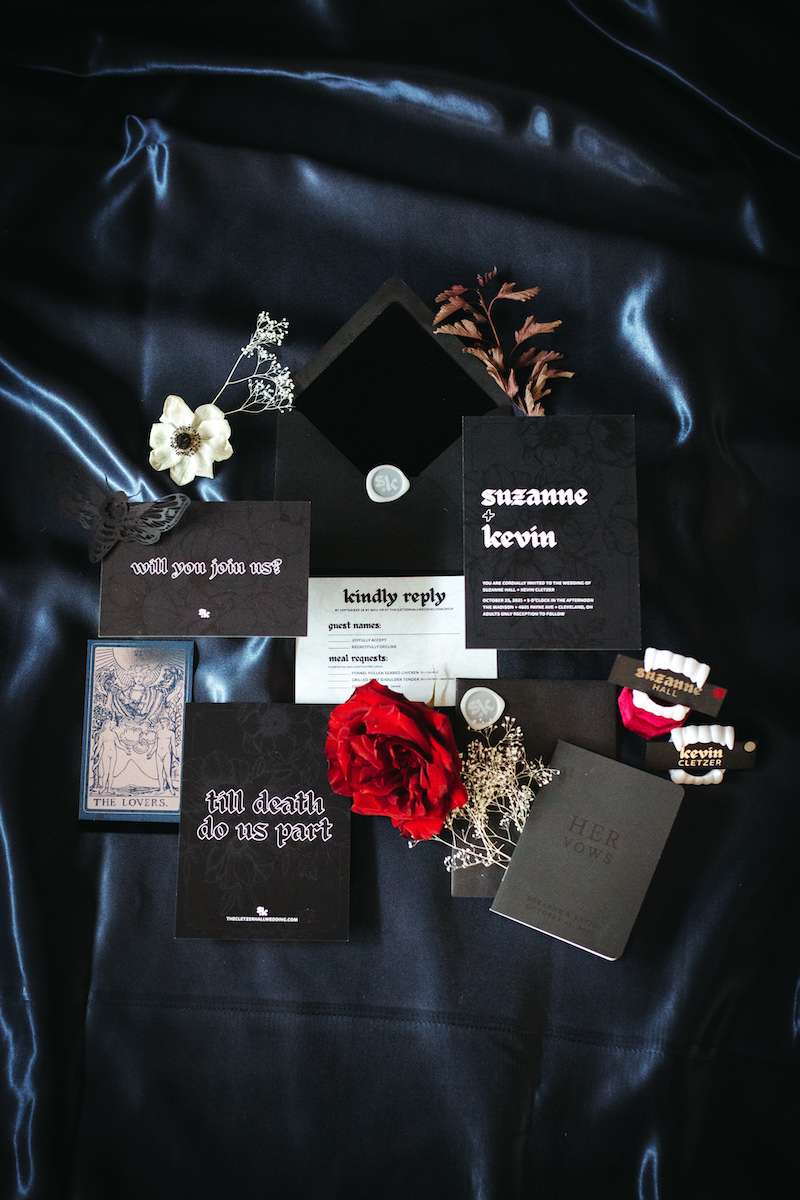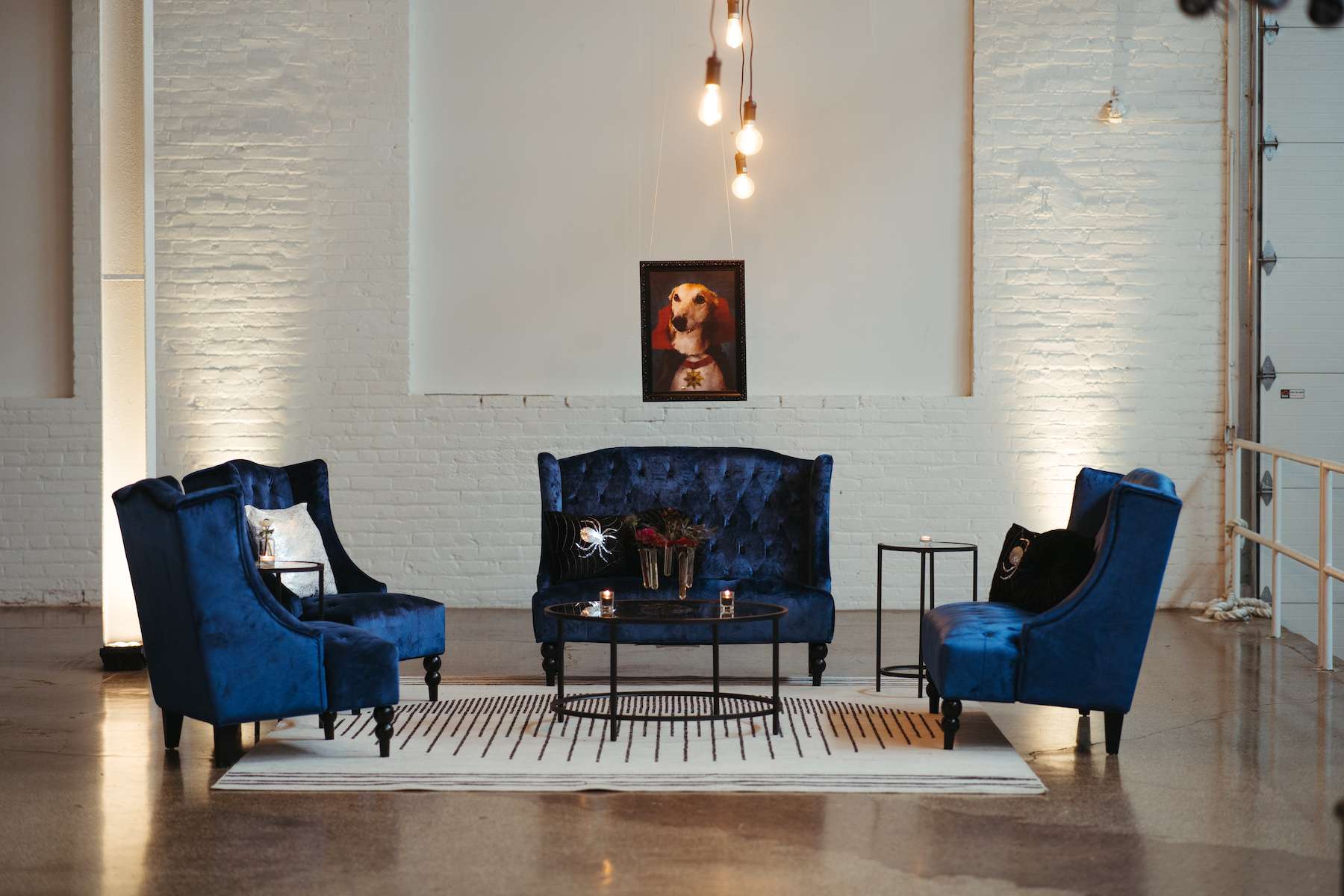 Unique and truly personal, Suzanne and Kevin's ceremony included everything that was special to them as a couple. "It was my favourite part of the day!", Suzanne told us. With I Will Follow You Into the Dark by Death Cab for Cutie as a wedding party processional and Andra Day's cover of All of Me for the bridal entrance, music was carefully chosen, along with dry ice to create the perfect atmosphere. The couple wrote their own vows to each other, ensuring they exchanged truly meaningful words.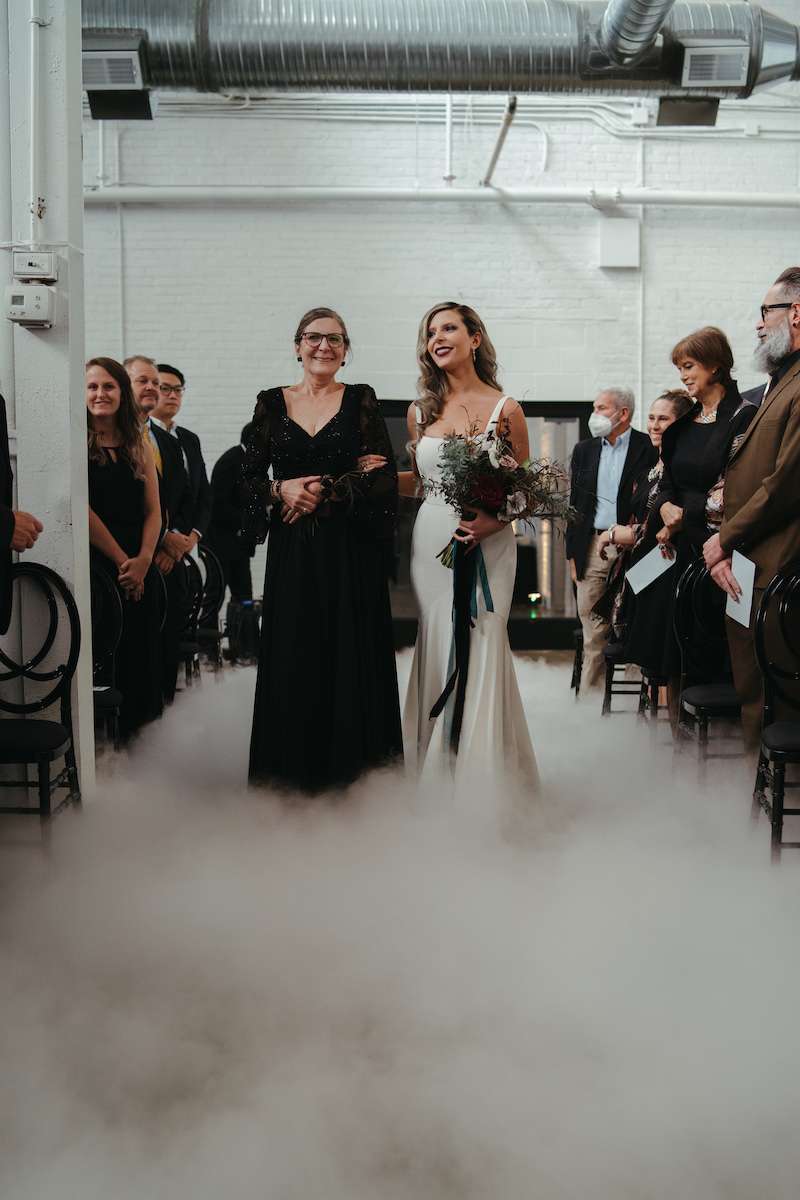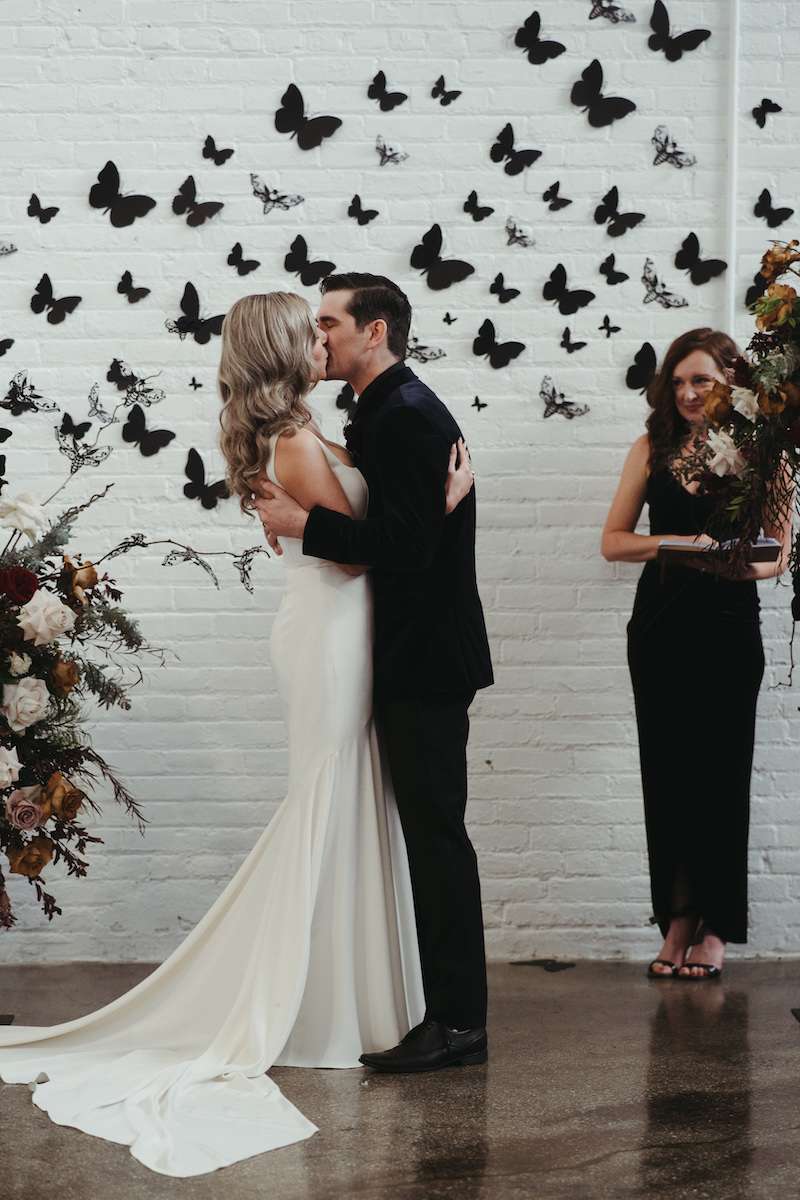 Continuing with the spooky music, they introduced the bridal party to The Monster Mash, perfect for Kevin, who loves to dance! This meant dancing was a huge part of the reception, along with enjoying incredible food and their signature love potion cocktail. Suzanne and Kevin ensured photo booth props were suitably scary too, and the skeletons even made it on to the dancefloor.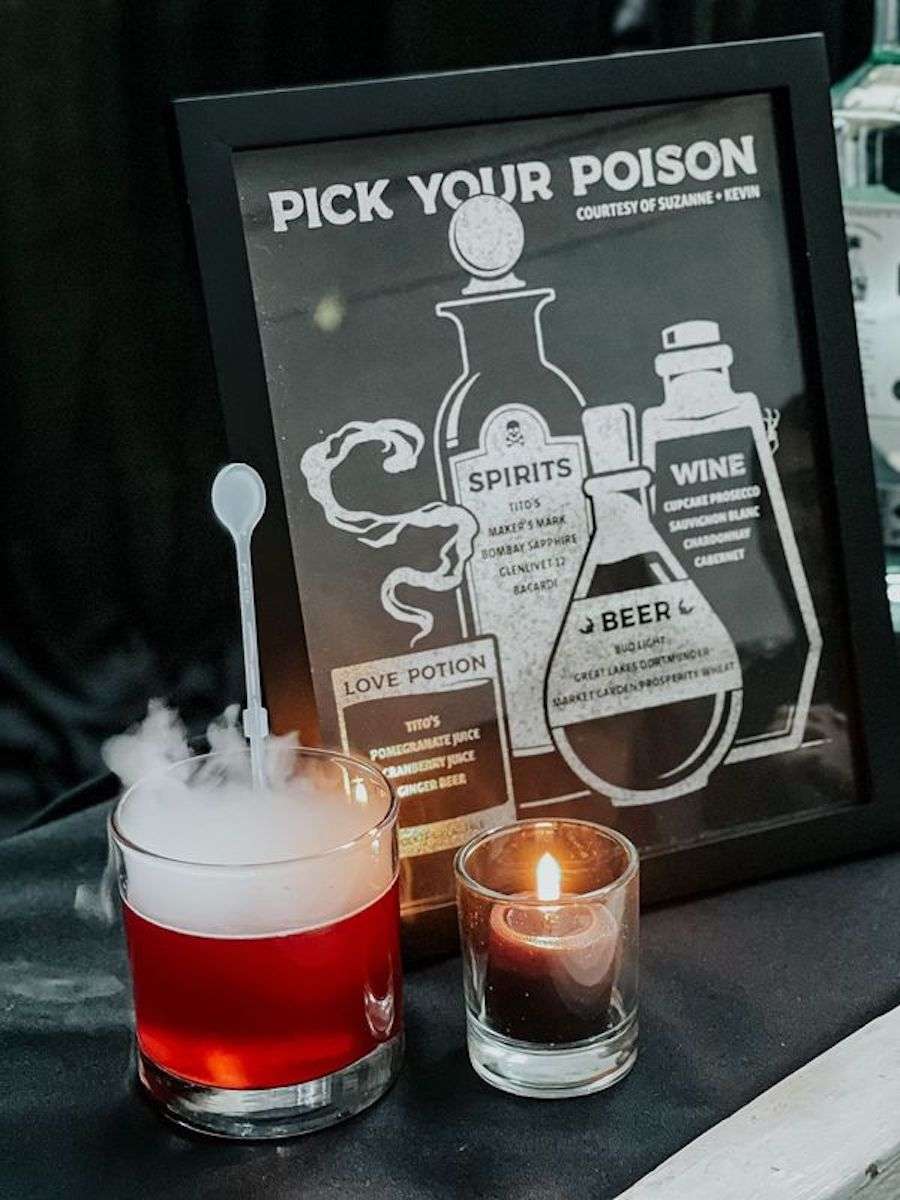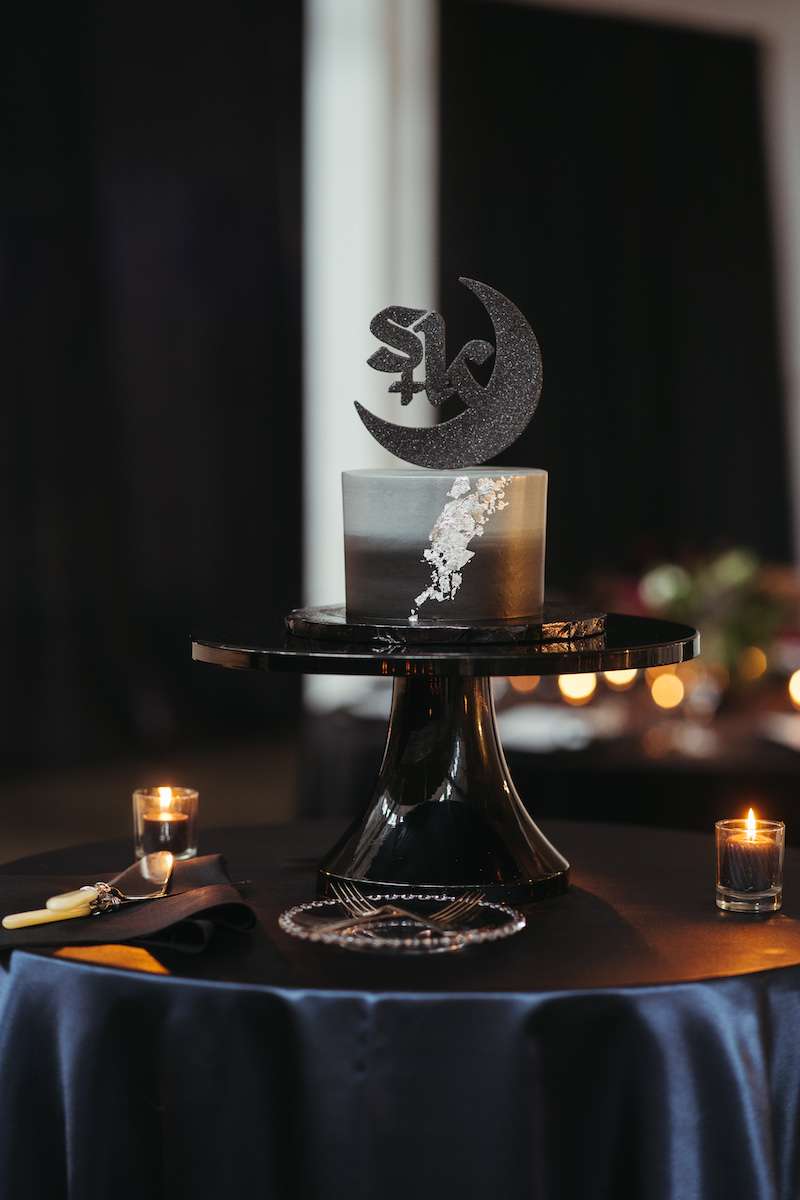 With a huge number of dietary restrictions for their guests, choosing the right caterer was crucial; one who could tailor the menu accordingly. The couple chose a farm to table caterer, who ensured every guest could enjoy the meal worry-free. Food and drink were the biggest expense in their $55,000 budget, as well as the venue itself, but Suzanne and Kevin told us they wouldn't have done anything differently!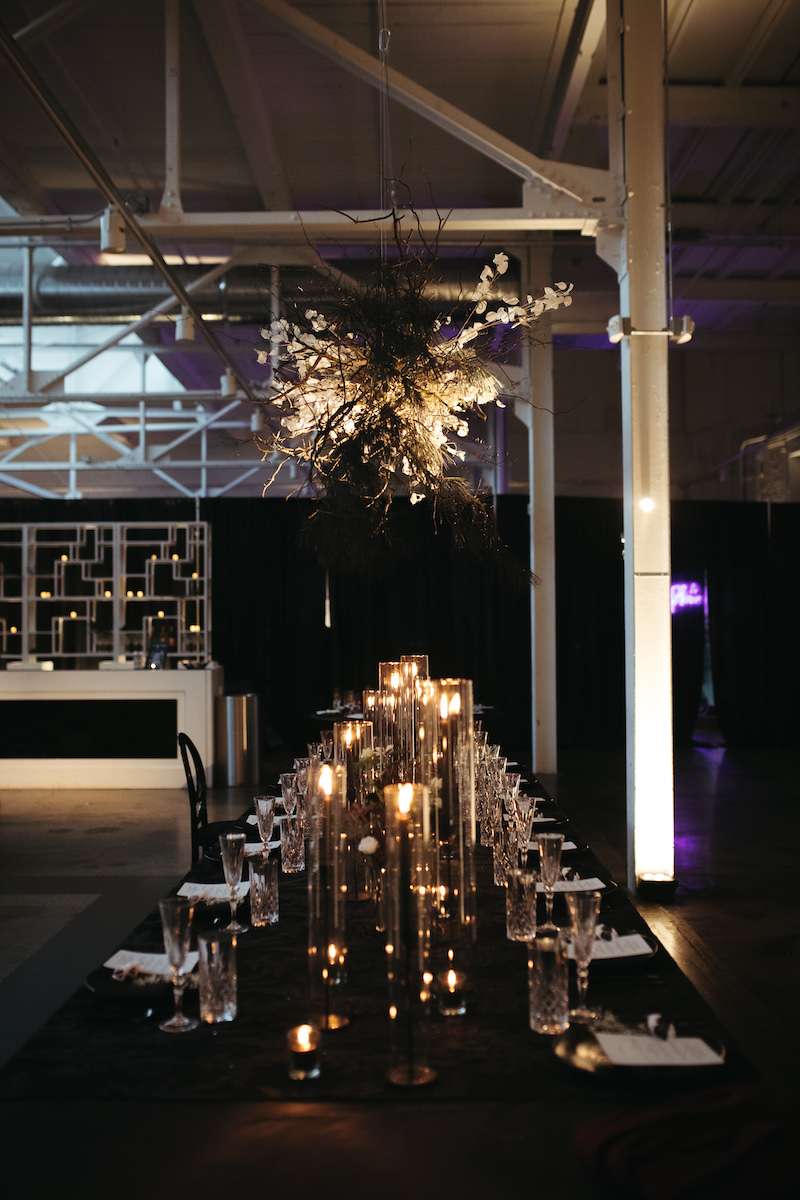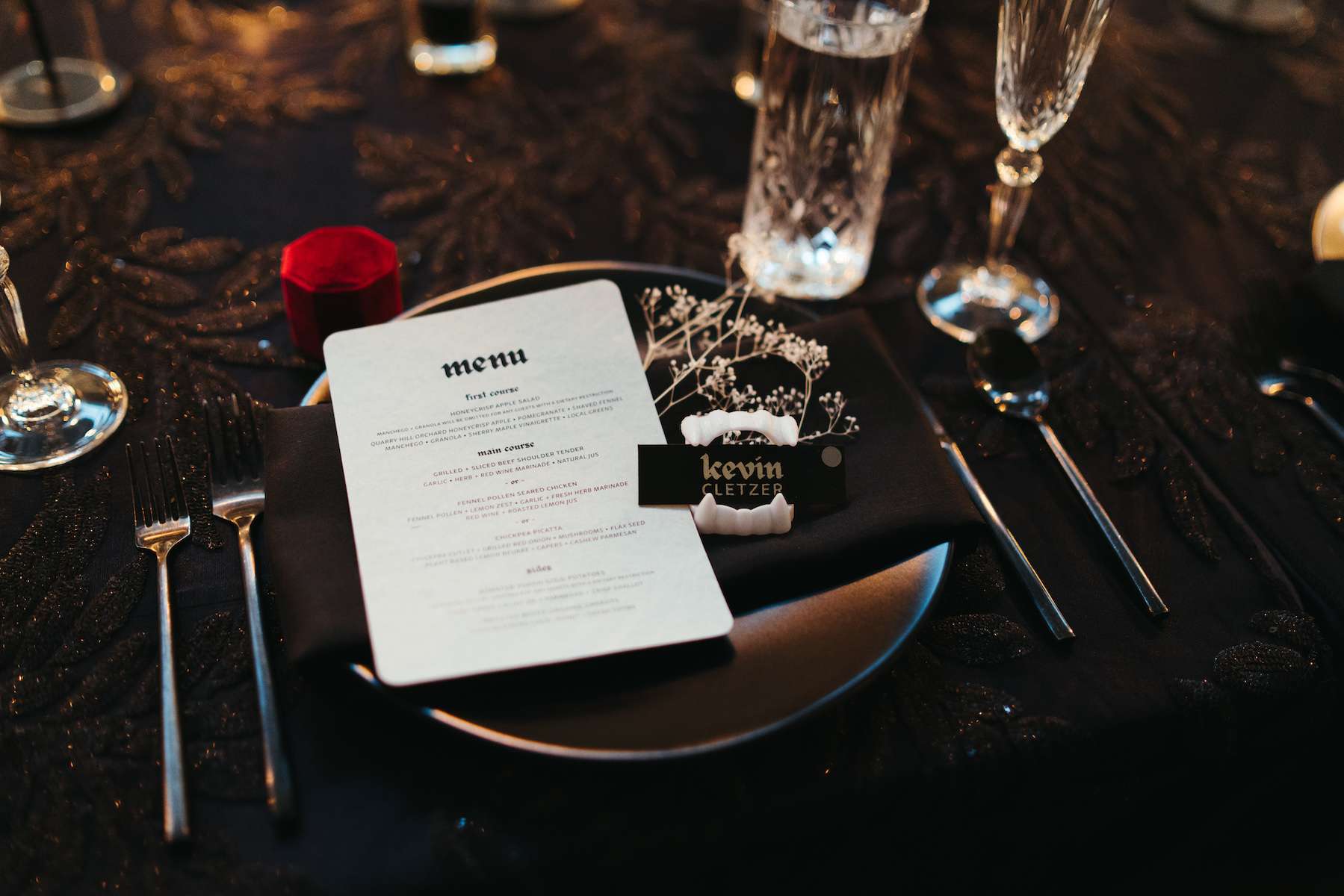 Suzanne loved the planning process, as well as seeing it come to life on their wedding day. She told us how important taking your time is, when planning, "Take more time to plan your wedding than only one year. You'll be married for the rest of your lives; taking time to execute the details right is so worth it!".