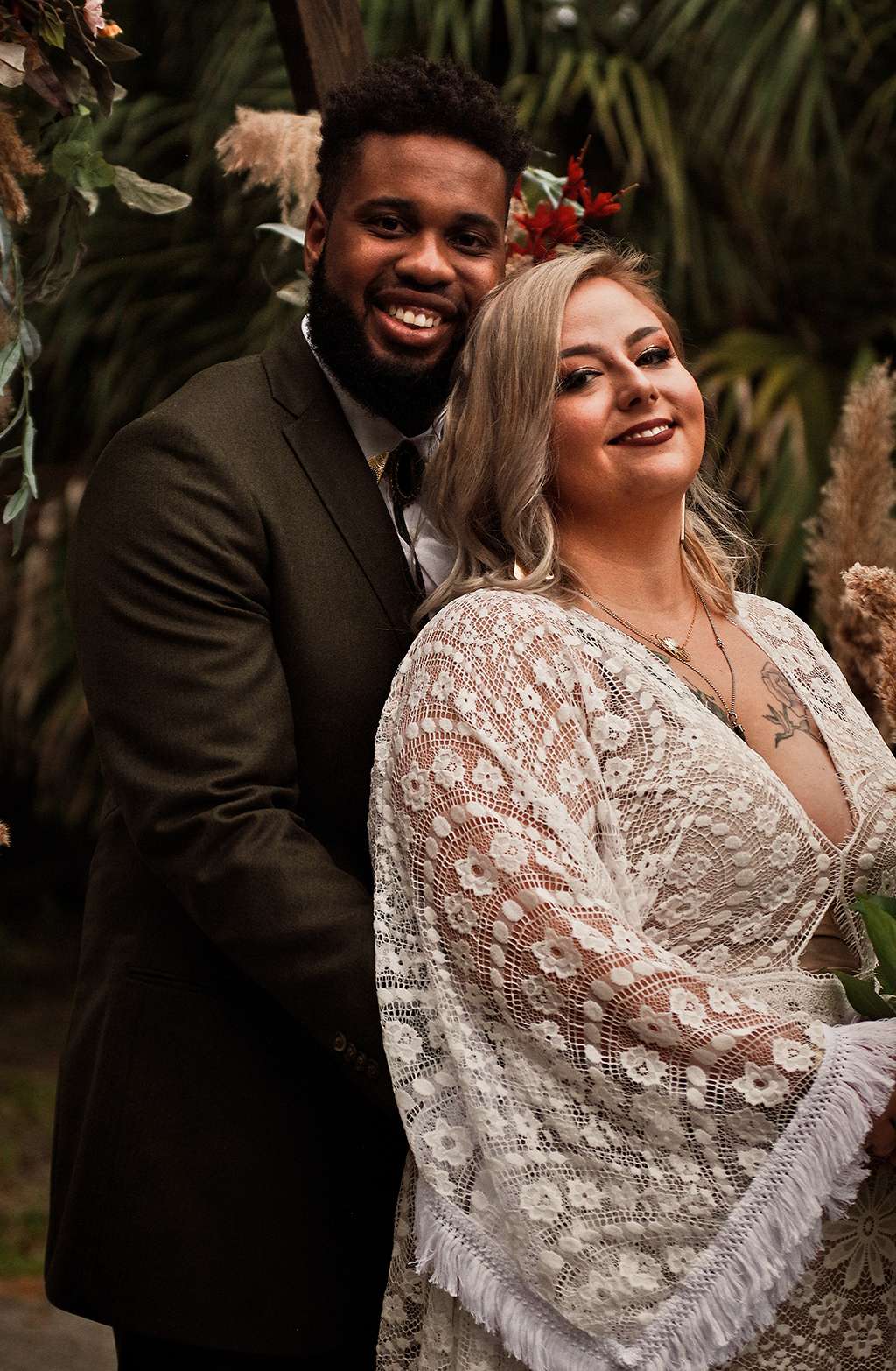 Originally, Amy and Shaun planned a vintage country theme for their November 2020 wedding day, but that soon changed once she started dress shopping. Once she found her favourites at Flutter Dress, she quickly realised that a dark bohemian wedding was more her style. Amy is also obsessed with collecting various animal skulls and made sure to incorporate them into their day by hand-bleaching a bison skull for her guests to sign.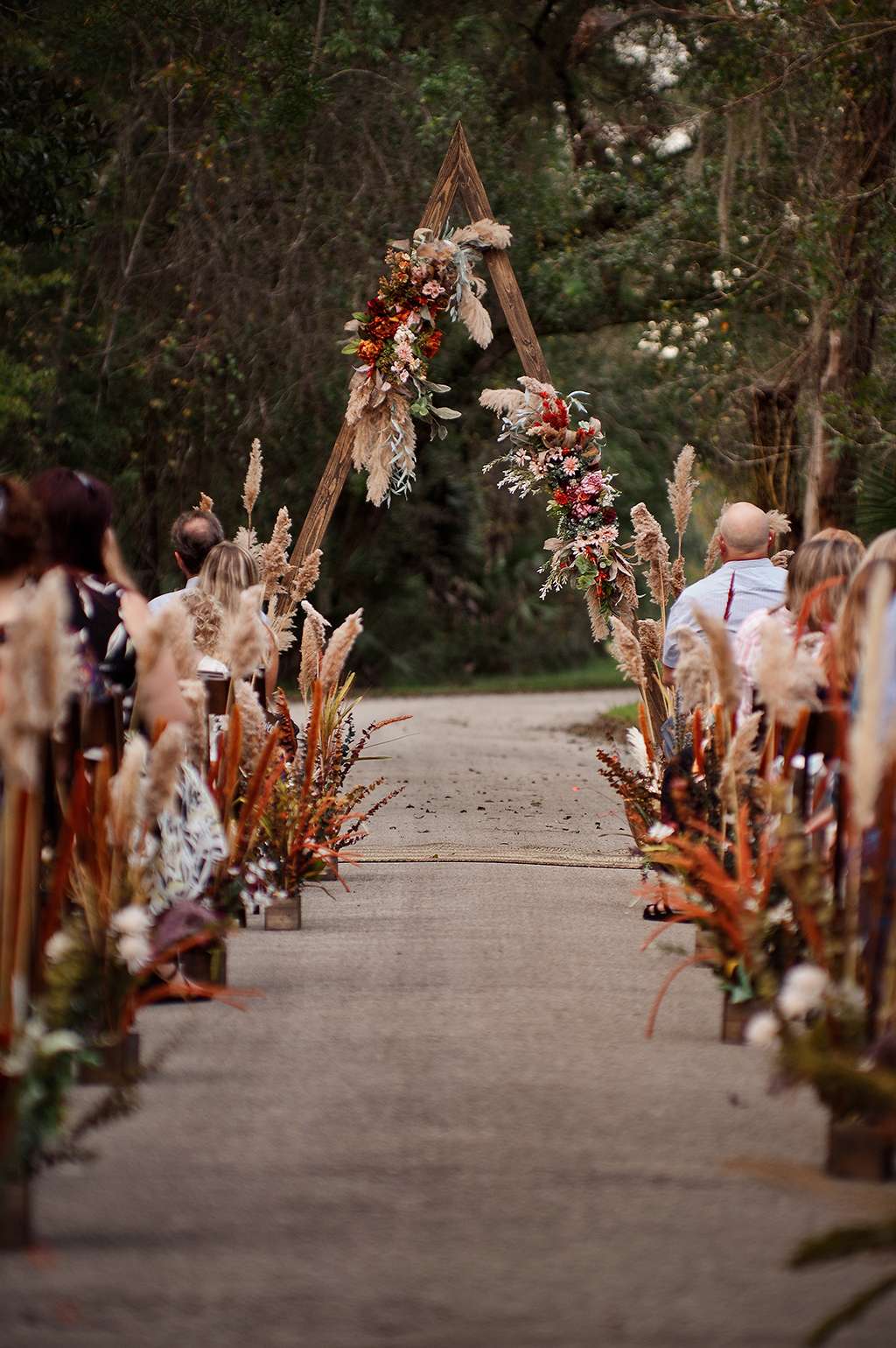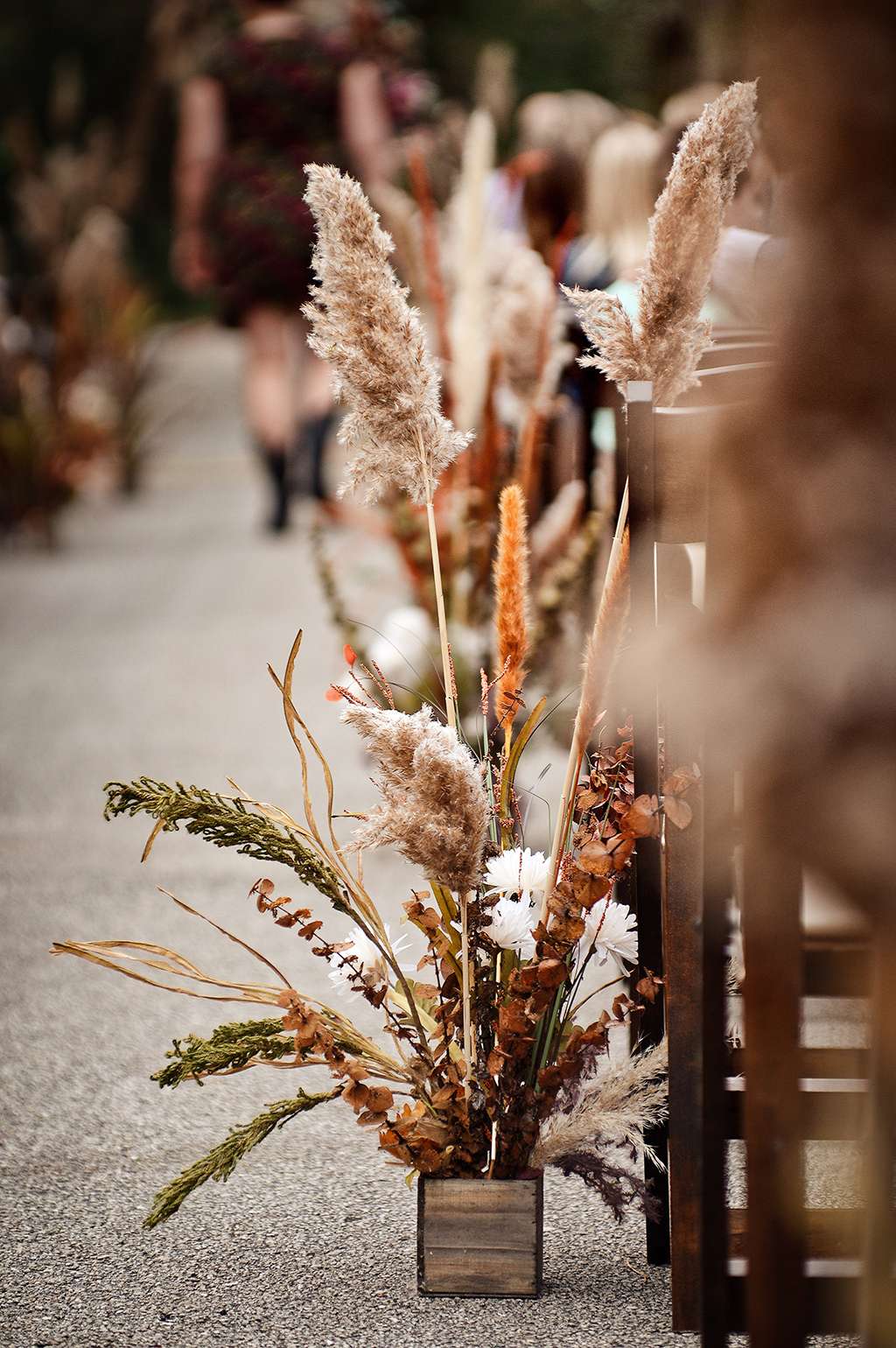 Amy also turned her hand to floristry for their day, putting together all the ceremony florals, arches, bridal party bouquets and table lanterns. "I wish I knew why pampas grass is so expensive," she told us. "however we kept costs down by spending weeks snipping live, in-bloom pampas grass and spraying it with sealant. It worked a treat!"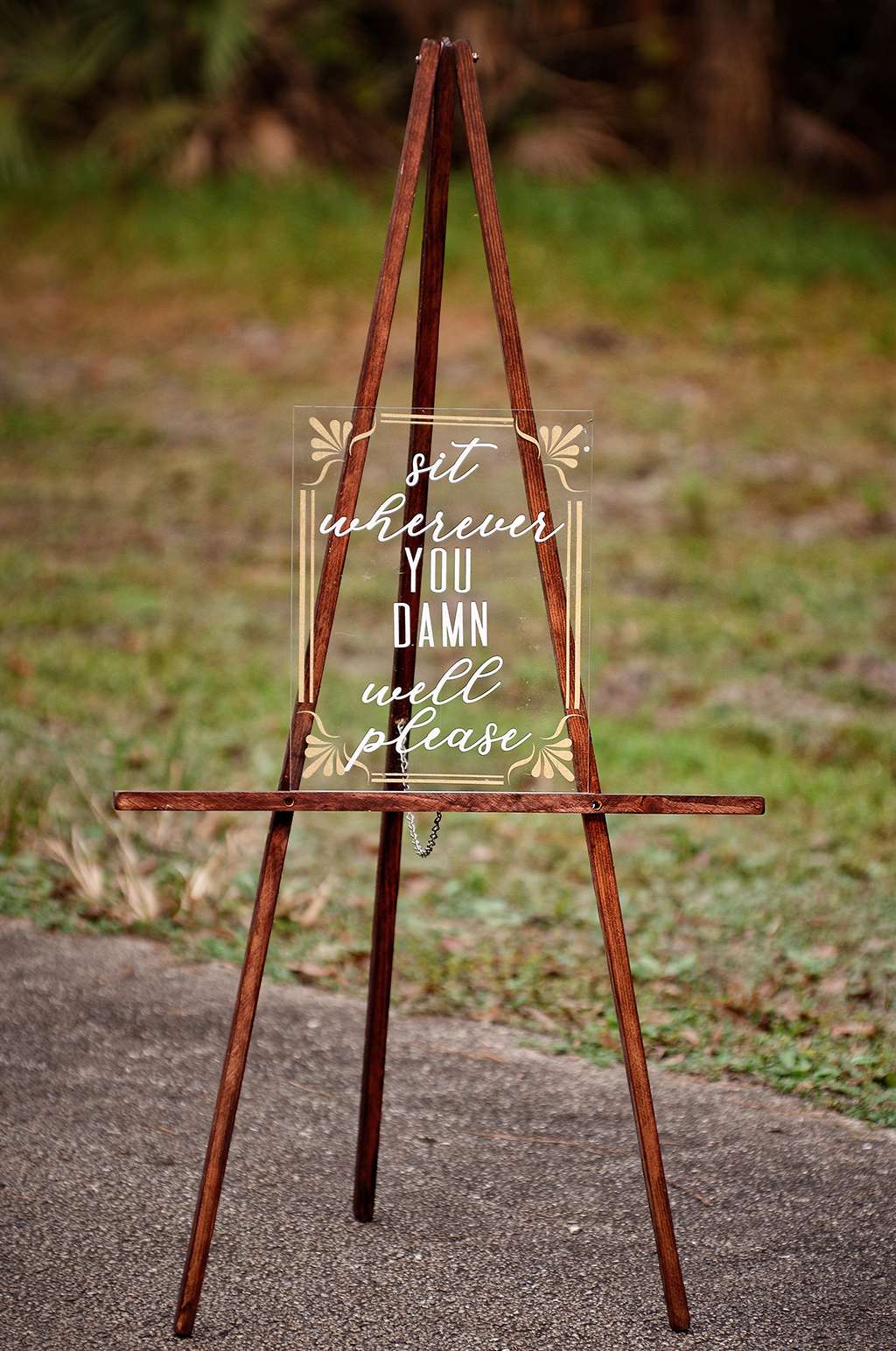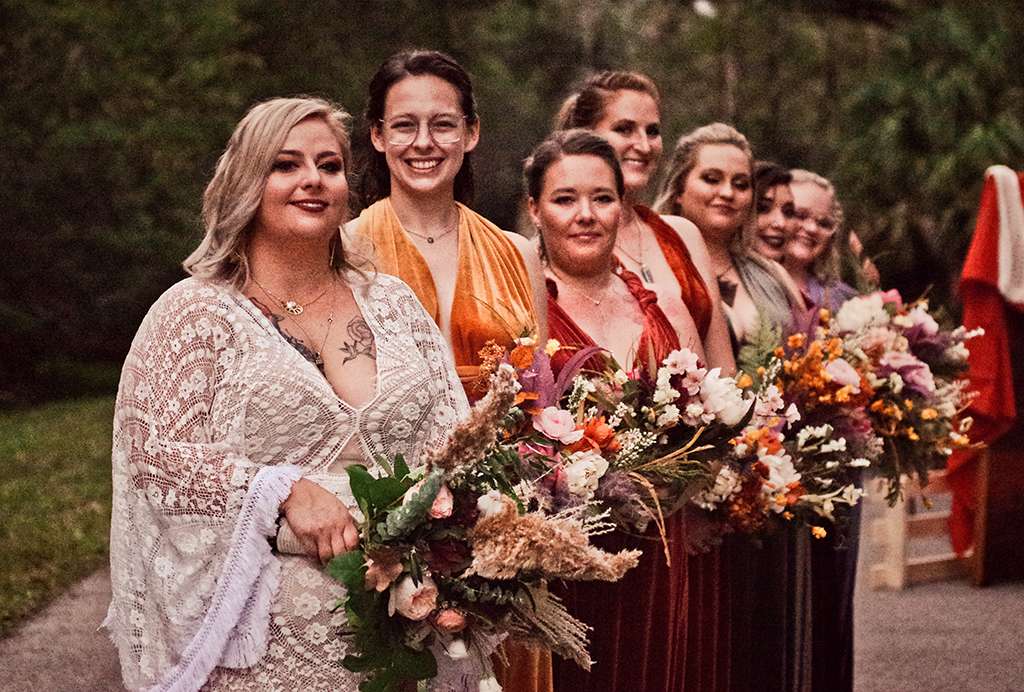 The bride's miniature horse, Chanel, also played a part in the day not once, but twice! Chanel carted Amy to the ceremony for a one-of-a-king entrance. Afterwards, Chanel was fitted with custom cooler-baskets to bring cold beverages to the guests.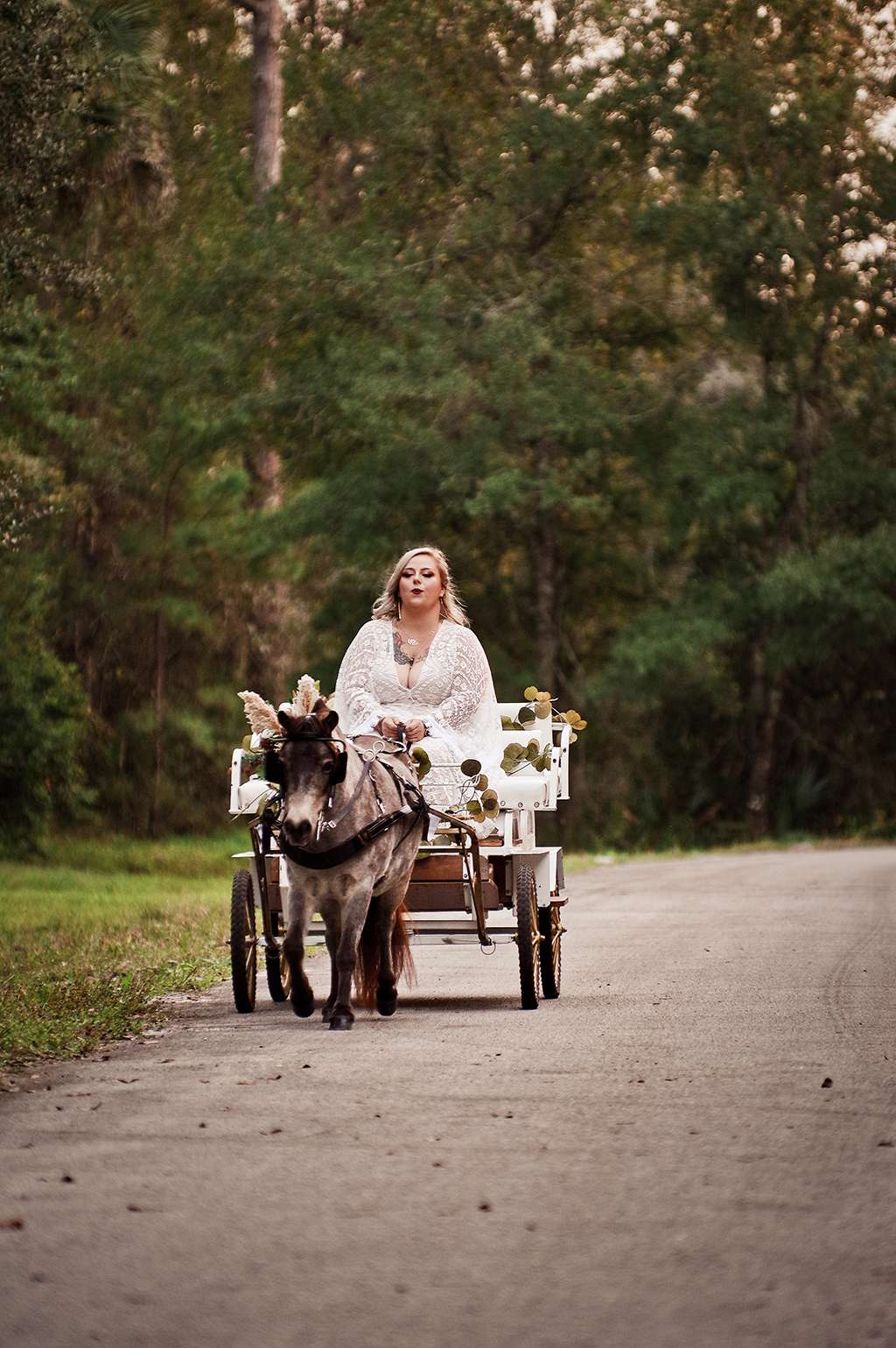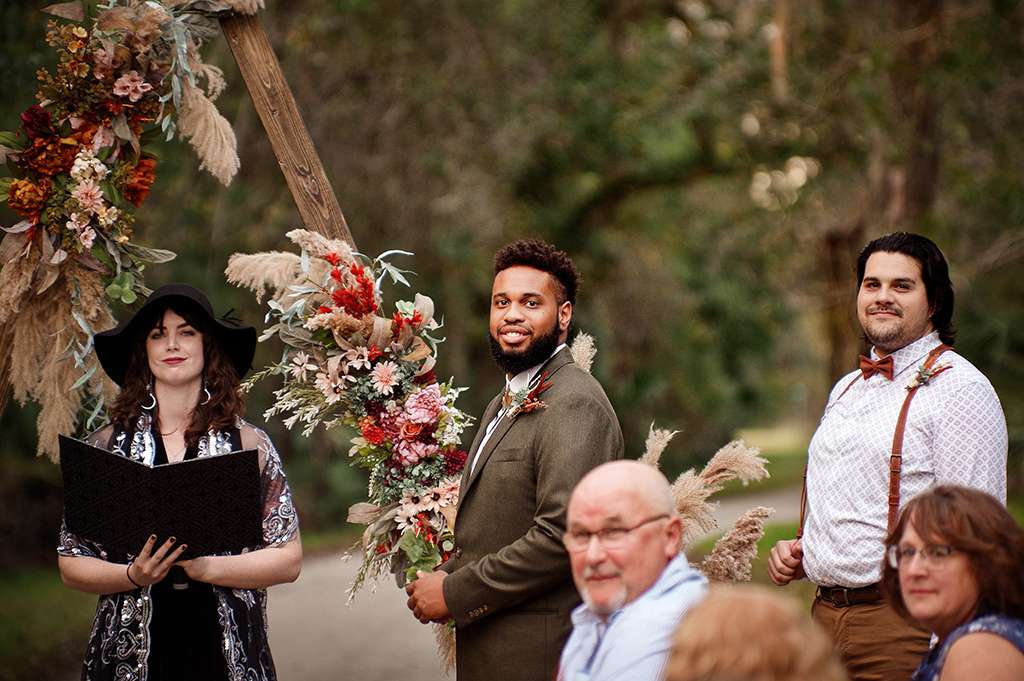 The couple planned to host the ceremony on a rear lawn of Star 4 Equestrian Ranch, but in true Florida style, it rained the day before and made the grass too muddy. "It worked out surprisingly well to move the ceremony to the tree-lined entry road instead," Amy continued. "The custom triangle wooden arch was decorated with handmade faux florals. The ceremony aisle boxes were the perfect décor for a slim aisle." The ceremony music featured Fleetwood Mac's Seven Wonders and Amy rode up and walked down the aisle to Leather and Lace.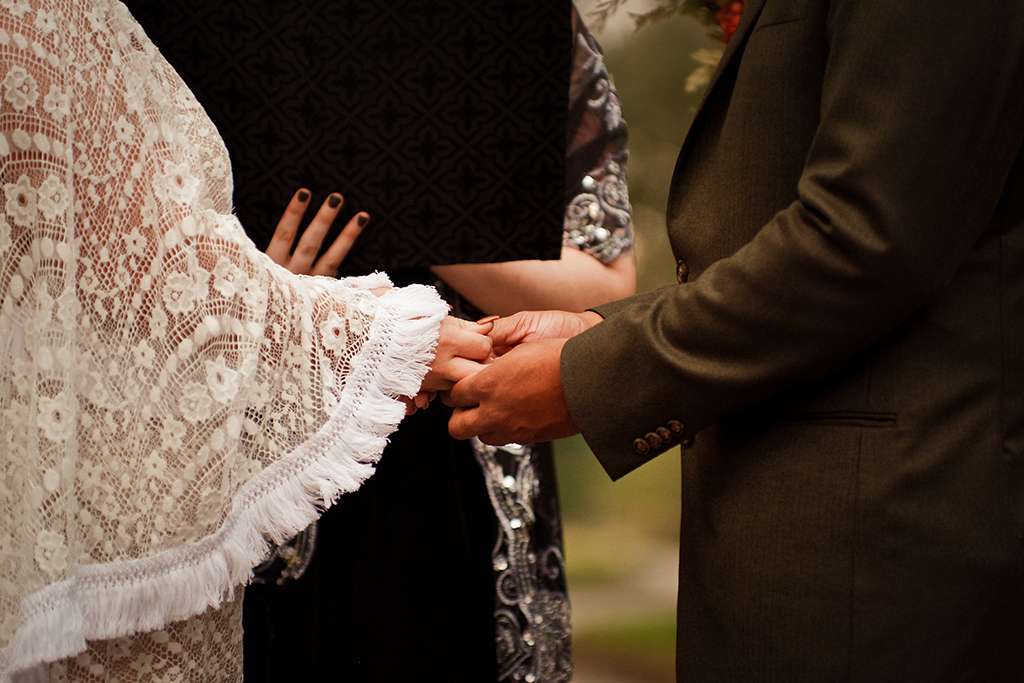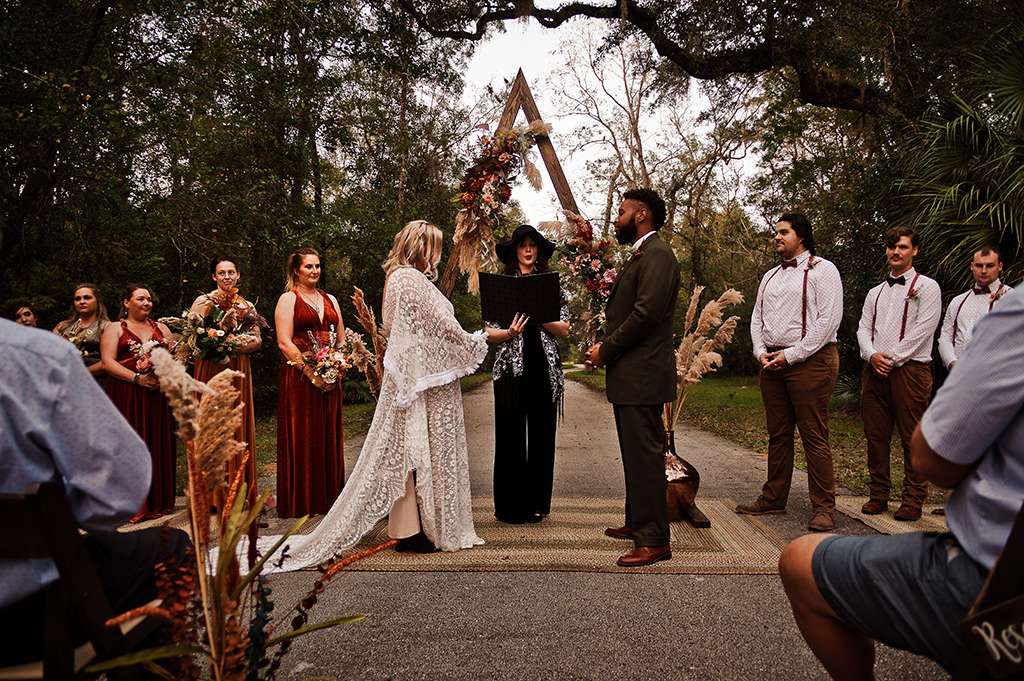 As well as the florals, the couple spent over a year collecting photo frames and vintage pieces. Amy advises; "collecting vintage pieces is not only more cost effective, it feels more personal to see everything come together in the end. Also, after the wedding, it was easier to re-sell the decor as a complete set for another bride to enjoy."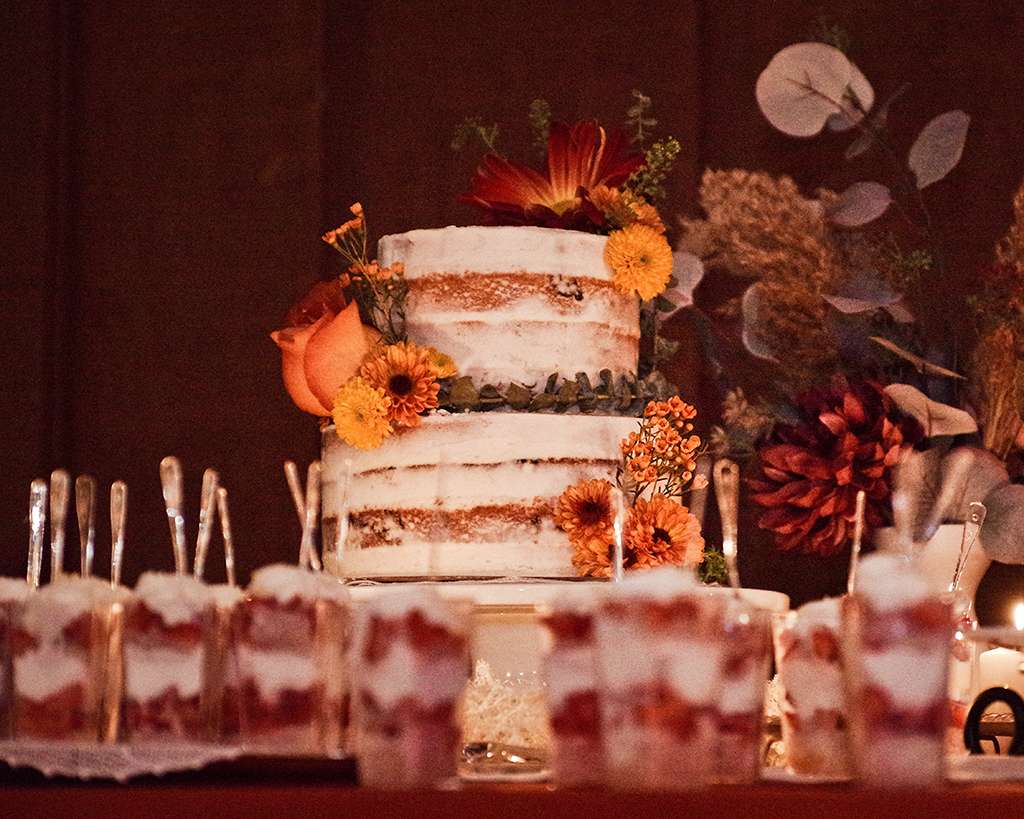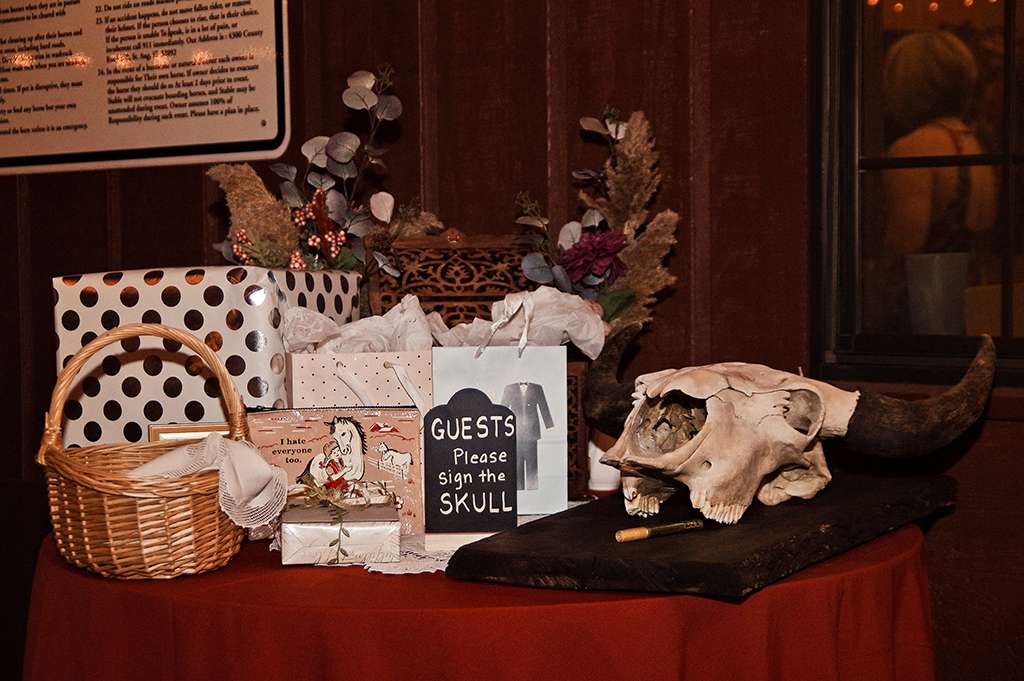 "Without a doubt, our favourite part of the day was the party," she concluded. "Getting to eat food from our favourite food truck, Fried Chicken Kitchen. It was the most complimented aspect of the wedding! Once most of the guests left, we closed the night with one of our favourite pastimes – singing karaoke. It really was the most perfect day."