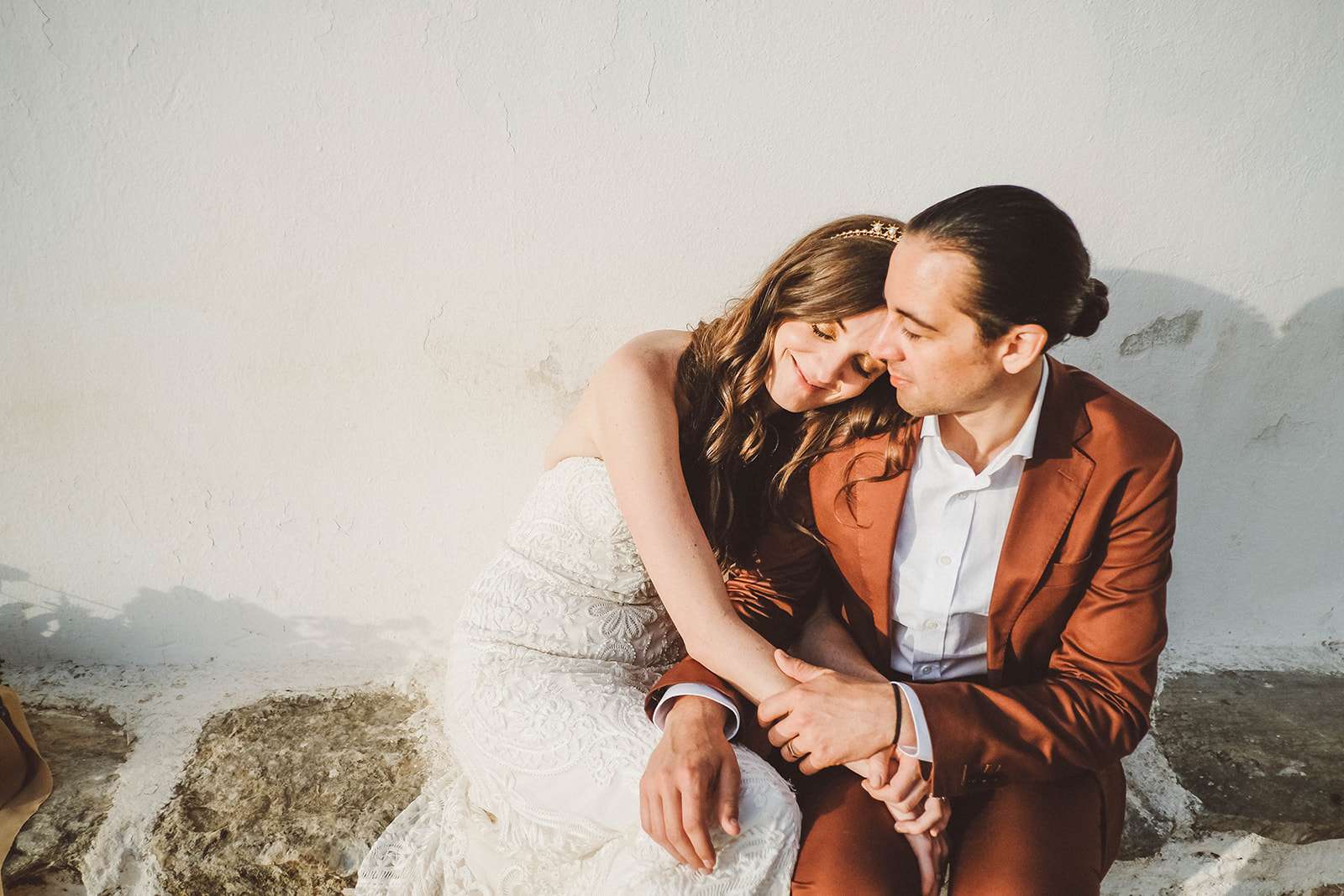 Amanda and Will were inspired to get married on the Greek island of Naxos because they had gotten engaged there on a backpacking trip three years ago. "We fell in love with everything about Greece, the food, the people, the history, and the beauty of all the Greek islands," they said.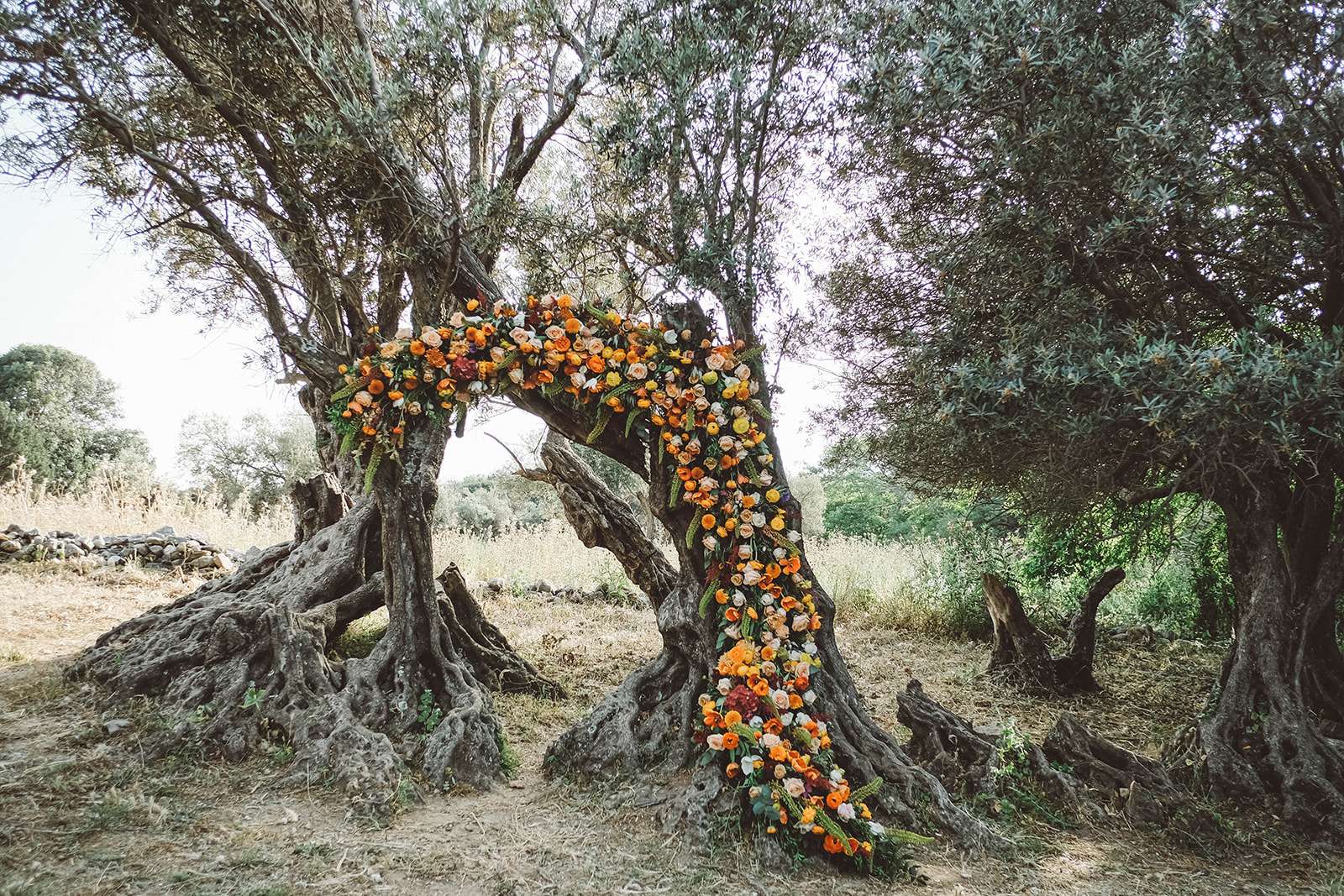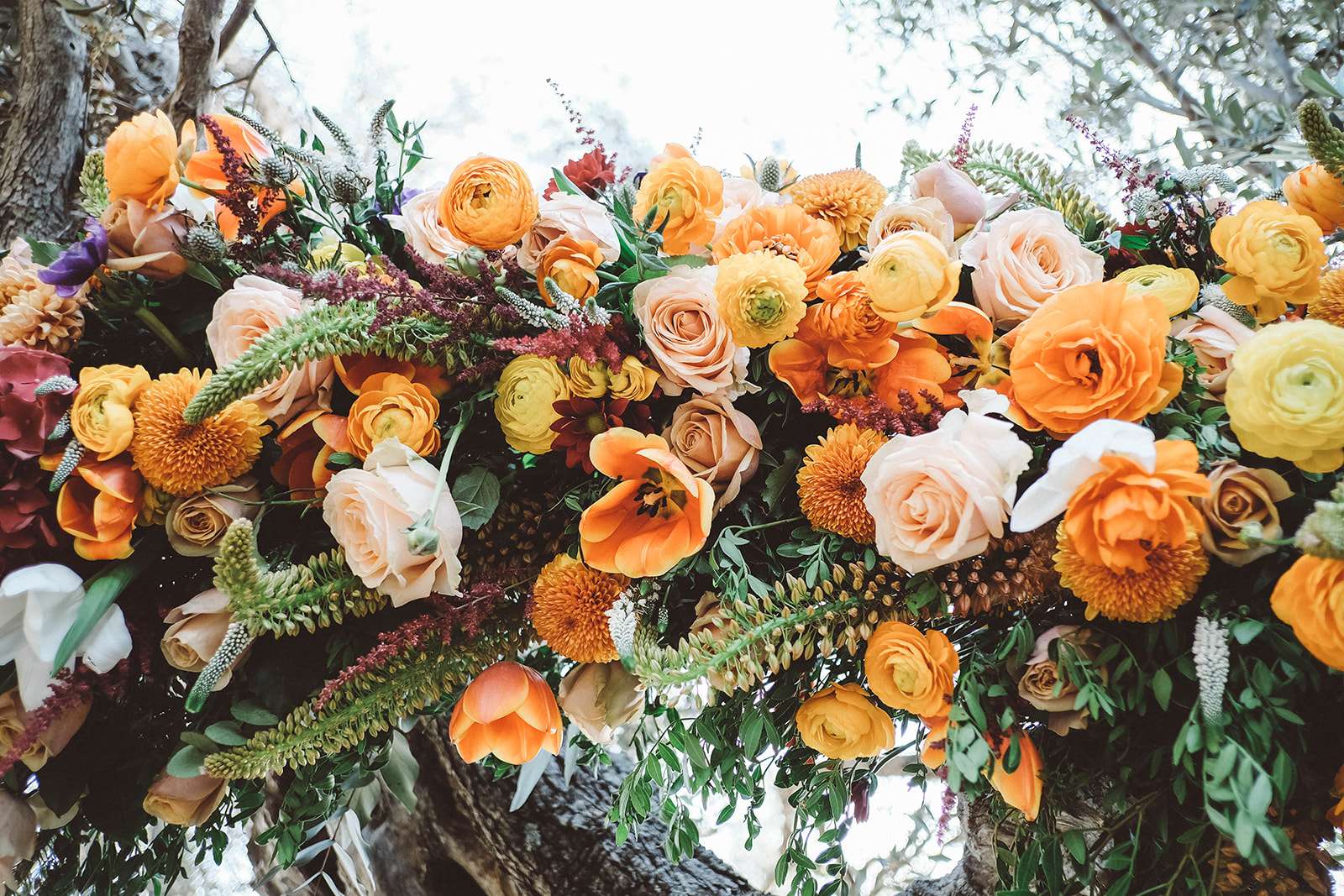 They chose a secret location near to where they'd gotten engaged. For aesthetics, they were inspired by the surrounding nature, "We wanted authenticity, and the idea of seamlessly blending into the nature around us. I really like visuals of ancient Greek statues and places that have been abandoned where nature has regrown."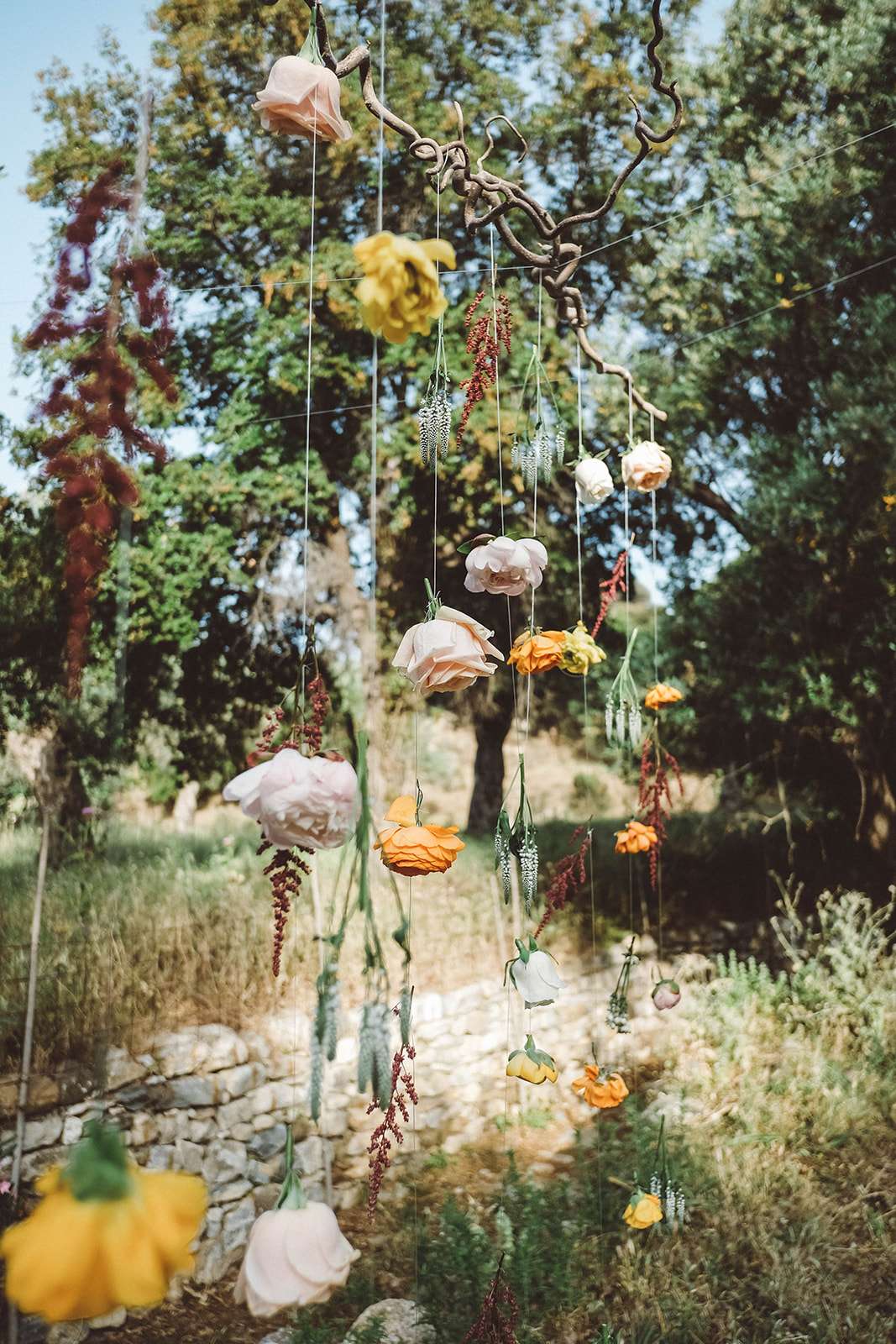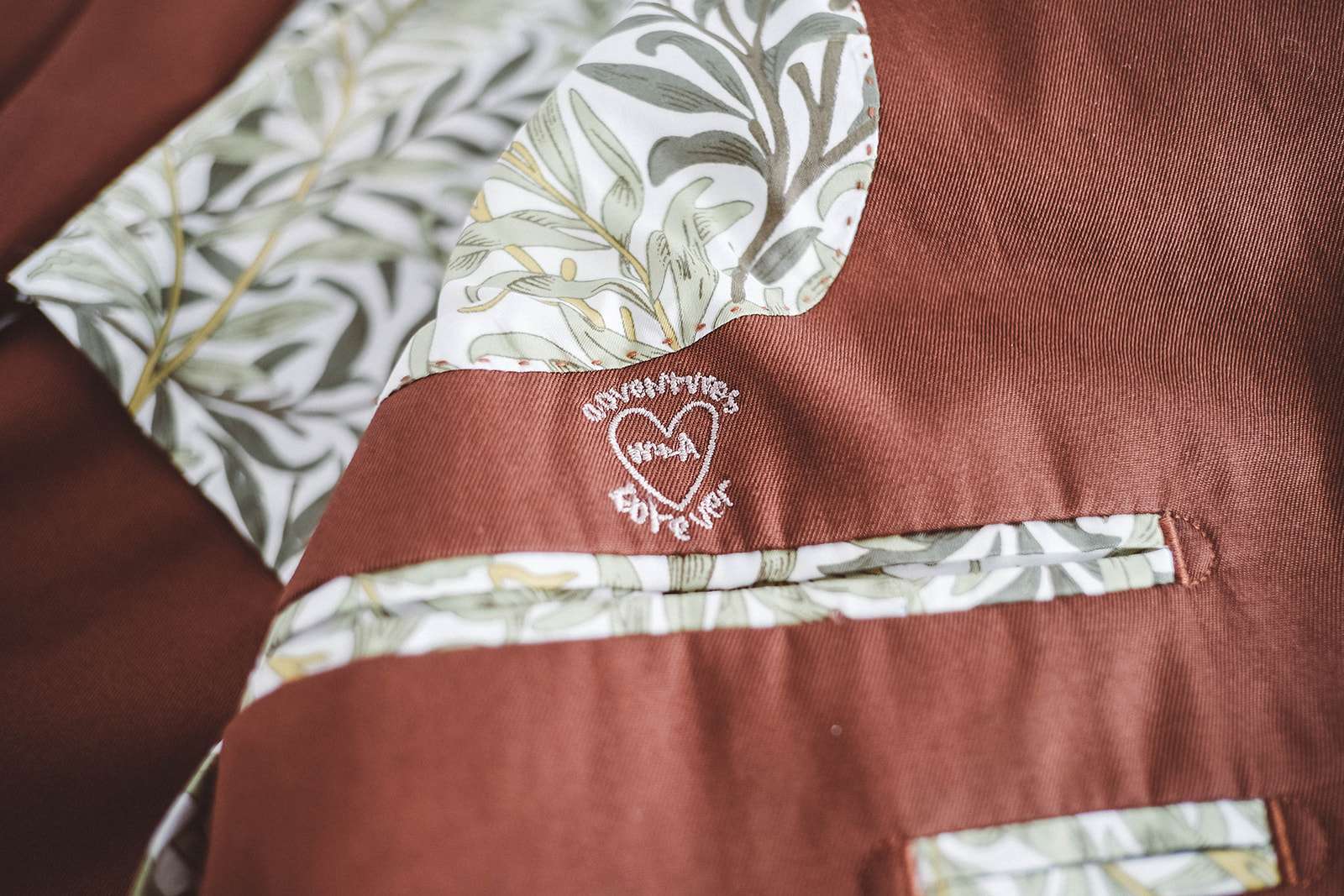 Will and Amanda started their day by taking a scooter ride together across Naxos and visited the location where they had gotten engaged. For the ceremony, they chose to get married under an ancient olive tree with Amanda's brother officiating. The area was decorated with a huge flower arch across the olive tree framing the place where they said their vows. Amanda walked down the aisle with her father to the song She's Like A Rainbow by the Rolling Stones which was played on acoustic guitar. Their friend read a poem by Robert Greenwood and they exchanged personalised vows.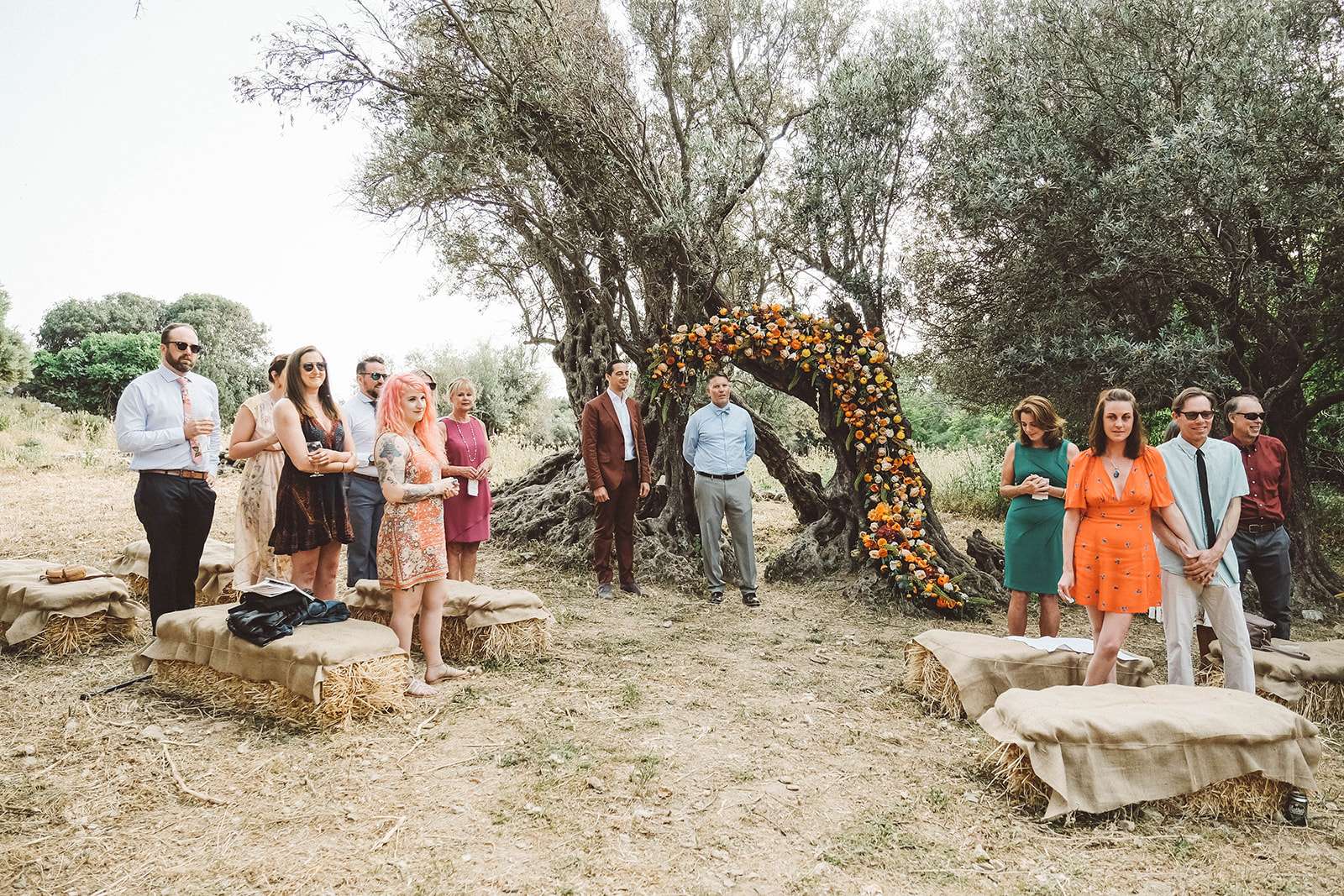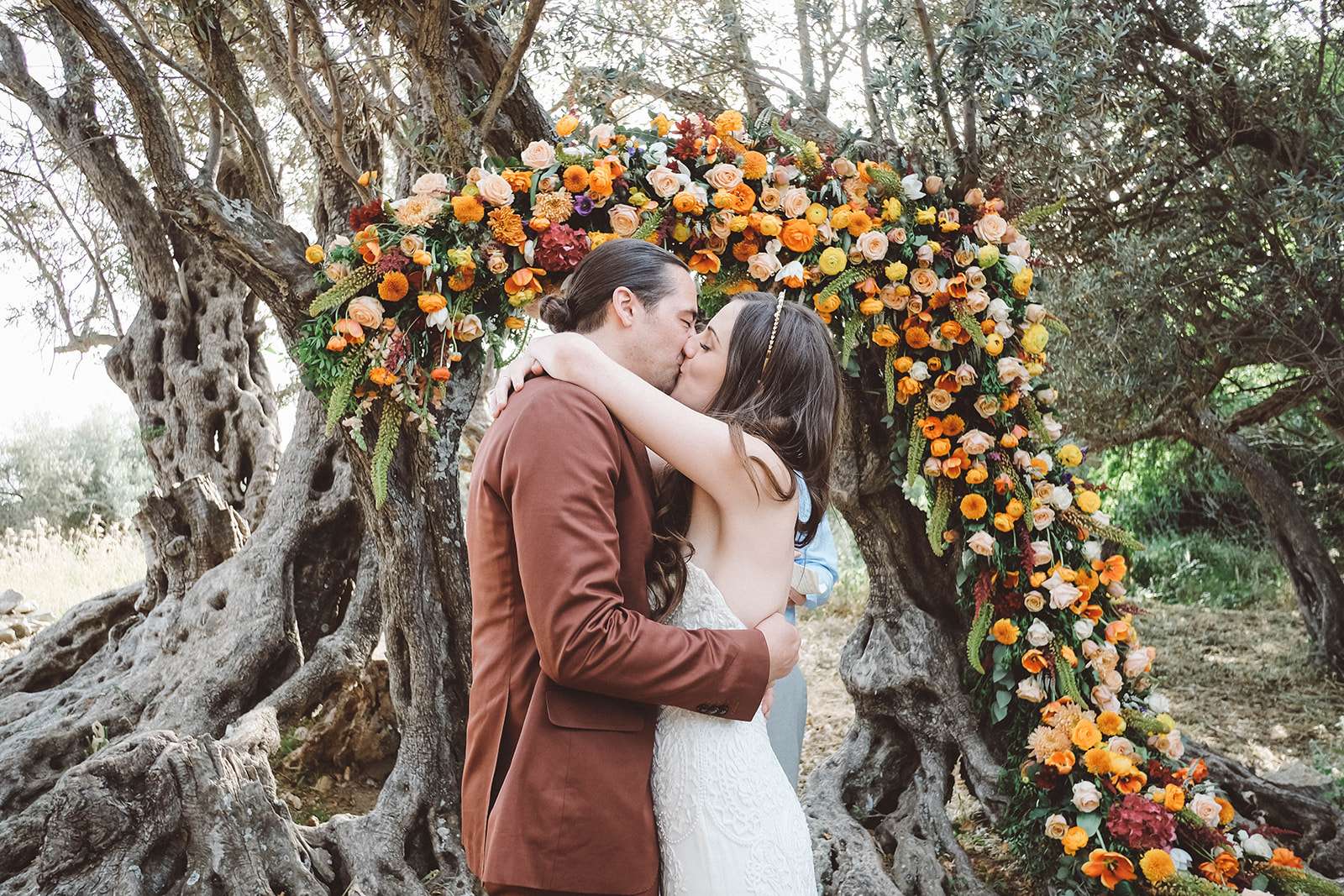 Afterwards they celebrated with delicious Naxian snacks like dolmades, naxos cheese and honey and Greek wine. As their ceremony was later in the evening, they wrapped the night up with dinner, dancing, and plenty of shots of raki.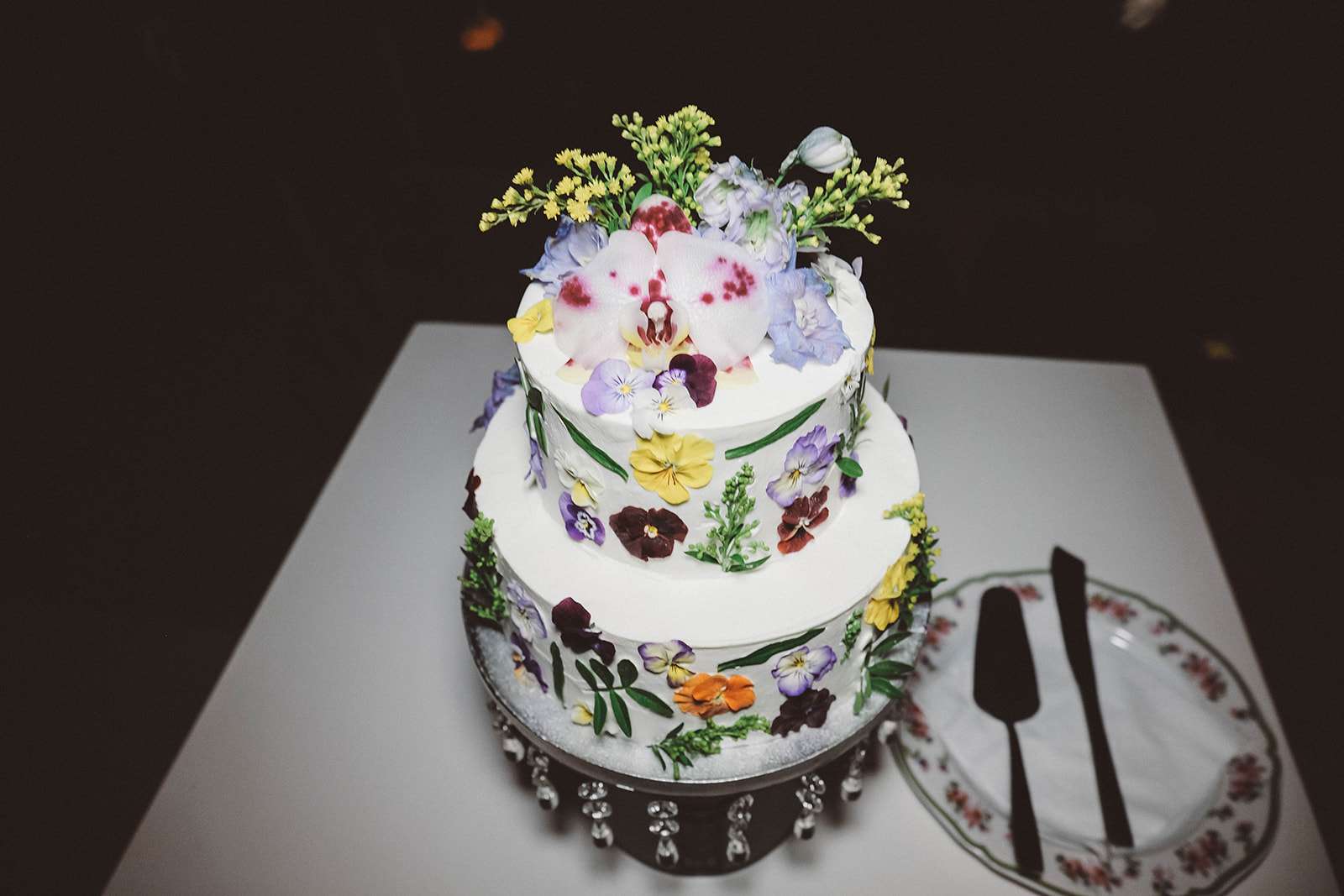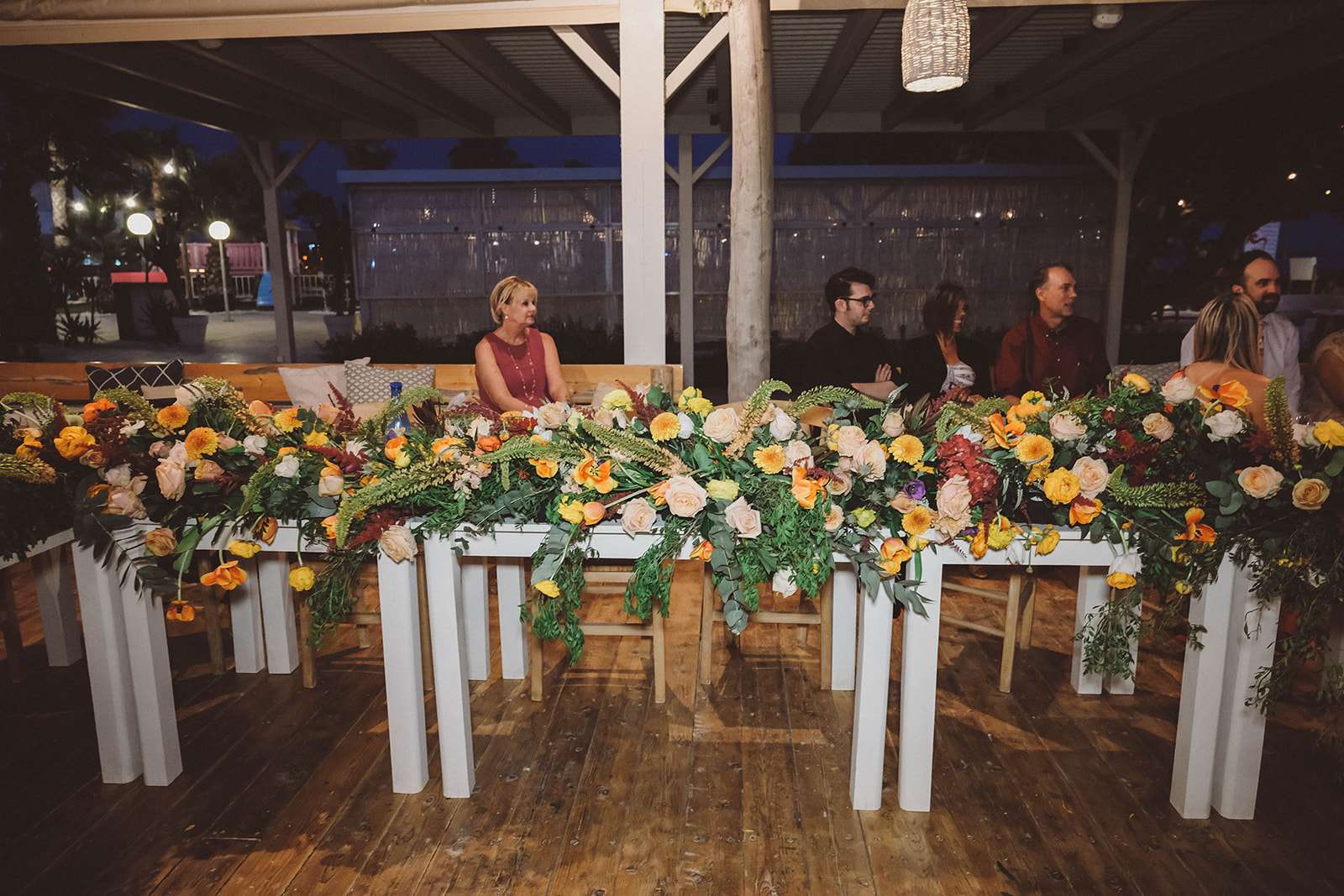 The biggest cost saving for the couple was actually choosing to have a destination wedding. "This may sound counter-intuitive but having a small intimate wedding in Greece is much less expensive than a larger wedding in California where we live," they explained.
Their biggest expense was renting out a villa on the beach for their 17 guests. "Given that everyone would be paying for international flights and travel costs to be with us on our wedding day, we wanted to take care of everything as soon as they arrived in Greece. It was worth every penny. We got to spend five days in paradise with our closest friends and family."