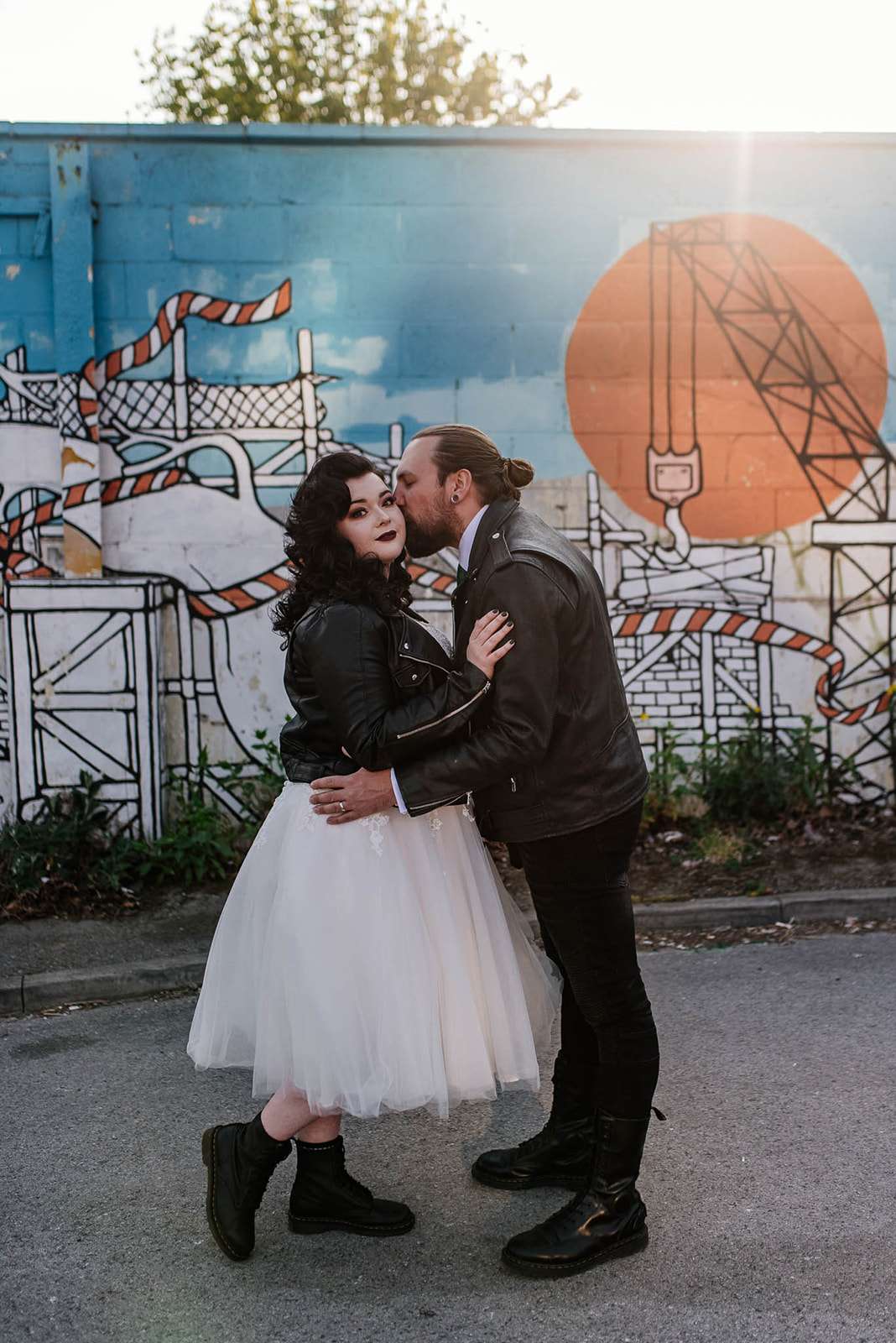 If you've had to postpone your summer wedding until the winter, you're going to love the festive inspo from Jess and Tom's December 2018 celebration. The couple had been dating since they were teenagers and ten years later Tom proposed to Jess with the most perfect 1920s emerald ring. This, and the fact that they desperately wanted to keep their early December anniversary as they'd been celebrating it so long together, inspired their festive theme, but they kept it true to their everyday style with plenty of rock n roll touches.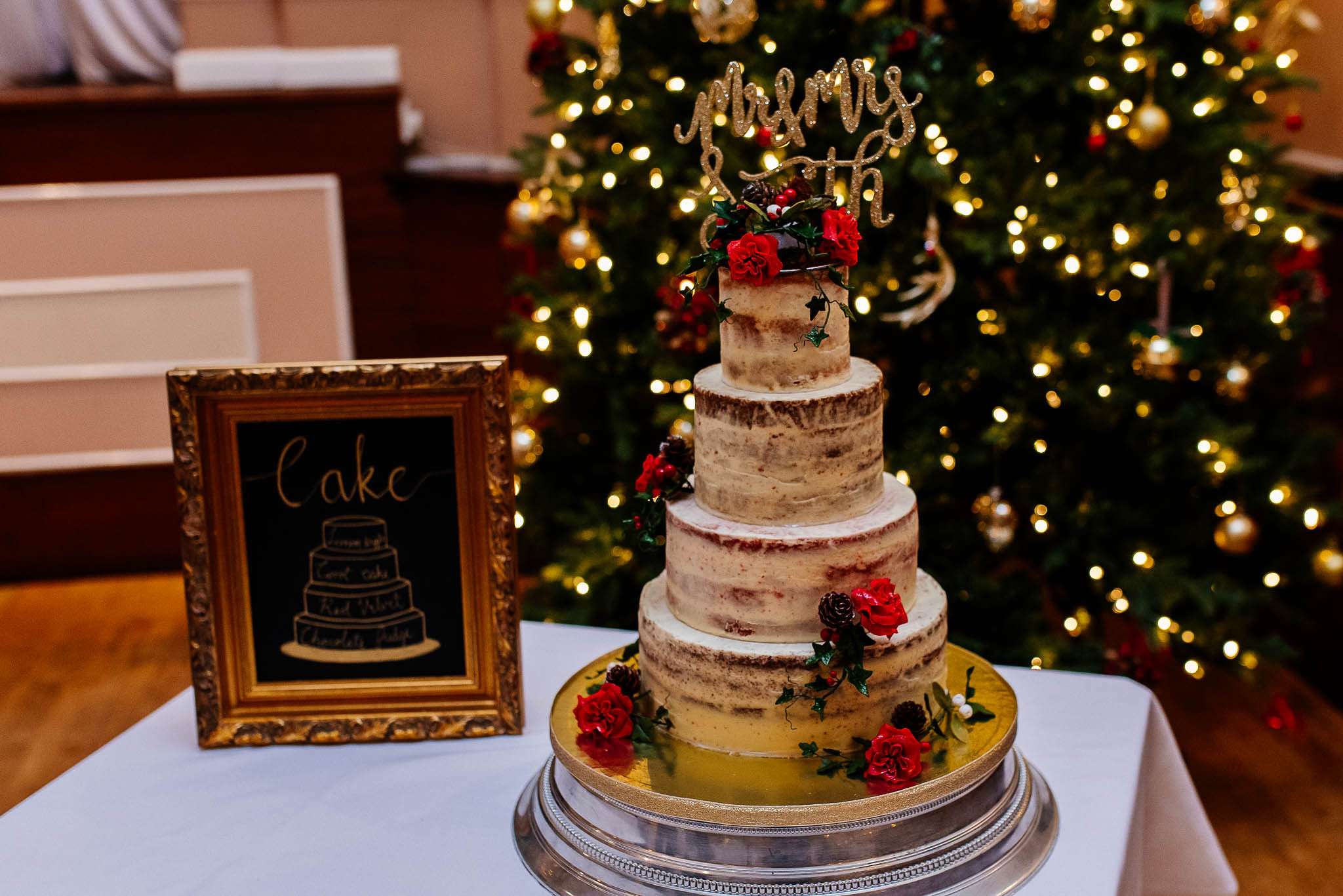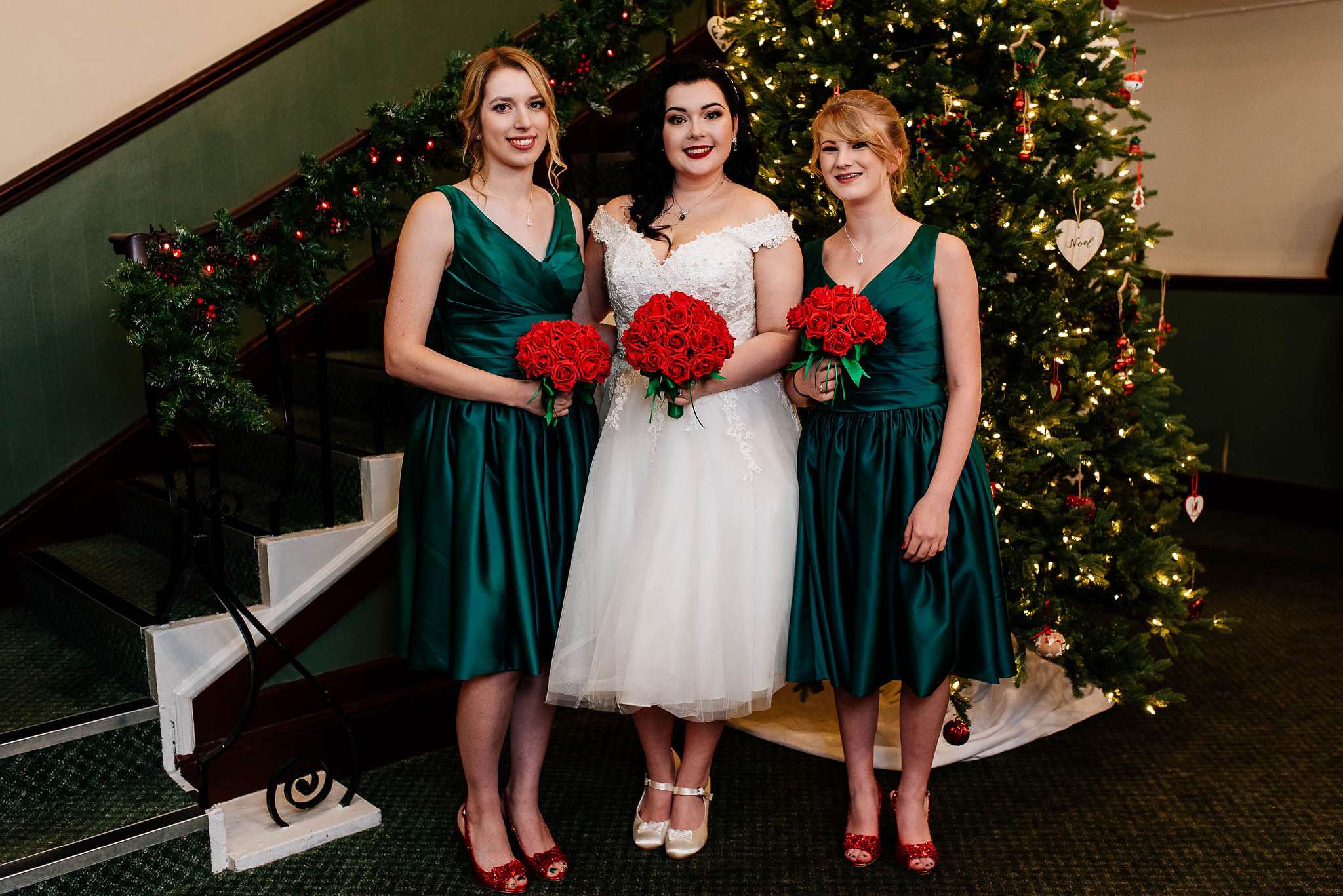 They were married at Sheffield Town Hall with a reception at The Old Rectory in Sheffield afterwards with a budget of £9000. Jess wore a Brighton Belle dress with a vintage inspired faux fur stole and family heirloom jewellery. Tom had subtle skull touches with the lining of his Twisted Tailor waistcoat, a vintage inspired pocket watch and personalised cuff links as a gift from the bride.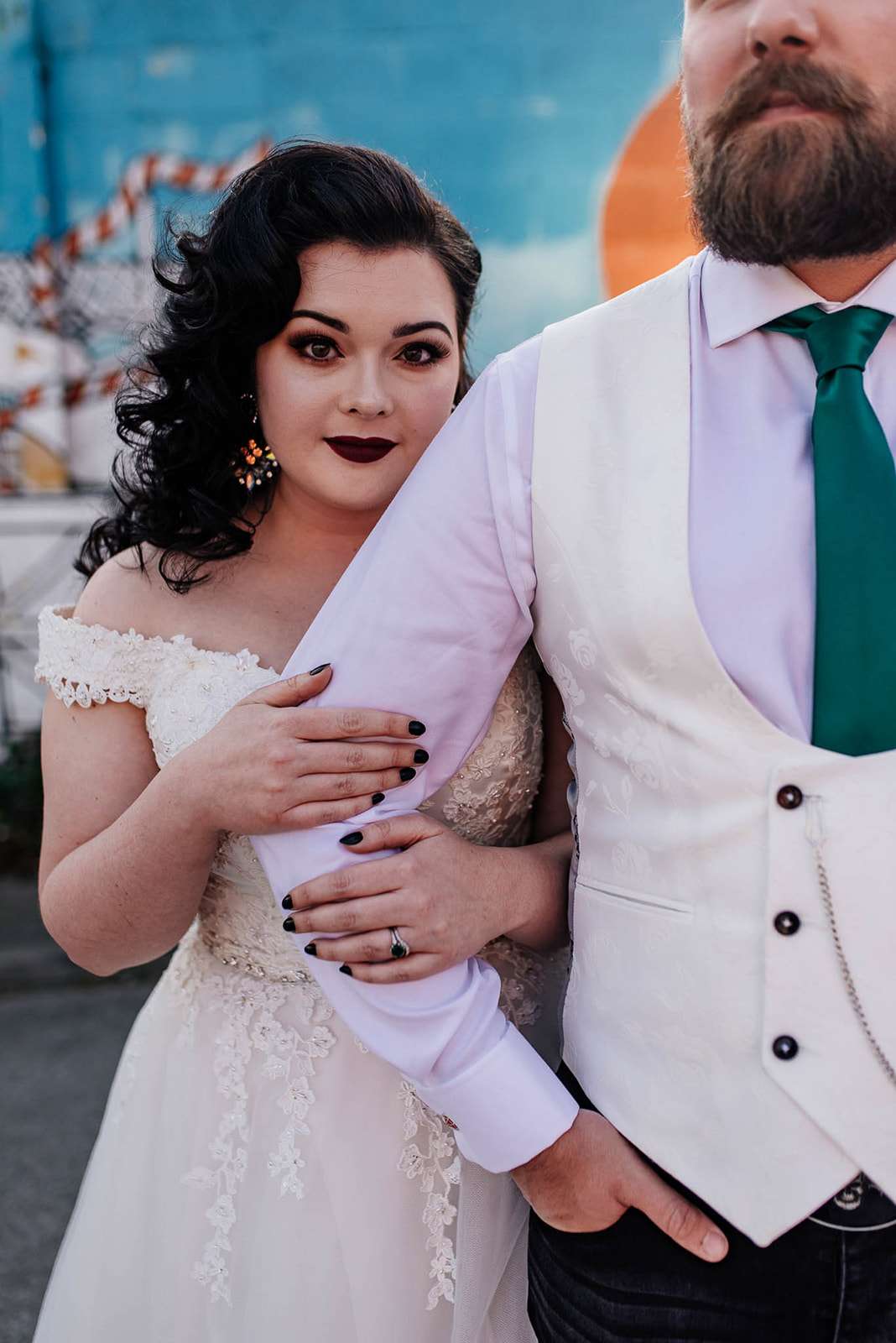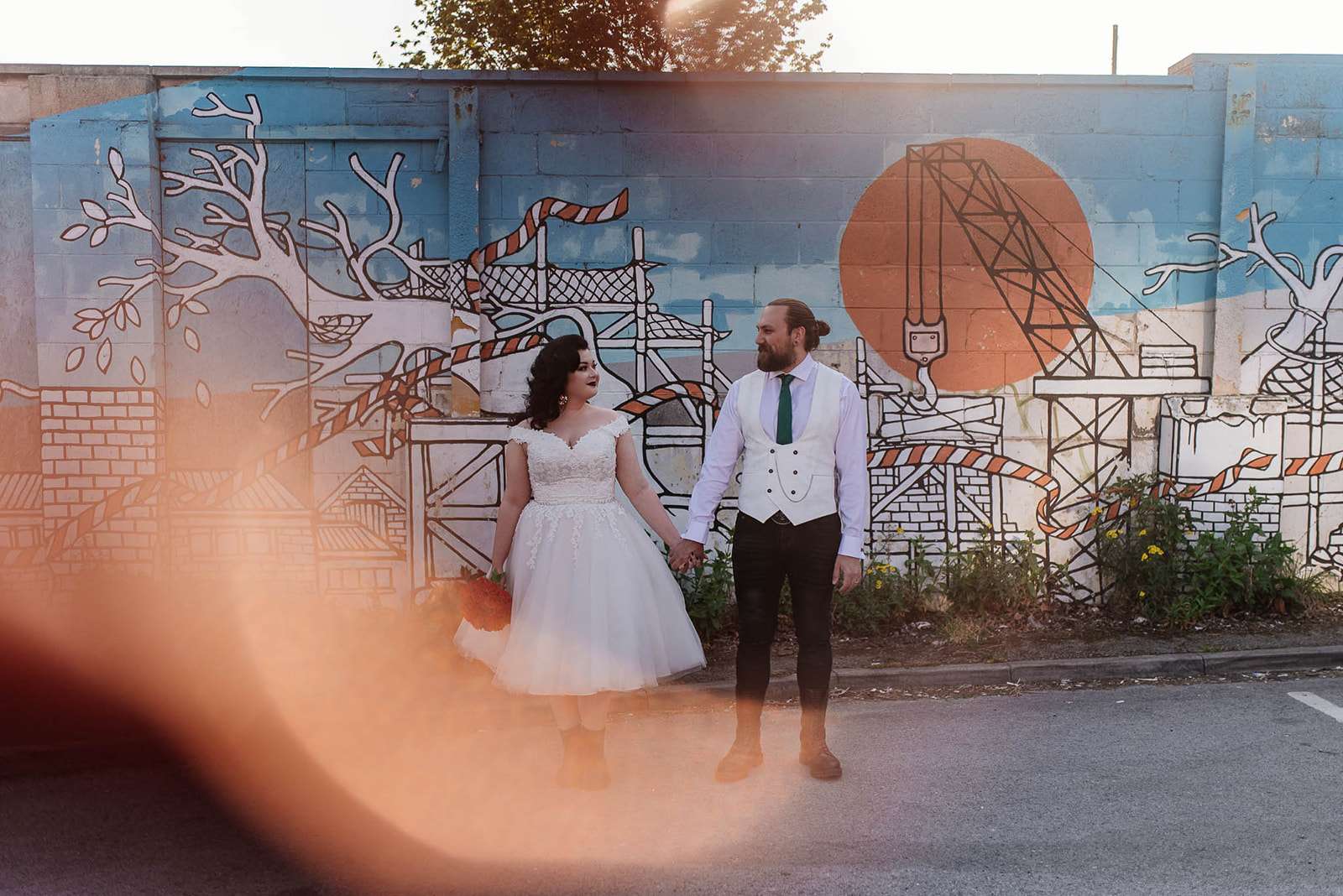 They had a relatively small ceremony of 40 guests, with two readings and personalised vows to one another. "Getting to involve our best friends in the ceremony by having them do readings made it feel extra special," said Jess. "Our friend read a poem called A Special World which we picked because Tom wrote this inside the first Valentine's day card he gave me, back when we were fourteen! My Godmother read a poem called Union which we felt was very reflective of us." They chose Vitamin C Quartet cover of some of their favourite songs like Blink 182's Feeling This to sign the register to.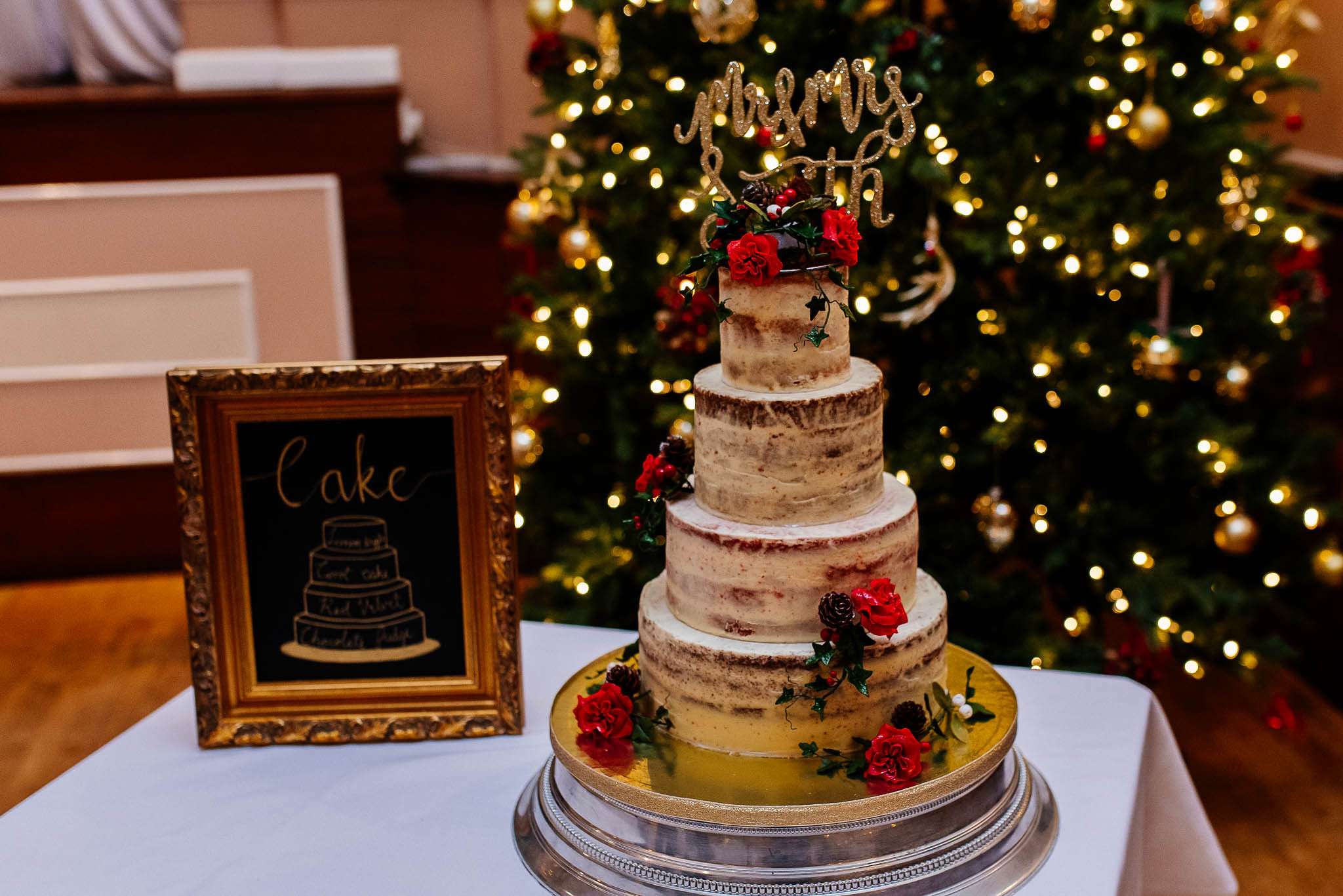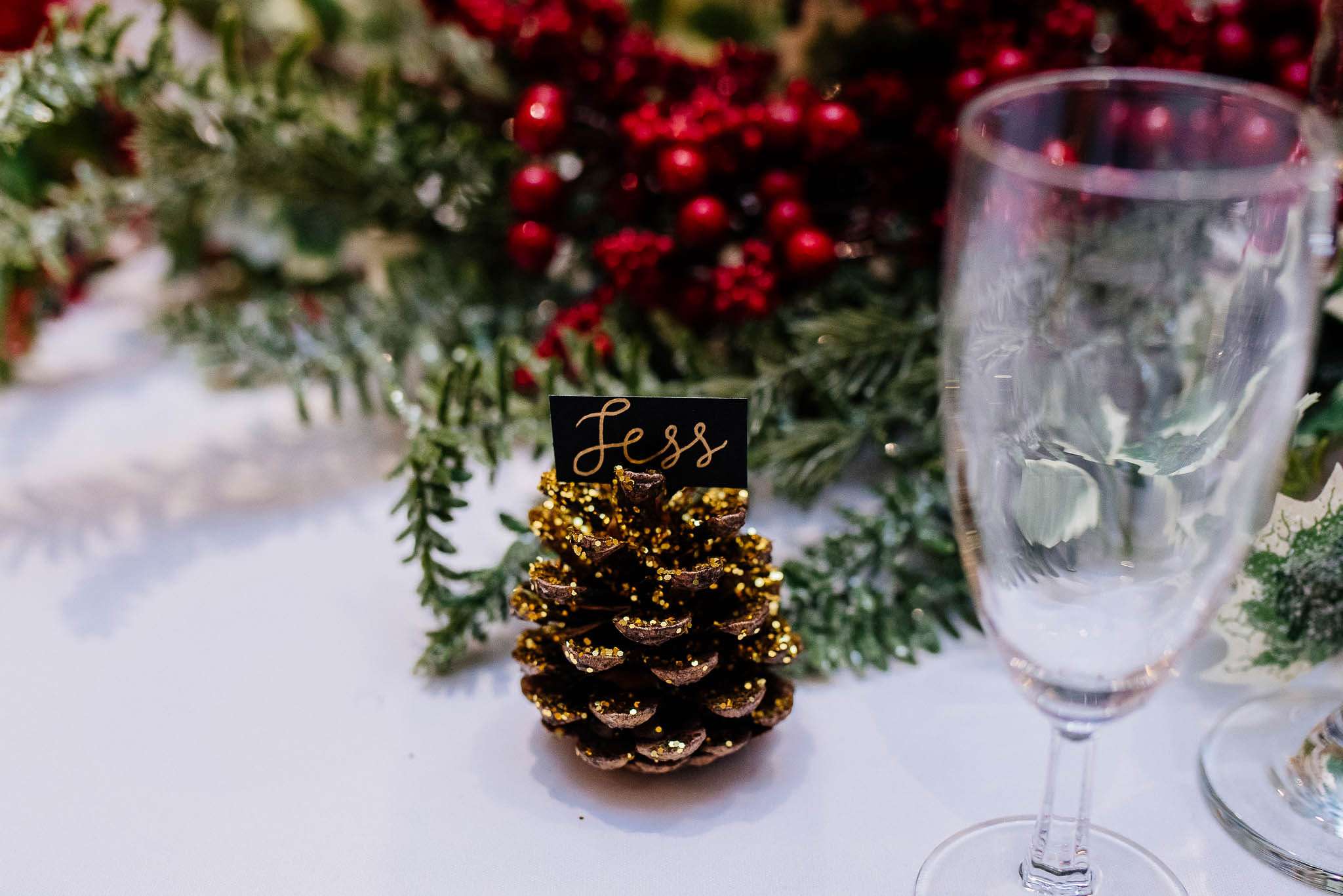 "I wouldn't say there was one thing that sticks out about our wedding as making it unique," explained the bride, "but I think everyone who came to our wedding felt like our wedding was very much 'us' and unique in that way. We had lots of our favourite music mixed in with the more usual wedding music, we had pie and peas for the buffet because we love pub food, Tom wore Dr Martens and I wore sparkly converse in the evening which meant I could dance the night away!"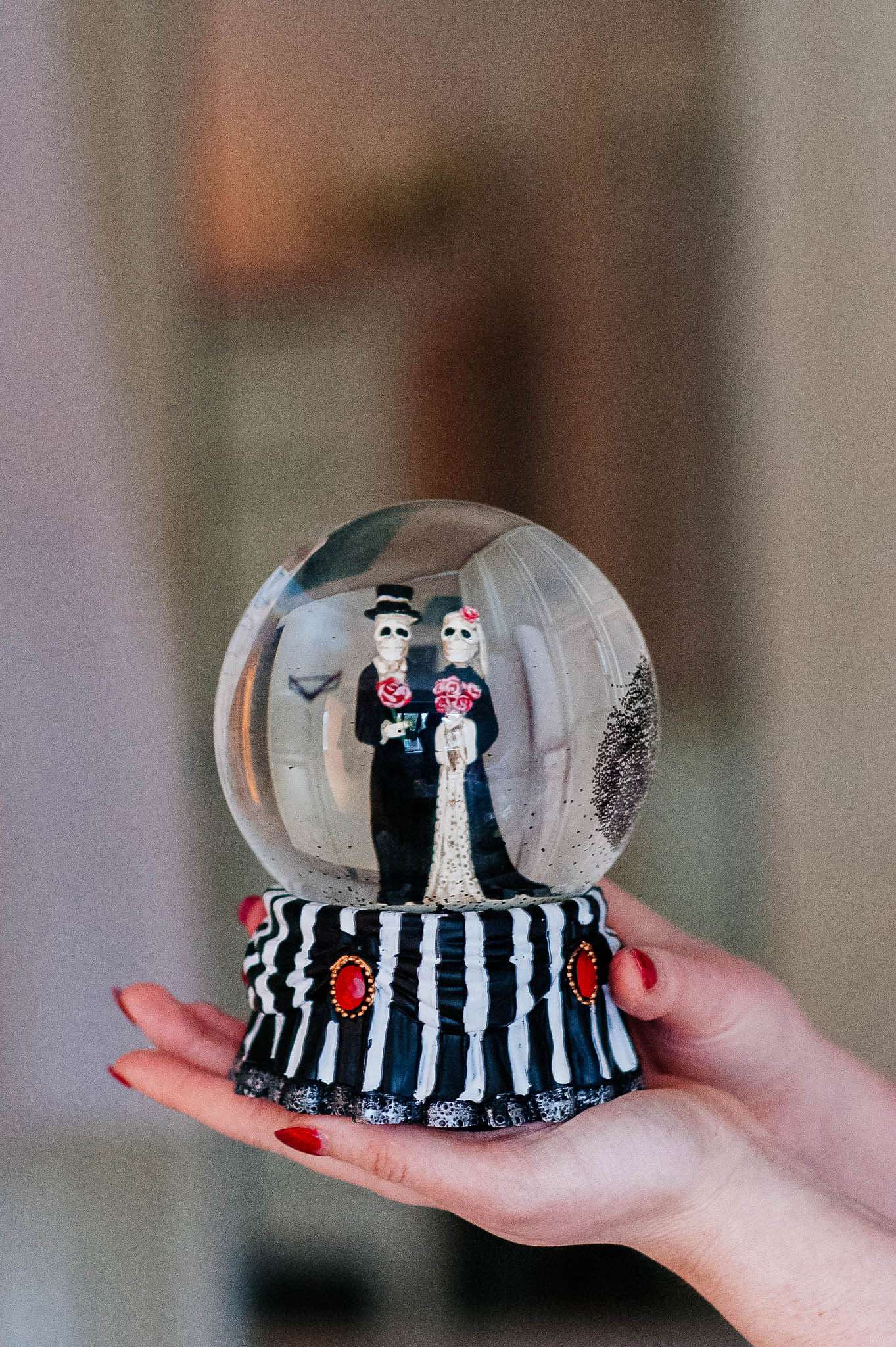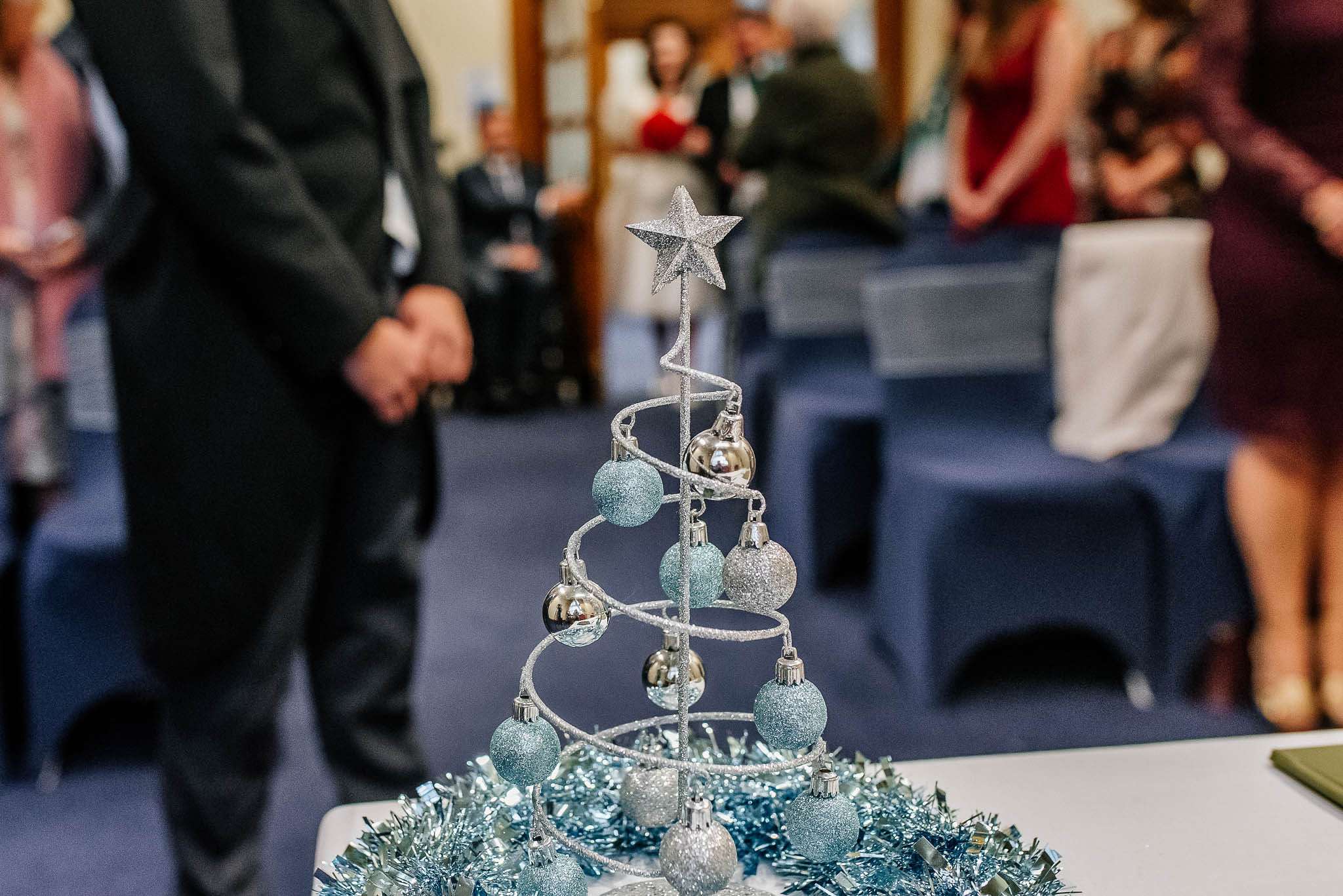 "Stick to what is right for you both as a couple and try and keep the wedding authentic and 'you'," Jess advised. "Make sure you slow down throughout the day and take some time to just get away and have a conversation as a couple, and look around and take it all in. Make sure you take time to enjoy all the things you have paid for and have spent so much time organising, for example, eat your cake, enjoy the candy table, dance to your DJ or band and show everyone else there what a fun time you're having, and they will have fun themselves!"