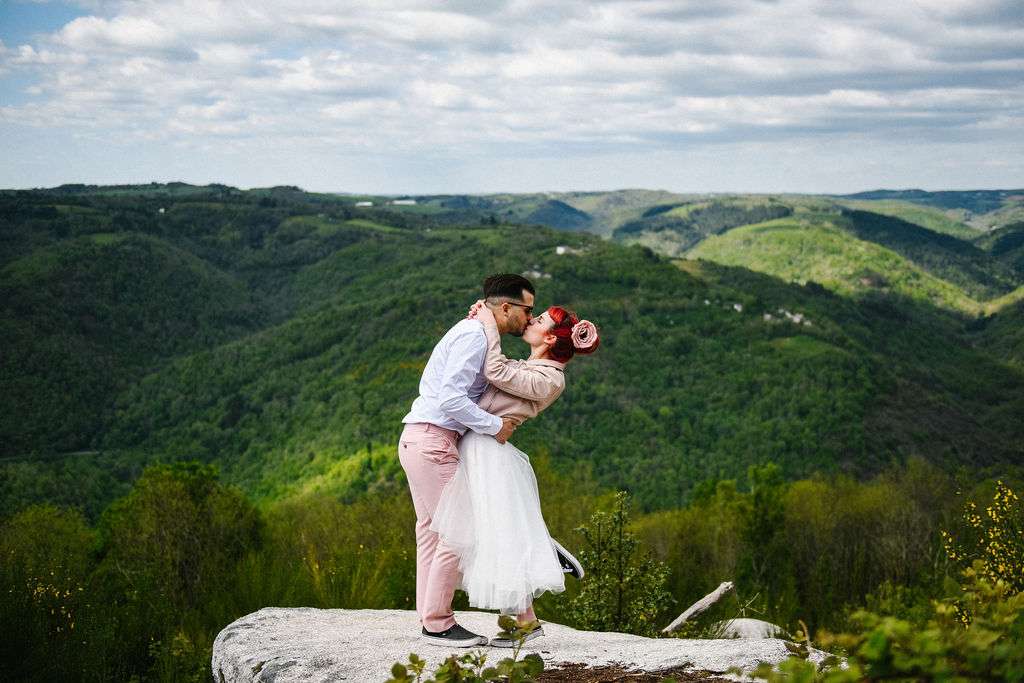 Julie and Fabien met during their studies over ten years ago. A year of long distance and several years moving around France together, they couple describe themselves as best friends, lovers and in love, sharing their happy life with their two cats. Fabien proposed in April 2017 on a trip for their 8th wedding anniversary, and in 2019 they decided to get married to celebrate a decade of their love for one another.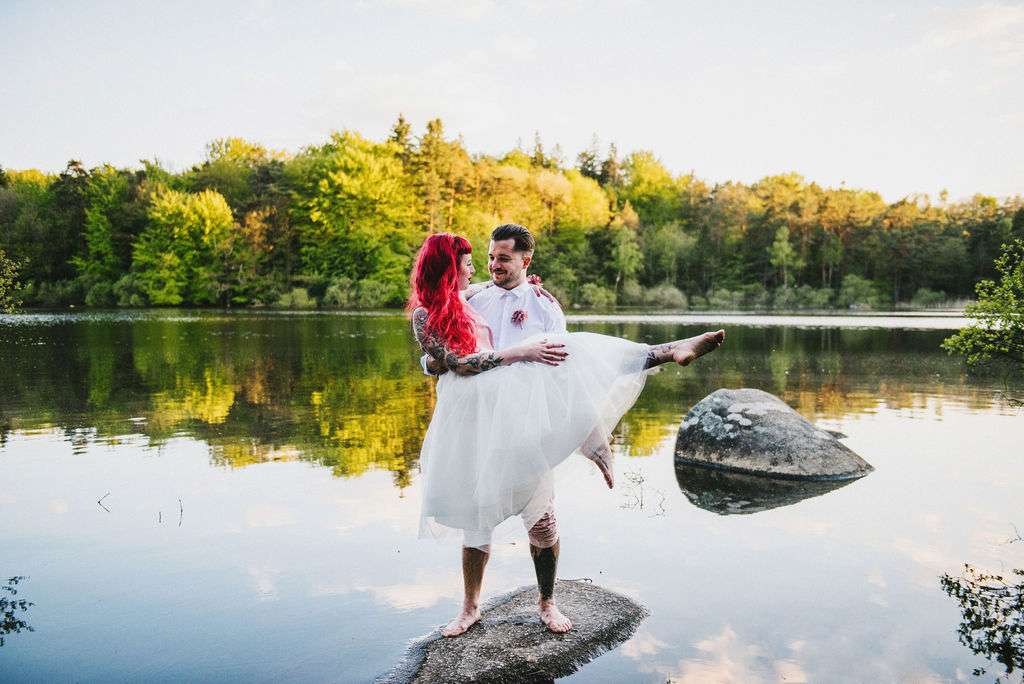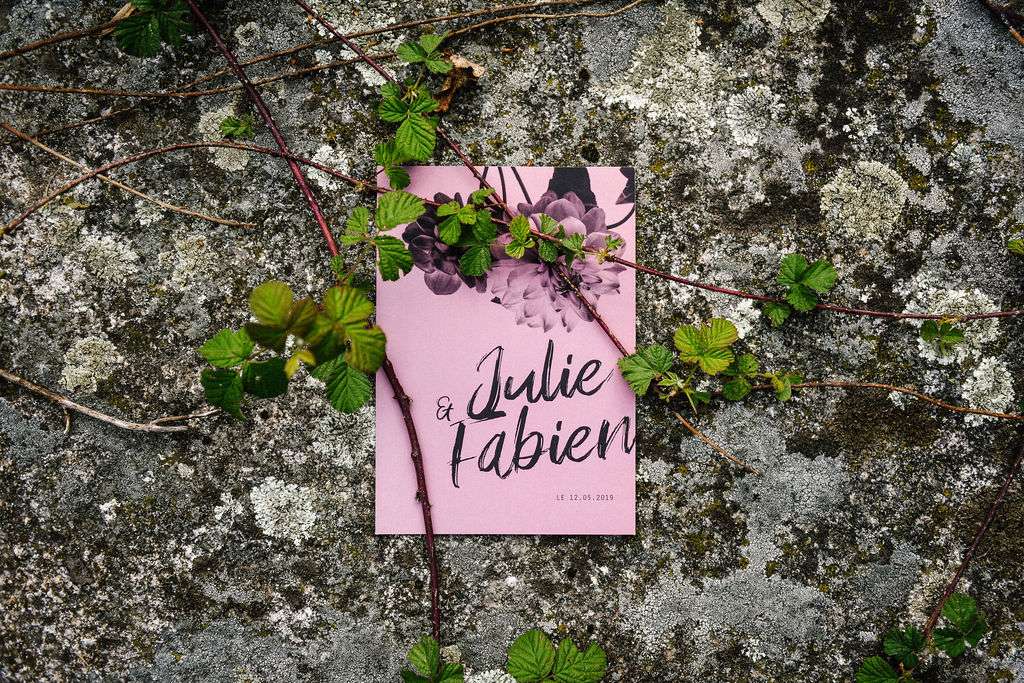 They got married in secret, and had a very big party with their friends and families a few weeks later. "We pretended we were celebrating for our birthday," explained Julie, "as an excuse to get people together – some of our guests even thought we were going to announce our engagement!"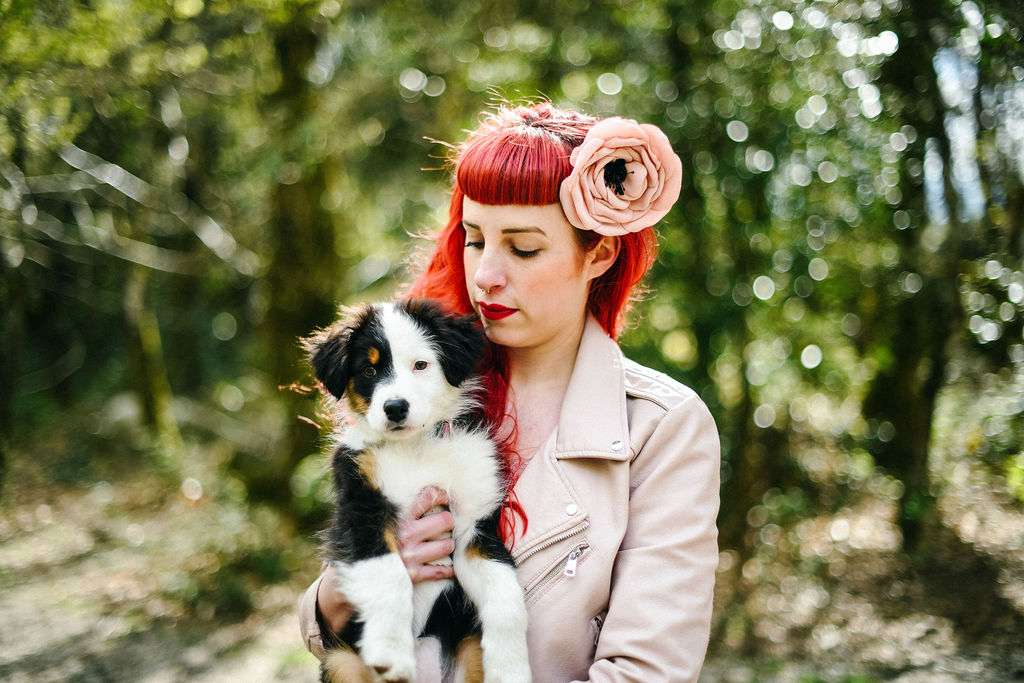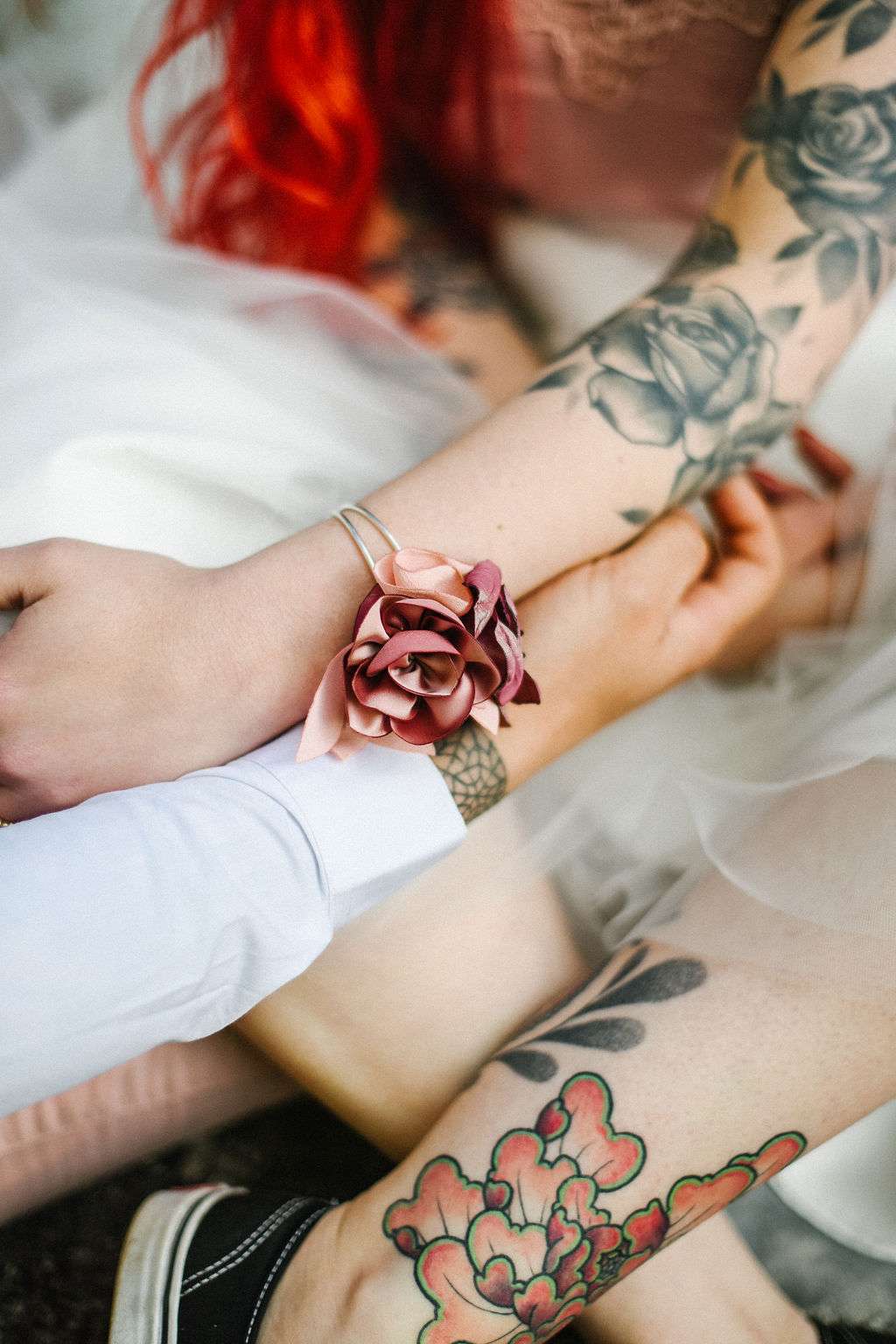 For their private ceremony, they hiked up to the top of Le Sidobre in France, Europe's largest granite plateau. They chose a secular ceremony, surrounded by nature, and exchanged vows from their favourite songs that make them laugh. It was a personal, funny and moving ceremony, and exactly what the couple wanted.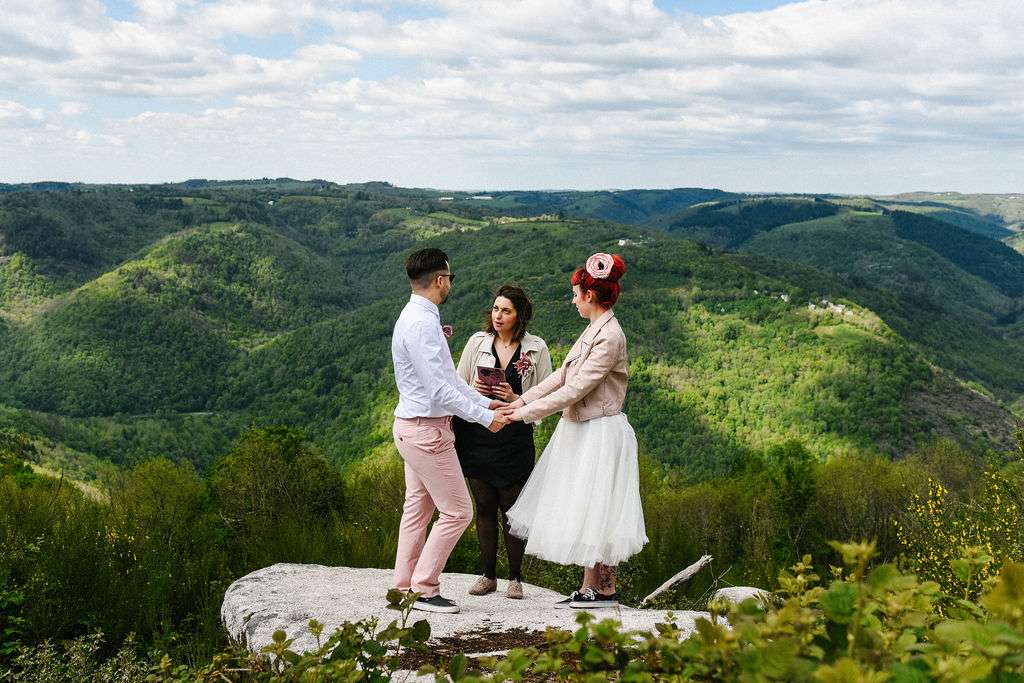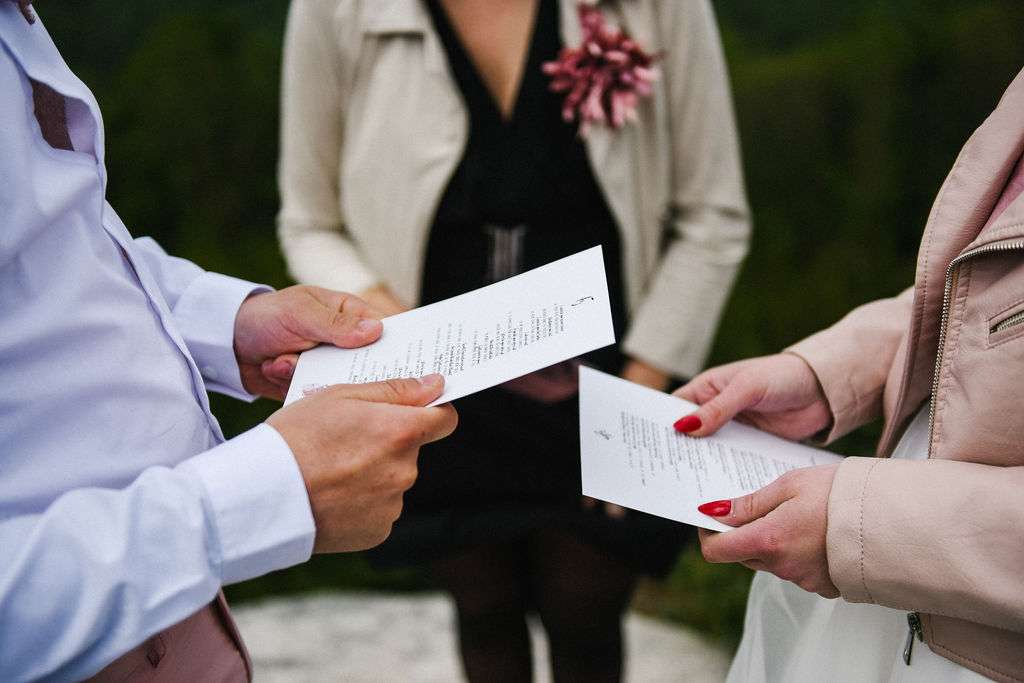 Julie chose a local French dress designer to create her gown, and paired it with a blush pink leather jacket and oversized fabric flower for her hair so she could keep it afterwards. The same designer made Fabien's buttonhole, which he paired with pale pink trousers from ASOS. Julie did her own hair and makeup.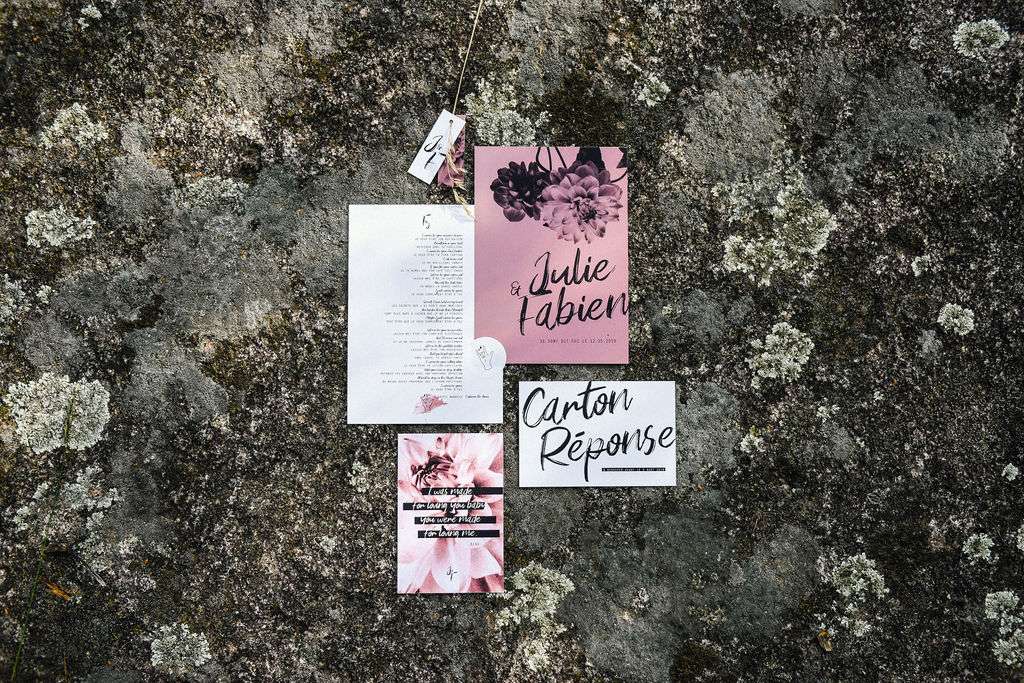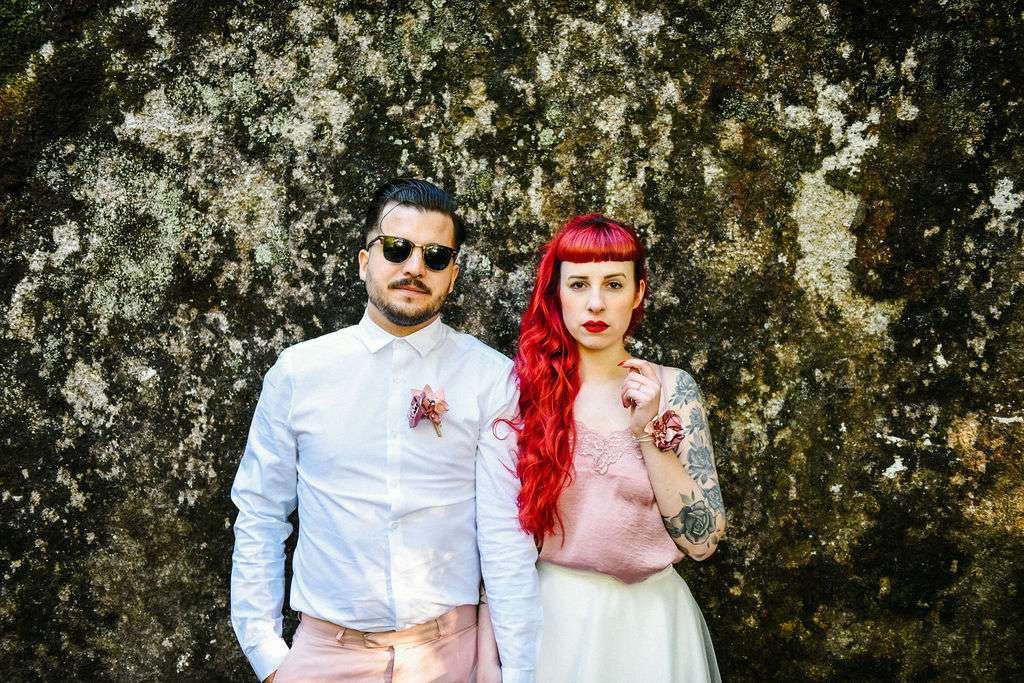 When asked if they had any advice for future brides and grooms, Julie and Fabien kept it short and sweet: "Don't stress yourself out."
We can't agree more – have the wedding day that you want, whether that's surrounded by hundreds of well wishers, or alone, just the two of you, breathing in nature; your aim should be to feel on top of the world.