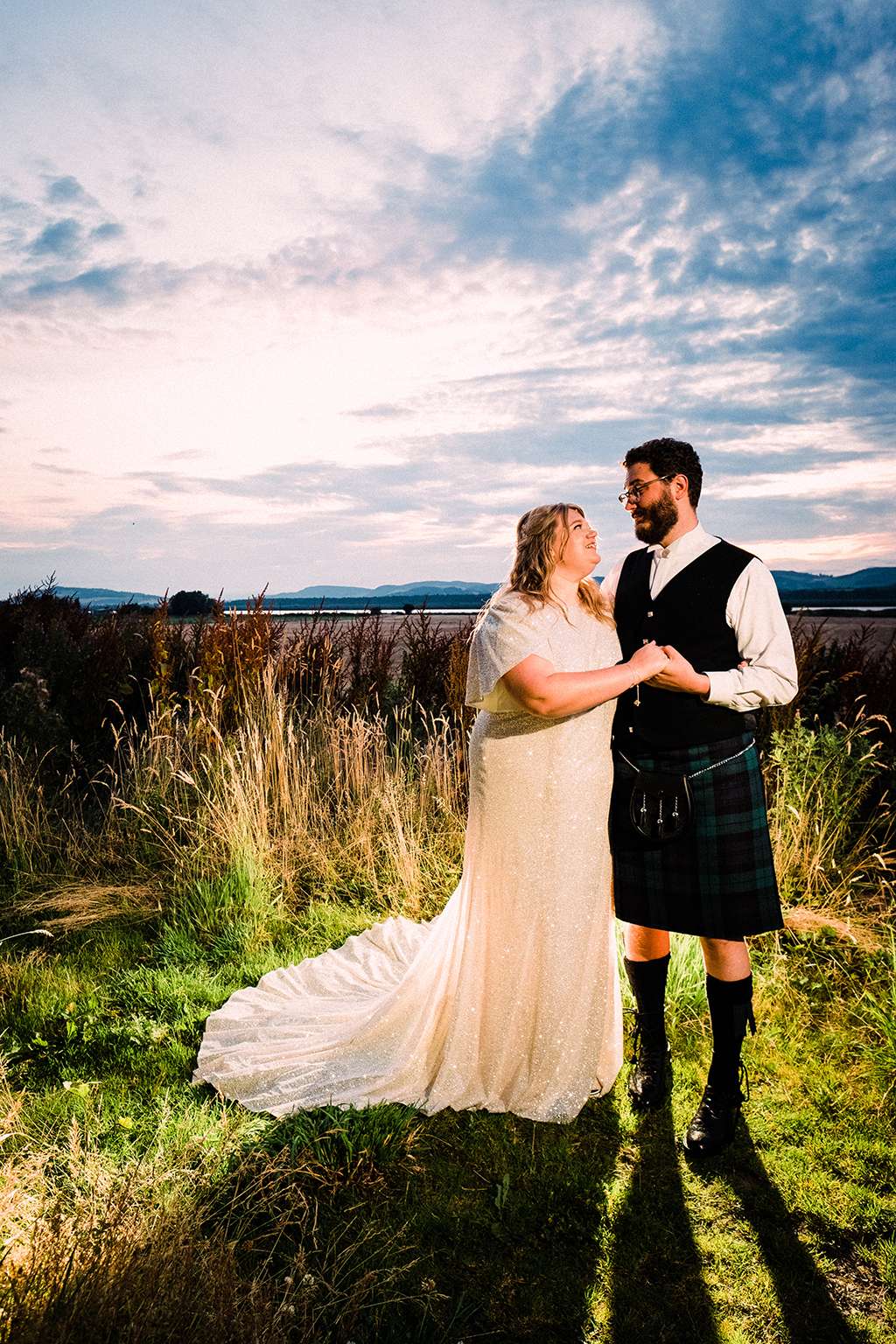 The one thing that Mischa and Phil wished they knew about planning their wedding before they began was how "It's basically like having a second job, where you work 40 hours a week and pay your employer lots of money for the privilege!" Their hard work paid off though! They wanted a day that expressed who they are and they shunned anything overly formal to have a relaxed, fun party for everyone and, as their photos show, they achieved just that.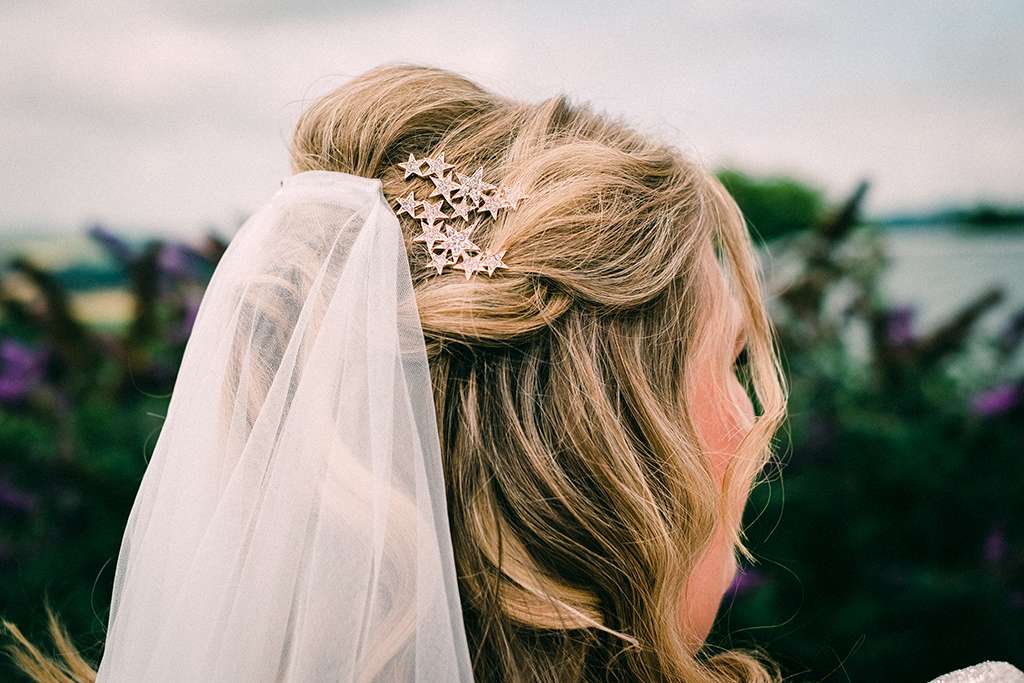 With a £20,000 budget, Mischa and Phil focused their budget on two main areas – their venue, and their outfits. "The venue covered, food and drink and location," explained Mischa, "so it realistically is probably great value for money in terms of what you get. But our outfits were easily the single most expensive spend. It's insane to think that you will literally spend thousands of dollars on something that you wear one day. However, I do not regret how much we spent on them as I think it paid off.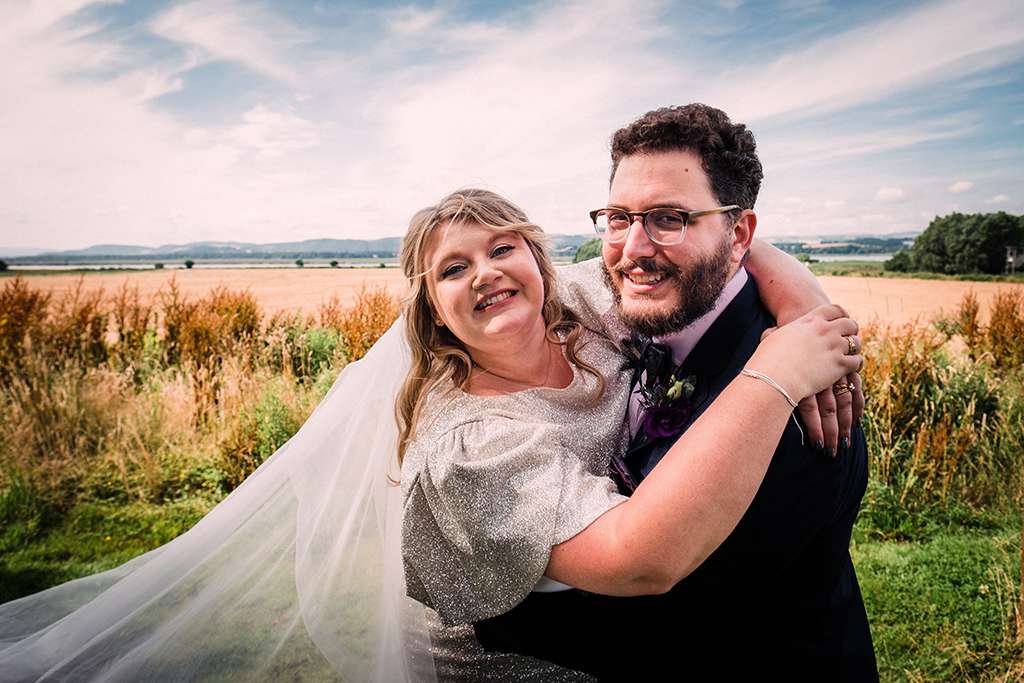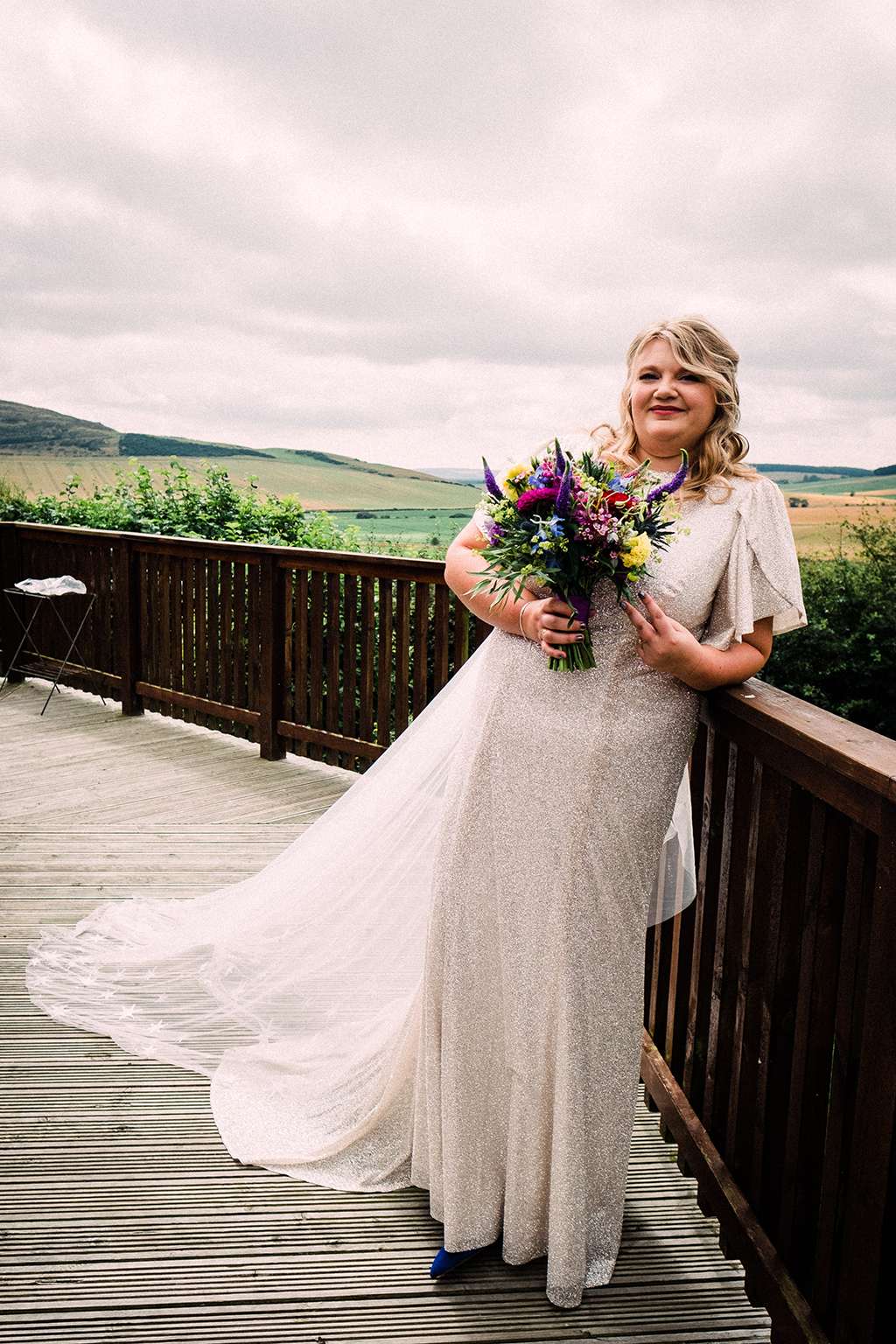 Mischa had her dress made for her by Mira Couture. "I am 5'11 and plus size so being able to go into any bridal store and try on a dress and expect it to be in my size and not having it need to be altered or special ordered was just unrealistic", she said "If I am honest, the idea of traditional bridal shopping terrified me because regular shopping is hard enough. I didn't want the joy to be taken from it. So, spending the extra money to have it custom made really paid off especially as I am not a lace or tulle kind of gal. It allowed me to have something special that was fit for my body and felt like me."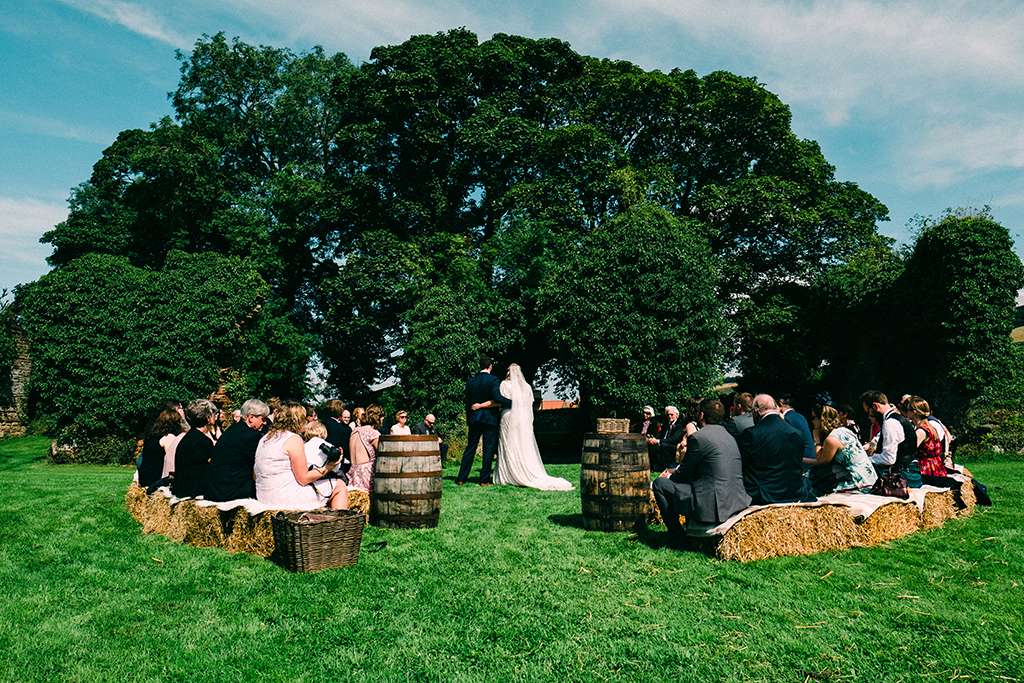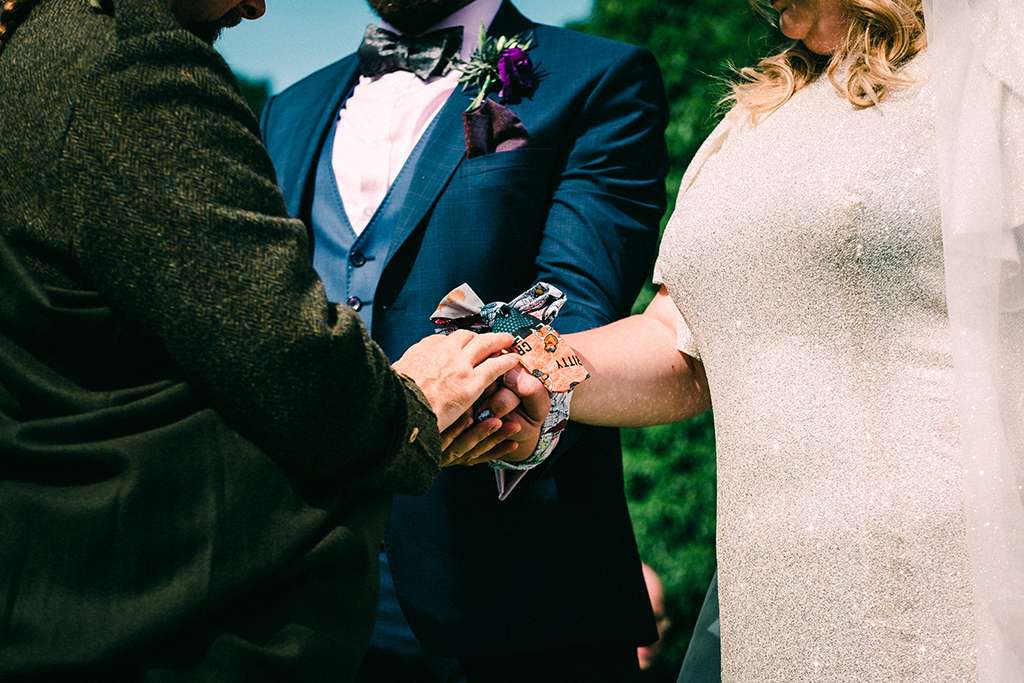 Mischa is from Scotland and Phil is American so they tried to mix the two by combining their love of bright colours and lots of music. Their official ceremony was in Chicago in the June beforehand, so they were able to go for the full, traditional Scottish ceremony for their August wedding.
Held in the grounds of Lindores Abbey and Distillery near Fife, the ceremony was performed in a full circle with Mischa and Phil surrounded by their guests. They had four elemental callers to represent earth, fire, water and wind, who also said a few words to explain the elements importance in their marriage. They exchanged emotional vows, took a a drink from the Quaich which as Mischa explained, "symbolises, just like the Spice Girls, when two become one."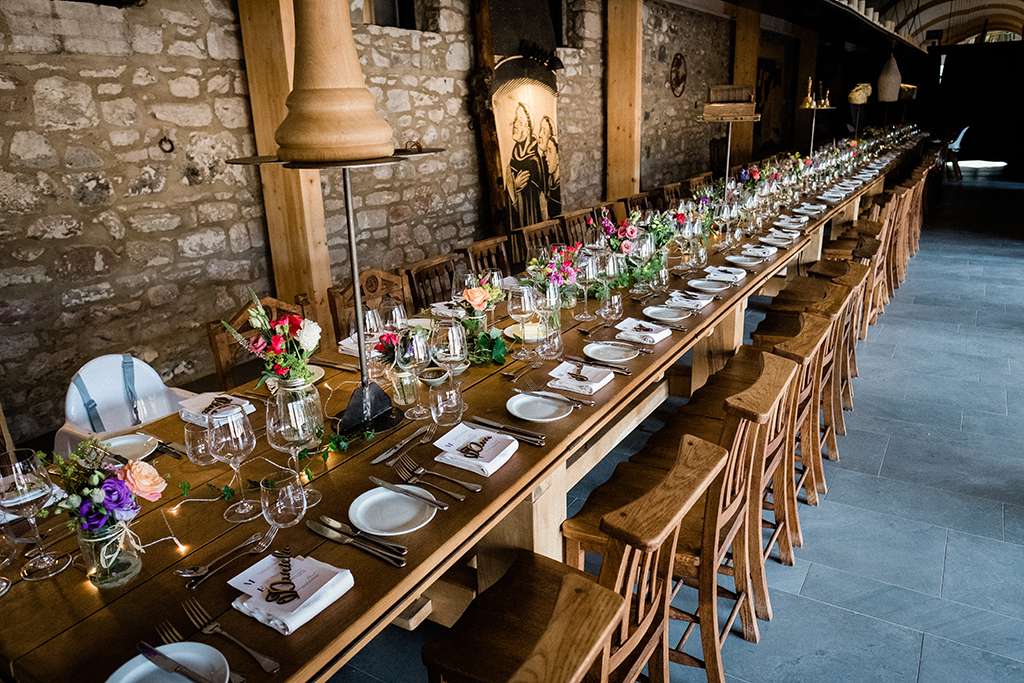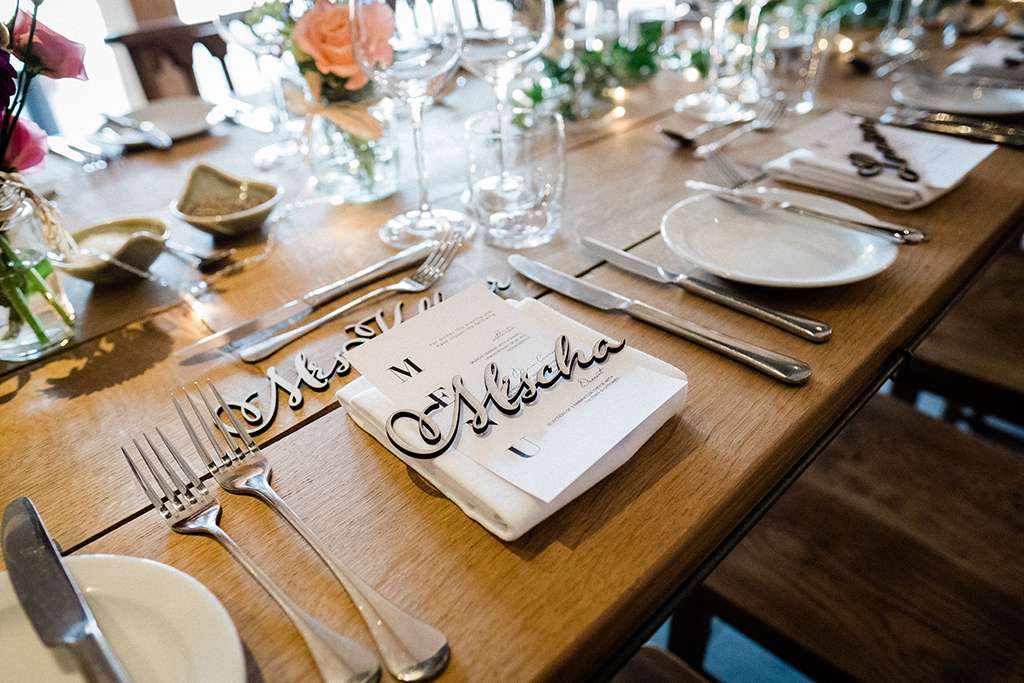 For their reception, they mixed traditional ceilidh dancing with a playlist that included everything from Bruce Springsteen, We Are Scientists, The Blues Brothers, Dolly Parton and Stevie Wonder. They focused their DIY efforts on filling the venue with photographs. They had a cake table instead of a traditional cake which friends helped them to make. "We loved that each was slightly different and that everyone put their own spin on cakes from a heart shaped black forest gateaux to our main cake with the rainbow inside."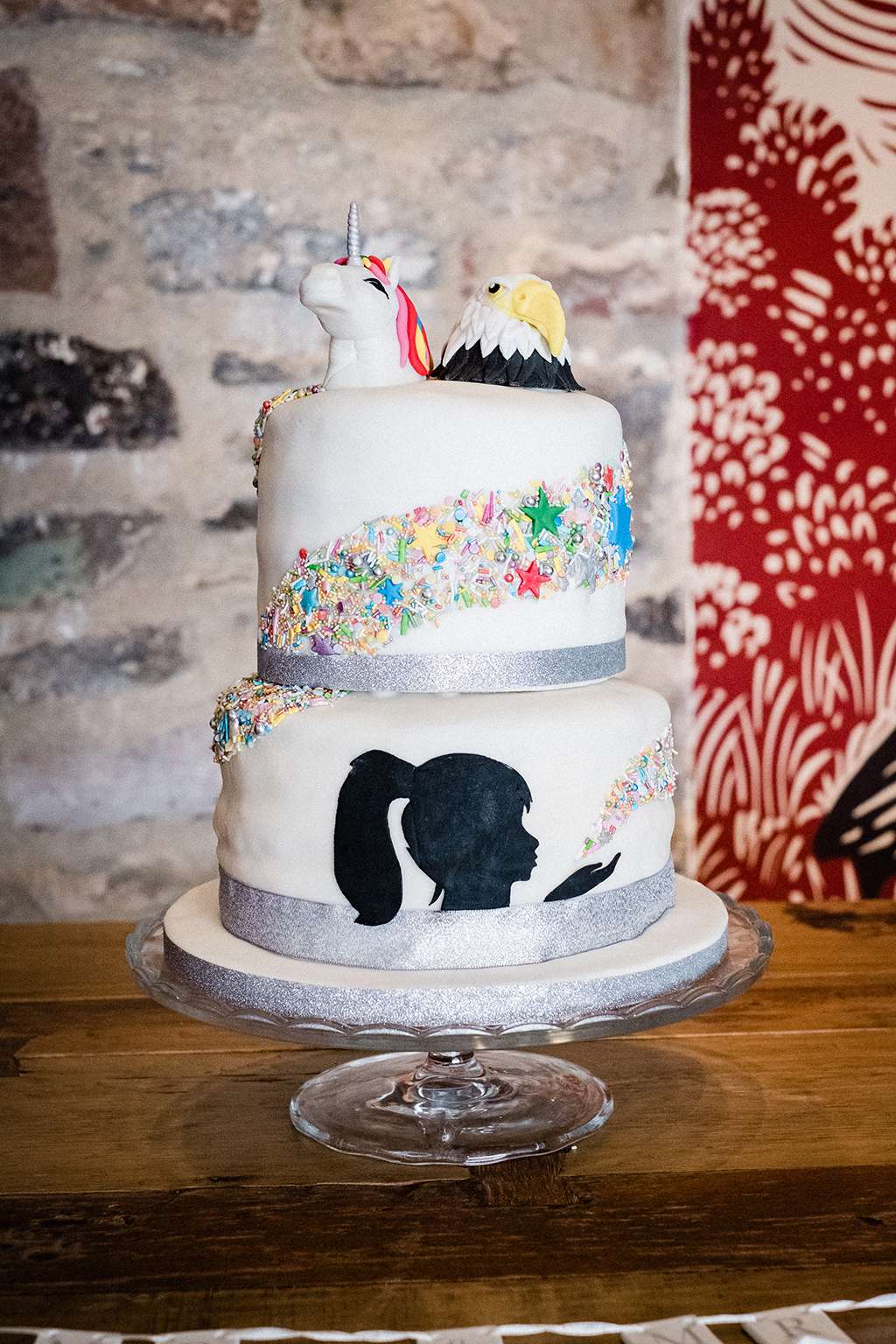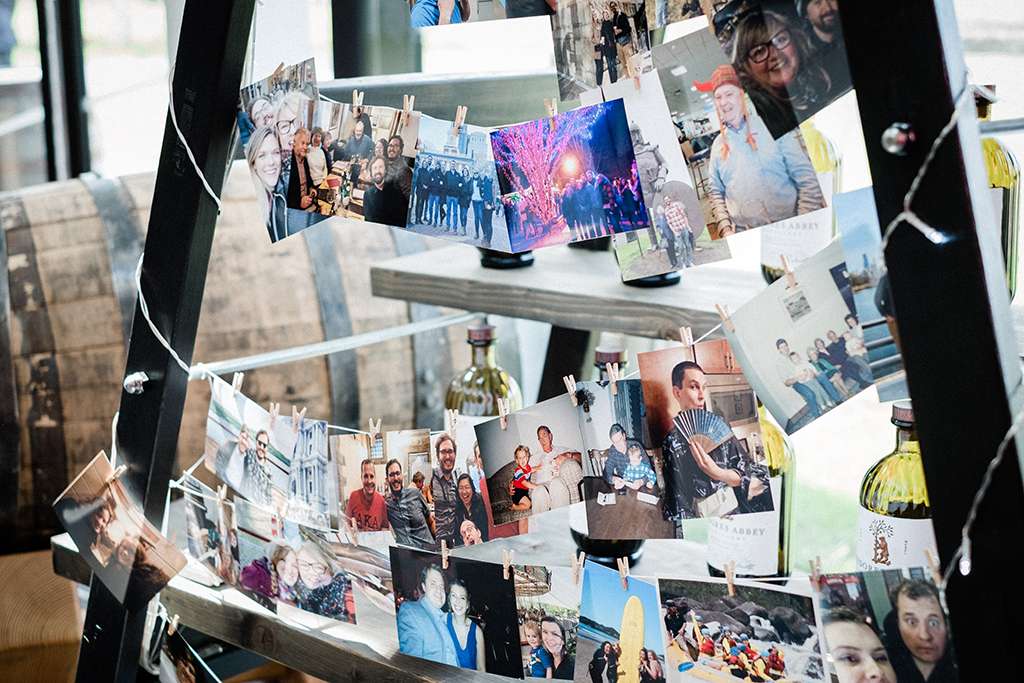 Their favourite thing about planning their wedding day was being able to create a day that wasn't just for themselves, but a way to celebrate their love together with everyone that they love. It wasn't easy planning their wedding while living 3,000 miles away, but it helped that they are quite decisive!
"Stick to your guns on the things you really care about and compromise on the things you don't," advises Mischa. "If something goes wrong I can guarantee that no one else will notice. So, grab yourself a glass of champagne and focus on having fun. Weddings are really stressful but honestly worth it in the end when it all comes together and you get to marry the person you love and see everyone else you love have a great time. That makes it worth all the stress."