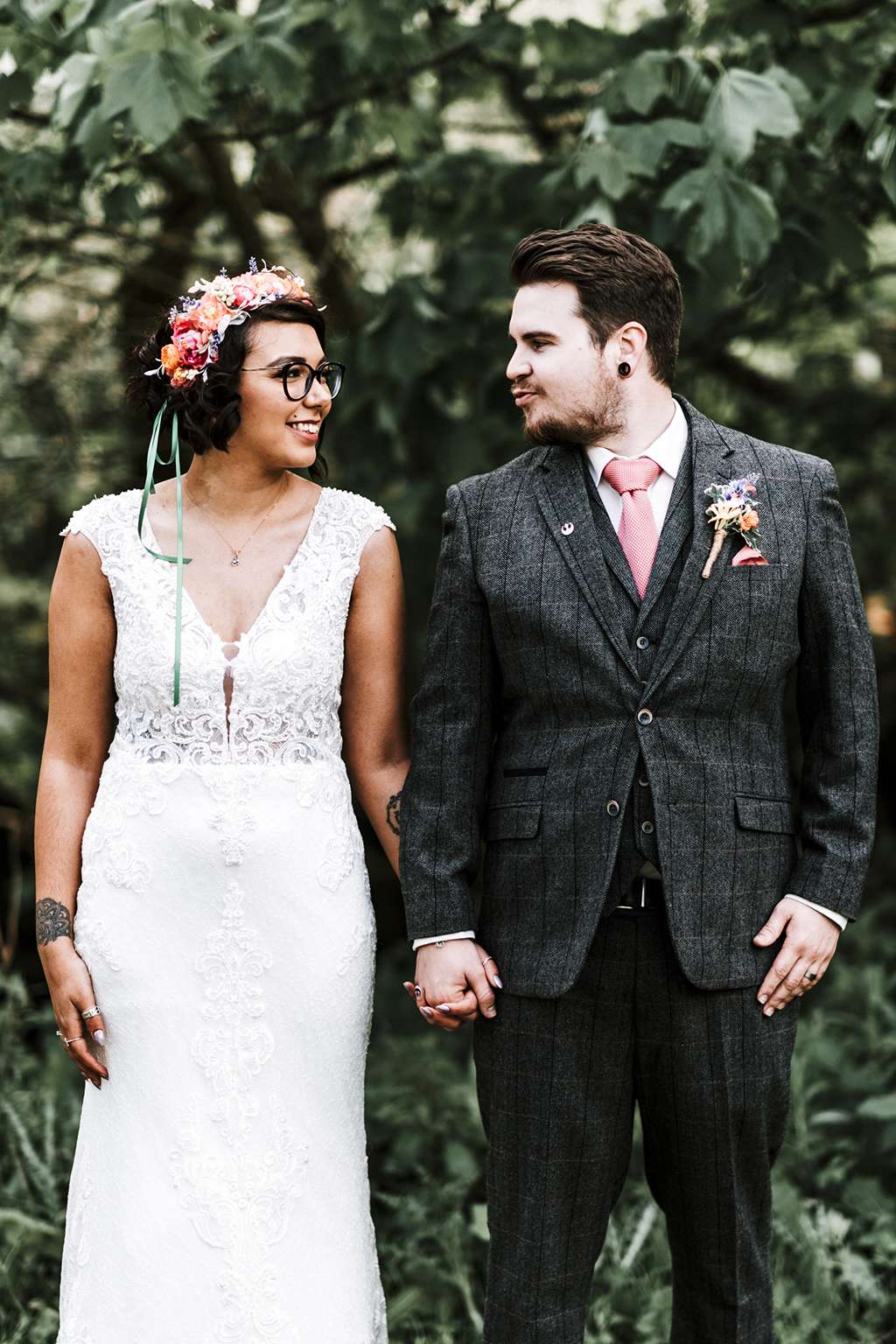 Josh and Katie met in secondary school. After being in the same tutor group and not exchanging a single word, it took until they ended up in a mutual friendship group in college several years later for them to finally hit it off! They'd been together for nine years and engaged for eight of those before planning their wedding day. As self-confessed Star Wars geeks, with matching Star Wars tattoos already, they knew they wanted a day that captured their nerdiness without being tacky, and also complimented their wedding venue as that was the first thing they picked.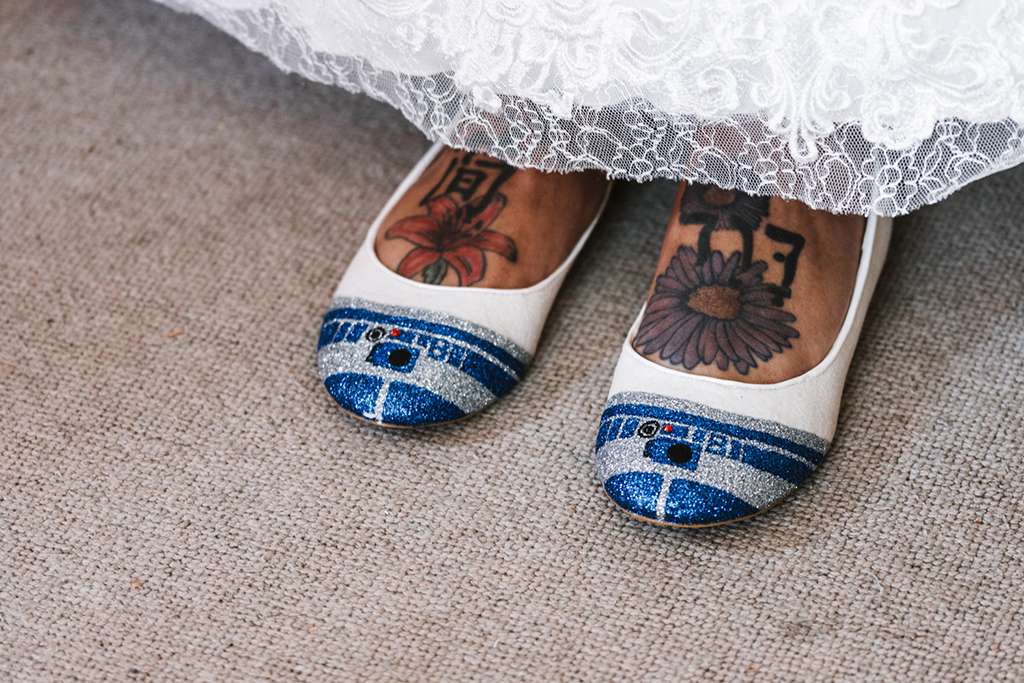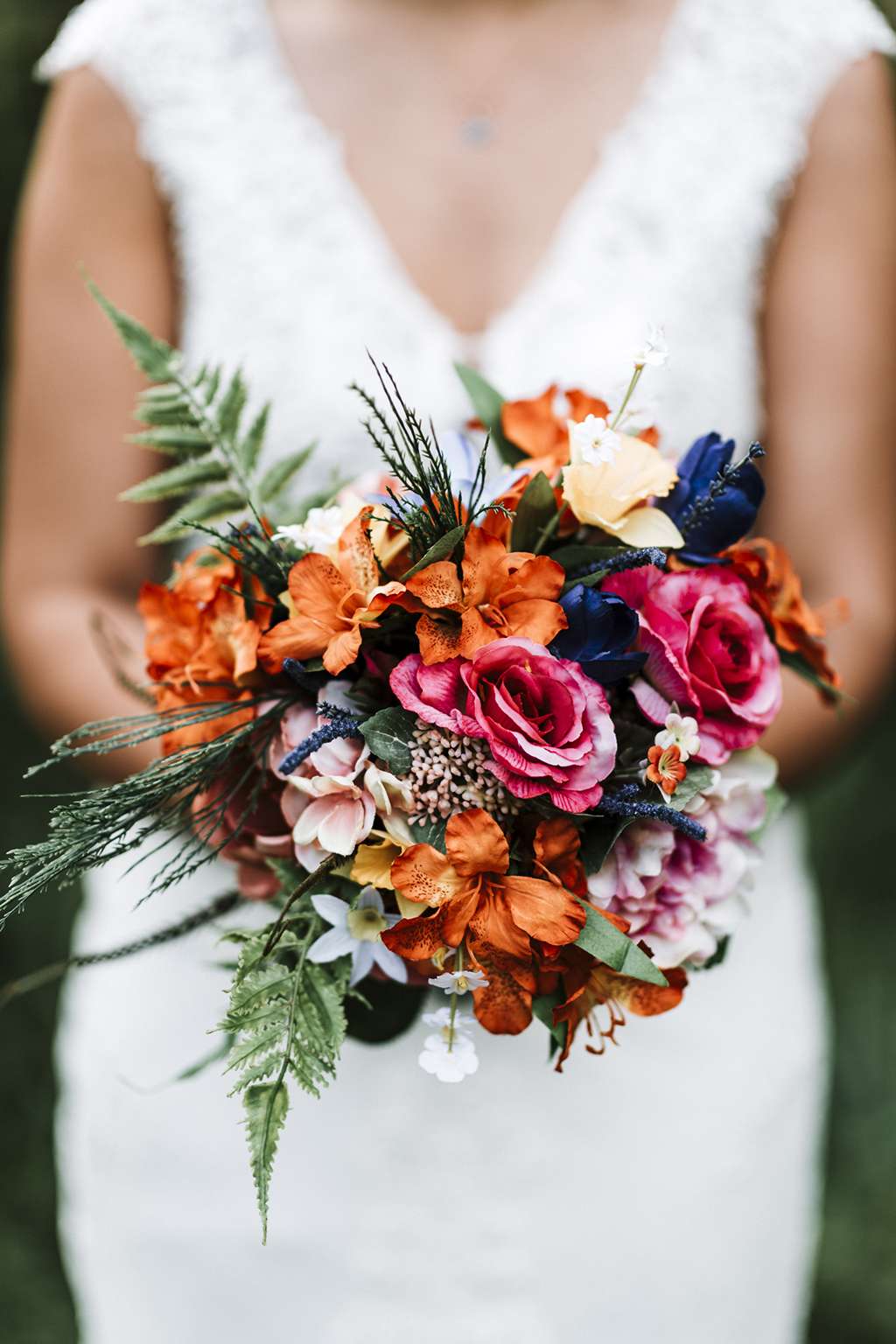 Their ceremony took place in a beautiful rustic barn which was simply decorated with vintage, mismatched jugs full of a mix of fresh, wild flowers and artificial ones, and decorated hula-hoops. They had a simple ceremony, with the registrar reading a small Celtic poem to wish them good luck before they exchanged vows. The best-man performed favourite songs by Zac Brown Band before Josh and Katie exited the barn to a confetti shower as the new Mr and Mrs Smith.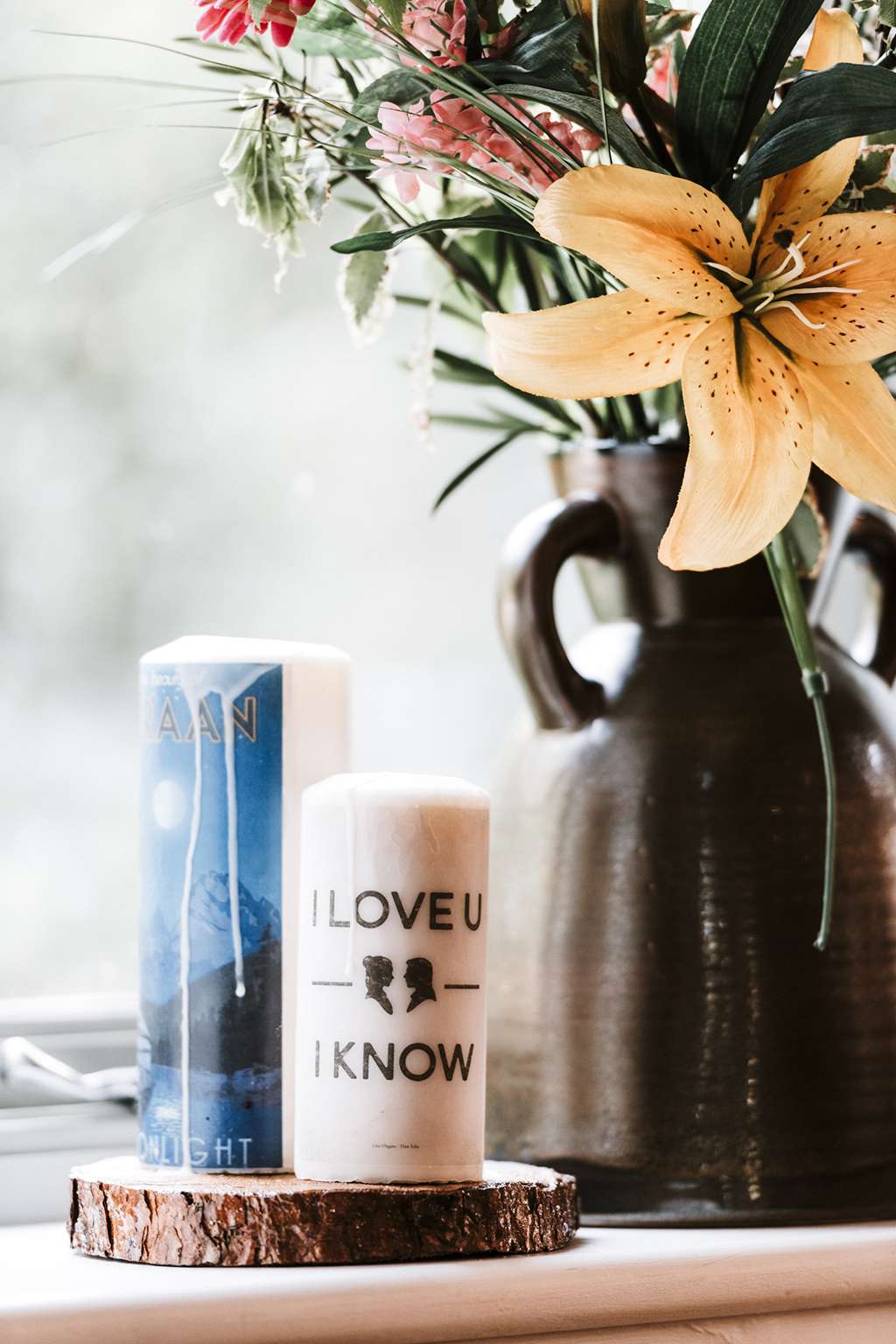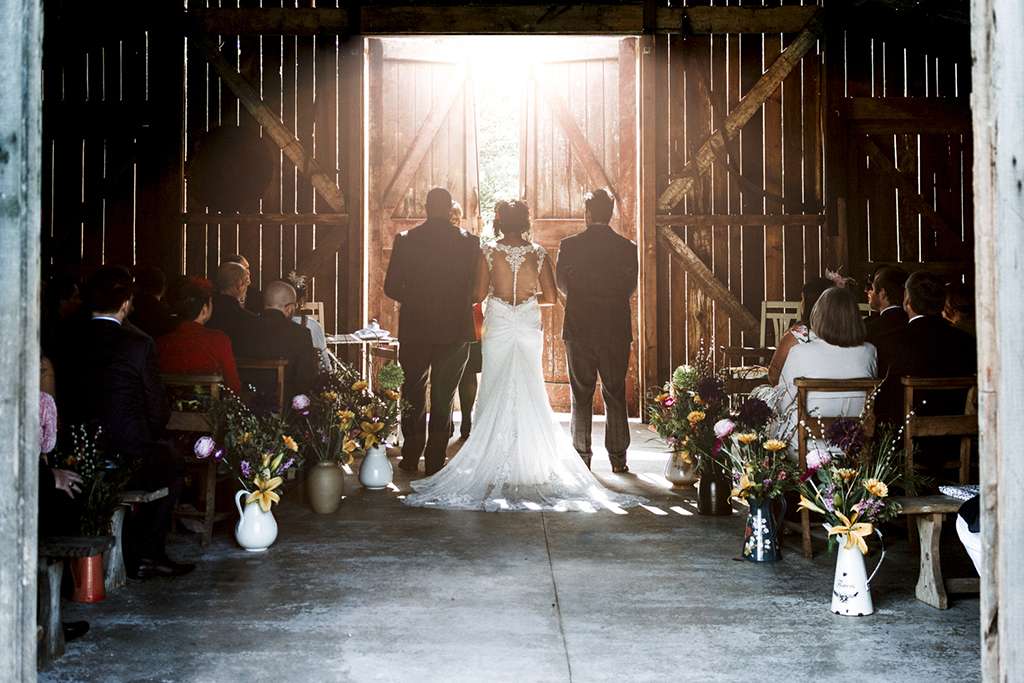 Their reception, held on the same farm, started with a wedding breakfast that the couple created the menu for with the head chef. They celebrated fresh, local produce direct from the farm followed by a DJ reception. Katie and Josh provided light-up lightsabers to entertain their younger guests for the evening – though much to their surprise, many adults thoroughly enjoyed battling with them too! They also had a DIY glitter and tattoo station which the couple loved seeing all their friends and family really get involved with.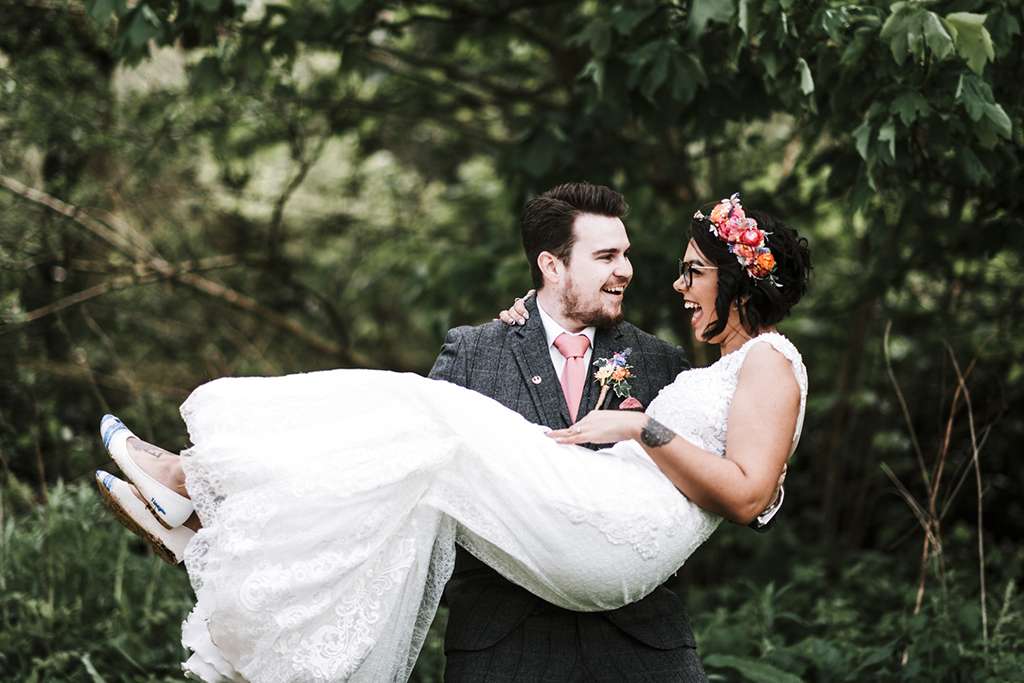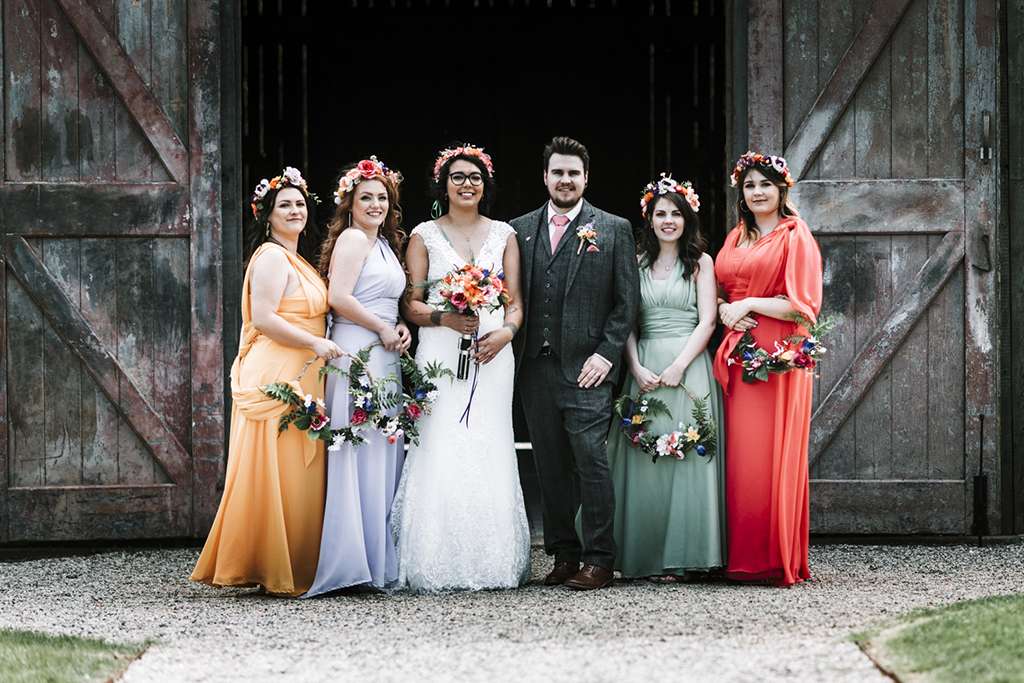 Katie wore a Wed2B dress with a Crown and Glory flower crown and custom Star Wars themed shoes. Her bridesmaids all wore coloured dresses from eBay and each had a different colour to compliment all the flowers. The flowers used throughout were a joint effort between Katie and Josh's grandmother, mixing seasonal fresh with artificial blooms to achieve the look they wanted without breaking the bank.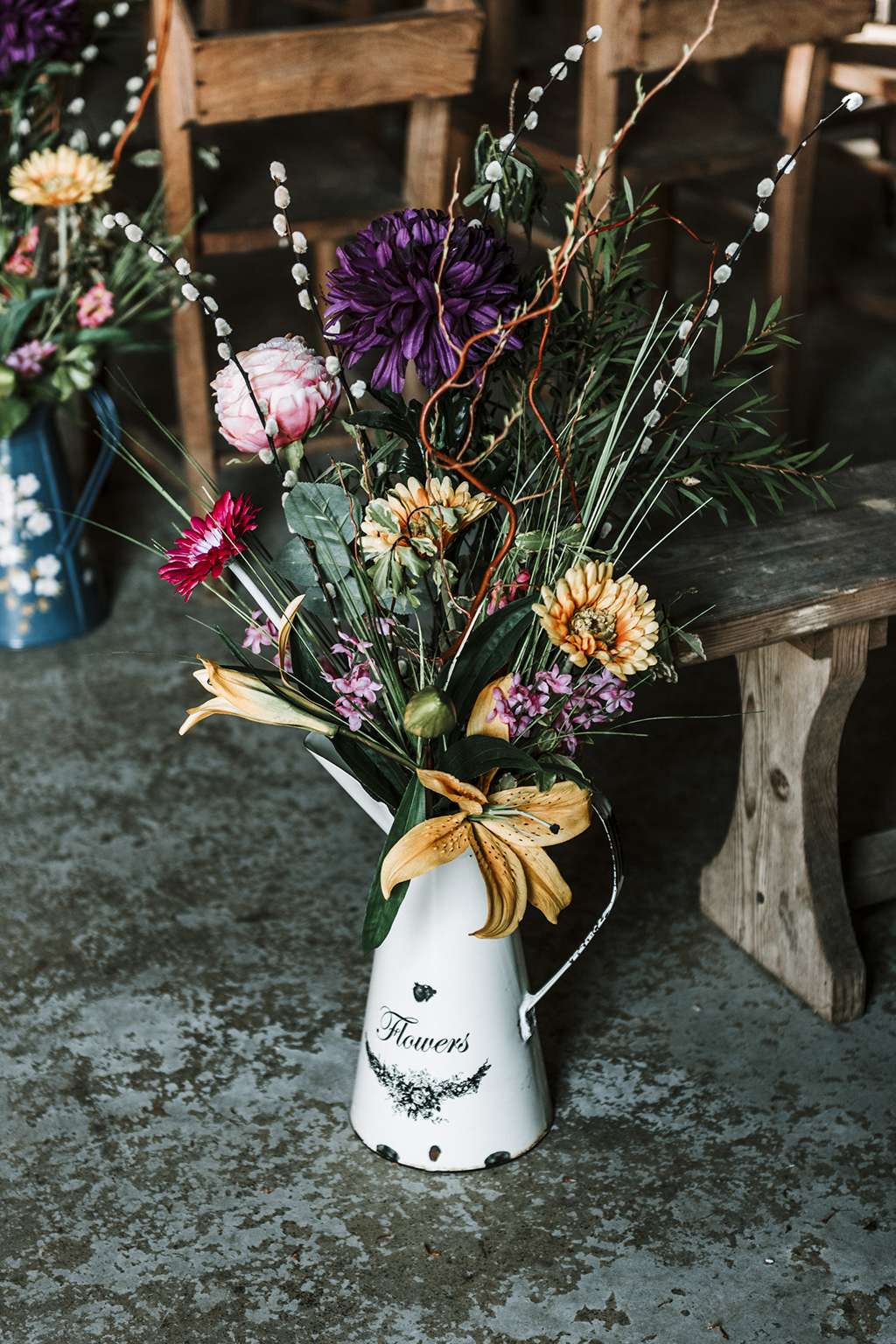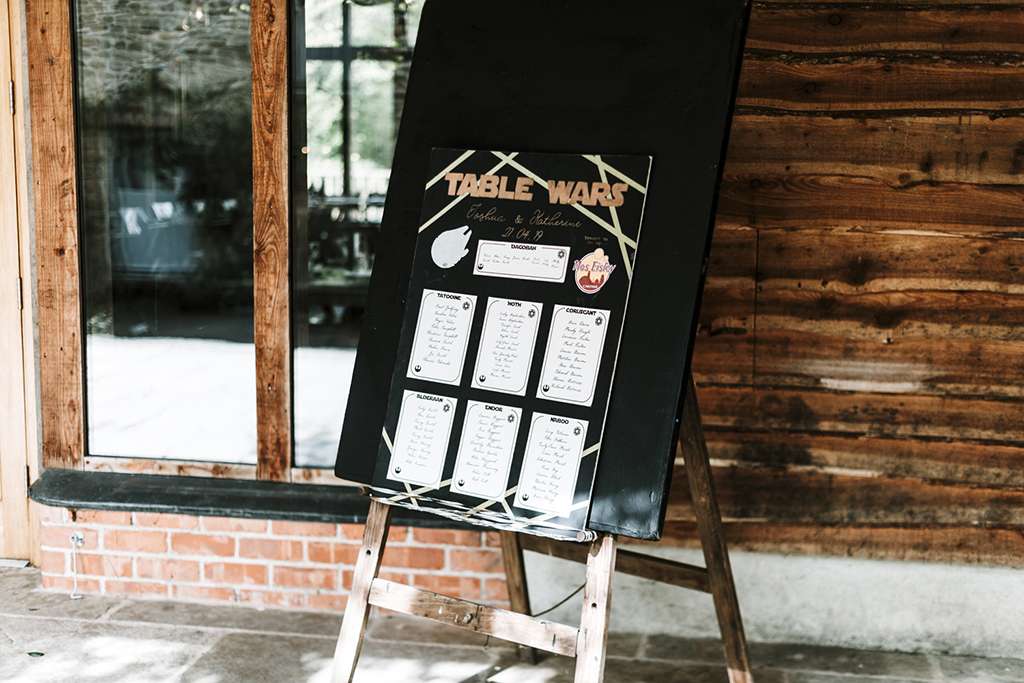 The majority of their £18,000 budget was spent on the venue and catering – they hired the farm exclusively for the weekend so that the wedding party could get to know each other better before the wedding. They saved a lot of money DIYing many of the decor aspects – from the flowers including flower crowns and floral hoops that the bridesmaids carried, to the table plan, stationery and even Katie's R2D2 shoes were customised by friends! In fact, most of the guests and wedding party contributed something to the day, which helped to make it feel particularly personal.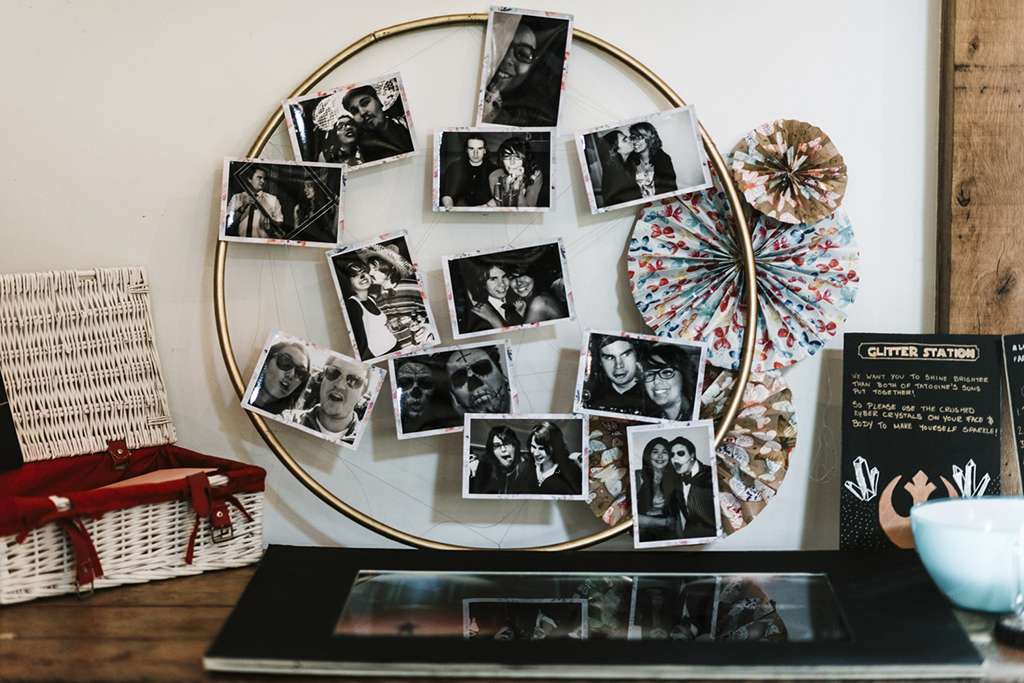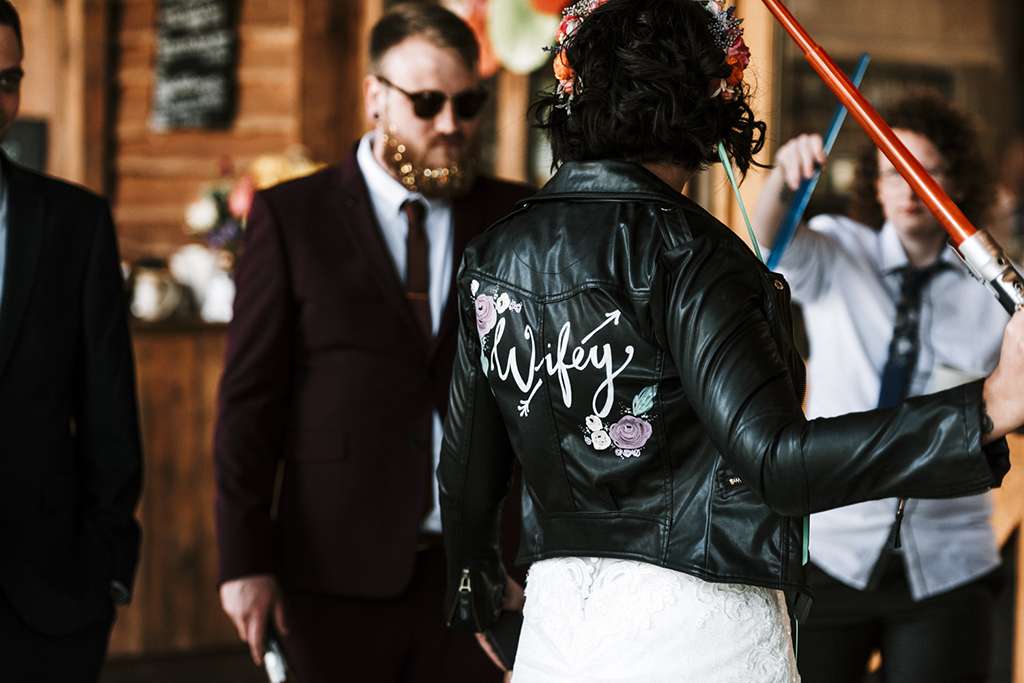 "Do what makes you happy", the bride advises. "Everyone will have an opinion of aspects of your wedding. We were told that we couldn't have green as a bridesmaid dress colour because it was bad luck…. I still did it anyway!