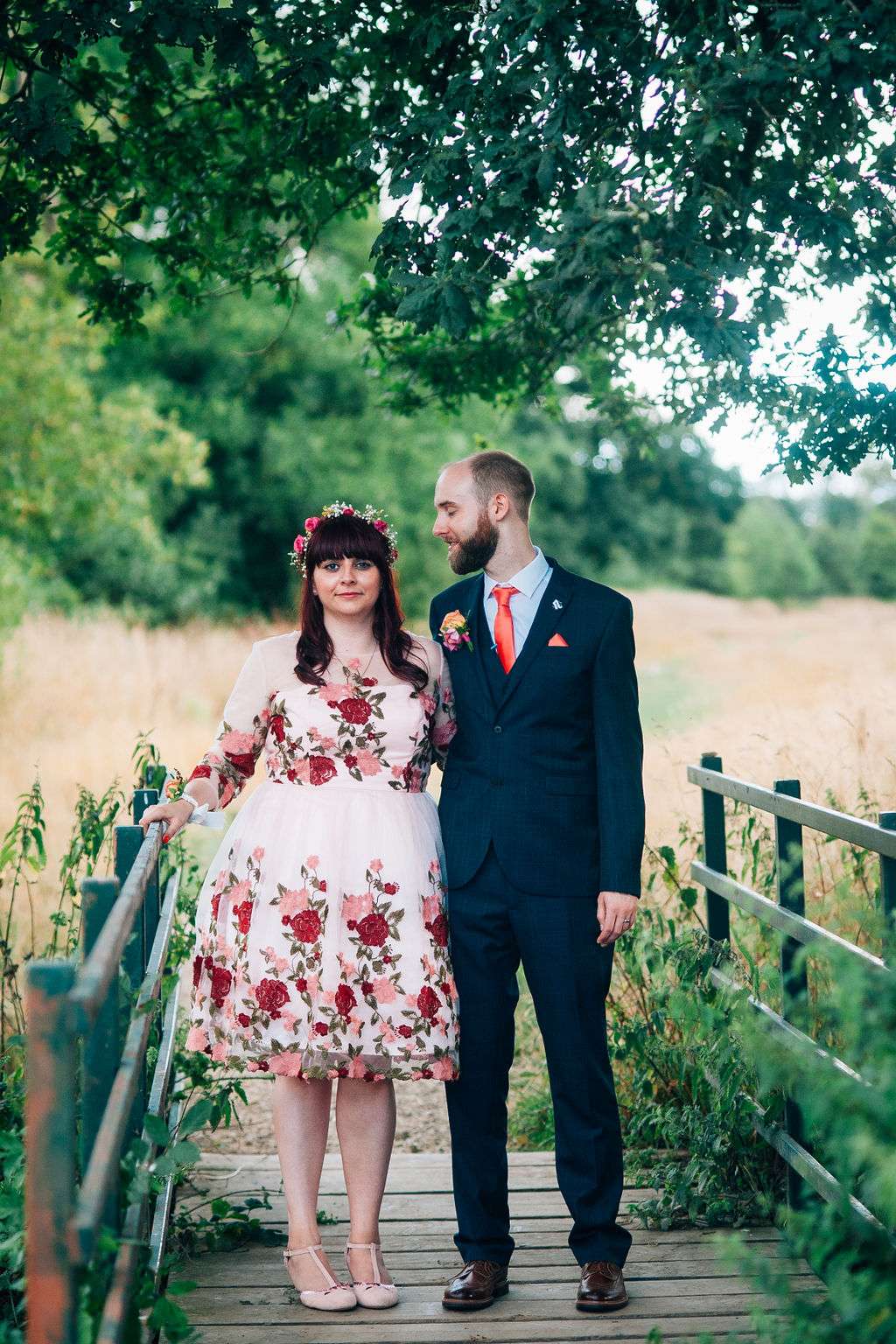 Elly and Chris have always been inspired by the works of Roald Dahl, and as they hadn't seen the theme being used before, thought it could be one they could let their creativity loose with – even if they did have to be careful with which table they named The Twits!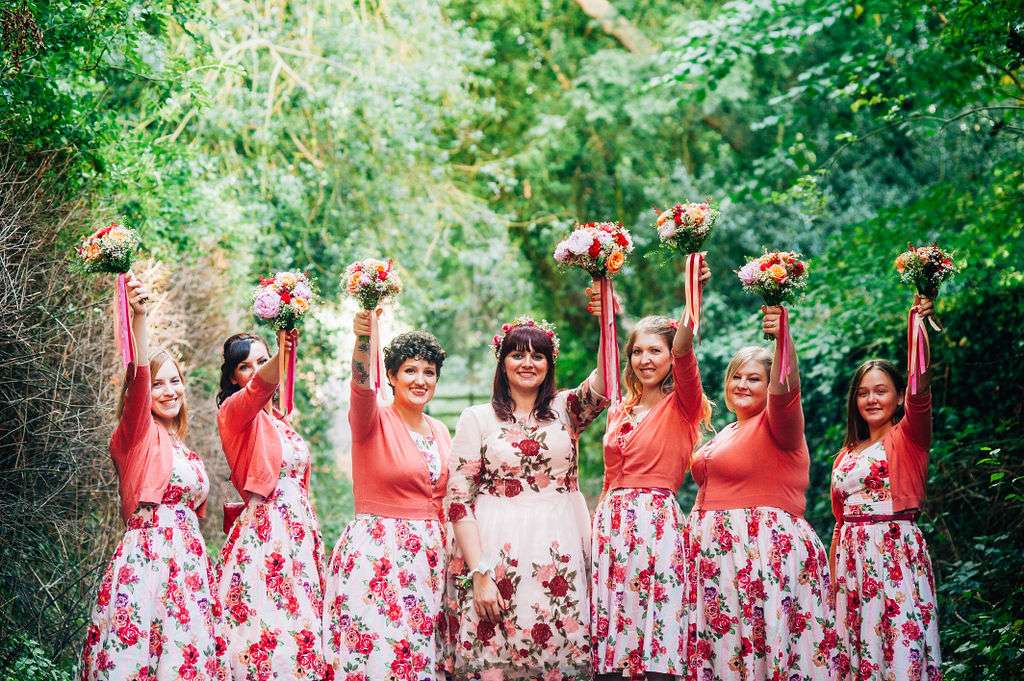 As well as naming their tables after his books, they also had Roald Dahl influences in their decorations, their incredible four-tiered homemade wedding cakes and stationery. They had little plushie Roald Dahl characters dotted around the venue, and some favourite quotes from the author as decor.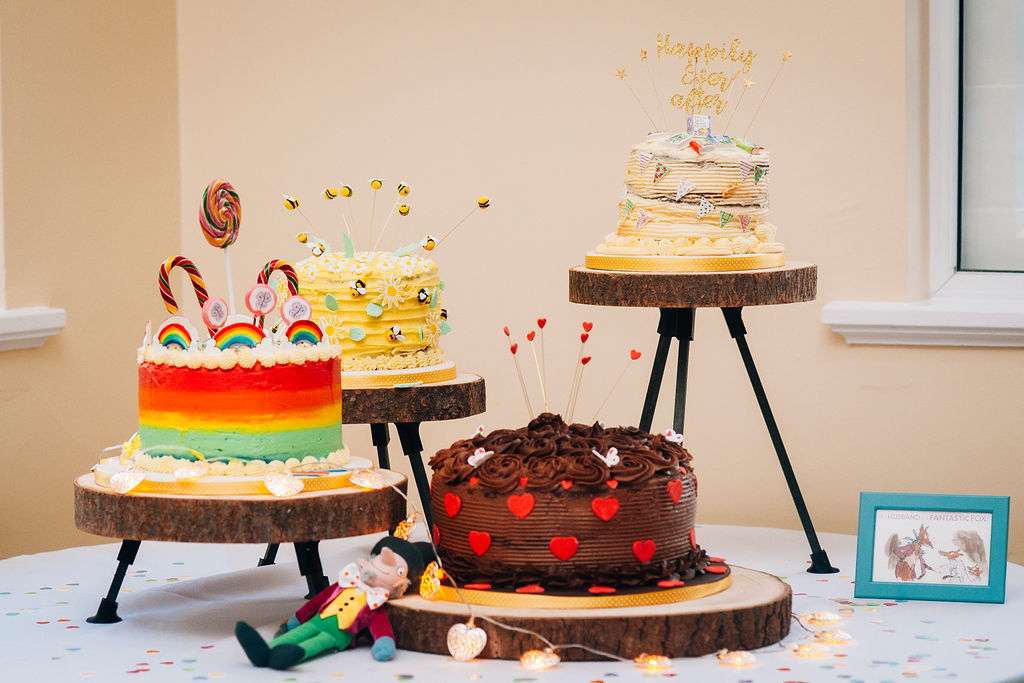 The cake, homemade by Elly's mum, included miniature Roald Dahl books, handmade out of icing, a Bruce Bogtrotter-worthy chocolate fudge cake, and a funfetti cake with rainbow icing and Willy Wonka themed sweets!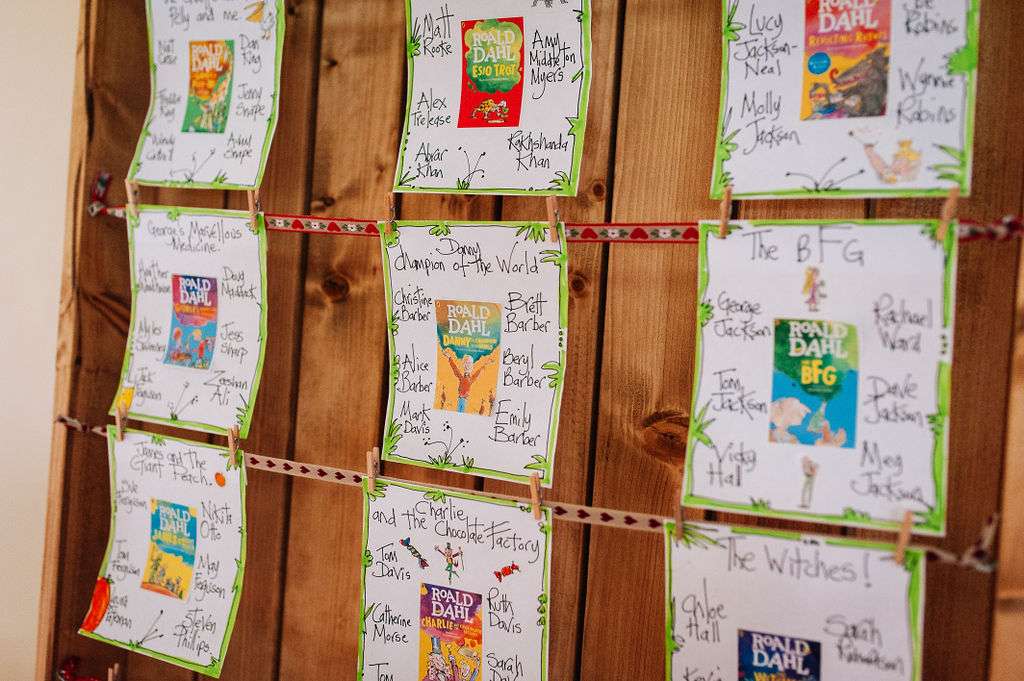 Chris and Elly took inspiration from other areas of their lives, too; as they met in Manchester, they used the worker bee symbol on a tier of their cake and as their favours. Elly walked down the aisle to Concerning Hobbits from the Lord of the Rings soundtrack, and they walked out to the Star Wars main title. They made a sweet table filled with their favourite childhood sweets which went down particularly well with their guests as they reminisced over little boxes of candy sticks with temporary Batman tattoos.
Their favourite part of planning their wedding was the planning itself – in fact, Elly felt quite strange afterwards when she had nothing left to plan! It took over their lives a little, visiting charity shops for vintage cups and saucers with her mum, spending hours sewing countless meters of bunting and table cloths – almost anything went, as long as it was adding more magic to their day, it stayed!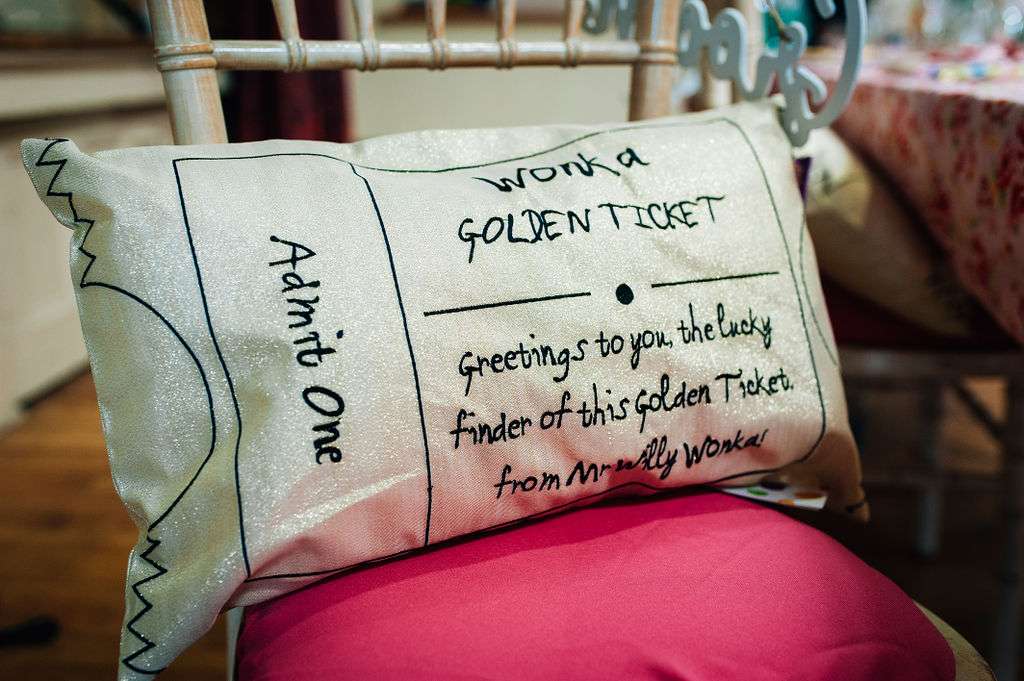 Elly's advice to future brides and grooms is to just go with what you love – don't follow what other people do, what you think should go together, and don't feel that you have to spend a lot of money to have an amazing day. When trying to think of inspiration for your day, consider Elly's favourite Roadl Dahl quote: "And above all, watch with glittering eyes the whole world around you, because the greatest secrets are always hidden in the most unlikely places. Those who don't believe in magic will never find it."