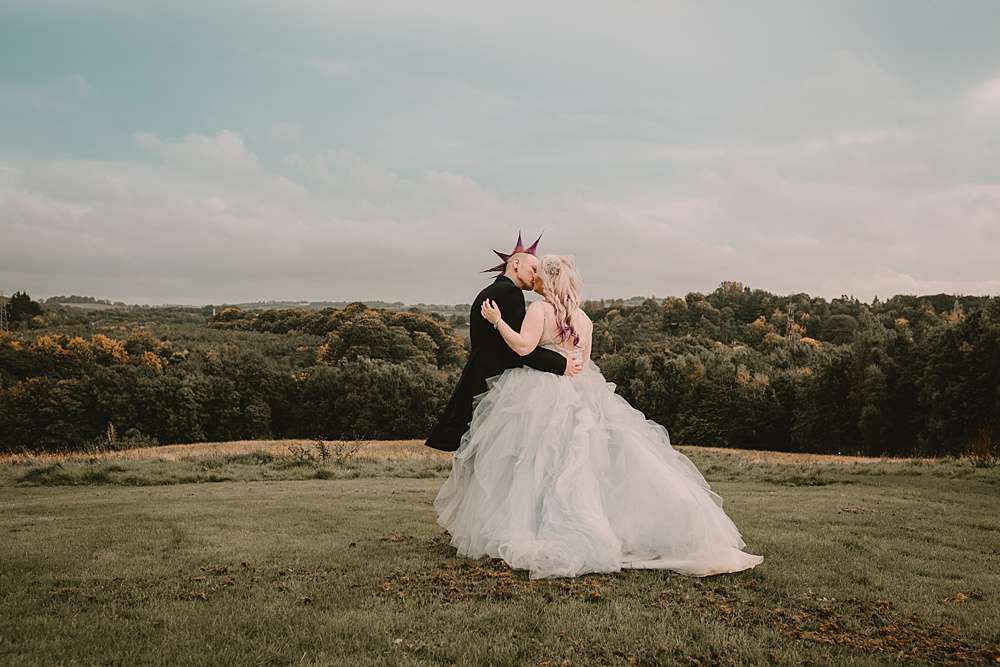 Orla and Chris' wedding is a dark and twisted fairytale in the best kind of way. Inspired by Brothers Grimm, their big day was moody and ethereal, and totally beautiful!
"The inspiration for our wedding was dark fairytales, enchanted forests and woodlands," Orla explains. "I was originally basing it on Brothers Grimm, but it ended up quite similar to the Once Upon a Time tv show!" After a spiritualist ceremony performed by Belfast Spiritualist Church, including a willow stick ceremony to make their bond everlasting, they moved through to their reception, also hosted in Malone House.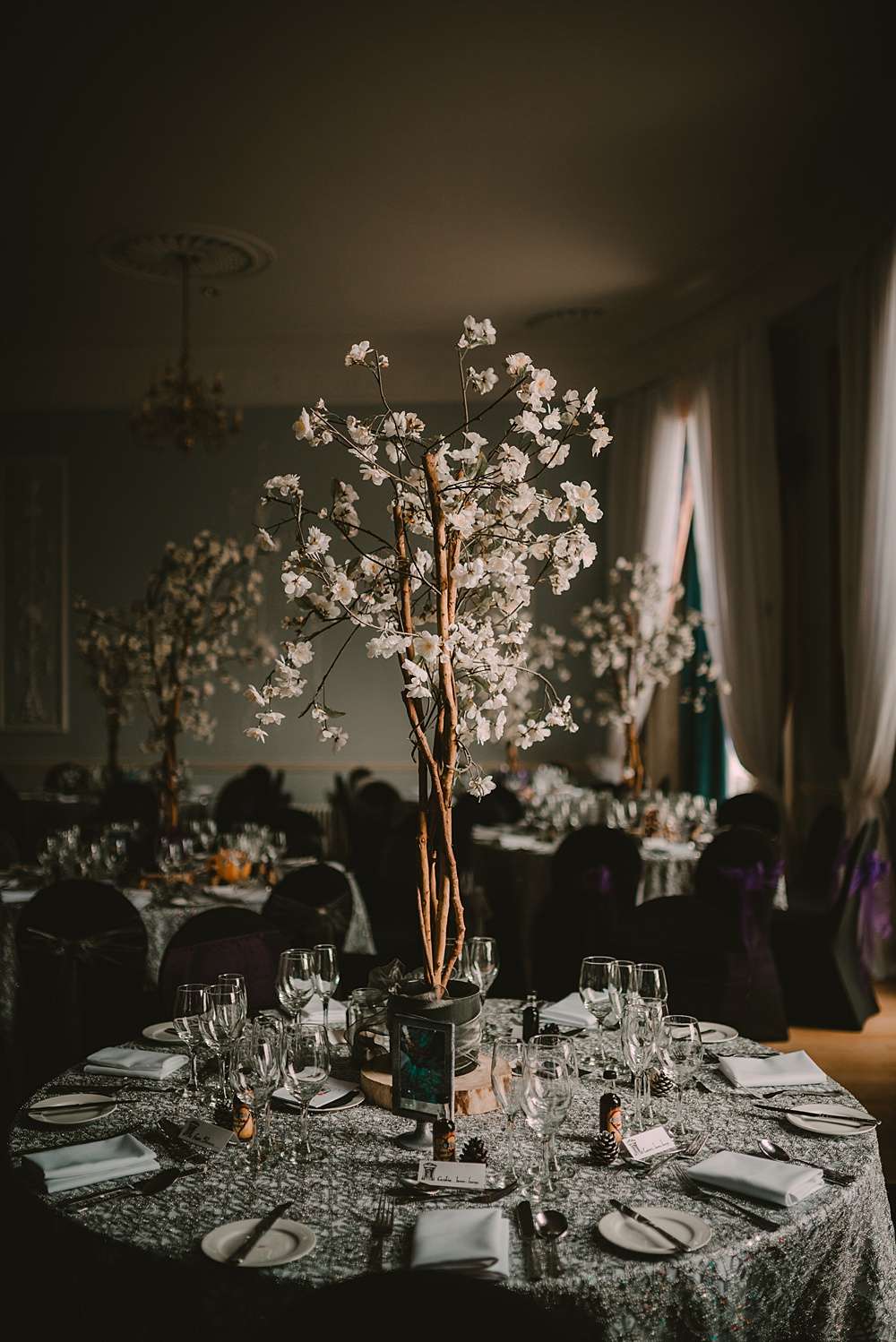 Their flowers were heavily influenced by woodlands, with a lot of foliage and thistle as well as some beautiful blooms in moody jewel tones, and their tables were decorated with icy sequin tablecloths as well as lots of curated curios, including gingerbread houses and skeletal snow globes. They also had ice sculptures around the room, including a glass slipper, a frozen rose, and a dragon with an inbuilt drinks flume. Their wedding favours were little bottles of Buckfast with love potion labels, and Orla made an enticing candy cart from an old vintage tea trolley. Not to mention Barbie Bakes Cake's creation!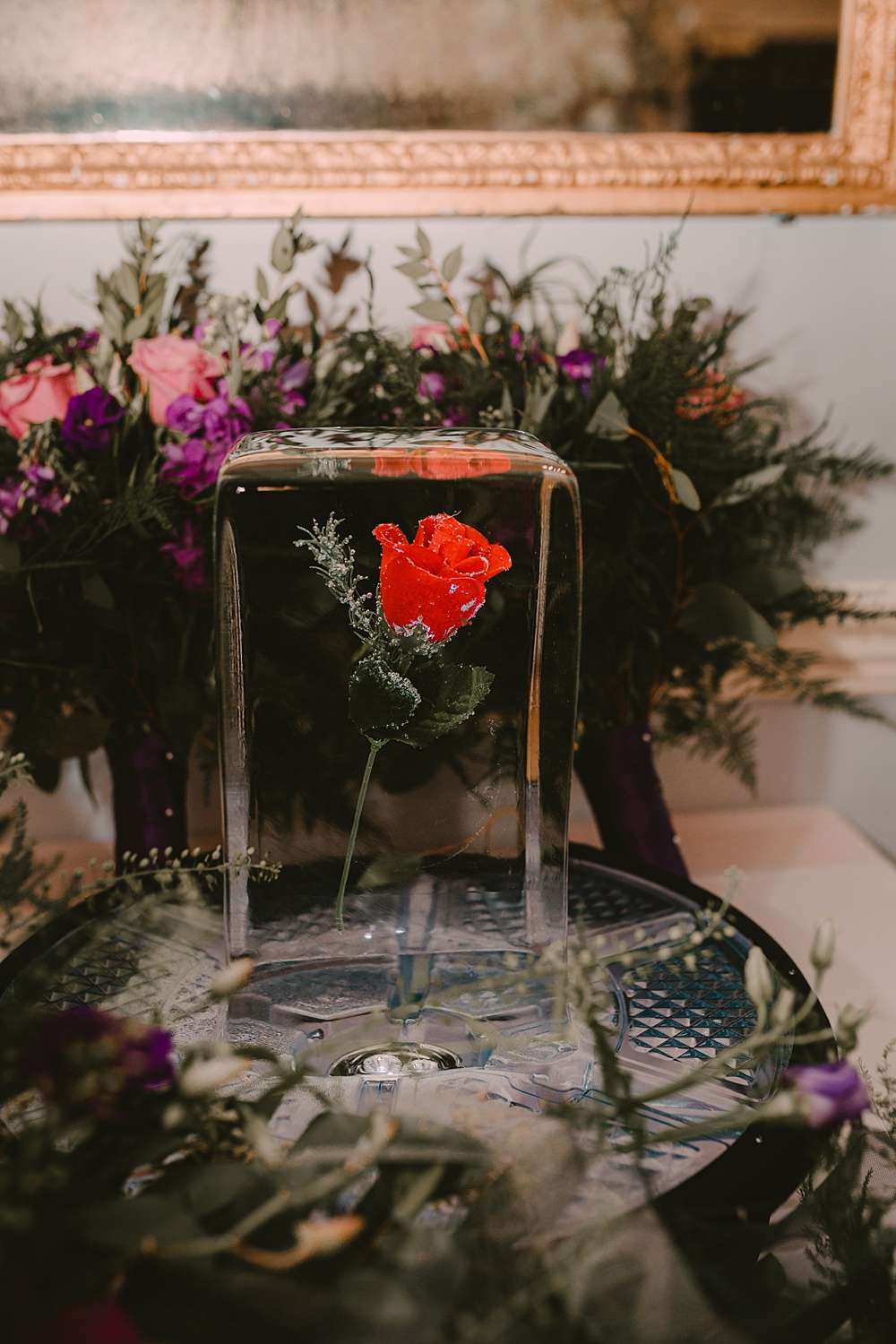 The fairytale dream definitely played out in Orla's wedding outfit, as looked stunning in her glittering ice blue Allure Bridals dress and tiara, which she bought from Angel Star Bridal. Her shoes also sparkled, as she'd upgraded her white platforms with glittery spray paint! She even wore a pentagram garter under her dress. Her bridesmaids wore embellished dresses in a lovely moody dark grey from Perfect Day.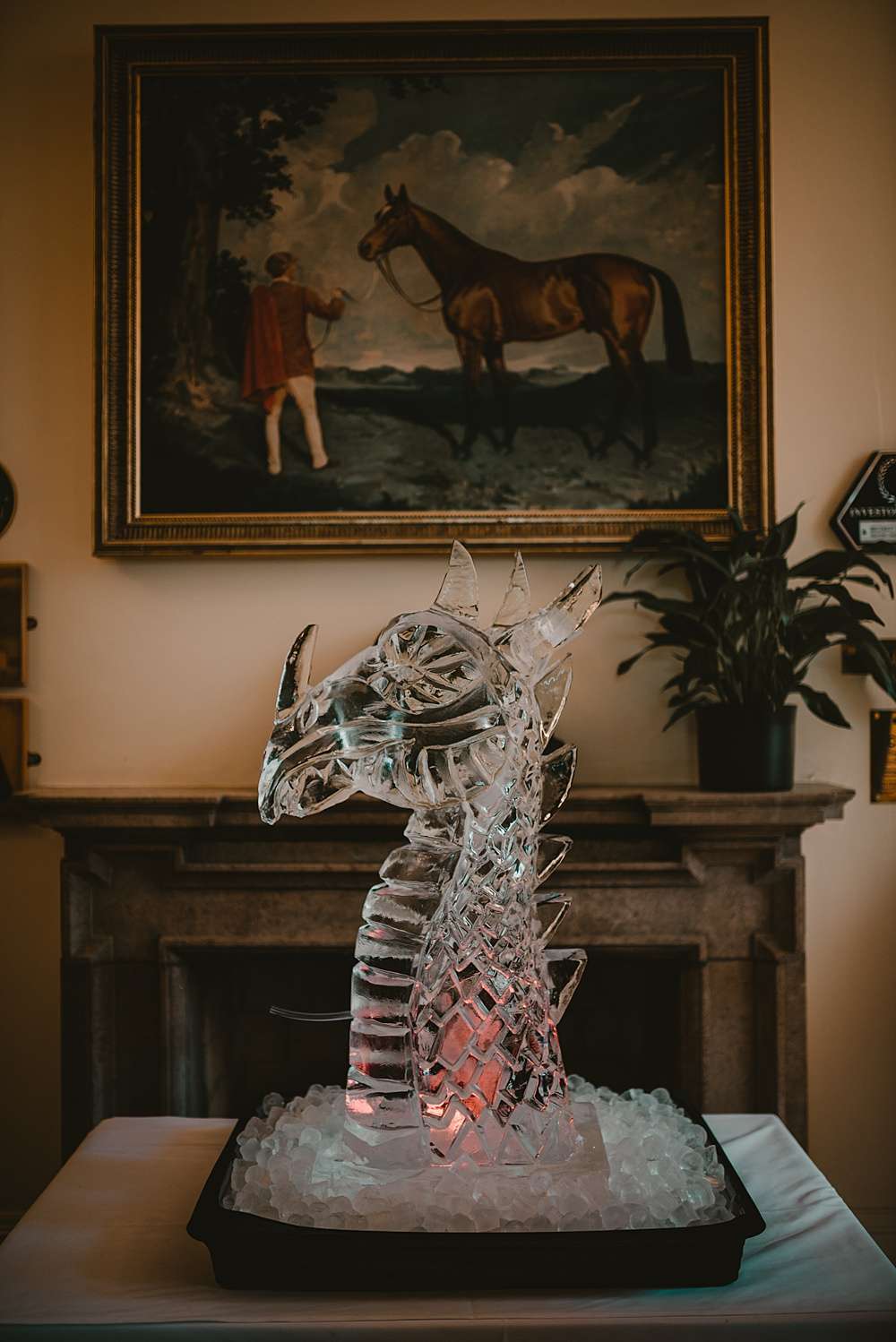 "We had thought of doing Route 66 and getting married in Vegas," Orla explained, "but we eventually decided we wanted the kids to be a big part of our day and that we would need to stay at home to make it magical for them. Watching the kids have so much fun was my favourite part of the wedding, and I wouldn't change it for the world!"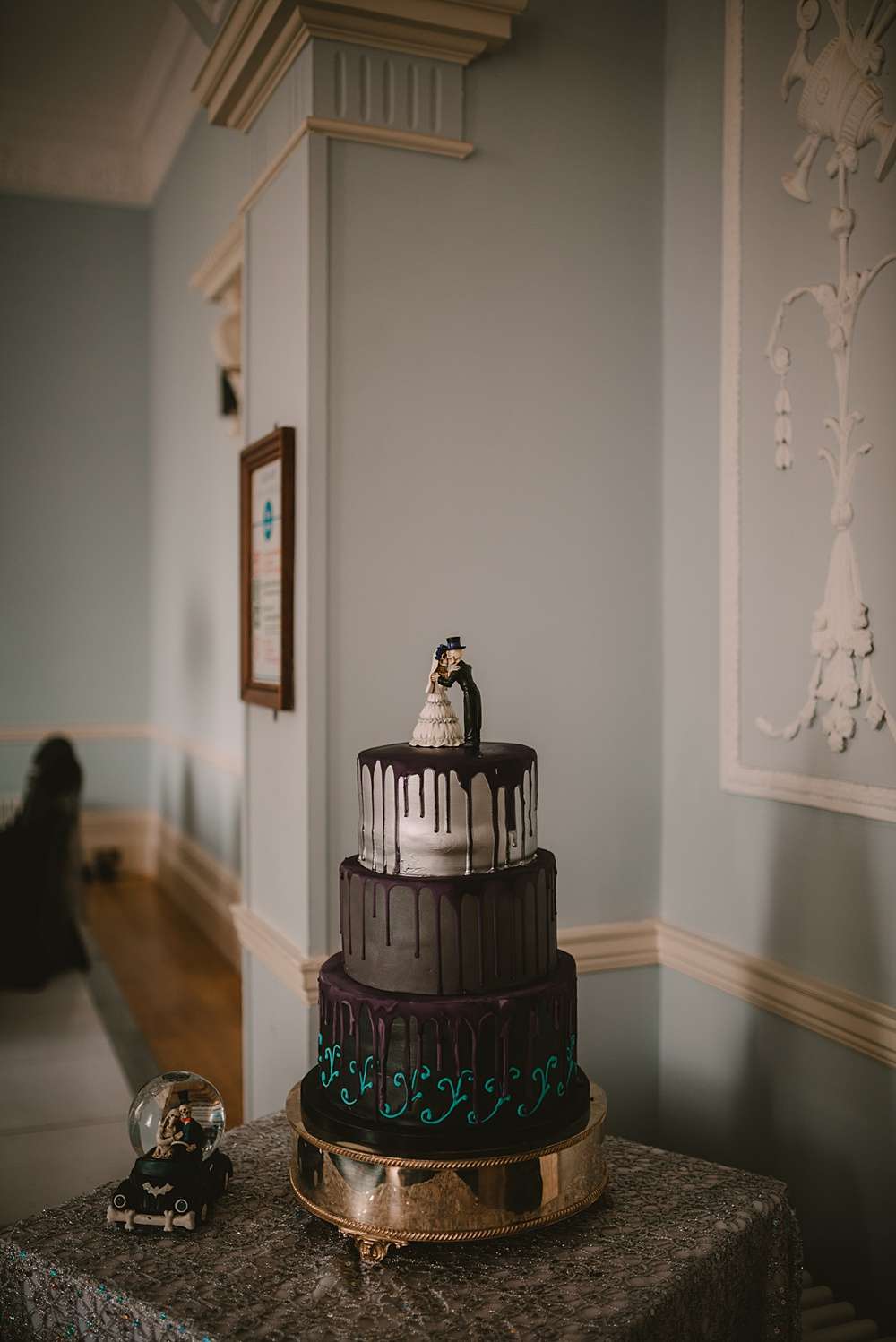 We're loving Orla and Chris' twisted take on happily ever after, and love all the tiny little details that made it so magical – even their photographers, The Martins, made everything seem slightly other-wordly in the best kind of way. We also love how in love Orla and Chris are in every photo – congratulations guys!