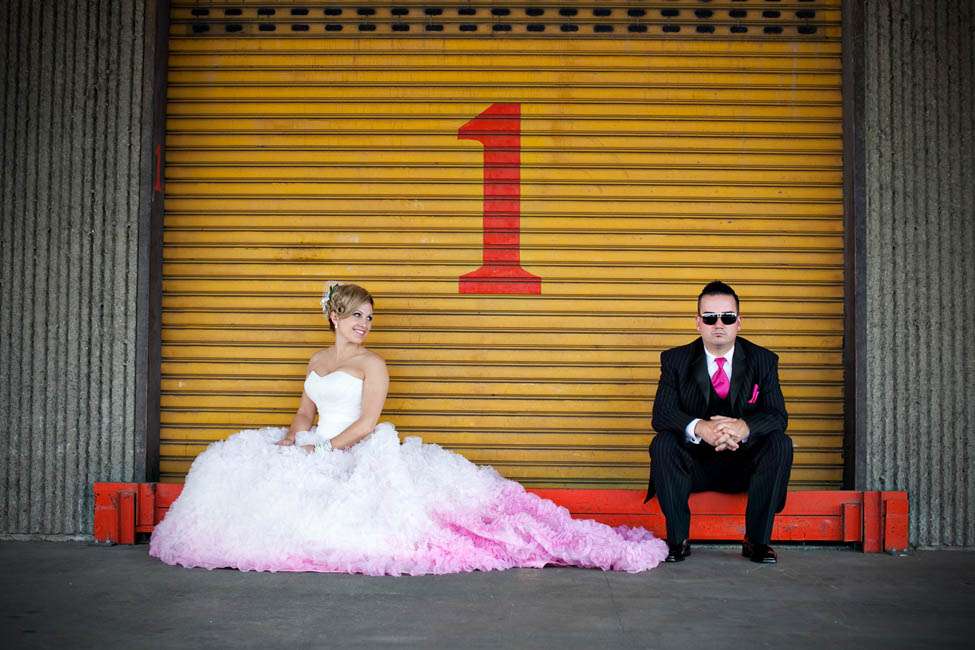 I was drawn to one thing when Ian & Reisa's Vancouver wedding landed in my inbox last week…can you guess what?!
Oh yes the bride's incredible Allure Bridal dress. Holy pink ruffles Batman! It reminds me a lot of Gwen Stefani's wedding dress (which was my dream dress when I was planning my wedding back in 2007/2008.)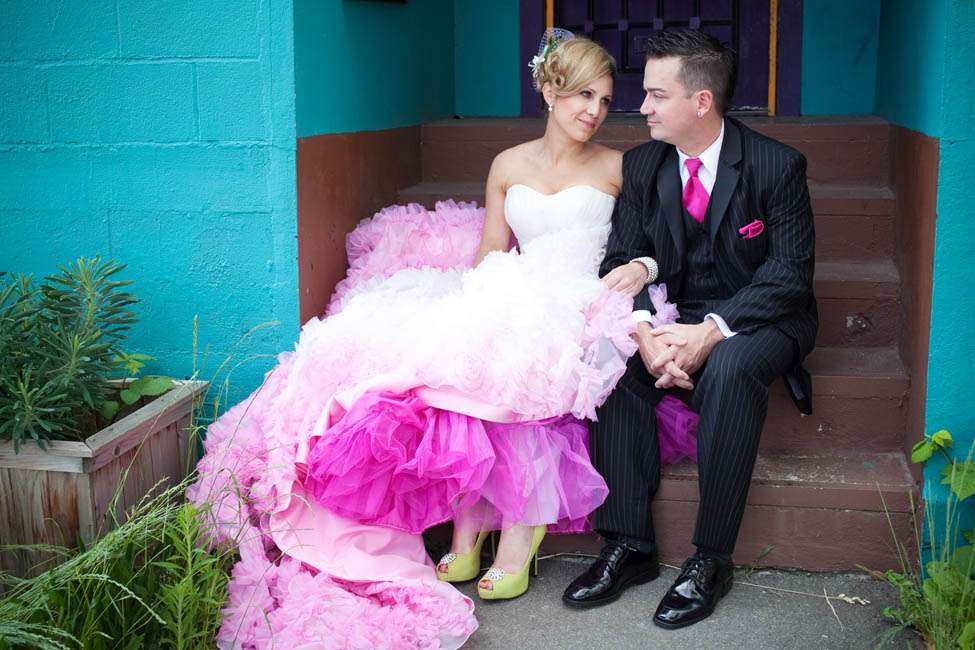 The couple were actually legally wed in March in Costa Rica but wanted a big party for all their friends who couldn't attend. The party was held in a furniture store that they own together, The Living Lab.
"I was extremely honoured and excited to photograph this lovely couple once again at their ring ceremony," explained photographer Melissa. "The last time I photographed these two was for their engagement and at that time, it was February, it was cold and it was also just before they jetted off to Costa Rica for their Wedding. This time around it was June, and although it hasn't looked like summer, here in Vancouver, it was a pretty hot evening to be wearing a suit!"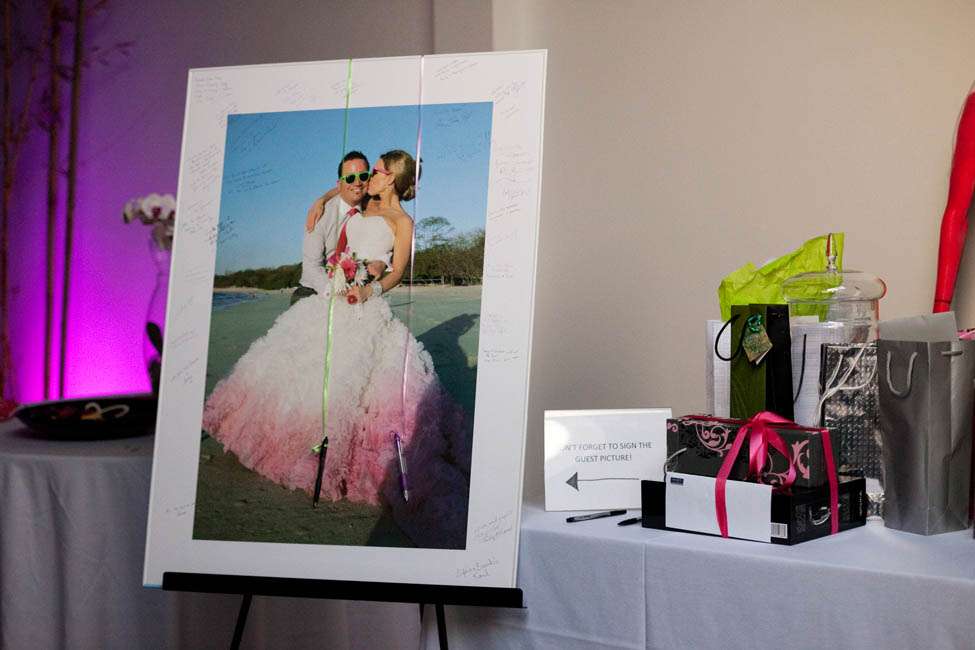 "Since not everyone could make it to Costa Rica for their vows, the couple had a delightfully bright and elegant Ring Ceremony here in Vancouver to celebrate with those who weren't able to attend. It seemed like the perfect extension to their Costa Rican celebration, as photos from their wedding holiday were hung in beautiful gold frames around the reception. So, even if you weren't there, you were able to catch a glimpse of their wedding day."