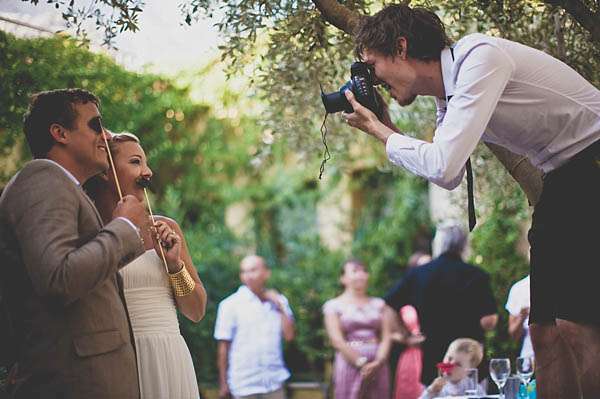 Photography Credit: James Melia (full wedding)
You've probably seen similar discussions to this on other wedding blogs, however today I wanted to share with you this cautionary tale from a bride who had personal experience of taking the cheaper option and was unhappy with the results. Now, I know spending £2000 on a wedding photographer isn't possible for everyone, however the point of this post is not to bully you into paying for someone you can't afford. No, I wanted to share this story with you so that you make your decision with your eyes wide open. I just want to be open and honest with you and to let you know that, as with most things in life, you really do get what you pay for…and if something sounds too good to be true then it probably is.
If wedding photography isn't that big a deal to you, the great – who am I to tell you that's wrong? However it breaks my heart when I hear from newlyweds that say "I wish we'd thought more about our photography. We spent more on the cake/my dress/the flowers and now we have no good photos to remember our day".
OK, Over to you Mrs X…
♥  ♥  ♥
I have asked for this post to be anonymous so that people reading this don't think it's a shameless marketing ploy. I may now be a professional wedding photographer myself, but I didn't want to write this article to promote myself. No, I really just wanted to share this cautionary tale with those of you who might not understand the importance of having great wedding photographs.
It's been a few years since I got married but when I think back to it I get a sick feeling.  It wasn't the family argument that happened (don't get me started on that!), nor was it the fact that we funded it with a loan which we are still paying off.  Nope, the sick feeling is purely centred around my foolishness and the pretty terrible images we now have to look back on for the rest of our lives.
Here I am a few years later, now a 'pro' photographer myself (who knew that would happen!!) and I now have a new found understanding of the skills required to shoot a wedding. I find myself wishing I knew then what I know now. You may have read articles from photographers before staying how important it is that your wedding photographer has experience, knows how to handle lighting and uses the right equipment etc, and while I am here to reiterate these points, I'm not here to say these things to pimp my own services. I figured this article could be a little cathartic for me and I really hope I can help you think a little bit more about your decision – whether that be to spend money on your wedding photography, or to go for the cheaper option of hiring someone with no experience – maybe a friend with a nice camera who has offered to do it for free. Please note that a 'nice camera' does not a good wedding photographer make!
We got married in December and I now appreciate that winter weddings, where you come out of the ceremony to the cold and dark, are bloody hard work and really difficult to photograph.  I understand that romantic candle lit receptions might look gorgeous in 'real life' but require a certain level of skill to capture on camera, and above all I now know that all of the money I spent making the venue look beautiful and cosy was pretty much wasted.  OK so our guests will always remember how beautiful the venue looked, but for me the day flew by so fast and I don't remember much of it myself!  Every time I mention my wedding my Mum says "But it looked so beautiful" and whilst I'm sure that's not just her being kind (it's really not her style) it has made me hate my own wedding because I don't look back at my photos and see a beautiful wedding, I look at them and see horribly dark and blurry photos.
You see, not realising the true impact of what I was doing, I asked my friend to shoot my big day.  He had a DSLR and could take amazing pictures of cars so he must be able to shoot my winter wedding right? Wrong!