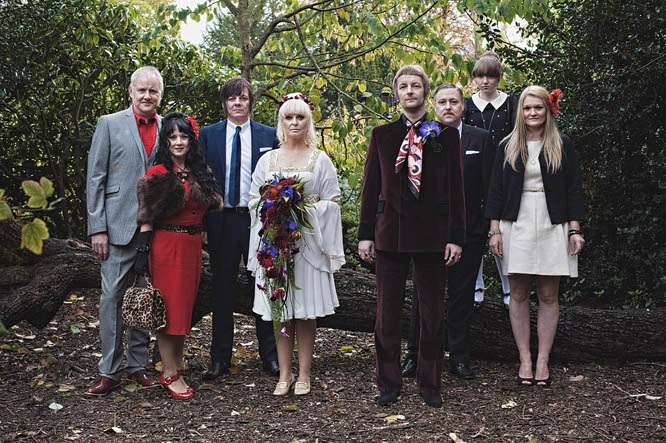 Photography Credit: Andy Gaines Creative (full wedding on the blog soon)
I've been wanting to put this post together for some time to give you an idea of what you might expect to pay for certain areas of your wedding.

Now before I get you all hating on me, saying "But we can't afford to spend XYZ on my dress/our photos/the food" I want to make it clear that I'm certainly not writing this to show you what you should be spending. No no no, I want this post to give you a basic idea of what you might get initially quoted to save you from the mini-heart attack I had when I first realised how much wedding dresses were.
You are then of course at full liberty to completely ignore these prices and spend as much or as little as you wish on your wedding. However knowledge is what you need when stepping into the somewhat daunting wedding world, and I'm here to give you just that.
Anyway, I hope this little list helps to give you an idea of how much things are. I'm not going to go into too much detail here or try and justify the suppliers corner as to why their prices are what they are or why some people charge more/less than others (if you're concerned, then hell, just ask, I'm sure they'll explain). I just want to save my lovely readers form having early embolisms when they're faced with THE BILL.
My research showed that in the UK, the average cost of the main areas of wedding expense were as follows:
♥ Photography £1200 – £2000
♥ Videographer £1000 – £2000
♥ Flowers £1000
♥ Stationery £1000
♥ Wedding Dress £1000 – £2000
♥ Engagement Ring £2500 (woah lucky ladies!)
♥ Wedding Ring £400 – £1000
♥ Band/Entertainment £600-£1500 (depending of numbers of band members)
♥ Catering £25-£50 per person
♥ Make Up £200 (bride only + pre-wedding trial) +£50 extra per bridesmaid/Mother of the bride
♥ Hair £150 (bride only + pre-wedding trial) +£50 extra per bridesmaid/Mother of the bride
♥ Cake £350
♥ Wedding Planner – Approx 10% of your budget (full coordination) £650 – £1000 (on the day styling/coordination)