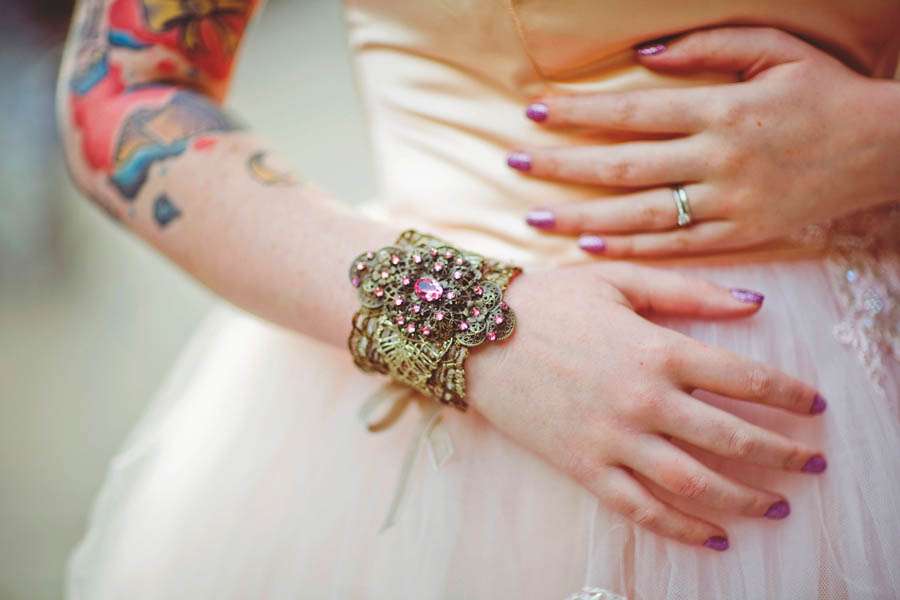 Photography Credit: Made U Look Photography
Fat, fat fat fat fat!" read Martha's Facebook status. I'd seen updates about her diet plan and weight goals over the past few months and it irked me. In fact anyone talking about weight loss and dieting makes me feel uncomfortable… it's just one of those things I don't like being thrust in my face. Diets can be dangerous things. I've had personal experience.
But Martha's statuses upset me particularly because I knew for a fact that only reason she was dieting was to fit into that size 10 Ian Stuart number. Yes, Martha is trying to lose weight for her wedding.
Don't get me wrong, there is nothing wrong with wanting to look your best on your wedding day, and I'm sure most brides, whatever shape or size, worry about how they're going to look. I am also well aware that many girls would like to lose weight regardless and that a wedding provides a convenient motivation. This is fine and it's great to want to be healthy and happy, whatever your shape or size. But the thing that upsets me the most is the way the wedding industry perpetuates the lie that you have to, or should at least consider, losing weight before you walk down the aisle.
I'm expecting this article to ruffle some feathers. But you know what, screw it, sometimes the old birds need to be ruffled. Let's look at some examples…
Wedding blogs providing weight loss tips and exercise regimens… wedding magazines favouring 'size 8-10, pretty brides' for their real wedding features (yes, I heard that from the editor of a wedding magazine with my own ears)… bridal shop owners asking girls if they plan to lose weight before their weddings and allowing them to order dresses 2 sizes too small… or even worse, telling them to not expect to be able to try on a sample dress over a size 12… TV shows dedicated to slimming for your wedding… companies set up with the sole purpose as to 'help' brides-to-be slim down… bridal bootcamps… wedding workouts… 'brideorexia'…!
The whole thing turns my stomach. And I'm not even talking about the extreme examples here – the bridalplasty TV shows or the girl who drip fed herself in the run up to her wedding. Christ no, the 'accepted' norms of what is OK to promote related to pre-wedding weight loss are scary enough.