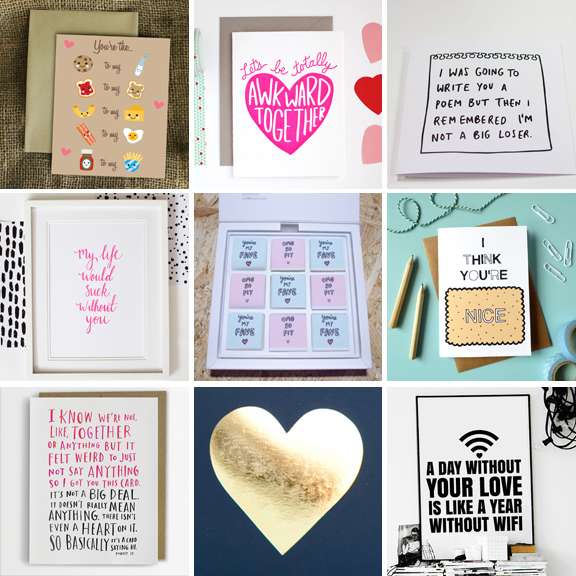 Don't get me wrong, love is a wonderfully glorious thing, but the forced "We're so in lurrrve, let's spend lots of money on overpriced bouquets and go to a packed restaurant with everyone else that's also in lurrrrrve" attitude around Valentine's Day isn't really my bag.
Gareth and I are much more likely to stay in with a takeaway than go out to a fancy restaurant, and while he buys me 'just because' flowers all the time, I don't think he's ever bought me some on V-day. He likes to be unpredictable and I think that's way more romantic anyway.
In saying that, it is nice to give a nod of "I think you're the best" to your other half on Valentine's, but doing so doesn't have to make you cringe. So I went on a hunt for the most non-butt clenching cards and prints I could find… Oh and one set of marshmallows, because who wouldn't want to get custom marshmallows as a gift?!
I've also partnered with Etsy on this post to give someone a £50 voucher to spend on their website! Just scroll down to the end to find out how to enter.