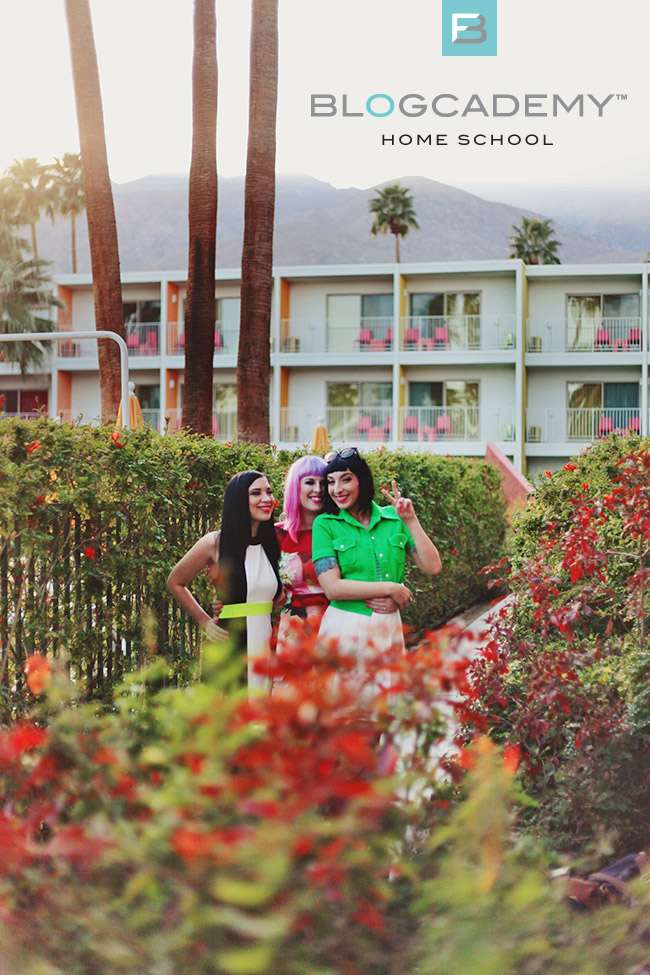 The Blogcademy started as an in-person workshop. Bursting into the world in October 2012, we hosted our inaugural class in New York City. But when we flung open those metaphorical turquoise doors, we really had no idea if it would take off. We actually joked the day before that if no-one booked in we'd just have an elaborate sleepover in the space we'd hired and the internet would never know a thing about it. Luckily for us that didn't happen! Sixteen classes later and we've now taught over 400 amazing people all over the world.
It's been an incredible ride so far but you ain't seen nothin' yet!
Ever since the launch we've been inundated with people asking if we would visit their town too… And as much as we would have loved to teach classes in every place that was requested, it is simply impossible. Each of us still have full-time careers, husbands, and demanding furry children to attend to! It also started to become very clear to us that not everyone who needed our help could afford to come to class, either because of the cost or they simply didn't have the time.
And so came the idea for The Blogcademy Home School:
We wanted to create an online space that you could engage with any time, and keep learning from as often as you needed. We wanted to film videos so it felt like you were right there with us, and wouldn't have to read a massive wall of text. We wanted to be able to update it regularly and add new content often. Most of all we wanted to make it accessible to everyone.
Home School is not simply an online version of the workshop, it is so much more than that. While the in-person class is an all-encompassing two-day blogging event, covering a massive range of subjects, Home School 'Blog Boosters' are bite-sized videos which cover one topic at a time. While some are taught in class, the majority are not!